MARGARETTA POS
A leading Hobart GP has offered to donate carrier pigeons to improve communication in the state – as part of a devastating analysis of the Tasmanian public health system. Dr Graeme Alexander says the system is crippled by a lack of leadership. And he says communication between public hospitals and GPs, and within the public health system itself, is shocking.
"We were thinking of donating a set of carrier pigeons to the Royal – it is funny but it is true," he said.
"I sit with a state-of-the-art computer on my desk with encrypted information, you name it. The whole [patient] file is there at the push of a button and I can no more communicate to any of the doctors in the hospital than fly to the moon. Think how much we could shorten stays in hospitals. We could stop mishaps in hospitals by adding information we have accumulated in our practices.
"Communication between the public health system and the system I work in has never been worse. It is just appalling. [And the communication gap within the public system] has never been wider."
Dr Alexander was speaking before the Legislative Council Select Committee on the Public Health System in April. He is not permitted to release his submission, but his comments to the Committee are on the public record.
In trenchant criticism of Prime Minister Kevin Rudd and Tasmanian Premier David Bartlett, he accused them of lack of leadership in tackling the failing public health system.
"If we look at leadership, then track our State Premier. How many times has he mentioned the world 'health' since he has been our Premier? Then compare it to 'education' or any other thing – it is the word you don't utter in case you are tarnished with it.
"Look at Mr Rudd – every pre election November 2007 poll I saw, every single one across the country, had health at number one … How many times in 18 months has Kevin Rudd asked, mentioned, questioned, the word 'health'? I could count them on one hand.
"Today we are seeing the start of $42 billion being showered on this country. You have to be careful not to be hit by a gold bar or a diamond at the moment, but not a dollar for health care."
Dr Alexander has since told Tasmanian Times that while GPs have never been more demoralized or depleted in number, the health system is further jeopardized by importing British bureaucrats.
"The National Health System in the UK struggles to give people access basic health care," he says. "It is an expensive, failing system – particularly in outlying areas. The UK system is [only] famous for producing health bureaucrats – which they export around the world and we are importing them."
Tasmania's Health Minister Lara Giddings appointed British bureaucrat David Roberts* as Secretary of her department in August 2007, a post he took up in late December that year. The Department already had three Deputy Secretaries, but last year, a new position of Deputy Secretary Care and Reform was created. It was filled by Alice Burchill, a former UK colleague of Mr Roberts. Ms Burchill – then Alice Casey – was chief operating officer for University Hospitals Coventry and Warwickshire National Health Service Trust.
Mr Roberts was chief executive officer of University Hospitals Coventry and Warwickshire NHS Trust. He was also chairman of Sterling Planning Alliance (UK), a company involved with Skansa International Constructions in building new hospitals.
Dr Alexander says a major problem in Tasmania is the failure of administrative focus. "The focus is political rather than patient care. The bureaucrats are political puppets. Their focus is on how something will appear to the Health Minister."
In April, before the Select Committee, in April, Dr Alexander said GPs were on the front line of the ailing the health system, as they interacted daily with State and Federal Governments on behalf of their patients, and all public health services, and were continually frustrated by a lack of communication.
Dr Alexander said that to find the person responsible for a patient in a public hospital, or to admit someone, could taken a dozen telephone calls and many faxes. Public hospitals were cramped and poorly computerised, and doctors hard-pressed.
"The doctors are busily trying to survive in their clinics. Do I look after the next patient that I am trying to squeeze in while this person is going out of that bed, or do I get time to ring [the GP] or do a discharge summary? That is the mechanics of it," he said.
And the time spent by GPs in dealing with hospitals on behalf of their patients cost them money, because there is no re-numeration for phone calls and faxes.
Dr Alexander was highly critical of Federal Health Minister Nicola Roxon, who, he said, had made things worse with "the new Bible."
During the last Federal election campaign, Ms Roxon likened the old directory to a phone book, saying it stifled preventive medicine, was complex and difficult for GPs to understand.
Of the new directory, he said: "The changes that have been made are, one, it is in black and white; two, we have to pay for it; three, it has gone from a Tasmanian phone book [in size] to a NSW phone book."
Far from simplifying things, GPs had to work with more item numbers, which mitigated against treating the chronically ill and elderly with multiple problems, while preventive medicine wasn't covered.
Effectively, GPs were pushed into seeing patients for shorter consultations for one thing only – making rural practice even harder.
While not naming the University of Tasmania, he said the Medical School was established to provide Tasmanian doctors for the state – but of eight interns at the North West Regional Hospital this year, only two were Tasmanians.
"Our universities are growing fat on the money that they can take from overseas students," he said. "They will argue we have a responsibility to train them. Maybe we do, but the bizarre situation is that we have this so-called responsibility to do that, and then we go into Third World countries and steal their doctors. It just does not make sense."
*Earlier on Tasmanian Times: The curious case of Dr Raj Mattu and Tasmanian Health Department Head David Roberts , DHHS staff's international tour, The curious case of the Health contracts, The Health burnout.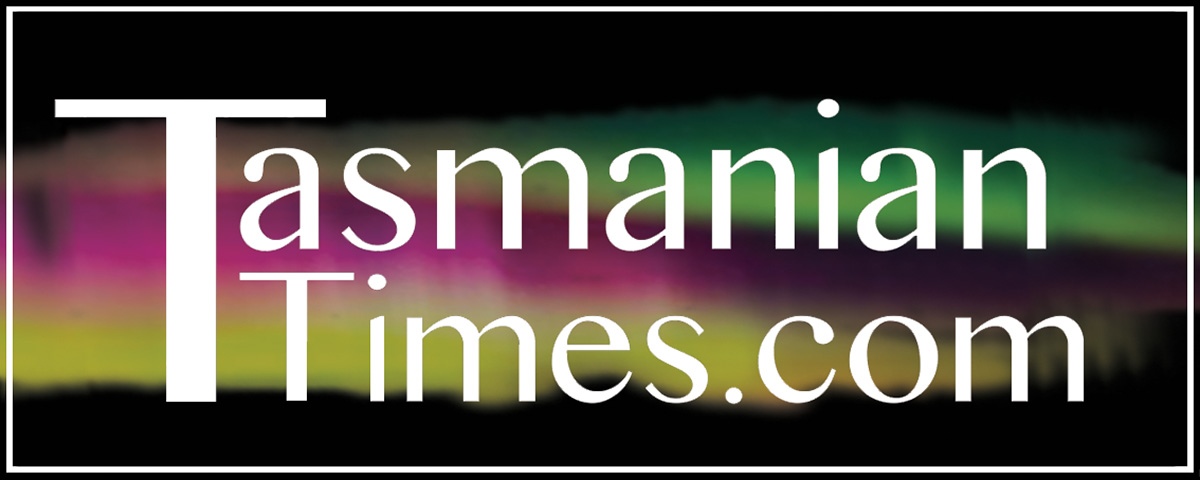 Author Credits: [show_post_categories parent="no" parentcategory="writers" show = "category" hyperlink="yes"]