MATTHEW STEVENS, Australian
ON Monday a spokesman for Gunns Limited assured The Australian that the company had "ticked the box" on Forestry Security Council certification for the feedstock of its proposed $2.2 billion pulp mill.
Turns out Gunns has not done any such thing. Indeed, according to Australia's FSC, Gunns has never actually made application for certification of any feedstock arrangements, let alone those for the proposed Tamar mill.
Challenged on this yesterday, the spokesman agreed Gunns had not applied for FSC but it had instead secured Australian Forestry Standard certification, which the company claims is "mutually recognised" under the Program for the Endorsement of Forest Certification.
Whether that is a fair and accurate assessment of the import of AFS accreditation is likely to be tested pretty soon.
Because FSC certification is listed by Sodra of Sweden as one of three core prerequisites for investment in any southern hemisphere pulp mill project.
And it is widely held that Sodra is Gunns' "preferred" candidate as a joint venture partner for the controversial Tamar Valley mill.
Two weeks ago, Sodra responded to speculation about its involvement with Gunns by announcing three core thresholds for investment in any new mills.
Outside of FSC endorsement, Sodra says projects must use a chlorine-free bleaching process called TFC and use 100 per cent plantation feedstock.
Given Gunns hasn't got FSC certification, is not planning to use the TFC process at the Tamar project and will be using re-growth forest as feedstock for at least five years, it does not appear to tick any of those Sodra boxes.
Gunns' story is that AFC is a more appropriate standard for certification of its feedstock, that the "elemental chlorine-free" process is almost as environmentally healthy as TCF and that re-growth forest should be near enough to be good enough to meet any potential investor's test.
We shall see.
Read this extract at the bottom of this article, HERE
Meanwhile, Mercury readers' illuminating comments: HERE
And, earlier on Tasmanian Times: Pistol-whipped
And, THE AGE: Yes, Minister, it all sounds very familiar …
Lawrence Money and Suzanne Carbone, July 3, 2009
PULP mill: the very words can start an environmentally unfriendly bar-room brawl so it was good to see Gunns, the Tasmanian pulp-milling giant, applaud the milestone statement by Forestry Minister Tony Burke.
To be accurate, Gunns actually cheered what it called Burke's "statement on the forest industry and the pulp mill", whereas the ministerial decree was headed "Preparing our forestry industries for the future" — no mention of the P word.
Never mind. It sure was nice to see industry and government seeing eye to eye. In fact, more than that — they seem to be riding tandem on the same bike.
Take this sentence from a Gunns fact sheet on the Bell Bay Pulp Mill: "The mill will be the largest-ever investment by the private sector in Tasmania and the largest-ever investment within the forestry sector in Australia."
Now check out page 7 of Burke's statement: "The mill would be the largest-ever private sector investment in Tasmania and the largest ever by Australia's forestry industry."
Is there an echo in here? Here's Minister Burke again: "The mill will add an estimated $6.7 billion to Tasmania's economy". And from Gunns: "The project will add around $6.7 billion, or 2.5 per cent to the Tasmanian economy."
What about jobs, Tony? "Construction of the mill and flow-on investment would create some 8000 direct and indirect jobs spread across the trades and other areas. Another 1500 jobs would be created during operation." Yes, that's from Gunns too, although their fact sheet claimed it might be "1500 to 1600" jobs.
Is there an echo in here? (Is there an echo in here?)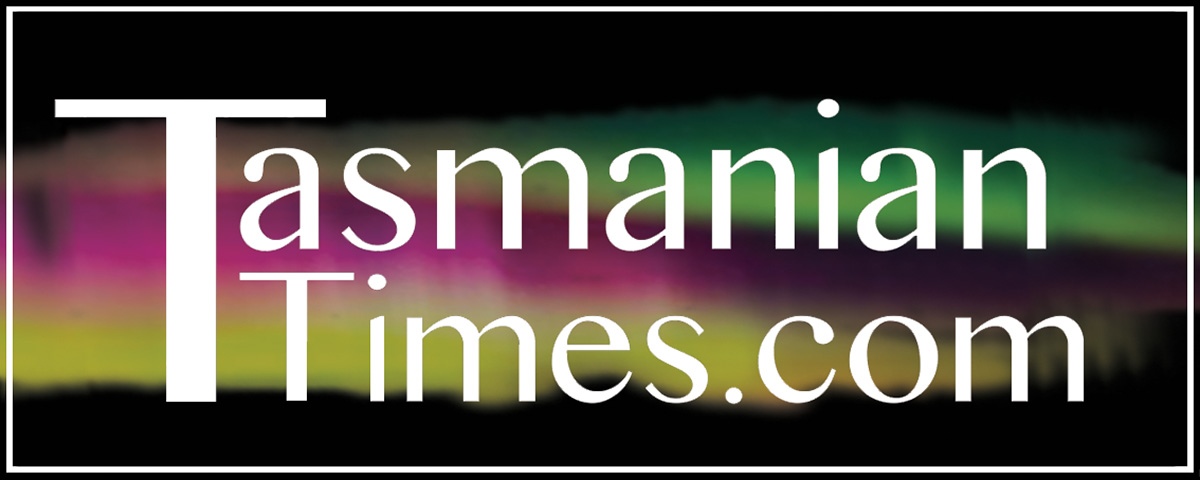 Author Credits: [show_post_categories parent="no" parentcategory="writers" show = "category" hyperlink="yes"]