PETER TUCKER, Dr KEVIN BONHAM: Pembroke by-election 1 August 2009
This is the first of a two-part opinion and analysis item on the Pembroke by-election, set for Saturday 1 August 2009. This first instalment is a sweep across the candidates and some early thoughts on how things might go, while a second item a day or two before the election will make some final predictions.
The ABC's remarkable and prolific Antony Green has saved us more than a few column centimetres with this backgrounder, in which he describes the electorate and introduces the eight candidates, which means here we can get straight into the meaty bits.
The first thing to note is that this is a by-election Labor did not need to have. It has come about, as we all know by now, because the incumbent, Allison Ritchie, was compelled to resign in the wake of a scandal over her employing four members of her family on her electoral staff. Premier David Bartlett had known of Ms Ritchie's employment practices for months, the ramifications of which would have been apparent to even a novice political observer, yet he (and his inner circle) did nothing, or at least nothing effective, about it. The Mercury's Sue Neales points out that Ritchie was forced to resign for two reasons; first because she was caught out lying to Bartlett and Treasurer Aird over recruiting procedures, and second because she had publically accused her own party of a conspiracy to oust her. Ms Neales' observations are no doubt correct, but that does not relieve Bartlett and those close to him of the responsibility of allowing events to ever get that far.
Now Labor have not only lost a member of Parliament at a time when making up the numbers for a ministry and backbench are hard enough – they had 18, now it is 17 – they are forced into an embarrassing by-election where there is a real prospect that the official opposition, the Liberals, will increase their parliamentary numbers from seven to eight. That is because opposition leader Will Hodgman made the stunning decision to run Vanessa Goodwin, until now touted as his running mate for Franklin at the next state election, as a Pembroke candidate. This broke with the usual Liberal position of not contesting Legco elections.
After some indecision, Labor decided not to run an endorsed candidate, and were inevitably accused of "running scared" for their troubles. The University of Tasmania's Richard Herr has argued that the ALP should feel relieved to have a large field running because it will confuse the issue of what the Labor vote really is. This is because a field of eight will likely mean none of the candidates obtain a majority on primaries, and because two of the candidates, James Crotty and Honey Bacon, have strong Labor links and will therefore, to some extent, split the Labor-friendly vote. On the other hand a victory for Goodwin against the high-profile Bacon name would be a much bigger feather in her cap than a win against just Crotty and the Greens, and implicitly more of a slap in the face for the incumbent government.
Now to a closer look at the candidates. We'll deal with the lesser-lights first off, working up to those with the highest profiles and the main chances.
Sharon Soo is the least known of the eight. Antony Green appears to have nothing on her either, other than the Electoral Commission entry that she is a "PR consultant" who lives out of the electorate at Sandy Bay. If it is the same Sharon Soo, a Google search reveals only that in 1976 she was Dux of a NSW primary school. Other than that we have nothing, not even a picture, so will have to wait to see how her campaign develops.
Then there are three Clarence City Aldermen in the field, Richard James, Peter Cooper and John Peers, who each have a support base, but are still very unlikely to win this election. We suspect all three are following a time-honoured Tasmanian practice of local government members running in Legislative Council elections to boost their profiles in the community. Each have contested Pembroke in the past, at various times. The table below shows their primary vote percentage and where they finished in the field:
As can be seen, Richard James is almost a serial candidate, and reasonably well performed without ever seriously threatening a win. He also ran as an independent for Franklin in the House of Assembly in 2006 (489 votes) and should go okay again here, but in a field of eight he will be doing well to break double figures. Cooper and Peers are likely to get about half of that each, although we will have to see how the campaigns go.
The Greens are running a first-time candidate, lawyer Wendy Heatley. The party opted for Neil Smith in 2007 securing 13.4 percent, while Antony Green has calculated that the booths contained in Pembroke returned for the Greens 10.9 and 8.0 at the last two Federal elections, and 15.8 and 17.2 for the last two state polls. Green support tends to be rusted on and fairly predictable somewhere in the teens, so we think that Heatley, in the absence of a major environmental issue within the Pembroke boundaries and with seven opponents to contend with, will achieve somewhere around the low to maybe mid teens again.
James Crotty and Honey Bacon are two Labor-aligned candidates, and it is difficult to predict how each will go. There is little doubt that traditional Labor voters are likely to be split between the two, and the extent to which they preference each other could push one over the line. It is possible that if Vanessa Goodwin leads on the primary count, say somewhere in the thirties, then either Bacon or Crotty could overhaul her on the preferences of Heatley and the one eliminated.
The real election teaser is, just how serious a candidate is Mrs Bacon? Is she there to spoil Goodwin's chances or muddy the water for Labor to save their face, or is she having a serious crack? Just how much electoral currency does the Bacon name now carry, and is it transferrable to Honey? Is it a problem for her that she does not live in the electorate? These are intriguing questions that can only be answered over the ensuing weeks of the campaign and in the election result itself.
James Crotty sought official ALP endorsement, but when that did not eventuate decided to run as an independent. He is left-leaning, green-tinged and is running on social justice concerns. In 2002 he stood on the Labor ticket in Denison and scored a reasonable 2281 primaries in an election dominated by Jim Bacon clearing two quotas (21,000 votes plus) off his own bat. In the cut-up Crotty fell less than 200 votes short of catching Graeme Sturges on Green preferences, but Sturges survived and went on to win ahead of one David Bartlett. The challenge for Crotty this time is that all else being equal he does not have the profile in the electorate that the Bacon name carries everywhere. He needs to poll quite close to Bacon's primary to have any chance of victory but he will probably need to significantly out-campaign her to do this.
At this stage of making predictions, we think Crotty and Bacon between them should garner (very roughly) around 35 percent of the primary vote, perhaps more if Honey Bacon's campaign really takes off, and we'll have a crack at being more precise in a couple of weeks after we've seen the candidates on the hustings.
That leaves the Liberal candidate, Dr Vanessa Goodwin, as a somewhat shaky front-runner. She is a bit like the clichéd fox: she's had a good head start, but the pack is not far behind.
Really, given the publicity over her nomination and the mess that Ritchie has landed Labor in, Goodwin should be favourite. She has a lot going for her: electoral experience and appeal (she almost won a state seat in Franklin in 2006); community exposure through her work as a criminologist; seemingly endless hyping from the Liberals and the press; and what appears to be an intelligent and savvy mind. She also has an electorate, one might think, in the mood to send the Labor government a message by voting in a Liberal.
Notwithstanding, there remains a nagging doubt that she may fall short of some people's expectations. For a start, some of her campaigning seems to fall into the too-clever-by-half category, and she still has to show that she is a proven vote-winner. Also, there may be some electoral backlash against the Liberals for breaking with tradition and endorsing a candidate. And she now has to contend with Honey Bacon's high name recognition soaking up more votes than she was perhaps expecting. In many ways, the pressure is on Vanessa Goodwin in this election to prove that she is a genuine candidate for the Liberals.
But we are prepared to say, two weeks out, that Goodwin should achieve somewhere in the thirties on the primary vote. High thirties or more should guarantee her a victory unless Honey Bacon is not far behind, while low thirties or worse will mean a nervous time during the preference distribution.
All in all an intriguing Legislative Council election that is difficult to predict and sure to turn up some surprises. We'll return in two weeks' time on election eve with a final prediction, informed by the campaigns and some more scratching of heads.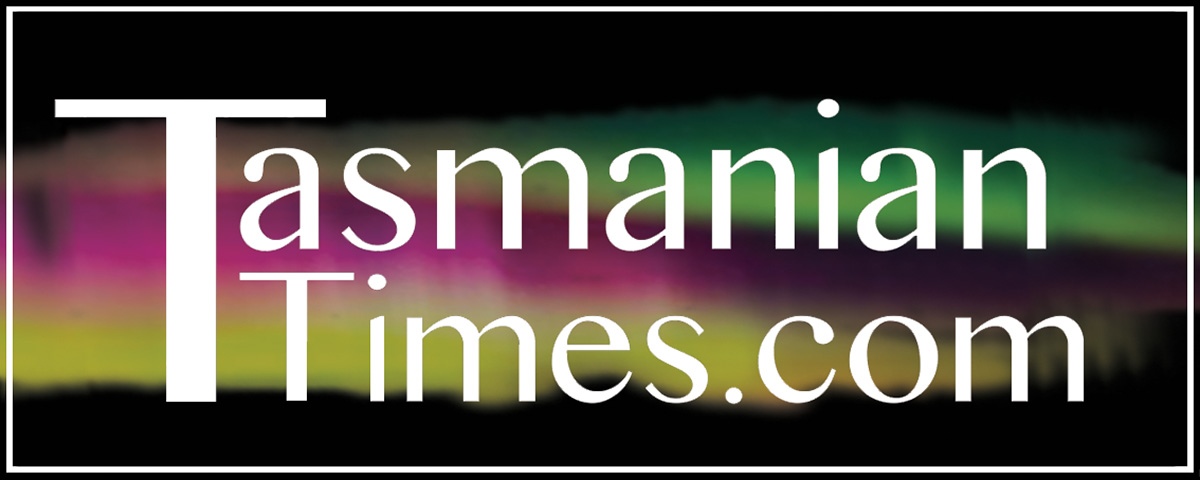 Author Credits: [show_post_categories parent="no" parentcategory="writers" show = "category" hyperlink="yes"]