Dr KEVIN BONHAM, PETER TUCKER
This is the second instalment of a two-part opinion and analysis item on the August 1 Pembroke by-election. The first part here previewed the candidates and the likely course of results. This part discusses the campaign and further discusses the likely results, although little has happened to change our opinion on how the count should progress.
As previously noted, Antony Green's ABC backgrounder has saved us several hundred words; other useful coverage and commentary includes Poll Bludger, Bob Burton at SourceWatch and a comment by Malcolm Mackerras placing the election in the context of other recent Australian by-elections. The Pembroke Debate included all of the candidates except Vanessa Goodwin and Honey Bacon, and nobody dared turn down Tim Cox on Tuesday 28th.
On the whole, the campaign has been lively, but it has lacked much by way of issue differentiation between the main candidates. Pretty much everybody thinks the recent Metro bus timetable changes on the Eastern Shore are abysmal, and most of the candidates are tripping over each other to tell the public that there was little or no consultation prior to the changes, though one of us (KB) actually remembers quite a lot of it. Everyone wants better roads and aged and health care. Nobody wants to say a word against the previous member Allison Ritchie's work in the electorate, while everyone agrees that governance is a Very Big Problem and that Something Must Be Done. Serious on-record policy differences between Honey Bacon, Vanessa Goodwin, James Crotty and even the Greens' Wendy Heatley have really not been all that easy to detect.
Even regarding Ralphs Bay there is not that much difference on offer, compared to (say) the variety of positions on the pulp mill recently seen in Windermere. Six candidates oppose the Ralphs Bay proposal. One (Bacon) is fence-sitting on the matter and just one (Cooper) is an adamant supporter. It is interesting that Cooper supports the proposal given that he is otherwise an opponent of what he sees as suburban over-development in the Clarence area.
Most of the campaign colour has therefore centred on tactics and personalities. Bacon initially attracted massive media attention simply by deciding to stand at all, but has been quiet in the media during the campaign itself with no notable press-release-generated coverage, except when she had to defend herself against a 2001 Jim Bacon quip about the Bacons only ever living on the eastern shore in a moment of temporary madness.
Most news attention has focussed on Goodwin and Crotty. Goodwin's adventures with Google advertising were mentioned in part I of this piece. Later on in the campaign the same tactic was also seen being used by lower house (Lyons) Liberal candidate Jane Howlett and even against Goodwin by the Tasmanian Greens (despite their endorsed candidate's disapproval of the method). Goodwin also produced a coded ad that could be scanned by mobile phone to link to a webpage (we do not know how many people did so), and received coverage over road safety issues and for having an army of helpers.
Crotty had a win of sorts early in the campaign when the Bartlett Government gave some commitment towards an independent corruption watchdog-style body, which Crotty (among others) had been calling for. Most of Crotty's remaining press coverage has concerned his organisation of the Beltana debate. In recent days some of his other campaign tactics, including 90-minute nightly webcasts to an audience fractionally exceeding zero, have also scored a mention. The Beltana debate only attracted an audience somewhere around the 50-70 range (depending on which source you believe) with the most popular segment (part 1, suggesting that few voters can be bothered sitting through the lot online) on just 126 youtube hits at time of writing. After initial consideration Goodwin boycotted the debate, claiming it was a poorly organised Crotty publicity stunt. Honey Bacon also skipped the Beltana debate although her reasons for skipping it are unknown. The Beltana debate was quite in-depth and considered but suffered from the extent to which various local Labor and Green political suspects were allowed to ramble on under the façade of asking questions at the conclusion.
On a field trip to Camelot Park on Tuesday 28th, KB established not only that at least one Camelot Park bus still exists, but also that signs for all candidates except the rookie Soo are very plentiful along major roads in the electorate. The commonest sign species (Goodwin's) accounts for about one-third of the poster sites, and Goodwin also has a prominent campaign office ideally situated near Eastlands. Signs for Crotty and Bacon are relatively scarce given those candidates' profiles, but Bacon's signs make up for their scarcity by being lavish and very large. Dedicated websites are up for Goodwin, Bacon, Crotty and Heatley and the first three of these have TV ads (available on their websites). Goodwin and Crotty are understood to have been doorknocking heavily and Heatley has held small community forums. We have not seen brochures but expect that most candidates have them, and doubtless the remaining candidates have been active in ways we are not yet aware of.
In considering what might happen at this by-election, it is first worthwhile mentioning that it is practically a unique event. At the 2007 Pembroke election a Labor-endorsed incumbent (Allison Ritchie) defeated an independent (James) by a margin equivalent to about 60-40 two-candidate preferred, in an election with no endorsed or prominently known Liberal. Her margin against incumbent Cathy Edwards in 2001 had been not much closer. This by-election sees no endorsed Labor candidate, but instead there is an endorsed Liberal, and two "independents" (Crotty and Bacon) with Labor connections (albeit supposedly not current in Bacon's case). Scott Bennett's comprehensive report on Australian federal by-elections contains no mention of any case in which the vacating party has failed to endorse a candidate (except where that party changed its name). We are also unaware of a comparable case in any other state, and similar events in the UK are known but are usually separated by decades.
Bennett's figures contain some sobering reflections for those hoping for a Labor-allied win in Pembroke this Saturday. Swings in Australian federal by-elections are typically larger when governments held the vacant seat than when they did not (5% vs 4%), when the incumbent government is a Labor government (5.4% vs 3.4%) and when the by-election is caused by the resignation of a sitting member rather than their untimely demise (5% vs 2.5%). Since Pembroke combines all three aspects, if federal patterns hold true in a state by-election then it is easy to see the 10% buffer held by Allison Ritchie being more or less wiped out by the backlash factor. However, comparing ALP-vs-Independent contests to Laborish-Independents-vs-Liberal ones involves a lot of guesswork. Should a high profile endorsed Liberal be able to count on a better base vote than a medium-profile Independent? We certainly think so, and we note that Pembroke has historically returned both Liberal and Labor members so it is unlikely that this electorate has strong aversions to party politics in the Upper House. Can the claims to independence of the "Laborish" candidates maintain a Labor-leaning sentiment in the electorate despite any mood against the incumbent government? That is probably the biggest question.
In this light it is worth mentioning that Pembroke is Labor-leaning by Franklin standards, but not especially. At the 2006 state election, Labor polled 1.8 points better in Pembroke than the rest of Franklin, the Liberals polled 1.7 points better and the Greens polled 3.6 points worse. In the 2007 federal election, Labor polled 3.2 points better, Liberal 0.8 points better and the Greens 3.5 points worse. In 2PP terms the area was marginal in 2007. It is true that Labor had candidate problems then, but at least they actually had a candidate.
We noted before that the candidate who will appear on the ballot paper as Sharon (Kit) Soo (also named in various other fashions by various parties) lives on the western shore and is a virtual unknown. Soo is the partner of Hobart Green alderman Bill Harvey, but is not a Green herself, although her views have seldom differed from Wendy Heatley's in either debate. We expect she will attract very few votes and most likely be first eliminated, although underdog status (perhaps boosted by her entertaining comments in debates) and having the only non-Anglo name on the ballot may be good for a few percent.
We previously noted that Richard James has been the best-performed of the three Clarence aldermen contesting this election in previous LC tilts – he has polled roughly double the votes of Peers and Cooper when either of these has contested Pembroke alongside him. In the 2007 Clarence Council elections James polled 16% in a field of 13, topping the poll ahead of Peers (11%) and Cooper (10%). Against higher-profile opposition they will be lucky to match these tallies. We see no reason to vary our initial estimate of around 20% between the three of them, although they might do better if both Bacon and Crotty have failed to catch on in the electorate. We also maintain our prediction that the Greens will struggle to break 15%. Indeed the extent to which most other candidates have agreed with Green positions on governance, Ralphs Bay and even Bell Bay may well have deprived the Greens of oxygen at a time when their support at state level has appeared a little soft in recent polling. If Cooper performs much better than Peers then it is possible his singular support for Ralphs Bay will be the reason, however, that issue probably won't have that much impact either way.
The only candidates with remotely realistic chances are Crotty, Bacon and Goodwin, and of these Goodwin is the only one who is more or less certain to poll competitively.
In Part I we described James Crotty as green-tinged, but that is perhaps an understatement. Endorsed by Denison MHR Duncan Kerr and contentious former Franklin MHR Harry Quick among others, Crotty has pushed "Labor values" but bagged his own party on Ralphs Bay ("an abomination"), the Bell Bay approval process and governance generally in no uncertain terms. Having unsuccessfully sought preselection, he maintains that if elected he will not caucus. Crotty has also campaigned in an extremely issues-focused manner. Such a campaigning style tends not to win in Tasmanian elections, in which candidates who avoid using too many big words and try to stress personality, experience and policy more or less equally are far more often successful. Another problem for Crotty is that he both lives and works outside the electorate, although he does at least commute through it. Crotty has taken all kinds of conviction-based chances to try to appeal both to Labor supporters and critics of the party's performance, and it remains to be seen if he has convinced either or just frightened off both. The potential payoff is great – if he can poll a high enough primary vote, he could surf to victory from third place on the preferences of first Heatley and then Bacon. But there is no guarantee he will even get over the Greens if the Greens poll well, and there's a strong chance that his zany intellectualism and high-risk positions will simply confuse much of Pembroke's middle suburbia.
Honey Bacon has the advantage of a very high profile, and may be able to tap nostalgia for the popular Bacon years among Labor supporters displeased by the way a once mighty government has declined into governance scandals under Lennon and a personnel shambles under Bartlett. Her biggest disadvantages are that she is a western-shore ring-in and an untried candidate. In the campaign she has been able to draw on her experience to convey a belief that she would be a good Legislative Councillor, and to talk about Pembroke issues effectively, but responding to the "Why Pembroke?" question by calling it an "interesting electorate" then reeling off some local issues has done nothing to dispel suggestions that she is more concerned with getting into parliament (however) than with representing that specific electorate. Bacon has also not engaged in policy debate through press releases and ideas to anything like the extent that Goodwin, Crotty and Heatley have, and hence after her initial blaze of publicity has been relatively little mentioned. Working the media effectively does help (as Ivan Dean showed in Windermere) and it is surprising that Bacon has not done more of it and made it clear that (a) she is a serious candidate, not just a political celebrity and (b) she is running on more than just general experience and emotional baggage. While Bacon's advantages can't be underestimated, the way she has campaigned has not made fullest use of them.
Vanessa Goodwin's campaign has been much as expected – organised, active, locally focussed, high-profile, polished but now and then tactically controversial. We noted previously that she can sometimes seem too smart for her own good, and we will see on Saturday whether voters display any wariness of this. And if Bacon sounds like she is tilting for the right house but the wrong seat in it, Goodwin struggles to shake the impression that she would rather be elected to the Lower House first. As we noted before, Goodwin needs a solid lead (probably more than ten points) on primaries, since the preferences of the Greens and whichever Labor-linked candidate gets excluded will almost certainly be unfavourable. As against that, she may gain slightly on the preferences of the Clarence aldermen. In our initial article we noted that after Goodwin's flying start to the campaign, the opposition was closing in – in particular, the announcement of a very high-profile opponent, Honey Bacon, would have come as a bit of a shock. However, the Bacon campaign has not been all that it could have been, and for this reason the Liberals will need to have a good hard look at themselves if they cannot win this one (however narrowly) after this campaign and in these circumstances.
We will have some live comments online at Pollbludger as votes come in on Saturday evening. The first parcels of votes to hit the computer screens will reveal much about the way this strange by-election will pan out.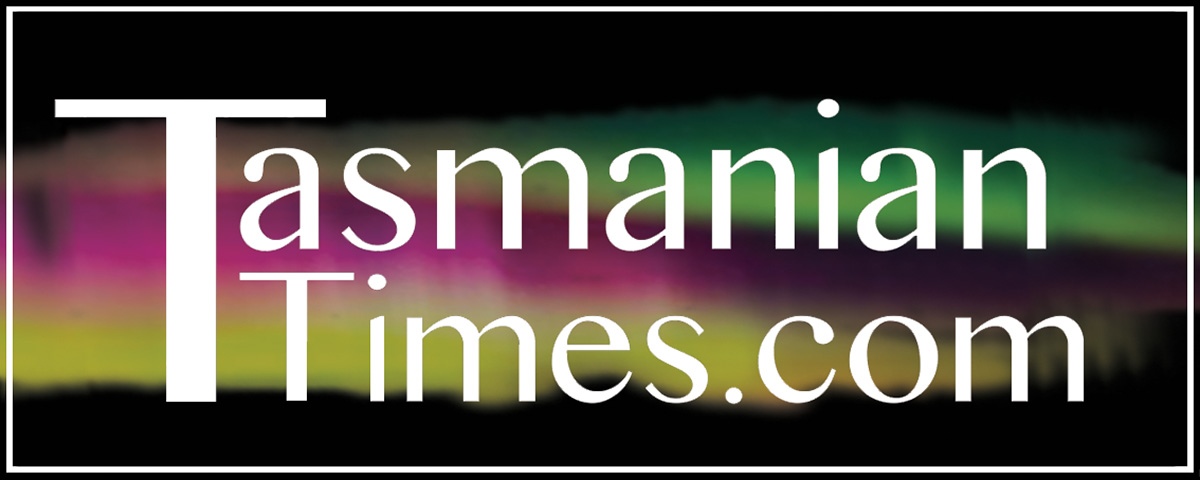 Author Credits: [show_post_categories parent="no" parentcategory="writers" show = "category" hyperlink="yes"]