Dr DAVID OBENDORF, Feral Peril: foxes, devils, cats and scats – on ABC 1, 16 July 8.30 pm.
Next Thursday evening at 8.30 pm ABC 1 broadcasts an hour-long Tasmanian story – Feral Peril.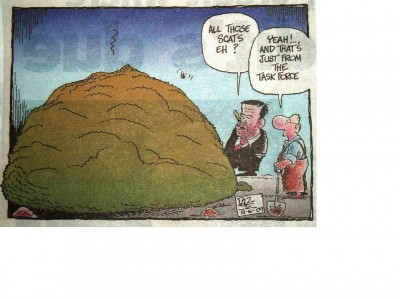 Cartoon by Dazeley
Produced the Magic/Real Picture Company the program explores the island's dilemma of dealing with two 'feral perils' – one an unwanted invasive predator (the fox); the other a transmissible cancer attacking Tasmania's largest carnivore, the Tasmanian devil.
Professor Tony Peacock, a member of the Fox Eradication Program's advisory group has already given his review [Here].
The writer/directors are to be congratulated for their murder-mystery approach to these two important wildlife sagas. For Tasmanian Times readers on both the fox and facial cancer storylines, this program is worthy of your interest.
Notably the fox story begins, not in mid-2001 with media excitements around Longford and the various dead fox incidents but, in 1998 with the arrival of a single fox at Burnie on a freight ferry from Melbourne ports. The directors – to their credit – didn't get bogged down in a blow-by-blow, tit-for-tat exploration of years of subsequent fox incidents over many years. The story shifts between foxes and devils with insights into Tasmania's other feral peril, the feral cat and the island's legacy from its open-slather use of a cheap and deadly poison, Compound 1080.
The draglines are out on the government's tenaciously held belief – to this day unsubstantiated – of an intentional malicious release of many foxes at the beginning of the new millennium. After a few bumps along the way – hoaxing, tom-foolery and fabrication – and the newest storyline shifts to dung-dogs sniffing up fox poo and forensic labs to detect fox DNA in recovered carnivore scats.
These Tasmanian dung-dogs trained using fox poo imported from Victoria are seen searching after a serendipitous call out report from a woman, the wife of a Midlands grazier. Magic-Real is there to do the unfolding incident the justice it deserves.
In the court of public opinion, the next few moments of this documentary has the potential to turn magic into the real deal. Can we now mark this fox file: "Case closed" or "Case ingoing"?
Tune in next Thursday!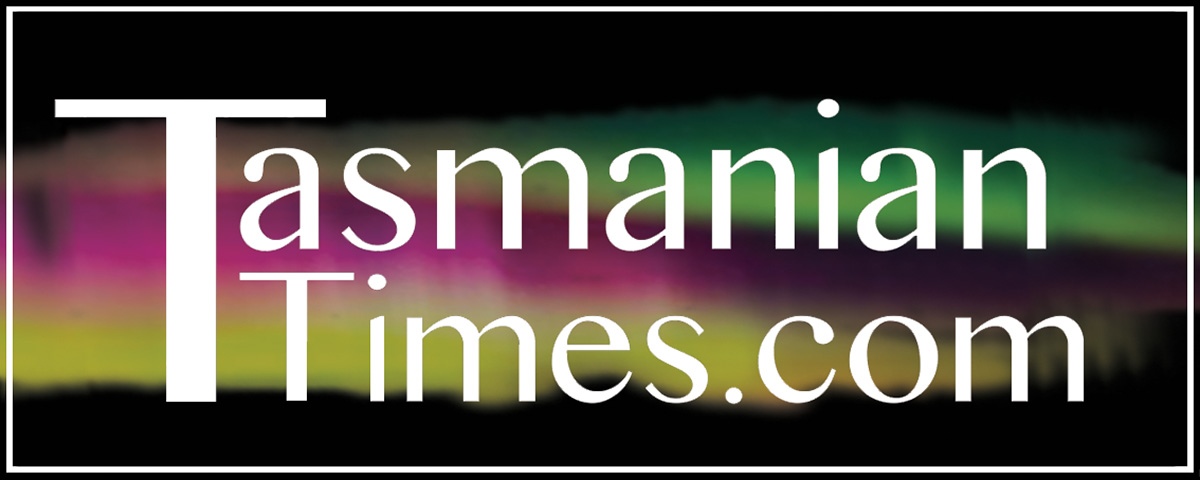 Author Credits: [show_post_categories parent="no" parentcategory="writers" show = "category" hyperlink="yes"]