JAMES CROTTY
Good news. Even if all the candidates don't participate it seems like we will have quite a night at the Beltana Bowls Club on the 21.7.09 starting at 7.00pm. Someone clever may soon put up a link to a map of where to find the bowls club.
Public pressure for recalcitrant candidates to participate appears to be building. The grounds for opposition to participation based on the debate being a stunt appears to be diminishing. More so because I can now confirm 4 of the guest questioners.
To begin a recap of what is intended. The right to vote is only meaningful if the voter is informed. The voter may choose not to be informed or be ill informed, but that is the voter's choice. Modern election campaigns are about media manipulation, protection of candidates behind minders and sound bites and party control of the issues.
I don't like that, and I guess from the positive response to the notion of the debate that Wendy, Sharon and I have supported, most persons with an interest in politics don't like media manipulation and mouthpiece candidates either.
So this was our chance to try to have what we all complain about reversed. I understand the initial scepticism about a political stunt but I reckon the news we have now about the questioners should dispel any vestige of doubt about the worth of the exercise.
Richard Herr is to moderate. He really is Ceasar's wife and the worst thing I've heard said about him in this context refers to his looks. (Joke Richard). All questions from anyone, the guest questioners or the floor, go through him. This is to ensure the proper conduct of the debate and to ensure all candidates get about an even go.
The guest questioners were intended to be representative of each political persuasion. Because Vanessa is yet to accept and because my relation with the Liberals, although cordial, does not over ride their commitment to their endorsed candidate who says she will not participate, getting a senior Liberal is presently problematic. Honey is yet to speak with me but the advice we have is no. The invitation is there to both candidates and capable of being accepted right up to the commencement. Don't tell me if you don't want to, turn up and pleasantly surprise us all.
I've read some stuff about the questioners not being impartial. That could be said by the ill informed of the "ALP" connection of Dr Peter Patmore. But consider this before you do. Dr Patmore is long retired. He is now an academic having received his doctorate in Pol Sci. If you get the chance to read his thesis I recommend it. Especially to any young aspiring greens or laborites. It is about the ecocentricity of the new politics. Or how traditional parties will face challenges dealing with the rise of the environment as a political issue. It is a damn shame few in the Labor party seem to have read it.
Peg Putt can't come and I hope Wendy may be able to provide a suitable replacement. Stay tuned.
The good news is that the lowest form of journalistic life, the political journalist, the type who only want to know you when you are winning and then triumph your mistakes, or damn with faint praise or worse, ignore, have agreed to participate as the guest questioners. I can confidently say they have sympathy for any candidate but a real love of the political process.
And the process, powered by public participation is what will be on show.
Mark Thomas, Emily Bryan and Damien Brown have agreed to take part. I will ask each to provide a brief bio to allay the conspiracy theorists.
The night is all about seeing if we are mature enough to want proper debate enough to get off our bums and put them on a seat in the Beltana Bowls Club at 7.00pm on the 21st July.
We whinge and we carry on about a lack of participation and now we have the chance to do it. Get there, ask questions, ask questions of the questioners.
I know I'd like to know what can be done to improve reportage. Take the opportunity.
And to those who support Vanessa or Honey, please consider encouraging them to attend.
James Crotty
Authorised by James Crotty 174 Macquarie Street, Hobart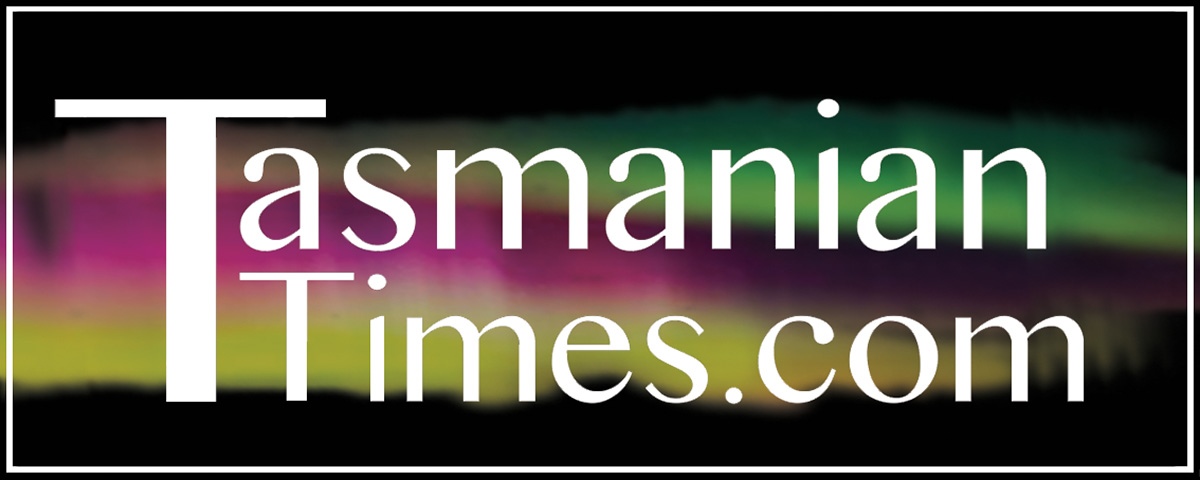 Author Credits: [show_post_categories parent="no" parentcategory="writers" show = "category" hyperlink="yes"]