FUTURE TRANSPORT TASMANIA
No trains in Tasmania is not an option
With today's announcement by Pacific National that it is halting rail operations on June 30th, Future Transport Tasmania (FTT) said that it is time for the State Government to finally address the issue of Tasmania's railway crisis and take decisive action.
FTT strongly believes that not having an operational rail freight service in Tasmania is simply not an option. If the railway is ends up being closed, the Tasmanian public will be left with the pressure and cost that additional truck movements will place on the road network.
Future Transport Tasmania Spokesperson, Toby Rowallan said: 'The Tasmanian rail system has lurched from crisis to crisis in the past few years and this is will either be the death of the railways altogether or the moment in which they are reborn. But that rebirth can only come about from the actions of the Tasmanian Government, who now has to take over the rail operations and ensure that the trains keep running.'
'Yes, it will cost money to buy new trains and keep operations running, but the cost of not doing anything will be much more. Heavy trucks cause exponentially far more damage to the road surface than cars. More trucks inevitably will mean a greater risk of them being involved in serious road crashes, and the tragic consequences that may result. Whilst there have been many derailments on the railways in recent times, no one has been killed and no member of the public has been at risk, for obvious reasons. Without the rail system the government will be forced to spend even more on road maintenance, which Tasmania certainly cannot afford.'
'It is immaterial whether or not the Minister, Graeme Sturges, is correct in saying that Pacific National is playing games. Ever since Pacific National purchased Tasrail we have seen them put nothing but ultimatum after ultimatum to the State Government. This is the State Government's chance to resolve our rail problem and be finally rid of this company that, for whatever reason, it seems to have had so much trouble dealing with.'
'We are certain that there are a number of viable and practical solutions to this issue. These solutions may involve the State Government creating a new Government Business Enterprise, which it later sells, after taking the necessary action to reverse the loss of freight traffic,' added Mr Rowallan.
Future Transport Tasmania wants to see a fully upgraded rail network with new locomotives and rolling stock purchased as soon as possible. Other improvements essential to a viable rail network include a realignment of the tight and twisting section of main line between Tea Tree and Rhyndaston. Further improvements should be planned for a re-build of the rail line to Smithton, and re-opening of the rail line to Scottsdale.
Future Transport Tasmania is planning to launch a public campaign to Save Tassie's Rail very shortly.
…
Greens
INFRASTRUCTURE MINISTER SURVIVES NO CONFIDENCE MOTION
But Will Tasmania's Rail System Survive Mr Sturges?
Nick McKim MP & Tim Morris MP
Greens Leader
Wednesday, 10 June 2009
www.tas.greens.org.au
The Tasmanian Greens today moved a no confidence motion in the Infrastructure Minister, Graeme Sturges, following the breaking news that Pacific National Tasmania (PNT) will shut down all its rail freight services from June 30 this year.
Greens Opposition Leader Nick McKim MP said that indicating no confidence in a Minister is extremely serious and is not done lightly, and in this case it is the Greens' belief that Mr sturges no longer has the capacity to fulfil the significant responsibilities of his infrastructure portfolio.
Mr Morris said that the threat of rail shut down could not come as a surprise to the government as he has been raising serious and ongoing concerns over the deteriorating state of the rail network, lack of progress with renegotiating the Deed with PN, and the negative impacts that were being experienced by freight customers.
"Infrastructure Minister, Graeme Sturges may have survived today's no confidence motion in him, but the critical question remains as to whether Tasmania's freight rail system will survive Minister Sturges," Mr Morris said.
"This Minister failed Tasmania's rail system when he failed to secure additional Federal funding earlier this year, and things have only deteriorated since then to the situation where we are now facing a shutdown."
"What does this Government not understand about how critical a reliable freight rail system is to this state? It is critical to ensure Tasmania is positioned to be recovery ready economically, and it is fundamental infrastructure for a carbon-restricted economy," Mr McKim said.
"It is clear that this Minister has lost control of a significant portfolio responsibility, he had no idea this morning that the Melba line was about to close, was declaring that TasPorts had offered an extension over the Burnie shipping loader lease when infact a Notice to Quit had been presented to Asciano. The Minister has lost control, and we can no longer have confidence in the Minister while the rail system teeters on collapse."
"It should have been Mr Sturges' top priority to actively pursue the current operator of our freight rail to ensure that a high quality of services are delivered, and to ensure the saleability of the rail operations. Mr Sturges has failed abysmally on these counts," Mr Morris said.
"It is the Minister's responsibility to keep the wheels of infrastructure turning, not Asciano's, and it is the Minister who must take responsibility for rail falling off the track."
"Mr Sturges should have been on a plane to Sydney last year to meet with Asciano and resolve all the outstanding issues including the lease of the concentrates loading facilities at Burnie; instead he has let this issue fester to the point where PNT has felt it necessary to advise its customers that it cannot meet its commitments to shift their minerals by rail beyond 30 June this year."
"The Minister Sturges is too busy blaming Asciano for all the woes of the rail network in Tasmania instead of taking responsibility for resolving the lease of the concentrates loading facility and getting the Southern Line restored to safe running condition."
"It is my understanding that all Asciano wants in relation to the concentrates loading facility at Burnie is to have the lease aligned with the timeframes of the Rail Management and Maintenance Deed (RMMD), which is to have it run through to 2017; a consideration that really should not be so difficult for the Minister to sort out, and certainly is not worth risking the operations of the west coast mines, and yet Minister Sturges is incapable of prioritising or resolving this simple issue."
"I raised this very issue with the Minister last year when the Parliament sat in Burnie, so it is a clear indictment that this is still unresolved."
"The Government urgently needs to needs to organise a new tender of extend the existing one so that significant extra sections of the railway network are refurbished to a safe operating standard before the specialist equipment brought in by Queensland Rail is removed from the state as it will undoubtedly be both difficult and expensive to get back here again."
Mr McKim also pursued the Premier over details of the government's reported contingency plan for the rail network."
"Premier Bartlett dodged and evaded question put to him over exactly whether the government does have any rail contingency plan and if so what it consists of, and that evasion does not inspire confidence that either the Premier or his Minister have any kind of plan to get rail back on track," Mr McKim said.
…
Will Hodgman MP
Leader of the State Opposition
Jeremy Rockliff MP
Shadow Minister for Infrastructure
Wednesday June 10, 2009
Clueless Minister has to go
· Minister Sturges clueless on latest rail crisis
· Rail has collapsed under Labor's watch and this Minister is not up to the job of retrieving the situation
· Premier Bartlett must show leadership and replace this Minister
Premier Bartlett must sack his incompetent Infrastructure Minister, if Tasmania is to have any hope of securing the future of rail.
It is clear from the humiliating, hapless performance of Graeme Sturges in Parliament today that he is not up to the important job of securing infrastructure for our State's future.
Mr Sturges was completely clueless about the latest crisis to hit Tasmanian rail – the closure of the Melba line – and nor does he appear to have a contingency plan post June 30 this year. The future of intermodal rail in the State is uncertain.
In response to Pacific National's decision to cease bulk freight operations on its Melba line from June 30, it was revealed in Parliament today that:
The Minister did not even know Pacific National was ceasing operations on the Melba line because he had not even spoken to them about it, even in response to it being front page news;
The Minister misled Parliament when he said Pacific National would have to give 60 days' notice to cease operations – which he had to correct, as this does not apply to the Melba line;
The Minister could not outline a contingency plan to ensure that West Coast mines have a rail freight service from July 1 – despite the government saying it had a plan more than a year ago;
The Minister said he would need to seek legal advice to table a letter from Asciano that he quoted from extensively in Parliament today as this could breach commercial in confidence arrangements but then indicated he didn't have legal advice to quote from the letter;
The Minister failed hopelessly to justify his incompetent decision not to apply for even a cent of funding for Tasmanian rail as part of the recent $22 billion federal infrastructure spend;
The Minister also would not explain, or even confirm, that of a $24 million commitment to the North-South line at Rhyndaston – where the most recent derailment forced the closure of the entire line – only $1 million has been spent. This failure to spend federal money allocated as part of the 2006 rail rescue package has infuriated Pacific National;
The Minister did not seem to know that Pacific National says it has been served with a notice to quit its Burnie facility by Tasports (which is part Mr Sturges' portfolio)
And that's just a start. Who can forget that on the day before the State Budget last year (this is effectively groundhog day), the State Opposition asked Mr Sturges about the status of Pacific National's review of its Tasmanian operations. He did not even know they were for sale – something he had to confirm in State Parliament the following day.
It is also utterly unforgivable that after almost 11 years of government in this State, Labor still does not have a long term infrastructure plan. Mr Sturges last year said this was the "first job" for the new Secretary of the Department of Infrastructure, Energy and Resources. Taxpayers, by the way, are still paying the salaries of two departmental secretaries.
Labor's neglect of rail is just another example of its inability to properly plan for the future. It's another example of its lack of leadership and vision for our State. Rail has literally collapsed under Labor's watch.
Enough is enough.Mr Sturges is the fourth Infrastructure Minister Tasmania has had to endure since late 2007 and also the worst. He is clearly not capable of retrieving this situation and we had no choice but to move a Motion of No Confidence in him today.
It is now time for the Premier to show leadership and sack this incompetent Minister. Tasmania's rail – which is so vital for our future economic prosperity – is too important to be left in this Minister's hands.
…
What will happen to West Coast rail promise?
A question mark now hangs over a second North West rail project, Tasmanian Liberal Senator Richard Colbeck said.
"The $11.7 million promised by Federal Labor for the West Coast rail upgrades is now in serious doubt following the decision by Pacific National to cease services by 30 June," Senator Colbeck said.
"This service has been regarded as one of the more viable in Tasmania yet obviously neither State nor Federal Labor are on the ball.
"Budget Estimates reveal there were no submissions from the Tasmanian Government on West Coast or Wiltshire lines, oversights which confirm Graeme Sturges' abysmal effort as infrastructure minister.
"Sid Sidebottom has already admitted Federal Labor's made an empty promise of $30 million for a Wiltshire line that may never go ahead, now what about the West Coast line?
"And neither of these projects appeared in an official submission to the Howard government prior to the 2007 election as inclusions for Auslink funding – is this lack of case study and business planning now coming home to roost?" Senator Colbeck said.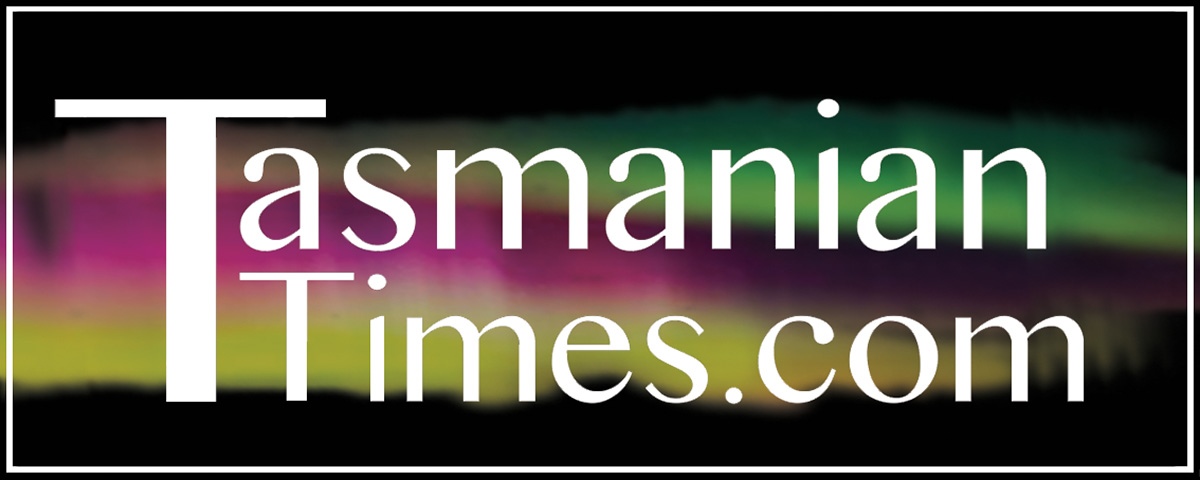 Author Credits: [show_post_categories parent="no" parentcategory="writers" show = "category" hyperlink="yes"]