LYNN JARVIS Friends of Adult Education

Would we give kindergartens to the Library to run, with no trained kindergarten personnel? I think not. Why then has Adult Education and adult literacy been given to the Libraries? Why is this sector of education treated so differently? It is nothing but a complete disgrace.
One can only wonder which hole the senior managers of David Bartlett's much lauded Community Knowledge Network (CKN essentially the State Library by a new name) have their heads currently stuck in. Or whether, in fact, there are any big enough. The delivery of Adult Education/Literacy services by this new management structure has been such a disaster on every front they must surely be hoping that with their heads stuck in a hole, no-one will notice them. With this current government's, 'cover-up errors at all cost' approach, this is probably a reasonable strategy.
The reality is, however, the new CKN management has essentially trashed an organisation that had survived for 60 years, and they have done this in a mere two and a half years.
To the unsuspecting public, things may look pretty much ok. But what is left of Adult Education is no more than a very flimsy facade, held up by much loved props such as its brand name and the course guide. But even the littlest scratch under the surface will reveal that this organisation is on its knees and without immediate assistance, will be essentially gone in a year or two, if not sooner. One can only wonder if this has in fact always been the intention of the CKN management who right from the beginning treated Adult Education and its staff with what can only be described as contempt. Contempt for the service they offered and contempt for the knowledge and professionalism with which they offered it.
The achievements of CKN management so far include:
· The decimation of Adult Education in the north west. This region, which three years ago put out 3 course guides a year with approximately 170 classes each time, can no longer support a course guide. Class numbers have halved, enrolments are believed to have plummeted even more but as statistics have been hidden from staff from the end of 2007 its actually hard to say how bad the damage is (why would any organisation 'hide' vital information about how they were performing from their staff????)
· A 30% decline in provision in the north, following directly on from a period of strong growth. The only thing that changed there was the management. Accompanying this is a complete abandonment of a raft of other successful programs undertaken in the north.
· A 10% decline in the past two years, soon to be more given that there were a miserly 38 new classes in the latest course guide.
· A completely ludicrous new pricing policy that had to be hastily changed at the last minute when Friends of Adult Ed brought to management's attention the massive problems with it (AE staff had tried but, as usual, been ignored) to avoid major embarrassment and large cost increases, especially for pensioners.
· A wholesale exodus of staff – nearly all those staff with educational qualifications and/or experience have been either forced out or sidelined. ½ the staff have thus 'left' in two years. There have been 3 substantial workers compensation cases and widespread accusations of harassment and bullying by senior CKN management towards AE staff. Several grievances have been lodge against them. The AEU is currently conducting a Workplace Health & Safety into the organisation. There has been a long and on-going industrial dispute dragging CKN kicking and screaming to 'consult' staff about changes.
· A Strategic Plan for the organisation – created only when the Industrial Commissioner pointed out it was ridiculous they did not have one – with 59 aims, only 5 of which relate to learning.
· The complete balls-up of the provision of an adult literacy volunteer scheme, supposed to be one of the main tasks of the new organisation. They have squandered $100,000 p.a. in funding for the past three years from Skills Tasmania and not provided any service to anyone. Now they have now failed to spend the $700,000 allocated to them in last years budget, meaning at best the new literacy scheme will get untrained and unqualified Library or Adult Education staff forced into the jobs because their own jobs have become redundant in the restructure, or at worst, the whole funding (which if permanent staff had been employed when they were supposed to would now be secure) disappears. That's a staggering one million dollars that could have been spent helping people, wasted! Their ill-conceived plans to use barely trained online access centre staff as regional literacy coordinators (again would we give them jobs in kindergartens?), should it ever be realised, can also only mean sub-standard provision for a great deal of the Tasmanian public.
· The very managers who have decimated Adult Education have now universally been given promotions and been made LINC (Learning Information Network Centre) managers – with salaries it is believed in excess of $90,000.00. Are they being rewarded for a job well done perhaps, or just for incompetence?
The CKN is the State Library with a new name. The co-architect of the reforms and director of CKN is Siobhan Gaskell, previous head of the Library. Fellow architect is the Deputy Secretary of Education, John Smyth, also known for the turmoil created with the Polytechnic/Academy reforms and his 'organic chaos' theory of change management. All senior management positions belong to staff from the library or have been given to new people with no substantial adult and community education background. Anyone with both knowledge and qualifications has again universally been overlooked for management positions or been forced out. The library has no experience in running a community education service, and this is now showing in almost every aspect of what they do. The worst is, they don't even believe you need qualifications or experiences to run these services. Their arrogance seems only matched by their incompetence.
The new LINC centre model is basically a rebranding of libraries and an effort to redefine their role in the 21st century with the advent of the internet as the dominant source of knowledge, not books. It is also about adding to the library stock of new and refurbished buildings.
Let the libraries have their new name and their new buildings, none of us begrudge them that, but take Adult Education out of the CKN and give them [back] Adult Literacy in the process. Adult Education has the runs on the board and 60 years of experience in delivering adult learning effectively behind it. This new organisation does not. This is the only way to ensure the Tasmanian pubic get the level of service and provision promised to them by David Bartlett.
Friends of Adult Ed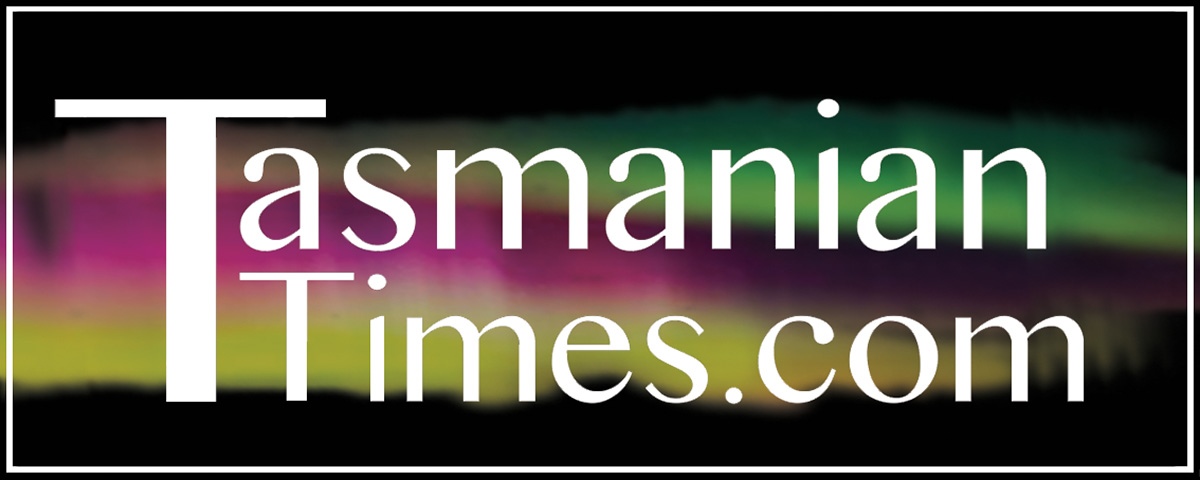 Author Credits: [show_post_categories parent="no" parentcategory="writers" show = "category" hyperlink="yes"]