SUE NEALES, Mercury … With link to the Neales' analysis at the end of the extract, below …
ALLISON Ritchie says her Labor colleagues are behind a vicious campaign to discredit her over staffing of her electoral office.

The Upper House politician has also angrily denied speculation she abruptly quit as Tasmania's Minister for Planning and Workplace Relations last November, after just six weeks in the job, because of internal government concerns about the administration of her electoral office.
Ms Ritchie has been at the centre of a political furore this week about nepotism in inner government circles, after it was revealed she had employed her mother, two sisters and her brother-in-law on her own staff.
The Legislative Council member for Pembroke on Hobart's Eastern Shore insists nothing untoward or improper has occurred.
But Ms Ritchie has admitted her mother was never interviewed by the independent Legislative Council official sent to help her appoint a new research assistant funded by the public purse.
In a tense hour-long interview with the Mercury to put the speculation and claims about her office arrangements to her before the scandal broke this week, Ms Ritchie conceded that:
She never told the Legislative Council that job applicant Christine McIntyre was her mother.
Mrs McIntyre did not arrive at the arranged time for a job interview with Legislative Council finance manager Jan Chipman in August 2007.
Her mother was interviewed for the part-time job in Ms Ritchie's office by her executive assistant Carolyn Coward — her own sister — and Luke Coward, her brother-in-law and previous holder of the job.
Ms Chipman was then phoned and told by Ms Ritchie that, after reviewing the two applicants, "it was clear (Mrs McIntyre) was the best one".
Ms Ritchie says she has done nothing wrong.
She says there was nothing secretive or hidden in her employment of her mother or any family members. Nor was it illegal or fraudulent.
"What you should be asking is who is trying to spread these nasty lies and rumours around the place and why?" a furious Ms Ritchie said.
"I am under no illusions — I know it's people within the Labor Party.
"This is about someone trying to attack me, to use a familial situation to make out something is improper when it is not.
"Look at why this is happening now; we are going into a state election and some people within Labor don't want me to return to the (Bartlett) ministry because they want that job themselves.
"That's what this is all about; people from within wanting to take me down; who fear me `getting back on the horse' — coming back into the ministry — because it is a threat to them."
The ambitious Ms Ritchie, 34, is angry that because she has employed her mother, two sisters and her brother-in-law in her electoral office during the past three years, she is now being painted as lacking political judgment and inept.
She is also adamant there is no nepotism involved and that she was unaware of the Legislative Council rule that says members cannot employ relatives in their offices except in a temporary or emergency capacity. Read more here
This comment, posted minutes after Tasmanian Times published Keeping it in the family? was as accurate as any:
Hag, the real questions is:
Did the Premier's Office only discover that Ms Ritchie had been employing her mother after Ritchie had already been appointed a Minister and was the real reason why she then abruptly resigned as Minister due to "ill health" because Bartlett and Aird quietly moved her aside to avoid yet-another Ministerial scandal?
This is the worst kept secret in Tasmanian politics, its just that no Journo has had the evidence to drop it and no MP has had the balls to raise it in Parliment.
Her sudden appointment as Parliamentary Secretary to the Minister for Economic Development, announced quietly on budget day of all days, is more about now trying to cover the fact she has twice the resources and staff of other MLCs. It's a bloody disgrace.
Posted by In the know on 15/06/09 at 09:59 AM
The SUE NEALES' analysis, extract:
She also emphatically denies that she stood down as a minister for any other reason than her illness, or that the Oceana Consulting inquiry conducted by former head bureaucrat Michael Clarke ever looked at her office structure, employees or financial affairs.
But, in light of all these swirling rumours, scenarios and innuendo — however improbable or inaccurate — it was always almost inevitable that Ms Ritchie's promotion to become a parliamentary secretary on Budget day would serve as a magnet to bring all the gossip out in the open.
And it did, when the Tasmanian Times website opened the can of worms on Monday by posing some hypothetical questions of Ms Ritchie — which were then seized on by the Liberal Opposition in Question Time on the first sitting day last Tuesday.
For the Government, it was the last thing it needed — another scandal about nepotism, secret dealings and special deals for special mates within its inner ranks.
The matter was not helped by the Government refusing to knock the issue on the head as soon as it arose on Tuesday.
If a full explanation had been made immediately about Ms Ritchie, her mother and her happy-family electoral office, the haemorrhaging of the next four days would not have been nearly as damaging.
On the positive side, it appears the Ritchie issue has now forced the Government to, however belatedly, clean up its act on the damaging issue of nepotism and non-merit appointments when it comes to taxpayer-funded political jobs.
Mr Bartlett has said he now has a firm policy of not employing any more family members in the offices of Government members.
But why this decision was not made and announced earlier this year after the Premier's own report condemned the prevalence of this indefensible practice remains an unanswered question.
More significantly for the Bartlett Government, the row over Ms Ritchie's office has once again revealed how many Labor ministers and politicians still do not understand the importance of perception to their political performance and survival.
Ms Ritchie has spent the week stridently maintaining she has done nothing wrong or illegal and is a hapless victim of nasty politics.
But perception is not just about the appearance of doing the right or legal thing.
It is about the inherent trust an electorate places in the ability of the Government and its politicians to do the right thing by them, using their hard-earned taxes.
Ms Ritchie might think she has legal right on her side when she says she should be allowed to choose and employ whoever she wants in her electorate office.
But when the people she chooses are her two sisters, her mother and her brother-in-law — their salaries all funded by the public purse — that right looks mighty hollow and not very moral at all. Read the FULL ANALYSIS,: HERE
The Libs don't allow it:
Will Hodgman MP
Leader of the State Opposition
Friday 19 June, 2009
Taxpayers must not fund 'family firms'
· The Tasmanian Liberals do not employ family members
· That policy has been re-affirmed by Will Hodgman
· Labor is challenged to adopt the same approach
No State Member of the Parliamentary Liberal Party is allowed to employ a direct family member in their offices.
And that policy will continue in government.
This means no parents, children, brothers or sisters.
It does not mean that an employee cannot be in any way related to an MP – that would be completely unworkable. However any such appointments to work for Liberal parliamentarians must be on objective merit.
David Bartlett must adopt the same approach and not hide behind "decisions made before I became ALP leader".
Electorate offices are there to support MPs in providing representation and assistance to their constituents, not to provide a tax-payer funded firm for all the family, as Allison Ritchie appears to have done.
And
Peter Gutwein MP
Shadow Treasurer
Friday 19 June, 2009
How much has the Ritchie staff scandal cost taxpayers?
The Treasurer must correct his clearly misleading statements to both Houses of Parliament regarding Ms Allison Ritchie's staffing arrangements and also reveal how much it cost the taxpayer to over staff her office.
Mr Aird has told Parliament that Ms Ritchie had more staff than she was entitled to when she came back to work on the 5th of January when he told both houses of parliament "at this time, she was 0.4 FTE over compliment".
However, in the same statement the Treasurer said that Ms Ritchie also had extra staff in her office from the end of April and that "she was over quota with staffing for a period of 5 weeks" to the 11 June 2009, when she was appointed as Mr Aird's parliamentary Secretary.
Very clearly this last statement is misleading as Ms Ritchie had more staff than she was entitled to from 5 January 2009 – a period of more than 5 months, not the 5 weeks Mr Aird is suggesting.
Furthermore, the Treasurer should reveal how much it cost taxpayers to over staff Ms Ritchie's office. Based on figures the Premier released to Parliament last year, Ms Ritchie's 0.4 FTE over entitlement would have cost the taxpayer around $10,000, whilst the extra 1 FTE for a period of 5 weeks would cost around $5,000.
The Treasurer should explain exactly what the cost was and whilst doing so he should correct his clearly misleading statements to both Houses of Parliament.
W: www.willhodgman.com.au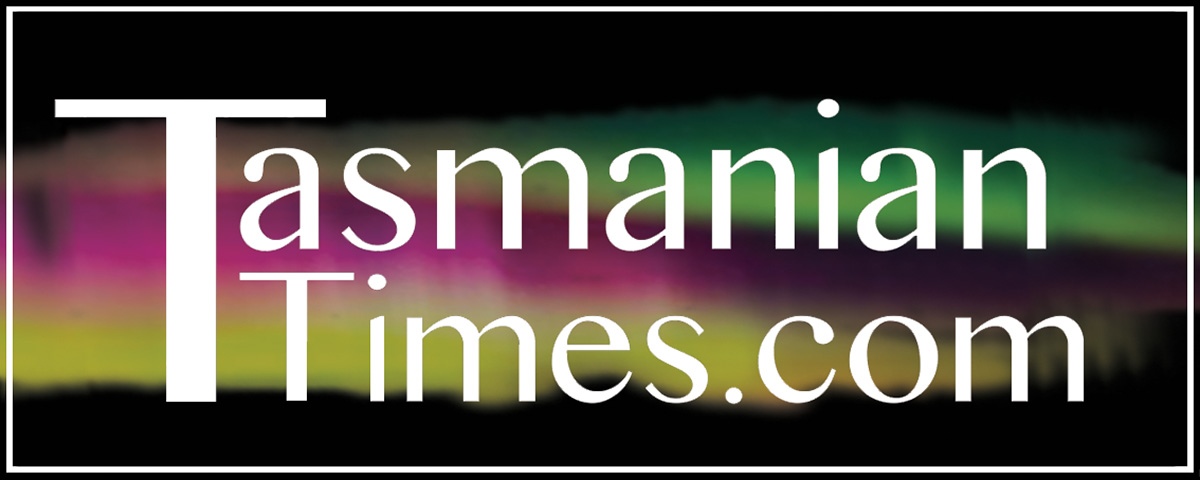 Author Credits: [show_post_categories parent="no" parentcategory="writers" show = "category" hyperlink="yes"]