via KIM PEART
The bicentenary of Jorgen Jorgenson's rule of Iceland ~ 25 June to 22 August 1809
REPORT FROM ICELAND: 26 June 1809
Iceland Falls To British Pirates
The British merchant Samuel Phelps recently sailed to Iceland with the intention of trade, but when the Governor of Iceland, Count Frederik Trampe, refused to allow Phelps access to the markets, the British trader stretched his letters of marque issued by the British Government to cover the whole island, in effect stealing Iceland from the Danish Crown.
Note: Letters of Marque is a polite term for government sanctioned piracy by civilians during times of war, such as the taking of a ship sailing under an enemy flag.
In a swift strike on Sunday morning, while many people were attending church in Reykjavik, Phelps in company with Captain Liston and crew from his ship,
the Margaret & Anne, stormed into Government House and arrested Count Trampe, who is now imprisoned on Phelps ship.
This left an immediate power vacuum in Iceland and as Phelps was not prepared to be the pirate king, his interpreter, Jorgen Jorgensen stepped into the breach and moved into Government House, declaring himself the Protector of Iceland and that the island is now free of Danish rule, independent and at peace with all nations.
Background on Jorgensen: The British invaded neutral Denmark in August 1807, bombed the capital city Copenhagen into submission with a new and lethal
weapon: incendiary rockets that set the city ablaze and killed men, women and children indiscriminately. The British then claimed all Danish ships and
stores and departed, leaving a sea of anger behind them. The Danish Government immediately dropped its neutrality and joined with Napoleon to fight the English. A Danish merchant vessel out of port at the time was renamed the Admiral Juul and armed for war to harass English shipping.
Jorgen Jorgensen, the son of the Royal clock maker of the same name, had recently returned to Denmark after many years sailing on British ships in the South Seas and was lionised as the first Dane to sail around the World. Since returning he had written a work on Pacific Trade and had been lobbying for Danish merchants to fund a South Seas voyage. No hope of that after the whole Danish fleet was stolen by the British.
Because of his long experience as an officer on English ships, Jorgensen was made captain of the Admiral Juul and sent out to serve his country and to fight on the side of Napoleon in this war. After some success in capturing British ships, Jorgensen was defeated in a half hour naval engagement with with HMS Sappho and made a prisoner of war on parole, but not permitted to leave England.
Now Iceland has a new governor, a pirate king, issuing proclamations as the Protector of Iceland.
Traep Mik
Reykjavik
Iceland
Note: When serving on British ships Jorgen Jorgenson used the name John Johnson and only after events in Iceland did he anglicise the spelling of his name from Jorgensen to Jorgenson.
A Jorgenson Mystery
JORGENSON'S MISSING JOURNAL
When sailing in the South Seas Jorgenson kept a journal, including 200 drawings, which he had taken home to Denmark. He wrote to Sir Joseph Banks, whom he had met in London, enquiring about publishing his journal. Banks wrote back and agreed to look at it and Jorgenson sent it by a courier, but this went wrong and it ended up in Norway, from where it was apparently retrieved, as a letter to his mother seventeen years later mentions a journal recently mailed to him ('The English Dane', Sarah Bakewell, note at bottom of page 45). He could therefore have had the journal with him in Van Diemen's Land. It is hard to imagine that it could be sitting somewhere unfound, but this was the case with his work on the Tasmanian Aborigines, published very belatedly in 1991. One of his paintings made in 1810 turned up in a New Zealand library collection and can now be seen in 'The English Dane' as plate 4. Should Jorgenson's journal be out there and be found, it would be a very important historic document, especially if the art is with it, which could include scenes of the founding of British settlement in Van Diemen's Land.
JJ200 Update
It was quite a surprise to be invited to an interviewed for a story in the Icelandic newspaper Morgunbladid, which happened by phone. The story by Ingvar Orn Ingvarsson, in Icelandic, has been posted previously in the Tasmanian Times
Here
and
Here
and includes discussion on the Ross Bridge and the image of the king. I have long wondered if a two island event might be possible, with both Iceland and Tasmania sharing a special interest in Jorgenson. With the Morgunbladid article this has come about and it is now over to individuals who are interested to add to this. The Culture House in Iceland will be holding an event later in the period. In my previous article I have made some suggestions, including an unexpected picnic in Ross on Saturday 22 August, which marks the end of the period of his rule and the beginning of the long trail that would bring him back to Van Diemen's Land.
Has an article on the Jorgenson bicentenary appeared in the local media yet? If not, drop a line to the editor to consider following the Icelandic lead.
Jorgenson's book 'The Religion of Christ is the Religion of Nature' can be read on-line and this creates a unique opportunity, should anyone
wish, to arrange an event to discuss the work, the politics surrounding it and the amazing life of Jorgen Jorgenson, the Viking of Van Diemen's Land.
http://tinyurl.com/m27ya8
Kim Peart
Vandemonian
Brisbane
Em: kimpeart@iinet.net.au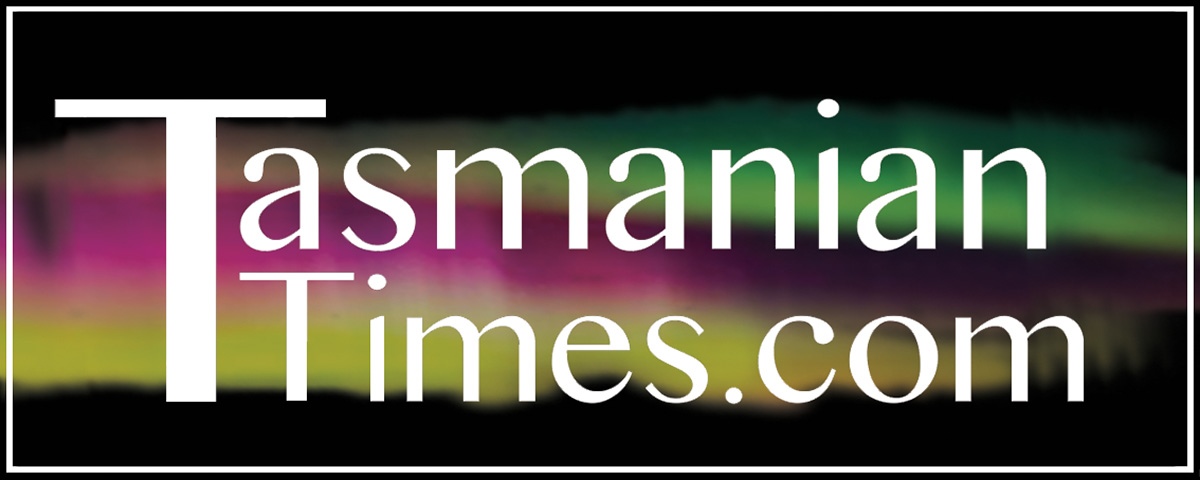 Author Credits: [show_post_categories parent="no" parentcategory="writers" show = "category" hyperlink="yes"]