BOB HAWKINS
It is tempting to abandon for a while the guessing games about the machinations of the secretive Huon Valley Council. In recent weeks the council has been behaving so out of character that one might be tempted to think the sun has come out, the windows have been washed and from now on all will be transparency magnified. Information has been flowing out of the council in a veritable stream of revelation and enlightenment. Examples:

—We have been told that, yes, we might as well give up any hope of salvaging anything at all from the council's $4 million misadventure into collaterised debt obligations (CDOs). That acknowledgement was extracted after a lot of hard work by keen-eyed valley ratepayers, especially by Bob Frost through dedicated web surfing, letters in the Huon Valley News and questions at open council meetings.
—We have been told a lot more about what valley residents might be able to look forward to on the subject of water and sewerage — though, I must say, I don't think the council knows very much about what the future holds on this front even though it has signed over about $60 million worth (about a third) of its assets to the not yet operational water and sewerage authority. As things stand, the new organisation — if it follows the plan the council had in mind — could pour millions of dollars into unnecessary, environmentally damaging and economically wasteful works.
—And now, in a media release dated May 29, the council has decided to reveal the name of "a consultant" it has appointed to help the council "in its search for a new general manager". The release does not say "the" consultant. So, is there another consultant that the council has not yet named, perhaps a professional recruitment agency skilled in vetting the credentials of would-be council general managers? It is to be hoped there is.
The consultant named in the council's release is Brent Armstrong. It tells us that Armstrong (presumably no relation to Huon Valley mayor Robert Armstrong) is a former Hobart City Council general manager who has had "a distinguished 35-year career in local government in Tasmania".
Just for a while, it looked as if the council was going to try to conceal the identity of the consultant it announced had been appointed in its media release of May 18. Circumstantial evidence suggests closed-council discussion and prompting from concerned ratepayers — including J.J. Hadaway (Huon Valley News, May 27), John Hughes (via a question at the May 13 open council meeting and in letters to The Cygnet and Channel Classifieds, May 21, and Huon Valley News, May 20) and me (via this medium) —finally led to common sense prevailing and revelation of the consultant's name.
The council's May 29 media release tells us that consultant Armstrong retired last year after 11 years as general manager of Hobart City Council and that he is on several boards throughout Tasmania. He is chairman of the Local Government Board, deputy chair of Anglicare Tasmania, chairman of Quadrant Superannuation and Quadrant First and a life member of Local Government Managers Australia.
Council says it "believes Mr Armstrong will bring specialist local-government knowledge to the selection process". There is no doubt that he will.
The release also says: "His role will be to assist council in drafting the position description and selection criteria, and advertising the position in local and national media and job-search websites. Mr Armstrong will also be involved in providing advice to the selection panel on applicants, but he will take no part in the final decision."
That last sentence is interesting. This is the first time the public has been told that, as well as a "recruitment panel", there is also a "selection panel". One and the same? Or different panels, perhaps the "recruitment" panel having the job of sifting through all applications and the "selection" panel having to pick a few names from a long shortlist for final consideration, by the full council, of a short shortlist? (Because the full council will make the final choice, it seems odd even to be talking about a "selection panel".)
So this is where the clouds of uncertainty roll in again — and we're back to guessing games. Anyone who would like answers to questions is, as the media release states, invited to call mayor Robert Armstrong on 6264-0300.
Other questions interested ratepayers might consider asking include:
—Is a former council manager, chairman of the Local Government Board and a life member of Local Government Managers Australia at sufficient arm's length to be adequately "independent" to consult to the Huon Valley Council during its GM selection process?
I cannot imagine that the applicants' list will not include present or former general managers of councils. Even if the job does not have the prestige of a metropolitan or city GM post, the Huon Valley represents possibly the most desirable retreat in the world from the predicted ravages of global warming and climate change. Therefore, it could attract some outstandingly qualified and progressive candidates.
—Will considerations such as the municipality's present and looming environmental challenges be included as part of the "position description"? The word "environment" is hard to find anywhere in the council's portfolio descriptions.
—And who will be checking the bona fides of applicants? We can't expect any of them to volunteer aspects of their careers that would detract from their suitability.
It seems that Hobart and Kingborough councils had scores of applicants when they advertised their GM jobs, and even Tasman Council had plenty to choose from. I am certain there are councils around Australia that have at some time or another rued the day they didn't do adequate due diligence on the backgrounds of the people they appointed.
—And will applicants be advised that the Local Government Division of the Department of Premier and Cabinet has received complaints about the council they aspire to manage; or that the council may even be under investigation on some issues? I do not know whether it is under investigation for any reason; but complaints about its behaviour have been lodged with the LG Division.
In the past week, a few more drops of information have been wrung from the Huon Valley Council. More yet must be squeezed if the council is to earn the respect of people who care that the future of the Huon Valley must be in safe and dependable hands in the challenging years of change that lie ahead.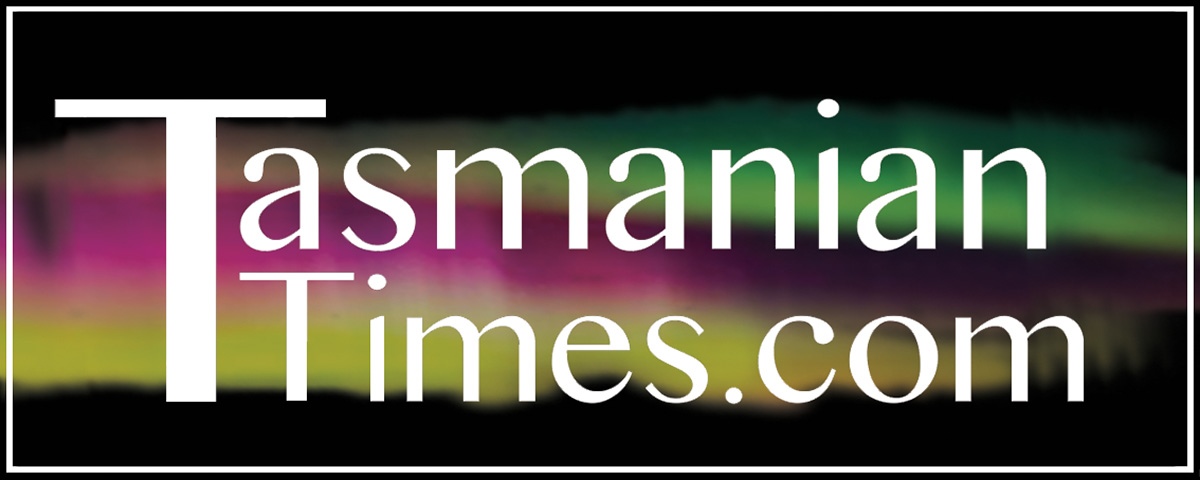 Author Credits: [show_post_categories parent="no" parentcategory="writers" show = "category" hyperlink="yes"]