PUBLIC LECTURE
Monday 29th June, 7:00 pm Baha'i Centre.
International Expert Says Tasmania Can Beat the Global Financial Crisis and Climate Change By Supporting Local Businesses
International localisation expert Michael Shuman, says Tasmania must support its own local home grown business rather than subsidise foreign corporations if it wants to defy the global financial crisis.
Michael Shuman is author of seven books including "The Small Mart Revolution: How Local Businesses are Beating the Global Competition" and "Going Local: Creating Self Reliant Communities in the Global Age". Michael is also Director of Policy for BALLE, Business Alliance for Local Living Economies.
Michael will be presenting a free public lecture on Monday 7pm at the Baha'i Centre (next to the ABC) in Hobart.
Mr Shuman says that by supporting local businesses, Tasmania can reap much higher economic multipliers due to the flow on effects of the money circulating in the local economy.
"By replacing imports more local economic activity is generated. Local businesses use local services and the money circulates in the local economy creating jobs and wealth." Mr Shuman said
"Supporting local businesses strengthens our local communities and can significantly reduce the impact of climate change by reducing transportation impacts"
"While the evidence is clear that support for local businesses has the highest benefit to the local economy, the story around the world is that nearly all public subsidises go to attracting and retaining foreign corporations. The key to building strong resilient local living economies lies in supporting local businesses." Mr Shuman said
"Where ever you look economies that reply on foreign corporations are more fragile, often end up using public money to subside the business and are always open to the threat that the business will close leaving the local economy in tatters."
Mr Shuman offers numerous proposals to support local businesses and build vibrant local living economies including:
– Local First Campaigns
– Local investing strategies particularly in relation to super funds
– Support and training for local entrepreneurs
– Import replacement audits and plug the leaks strategies
The Business Alliance for Local Living Economies brings together small business leaders, economic development professionals, government officials, social innovators, and community leaders to build local living economies.
"BALLE focuses on supporting local businesses to build a new economy based on sustainable agriculture, renewable energy, zero-waste manufacturing, independent retail, community capital and green building." Mr Shuman said.
Tasmanian host and local businessman Rod West says that there are numerous opportunities for Tasmania to build and strength the local economy by encouraging small local businesses to create industries around import replacement opportunities.
"For example, Tasmania is known for its fresh and delicious local strawberries, blueberries and raspberries. But if you go to any local supermarket you won't find local frozen berries." Mr West said
"Instead the berries are imported from overseas including Chile. The dollars to import these weaken our local economy and are a lost economic opportunity. This is just one example of the numerous import replacement opportunities Tasmania has."
Mr West said that over the last twenty years Tasmania had undergone an economic revolution moving from being dependent on a few large foreign resource extraction businesses to a new clean green diversified economy largely dependent on small local businesses.
"For years Tasmania was an economic basket case as we pursued an economic strategy of subsidizing a few large resource extraction companies. In the end nearly all of these businesses closed down. This left Tasmania's economy weak but new local businesses in a whole range of clean green industries have grown to replace them and have created a vibrant local economy." Mr West said
Public Lecture
Monday 29 June 7pm
Baha'i Auditorium
Tasmanian Tour Sponsors
– Eco Tasmania Inc
– Local Government Association of Tasmania
– Sustainable Living Tasmania
– Richard Jones Memorial Lecture Fund
– Department of Economic Development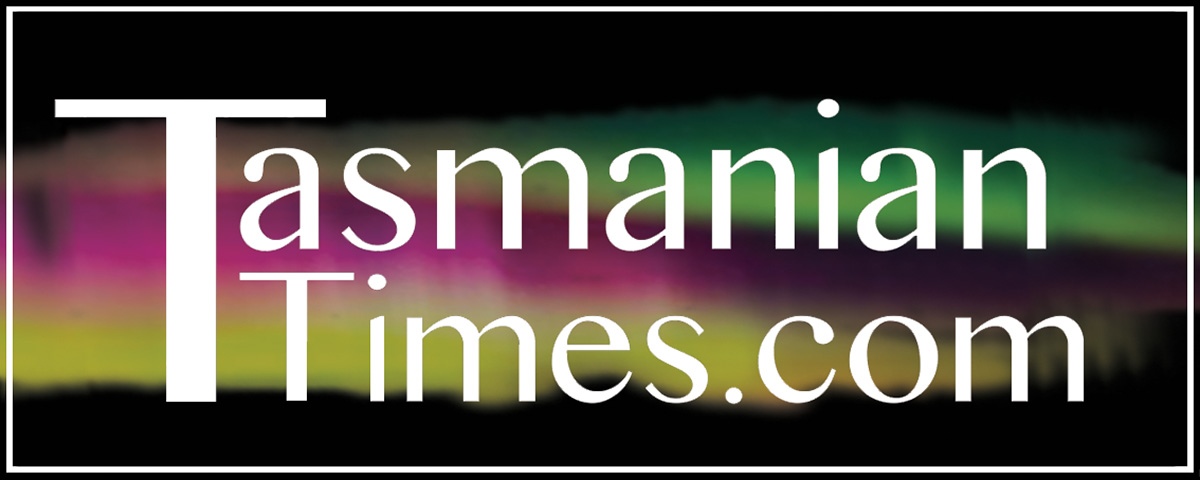 Author Credits: [show_post_categories parent="no" parentcategory="writers" show = "category" hyperlink="yes"]