DAMIEN BROWN, Mercury
TAXPAYERS get little return from the state's tourism industry subsidies, a study has found.
The analysis of five key industries found mining was one of the lowest subsidised industries but returned the most to the community. In contrast the study found that taxpayers got little "bang for their buck" from the state's tourism industry, despite handing millions to the sector each year.
The study was commissioned by the forestry industry in response to criticism that logging survived on subsidies.
The study, by consultancy IMC-Link, would help shape spending, co-author Bruce Felmingham said.
The Assessing Direct Government Subsidies Paid to Tasmanian Industries report measured the link between assistance to industries and their economic contribution.
Dr Felmingham spent about eight months analysing Commonwealth and state data to determine the level of subsidies provided to five key areas.
Researchers looked at the contribution of each sector and established a Subsidy Intensity Index to work out the "bang for buck".
The authors defined a subsidy as a direct payment to a company to make it cost-effective or cheaper. Dr Felmingham said it did not include marketing or promotional funding which was a standard business expense.
"Unlike the very right-wing rump of my profession who want to get rid of all subsidies in a Tasmanian context, we need them," he said.
"None of our industries is scale-efficient, that is they do not operate on a large enough size to be competitive with huge industries around the world.
"I think this kind of study should now be advanced to a national level . . . because with Canberra looking at its distribution of GST, we need to be prepared for that and say 'well, look, Tasmania is no more or less subsidised than anyone else' and why we need that money."
A report commissioned by the Wilderness Society and Environment Tasmania, released last week, said more than $630 million in subsidies went to the Tasmanian logging industry over the past decade.
Dr Felmingham's report, however, shows a return of $56 for every dollar spent by government in subsidies.
Forest Industries of Tasmania chief executive Terry Edwards and Forestry Tasmania executive general manager Hans Drielsma thumbed their noses at critics.
"This report shows that subsidies should not be a dirty word and properly targeted funds will provide great benefit to the state," Mr Edwards said.
Read more here
ALISON ANDREWS, Examiner
AN EIGHT-MONTH study released yesterday should dispel the myth once and for all that Tasmania's forest industry is heavily subsidised, says forestry chief Hans Drielsma.
The Forestry Tasmania executive general manager said that the report showed that tourism and agriculture were way ahead of forestry and timber processing when it came to government assistance and returned less for the dollar investment.
Dr Drielsma was speaking at the release of the report prepared by Tasmanian economist Bruce Felmingham and IMC-Link.
"It is clear from the report that all sectors studied delivered significant benefits to the community," Dr Drielsma said.
"Discussion of subsidies rarely considers the economic benefits generated – this report clearly shows that subsidies benefit consumers as well as producers and generate jobs and income for Tasmanians."
Read more here
What John Lawrence thinks of another Felmingham analysis:
An opinion writer using the byline 'Bruce Felmingham' followed with a piece in the Sunday Tasmanian on 31st May 2009, by saying in part " A brief analysis of Gunns Plantation Limited's business plan reveals some notable differences between the Gunns plantation business and the Timbercorp and Great Southern operations. The main point is that….Gunns' MIS represents only 10 to 15 per cent of the group's total revenue."
A brief analysis indeed.
A particularly fleeting one.
From the same hymn book.
Gunns after the Deluge: Read more HERE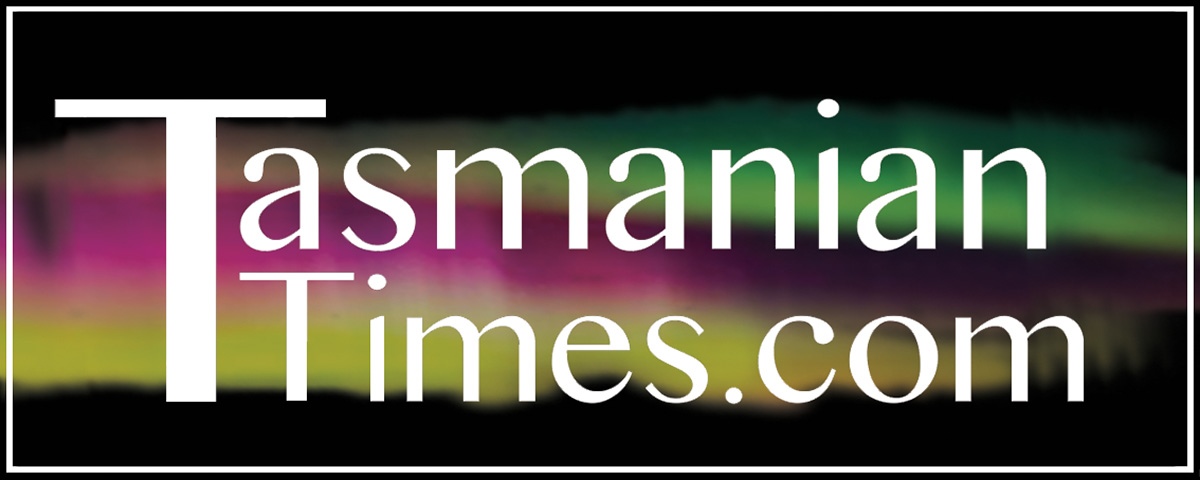 Author Credits: [show_post_categories parent="no" parentcategory="writers" show = "category" hyperlink="yes"]