LINDSAY TUFFIN
LABOR MLC Allison Ritchie's explanation for employing her mum in her office against Legislative Council rules is pathetic. ( I didn't know, says cleared Allison ). I must use that excuse next time I'm breathalysed …
And the speed and dismissive manner in which Legislative Council President Sue Smith cleared Ms Ritchie is also breathtaking: Mrs Smith says as far as she is concerned the matter is closed. "It is time that this rumour and innuendo was either proven or put away," she said.
Ritchie's carelessness is another entry in the impressive list of Labor peccadillos, scandals and mates' deals. Which probably explains why Treasurer Michael Aird was last night meeting favourite Labor spinners CPR Communications and Public Relations. CPR's head honcho was in town. Airdy and he met up in the foyer of the Federal Hotels' five-star Henry Jones Art Hotel (well you wouldn't expect them to meet in the Sir William Don would you?) … before disappearing into the night. Labor, obviously, is desperately in need of heart massage.
SUE NEALES, Mercury, June 17, 2009 02:41pm
PREMIER David Bartlett today publicly over-ruled his own Treasurer over the freeze on hiring public servants. Treasurer Michael Aird had implied the freeze on hiring new public servants did not apply to Government ministers. An angry Mr Bartlett firmly told parliament that no new staff would being allocated to Upper House Labor member Allison Ritchie, directly contradicting comments made by Mr Aird yesterday.
The Treasurer told the Legislative Council Question Time on Tuesday that Ms Ritchie, as a new parliamentary secretary, was entitled to an extra staff member.
The issue is explosive since the government announced in its state Budget last week that 800 public sector jobs are about to be axed.
Mr Bartlett has also frozen the salaries of all politicians and proclaimed a crackdown on excess spending in ministerial and government offices.
The Liberal Opposition this morning demanded to know why such a slimy announcement of a new parliamentary secretary with new costs attached had been slipped out quietly in the midst of busy Budget day last Thursday.
Mr Aird had earlier said the new position had been created by the Premier to help him, as both economic development minister and Treasurer, cope with his portfolio responsibilities.
"The member (Ms Ritchie) is allowed one additional member of staff, Mr Aird told the Upper House yesterday.
But Mr Bartlett this morning was adamant no new staff job would be created.
"There is no additional cost to (Ms Ritchies promotion)," Mr Bartlett flatly said, explaining Ms Ritchie would receive no salary boost despite her new position.
"I wont be approving any extra staff.
"I did not see what the Treasurer said (yesterday), but the bottom line is that I wont be approving extra staff."
Mr Aird, sitting in Lower House Question Time, when beetroot red at the public reprimand by the Premier.
He first tried to argue he had been misquoted.
But when the Opposition read out his on-the-record response from yesterday's Hansard, Mr Aird changed his tack.
"All I said was that she was allowed an extra staffer; whether that position will be filled is another matter," Mr Aird told parliament.
Mr Bartlett shook his head at Mr Aird's unlikely response.
He stared long and hard at his Treasurer and then buried his face in his hands.
Ms Ritchie later said there had been a misunderstanding about the issue of her entitlement for an extra staff member.
She said she already has two-full time staff supplied by the Premier's department to work for her, as well as a part-time researcher paid for by the Legislative Council.
Other Labor government members, especially backbenchers, have long queried why Ms Ritchie's offices have been better staffed than their own; a legacy Ms Ritchie says goes back to decisions made by former premier Jim Bacon.
"There won't be anyone new coming on board," Ms Ritchie confirmed this morning.
Will Hodgman MP
Leader of the State Opposition
Wednesday 17 June, 2009
What the Libs reckon: Ritchie farce puts Aird in the hot seat
· Premier forced to withdraw new staff position for Allison Ritchie
· Treasurer Michael Aird gazumped
· Questions about Allison Ritchie's staffing history remain
The State Government unravelled further today, with the Premier contradicting the Treasurer in Question Time.
In another sign that this tired government is making up things as it goes along, Michael Aird told the Legislative Council yesterday that his new Parliamentary Secretary, Allison Ritchie, would be allowed an additional political minder, paid for by the taxpayer. Today, the Opposition pointed out that expanding support for government members directly contradicts the Premier's previous statements.
The hypocrisy of the government was also highlighted, with them announcing the loss of 800 public service positions on the same day as Ms Ritchie was promoted, bringing additional staff support.
David Bartlett today had a choice – to support his Treasurer's statement to the Upper House yesterday, or beat a humiliating retreat.
He chose the retreat, gazumping his Treasurer as Michael Aird looked on.
Mr Aird asserted he had been misquoted, but changed his position when the Hansard record from yesterday was read out.
Allison Ritchie is under additional pressure, following her apparently flouting Upper House rules about employing members of her family in publicly funded positions in her electorate office.
What Tasmania needs more than anything is leadership from its government, not a "jobs for mates" mentality, focusing on itself.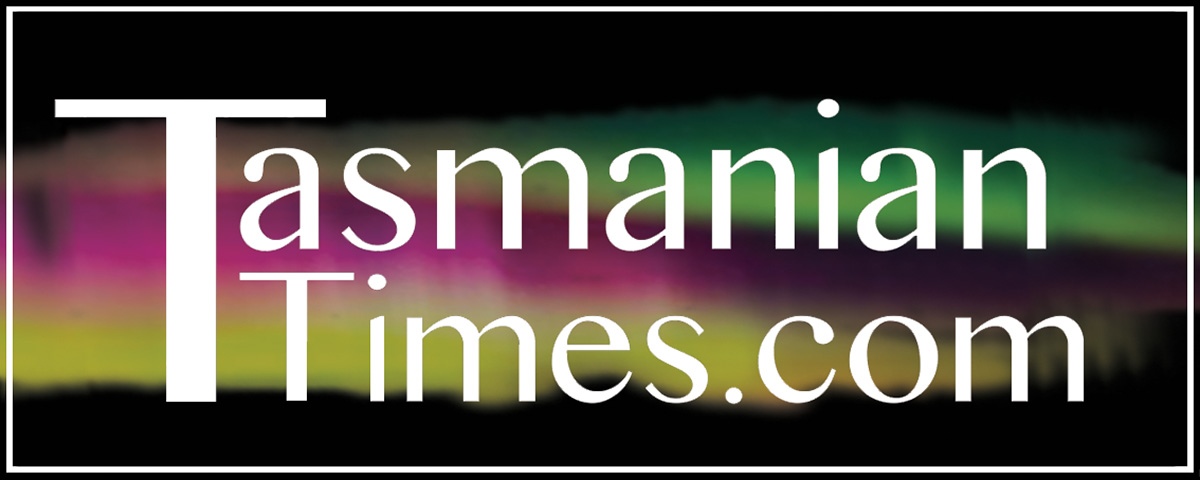 Author Credits: [show_post_categories parent="no" parentcategory="writers" show = "category" hyperlink="yes"]