The reviewers are: Stephenie Cahalan, Anica Boulanger-Mashberg, Kylie Eastley, Mark Cutler, Lucy Wilson Magnus and Gai Anderson.

This is Living: arts@work reviews
Title: THIS IS LIVING
Company: Big hART
Venues: The Derwent Entertainment Centre
Dates: 25th March – 5h April 2009
Reviewer: Anica Boulanger-Mashberg
Sometimes process trumps product
This Is Living, the formal outcome of a geographically and artistically diverse three-year project, unites a core cast of interstate actors and a band with hundreds of senior citizens and young skaters from Wynyard, Latrobe, Glenorchy and the Huon Valley. The logistics are overwhelming (not least because the company incorporates a new local cast at each location), but Tasmania's Big hART, with a pedigree history in creating large-scale, social-change-oriented community art projects, is up for the challenge.
In developing this show, the company sought to foster connections between old and young; those near each end of life. The production questions what it is to live, whether you are on a skate ramp or in a nursing home. Simultaneously, actors Lex Marinos, Anne Grigg, and Bruce Myles enact a central story of love and loss, exploring the same question from somewhere between the two extremes.
What we see on stage barely begins to convey the development years, during which Big hART ran community workshops, teaching performance-related skills to those who would end up onstage (the skaters on a ramp behind the main action, and their elders as "witnesses" encircling the core cast), and gathered local stories which are peppered throughout the performance.
While the endeavour is eminently commendable, clearly its most valuable aspect was the process; the show itself is less triumphant. The skaters, and to an extent the witnesses, are under-utilised and disconnected from each other and from the central narrative. And this narrative (despite genuinely moving moments, and Marinos and Grigg's great chemistry) seems less absorbing than the one which might take place if the skaters and witnesses were ever allowed to meet. As it is, they seem merely decoration and 'local colour' appended to an essentially rather mannered three-hander. It is unfortunate that the production comes across this way, as the development process was evidently far more exciting.
Anica Boulanger-Mashberg is a Hobart-based performer and writer.
Reviewer: Gai Anderson
There are countless different models of theatre making; they go in and out of fashion and popularity over time. All are fraught and sweat inducing. Want to make a piece of theatre – where do you start?
Scott Rankin, writer and director of Big hArt, often starts on the edges…in rural Australia, on the fringes of society. He makes theatre created in and by community: Community Cultural Development (CCD), it's sometimes called. It's a long process: convoluted, complicated, joyous but usually difficult. Creating new processes along the way, how best to engage with the community, bring disparate groups together, how to tell the stories that appear? At its most basic, it's about process and outcomes for the participants.
But when is this sort of theatre good enough to be part of a big arts festival? How do you bridge the gap between daggy local stuff that only mum-and-dads would want to sit through, and 'cutting-edge' public performance?
Big hARTs current show, This is Living, premiering as part of 2009 Ten Days on the Island Festival, this week makes a valiant attempt, but I believe only partially bridges that gap.
An interesting and expansive piece involving the communities of Wynyard, Latrobe and the Huon Valley (with performances in each place) began with a group of ageing community members meeting a group of young skaters. It's essentially about memory, ageing and perspective. A group of older people were introduced to a group of young skaters – disparate groups who normally never interact, at the opposite ends of life, have nothing in common, are maybe even fearful of each other. How do they engage, what stories do they tell each other? That seemed to be the promise of this piece, but somehow it's not what we see on stage.
The show is multi-layered, with a chorus of ageing characters wandering slowly like a school of Butoh fish on the lower semi-lit stage. Bare-bulbed lamps on wheels illuminate this world of memories and whispers. Sometimes sitting, sometimes dancing, alone, together, in groups, eerie but touching, at times, effecting and engaging.
At junctions they respond to what's happening centre-stage, where the main drama is enacted on a raked circular platform by three well-known professional actors – Bruce Myles, Lex Marinos and Anne Grigg.
This is the centre of the show, and the ongoing dialogue is, in the main, witty, engaging, sparring and emotional. Ageing, love, death, responsibility all explored. It's pacey, but long and over-complex, and I can't help wonder whose story this really is?
Beautiful black-and-white original images, projected onto the walls and the backs of the chorus, are randomly presented, fleeting and difficult to see.
A series of simple but evocative songs performed by electric folk group, The Dunaways, and sung beautifully by Grigg, are overlayed and interspersed with the action and dialogue of the chorus.
And then at the back, on another stage, interspersed between scenes, a whole other world is revealed as the skaters, wild, frantic, full of life, whizzing back and forth, metal-music blaring, dancing, chaotic appear. Youth energy, here and now, in marked contrast to the pace of the chorus up front: yes I get that.
Slamming disruptions, but no interaction. No mention anywhere of these kids in the dialogue centre-stage. Their presence is tokenistic. Where is the conversation between groups?
I didn't dislike the show, the chorus is very evocative at times and their obvious enjoyment is engaging; the music and the dialogue, well honed and enjoyable. But, on the whole, the show is disjointed, long and unwieldy. Perhaps it's still in development, perhaps it will go on to be become something that grabs you: but it's not there yet.
And I wondered at the small audience? Where were the family and friends? Maybe they can't afford the big festival ticket prices?
Gai Anderson is a writer and performer based in the Cygnet, Tasmania.
Reviewer: Kylie E Eastley
Having worked with Big hART for almost five years (2000-2005) I am familiar with the sometimes in-your-face encounter for many first timers. Initially reluctant to review this new work written and directed by Scott Rankin, because of my past work relationship, I steadied myself and focused on the production itself, the audience and the experience.
Sure enough, we entered the Derwent Entertainment Centre to the sight of skaters on a half pipe, while off to the side was a trestle table laden with some This is Living paraphernalia and, of course, CWA hand-knitted baby wear and home-cooked biscuits.
After a few awkward minutes, we were ushered into the adjoining space where, like conventional theatre goers, we took our seats and waited. But there is nothing conventional about Big hART productions. They challenge, question and sometimes excite. They are often unpredictable, uncomfortable and sometimes even downright annoying.
The three main characters, Ron, Morgan and Jan are played by Lex Marinos, Bruce Myles and Anne Grigg. The key story throughout explores the friendship and love affair between these three characters. Positioned around them is a chorus of elderly Glenorchy residents who deliver spoken word and choreographed movement.
This is Living is the culmination of months of work in four Tasmanian communities. Based in Wynyard, Big hART explores the fractious relationship between youth and the elderly in Wynyard, Latrobe, Glenorchy and Franklin. They connected with communities in each of these locations and began talking and collecting stories. This became the backbone for the work that saw both groups dancing together to thrash music by the end of the performance.
Within this production there were splendid moments. And for me most of these included the whole ensemble, not just the professional actors. In fact, it was when the 'chorus' engaged with each other, this sea of white ghostly figures, that I felt the work was at its best.
Effective stage elements include the tilted circular platform, moveable onstage lighting and the projection of old photographs onto the side curtains. A second stage embodies a half-pipe skate ramp hosting a group of young people. This is unseen for most of the performance, with random exposure of skaters and heavy metal music a stark contrast to the beautiful languid tones of the Melbourne-based band, The Dunaways. Outstanding throughout the production is this original music which provides soundtrack material and backing to the heartfelt singing by Anne Grigg.
A Big hART audience sees the end result. It is sometimes raw, young and even a bit clunky. But unseen are the months of work by individual arts workers and performers with people in communities. Real people, real stories with real conflict and many challenges.
The most interesting part of a Big hART production always includes people's stories. The staging, gadgetry, professional cast and music are the creative tools for realizing such stories in a most interesting and resonating way. Big hART productions in the past have made me cry. I look forward to this experience when I see a future incarnation of this evolving work.
By Kylie E Eastley a freelance arts consultant and producer based in Hobart, Tasmania.
Reviewer: Lucy Wilson Magnus
A striking quality of This is Living, Big hART's latest production is the almost tangible sense of commitment and devotion from the cast. And this is no ordinary cast. With a core group touring from Wynyard, the theatre company's home in North-West Tasmania, the majority of the performing troupe is gathered from the local area where Big hART touch down and significantly engage with the community – in this case Glenorchy. For Ten Days on the Island festival the show also performs in small towns: LaTrobe, Franklin and Wynyard.
Last night on stage were 13 senior citizens in the low-lit foreground; three professional actors – Anne Grigg and Bruce Myles playing husband-and-wife team Morgan and Jan, and Lex Marinos playing Ron, their best friend, centre-stage and spot lit; and about 25 teenagers – some on skateboards – zooming out the back but mostly in darkness; as well as four-piece band, The Dunaways, in the mix.
Writer and director Scott Rankin presents a story of a breaking marriage, played out on a tilted wooden platform, which sits like a lone egg in the huge Derwent Entertainment Centre. The question beckons: why integrate these groups, portraying a generalised view of each juncture in life, particularly when they're staged with physical and aesthetic segregation?
Sure, there's the co-existence of life, at any one time and in any one community (though apparently skateboarding is not the teenage currency in Glenorchy, so extras toured from Wynyard). For the battling couple, the youth and the elderly allude to a contemporary version of their heyday and their future. And perhaps the grouping of the teenagers and seniors illustrates their flocking nature, while couples are a unit of two. But still it doesn't click.
As a theatre piece it attempts too much, and consequently does not hang together. It gives it a shot with soft poetic layers of language echoing from the seniors; even offering marriage guidance, as they ghost-dance and weave through the drama, juxtaposing with short distant skate-ramp scenes blasting with head-banger music.
To contextualise, This is Living is in its second year of evolution, and it's what's happening off-stage that's nourishing for the community, and is hopefully yet to develop into a successful performance outcome. A similarly challenging Big hART project like Ngapartji Ngapartji, eight years in the making, has been critically celebrated.
Big hART projects take time and dare to truly connect with large groups of people, while aspiring to create high-quality theatre.
I would have preferred to see this show in a small-town community theatre or memorial hall, where the set would be more cohesive. The set, like the cast, tries to be everything. I nearly missed the projected images to the left and right of the stage, but glimpsed projections on costumes. In the enormity, ingenious roaming over-sized light bulbs were lost.
Yet amidst it all, I spotted a heart-warming vignette of a senior woman dancing with gloved hands while seated, and a delightful elderly man neat foot-shoe shuffling with white braces clipping up his trousers.
There was an enthusiastic applause from an audience roughly the same size as the cast bowing on stage. I watch with interest to see how This is Living develops.
Lucy Wilson Magnus is a Hobart-based Animateur & Creative Producer
Reviewer: Mark Cutler
Living and Dying With a Big Heart
This Is Living is self-described as a new and immersive performance piece. If you are puzzled by this description, let me put it another way. This Is Living is a theatre show born out of community consultation which explores ageing, love, connection, dying, the generation gulf between seniors and young teens utilising live music, poetry, skateboarding, stark staging, photography, dance and I'm sure I saw a kitchen sink in there somewhere! You get the idea … it is a bold and complex show. But at its heart is a simple yet ever so compelling story of a lifelong deception/ revelation involving the three principal characters.
Writer/ director Scott Rankin is fast approaching the status of local/ national wunderkind … yes, wunderkind despite his greying pate and the fact that he's been at this sort of thing for over fifteen years now. His body of work with Big hART is impressive and the company has a richly deserved respect among the broad theatre community. However I suspect Rankin could not give two or even one hoot about reputation, for him and the company, process is the big ticket item here … well involvement in the process to be more accurate. Whether it be aboriginal issues involving transience and cultural obligation for younger indigenous people (Ngapartji, Ngapartji), "autocide" among young Tasmanian men (Drive) or even plain old spectacle (Junk Theory), Big hART is in there, sleeves rolled up, asking communities to share their stories. Theatre with dirty fingernails!
But back to This Is Living. With a cast of at least thirty, involving only three principal/ professional actors, the show is the product of two years of consultation in four Tasmanian locations- Latrobe, Wynyard, Glenorchy and the Huon Valley. As with any show that includes such a high ratio of so-called amateurs, slickness can't be the expectation, especially when the production insists on a rotating cast of elderly actors from each of the aforementioned locations. If you are going to involve community, better a pound than a penny! But it is no less affecting for making this choice. The central story I touched on earlier, has Morgan (a fabulous Bruce Myles) and wife Jan (the delectable Anne Grigg), mourning the passing of close friend Ron (the stalwart Lex Marinos). Morgan has recently retired as a photo-journalist and this vocational vacuum forces both he and Jan into confronting their simmering detachment. Wind back a few months to before Ron's passing and the story unfolds with Ron's relationship to both characters as the fulcrum.
Eerily interspersed with the central story are the vignettes provided by the thirteen elderly actors. Their presence is beautifully and touchingly ghost-like. Sometimes they create a haunting tableau, other times they move with a spooky detachment. Their muttered reflections are amplified with delay to further enhance a sense of otherworldliness. The production is all the richer for their contributions. The music and songs are provided by The Dunaways, a four-piece band whose score is always at one with the production.
At various times the depth of staging available at the DEC is opened up to reveal young skateboarders and ravers doing their thang in the background. This short, spasmodic involvement smacked of theatrical tokenism. However I must add quickly the production itself did not suffer as a result, more that I was left with a bad feeling of missed opportunity for them and an underwhelming feeling of … so what! I'm equally sure the teens involvement in the project itself is of immense value to them on other levels.
Whether This Is Living finds a life outside the comfy confines of a festival is doubtful considering the emptiness of the DEC for opening night and the theatrical unsexiness of aging as a topic. This is a pity because, despite some rusty moments on the night, it is a piece both worthwhile and arresting and one that would grow into something better, even greater, given time.
Mark Cutler is a Hobart based writer/performer.
Reviewer: Stephenie Cahalan
If first impressions count, imagine browsing a merchandise table displaying hoodies alongside tea cosies and CWA Anzac biscuits. The lady tending the stall sits knitting, while on the adjacent skate ramp, teenagers practice ollies. Welcome to This is Living.
Morgan (Bruce Myles), his wife Jan (Anne Grigg) and life-long best friend Ron (Lex Marinos), of retiring age are enjoying seemingly straightforward relationships until the unfolding story exposes an crisis, prompting enormous change and, ultimately, a redefinition of their lives. We are drawn into a study of human frailty, mistakes, consequences and how people approach their own dilemmas. It is also bold work combining the talented professional actors with fledgling performers, young and old, from various local communities.
Some judicious editing could tighten the dialogue, though Jan's poetic walks down memory lane paint her romantic character beautifully, and go some way to explaining how and why her loveless marriage with Morgan has survived fifty years. The contemporary music by four-piece ensemble Dunaways, duets and dances successfully juxtapose moments of nostalgia with the characters' more immediate concerns.
Process was obviously a vital element for Big hART, and it might have been valuable for the director to discuss that post-show. Where did these skater kids come from? How did the seniors arrive at dancing around the stage and manage handling the spot-lights? I wished for more interface with the kids earlier in the show. Their role in the story is somewhat abstract, and my interpretation is that they are there to remind us that 'when you are young, you just live to enjoy and not have to worry about consequences'. Was this the intention? Directors cannot be expected to walk us through every thought, but without more communication with the audience, the inclusion of the seniors and skaters in the show runs the risk of appearing tokenistic.
The script has some very touching observations, such as the manner in which Morgan revalues his life's work (as a provincial newspaper photographer), after retirement. What he has despised for so long as ordinary becomes beautiful precisely because of its 'ordinariness'. Also Morgan and Ron's friendship deepens when Jan, away on a trip, no longer occupies their vying affections: a clever means of progressing the men's relationship via the past into the present.
The venue inhibited some of the more subtle touches of the design, such as the newspaper-style shots projected on curtained side walls. But I imagine theatres capable of accommodating a skate ramp are not on every Glenorchy street corner. As a project that goes beyond the artistic ego of the producers and cast, This Is Living is a delight. And who could beat the final scene for making an audience feel like they have just witnessed something special?
Stephenie Cahalan is a Hobart-based editor and writer.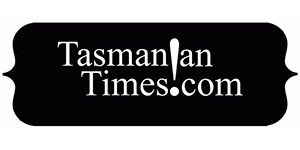 Author Credits: [show_post_categories parent="no" parentcategory="writers" show = "category" hyperlink="yes"]