Barry Prismall 23/02/2009 12:24:00 PM
THE Greens have flagged demands for tougher pulp mill environmental guidelines, more forest protection and ministries with freedom to dissent if there is a hung Parliament in March next year.
In an exclusive interview, Greens leader Nick McKim has also detailed how the Greens would guarantee to pass the Budget each year. They would only vote to bring down the Government if there was a major breach of the minority government agreement, proven corruption or official misconduct. Mr McKim would not rule out an accord or coalition with a major party and while he said he did not covet the Deputy Premier role, the Greens would accept Cabinet posts as long as Green ministers could still oppose government policy in Parliament. The Greens' bargaining tools also include tax cuts for small business, more funds for housing and the homeless and a new integrity commission to scrutinise government. Mr McKim has signalled a pragmatic shift in the Greens' approach to minority government, conceding that they may have to compromise on their agenda, and pledging not to shut down the forestry or mining industries. "In Western Australia the Nationals have taken Ministries (in the Liberal Government) and there are certain aspects which have been agreed to in terms of the National ministers not being bound by Cabinet solidarity," Mr McKim said. "In other words they can go into Cabinet, make their arguments, vote the way they wish to, and if they lose they can come out and vote against the policy on the floor of the House. "It moves decision making out from behind closed doors and puts it on the floor of the Parliament. "We understand that in a power-sharing situation all parties have to compromise, and I accept that we would not be able to deliver on all the policies the Greens hold," he said. "I challenge both Premier David Bartlett and Opposition Leader Will Hodgman to indicate their willingness to negotiate with the Greens in the event of a power sharing arrangement." Read more here
What the Greens say …

GREENS PLEDGE ON BUDGET STABILITY
But Will Labor and Liberals Act as Responsibly?
Nick McKim MP
Greens Leader
Monday, 23 February 2009
www.tas.greens.org.au
The Tasmanian Greens MPs today signed a pledge to the Tasmanian people, committing not to vote to block Budget Bills in a power sharing Parliament after the next State election, and challenged Liberal and Labor MPs to make the same commitment.
Greens Leader Nick McKim MP said that the Greens' pledge to guarantee not to vote against Budget Bills is based on an acknowledgement of the community's desire for stable government, and a commitment to act responsibly in the event that Tasmanian voters elect a power-sharing Parliament.
"We understand the need for stability. We will act responsibly in a power-sharing Parliament, and we will not vote against the State Budget. That is our commitment to the Tasmanian people," Mr McKim said.
"This means that Tasmanians can have confidence in Budget stability if they choose not to elect a majority government at the next election."
"We Greens are committed to acting responsibly and constructively in whatever Parliament the Tasmanian people elect. It's a real shame that so far we have not heard the same pledge from either Mr Bartlett or Mr Hodgman."
Mr McKim said that the notion that majority government guarantees good outcomes for Tasmania has been comprehensively disproven since the last election.
"Since Labor was elected in 2006 to govern in majority we have seen the most unstable period of government in Tasmania's recent history. Absolute power in Labor's hands has delivered absolutely shocking outcomes for Tasmania."
"A power-sharing Parliament saved the Hydro from being privatised, and began the debt-reduction strategy which today sees Tasmania general government net debt free. The Greens believe that a power sharing arrangement in the future would deliver similar benefits for Tasmania."
"The challenge now facing Mr Bartlett and Mr Hodgman is whether they are prepared to act with the same maturity and consideration of the will of the people as are the Greens, particularly since the only people currently in the State Parliament who previously have voted to block Supply are on the Labor benches."
And,
BARTLETT CHALLENGED TO PUBLIC DEBATE ON POWER-SHARING
Nick McKim MP
Greens Leader
Tuesday, 24 February 2009
www.tas.greens.org.au
The Tasmanian Greens today challenged Premier David Bartlett to debate the issue of power-sharing responsibly, rather than indulge in immature rants which refuse to address a very serious issue for Tasmania.
Greens Leader Nick McKim MP described Mr Bartlett's contention that, "Every hung Parliament has resulted in 10 000 job losses" as complete hogwash and challenged Mr Bartlett to a public debate on the issue.
"Mr Bartlett is seeking to divide the Tasmanian community by running a fear campaign designed to maintain Labor's grasp on power," Mr McKim said.
"Tasmania is unfortunately losing jobs right now. Does Mr Bartlett blame the current majority government for that?"
"Tasmanians expect a mature approach from political leaders, not the kind of infantile tantrums that we saw from Mr Bartlett yesterday."
"A power sharing Parliament saved the Hydro, and a power sharing Parliament began Tasmania's debt reduction strategy. Mr Bartlett should acknowledge those positive outcomes and debate the whole issue of power-sharing more maturely."
"I will debate Mr Bartlett on this issue any time if he has the courage to attend," Mr McKim said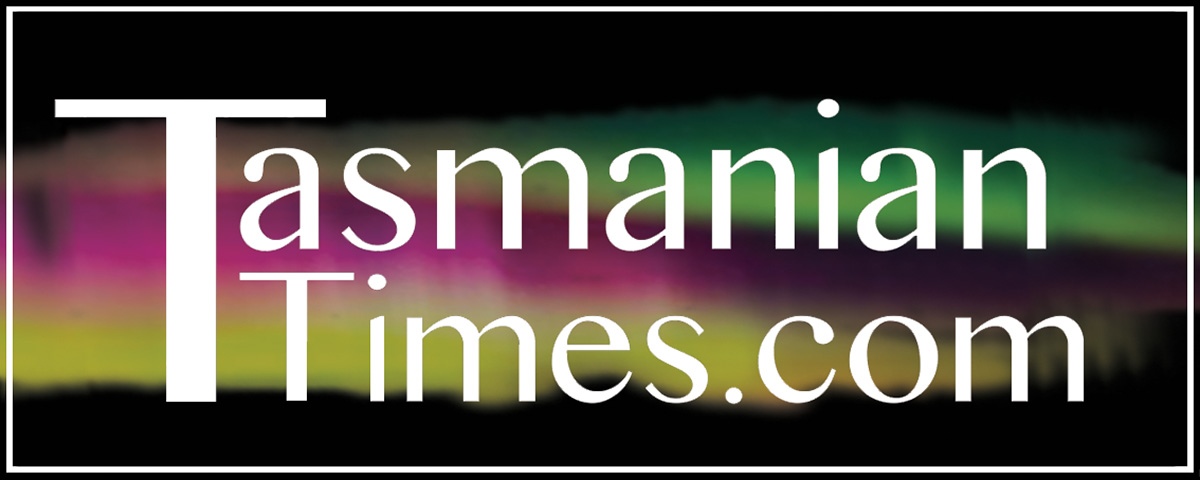 Author Credits: [show_post_categories parent="no" parentcategory="writers" show = "category" hyperlink="yes"]