Rodney Croome
It is an all-too-Tasmanian habit to believe we can transcend our history. The very name "Tasmania" was meant to wipe away the stain associated with "Van Dieman's Land". In the same way 150 years later by calling ourselves "the New Tasmania" we hoped to be released from any association with the prejudices and close-mindedness of the old one. Never looking back is a hard habit to break, having, as it does, its origins in the desperate hopes of our emancipated convict forebears to have their crimes forgotten and their reputations rehabilitated. But break the habit we must, if we are to grasp that for better or ill our history makes us who we are.
A Haven for Hate
"This is not about elections, parties or even policies, it's about people and the disastrous impact official prejudice has on their everyday lives".
– Martine Delaney, anti-hate speech campaigner, 24.1.09
On Friday 23rd the Anti-Discrimination Tribunal ruled that declaring same-sex marriage to be socially destructive is not a violation of the state's incitement-to-hatred law.
The decision was made in a case lodged almost three years ago by Tasmanian human rights activist, Martine Delaney, against a Liberal Party pamphlet distributed in the lead up to the 2006 state election.
In a closely-argued 13 page decision, Tribunal chairperson, Helen Wood, conceded that the statement would incite ill-will among those pre-disposed to it, but also points out that this is not what the law deals with. The legal test is whether an ordinary reasonable person would feel hate as a result of the Liberal's statement.
"While the pamphlet may harness or draw out a dislike for homosexuals in some quarters of our society, they would be people prone to such feelings. The Tribunal does not consider that that would be the response of an ordinary member of the electorate reading this pamphlet."
While Wood's optimism about ordinary members of the electorate is something I generally like to share, in this case it's taken too far.
In explaining how she assessed the responses of an ordinary person, Wood said she took social and historical context into account. She argues that the Liberals' statement may have been more likely to incite hatred "when there was legislation criminalising sexual practices between homosexuals or…at the beginning of the AIDS epidemic", but suggests that ordinary people are now less prone to ill-feeling thanks to "…the recent history or reform of the law in relation to same sex couples and the extensive changes to legislation supporting same sex couples passed by the Tasmanian Parliament". Wood acknowledges there is discrimination against same-sex couples, but in the absence of more detail the overall impression is that it is ever less serious a problem.
In short, Wood assumes that an improvement in laws indicates an improvement in attitudes, and that attitudes have improved to the point where ordinary people are not pre-disposed to hatred.
Both these assumptions are risky, particularly in the Tasmanian context.
It's a fact of which all Tasmanians can all be proud that within six years of being the last Australian state to decriminalise same-sex relationships in 1997 our island had Australia's first civil union scheme.
Of course such rapid legal change is not possible without a shift in community attitudes. It is now much less acceptable to express the kind of vitriolic hate that so damaged Tasmania's reputation in the 1990s.
But laws leave legacies.
If we compare the results of community surveys from here and interstate we find that gay, lesbian, bisexual and transgender Tasmanians are twice as likely to suffer verbal or physical abuse as their counterparts in other states.
Even more pertinently, the Australia Institute's survey of general community attitudes on issues like gay adoption and the morality of homosexuality in 2005 found that Tasmania remains the most homophobic state in the nation.
This will come as no surprise to the unacceptably large number of same-sex couples who face daily harassment and ostracism, particularly in rural and suburban areas, from people who would consider themselves quite "ordinary".
Progress has occurred, but not nearly as quickly or as thoroughly as many people would like to believe. Laws which Wood believes magnify the negative effect of statements like that the Liberals made still cast a shadow over the lives of gay, lesbian, bisexual and transgender Tasmanians.
Seen this way, the Wood decision is a small example of a broader trend in Tasmanian life; a hope, or in others a complacency, that little of the past remains to contaminate the present.
It is an all-too-Tasmanian habit to believe we can transcend our history. The very name "Tasmania" was meant to wipe away the stain associated with "Van Dieman's Land". In the same way 150 years later by calling ourselves "the New Tasmania" we hoped to be released from any association with the prejudices and close-mindedness of the old one. Never looking back is a hard habit to break, having, as it does, its origins in the desperate hopes of our emancipated convict forebears to have their crimes forgotten and their reputations rehabilitated. But break the habit we must, if we are to grasp that for better or ill our history makes us who we are.
*
Even if the Anti-Discrimination Tribunal's view of ordinary Tasmanians voters is not overly rosy, its view that the Liberals' statement may impact on people pre-disposed to ill-will should be enough to stop the Liberals inflaming gay-hate at the next election.
After all, as a significant political and social institution the Liberal Party has a clear moral responsibility not to target already-vulnerable social minorities, even if it is under no legal responsibility to refrain from inciting hatred.
Sadly, the Liberals don't agree.
Liberal spokespeople have given no indication that the Party will moderate its attacks on sexual minorities during future election campaigns. The Liberal Party has engaged in the tactic at least since Bob Brown first stood for Parliament in the 80s and clearly finds kicking the homosexual can a hard habit to break (in Tasmania, homophobic wedge politics goes back to the anti-transportationists, but more about this stain on our history some other time).
In deference to changing times, the Liberals have at least made an effort to obscure their hate.
Party leader, Will Hodgman, insists on miscasting concerns about hate-speech as an attack on the Liberals right to oppose same-sex marriage. Of course, he's wrong. The Liberals have every right to oppose equality, even if that puts them at the wrong end of history. The issue is the terms with which the Liberals oppose it (although, if they can't think of an argument against same-sex marriage that's more mature and less inane than "it will destroy society", perhaps it is time for them to reconsider their policy position).
Meanwhile, Party President, Sam McQuestin has said the pamphlet at stake was designed "to highlight the Greens' policy. It was not to attack any particular groups". That's not honest either. You can't separate the fundamental human rights of human beings from their dignity as individuals or their place in society. To declare that the right of a citizen to marry his or her same-sex partner will destroy society is to stigmatise that person and his or her relationship as the greatest threat imaginable. Imagine how would you feel if tens of thousands of pamphlets were distributed saying your marriage would destroy society? Add to this the vulnerability that comes from centuries of persecution and you begin to understand how gay, lesbian, bisexual and transgender Tasmanians in loving committed relationships feel about the Liberals' "non-attack". The fact that the Liberals cannot or will not see this human dimension, and insist on portraying the issue as everyday electoral push and shove, shows that they share the classic blindness of the homophobe to the humanity of GLBT people.
So will the Liberals again turn to homophobic hatred at the 2010 state election, or will they break their 40-year tradition of anti-gay electioneering?
On the one hand, polls show the chances of the Greens holding the balance of power is higher than it has been for over a decade.
This, in turn, increases the chances of homophobic electioneering because such electioneering is almost always about keeping the Greens from power, not the Liberals winning power.
The fact that Republican culture warriors in the US have responded to Barack Obama's win by encouraging an even greater hostility to same-sex marriage also suggests an intensification of the Tasmanian Liberals' own little culture war.
On the other hand, the social moderate, Will Hodgman, is now Liberal leader. At the last election he was only the Deputy. Will he stand up to the haters in his Party this time around? I hope he will, but my fear is that like John McCain his integrity will be compromised by the culture warriors in his ranks.
There's also the possibility that Liberal officials are simply sick and tired of being hauled before the Anti-Discrimination Tribunal, even if their case eventually prevails. But this is also a weak hope given that some Liberals, including those behind this campaign, seem to actually enjoy the pointless combativeness of this whole affair.
If, in the last few days before the 2010 election your letterbox and TV screen remain free of gay hate, the Liberal Party will have shown that it has responded to our new, pragmatic age with a new, less ideological conservatism, while Will Hodgman will have passed a small but decisive test of his leadership.
If, however, you are brought face-to-face with the obsessive homophobia of Hodgman's colleagues, you will know that he has failed, and there is still a haven for the monster of hate in Tasmanian conservative politics.
Rodney Croome
www.rodneycroome.id.au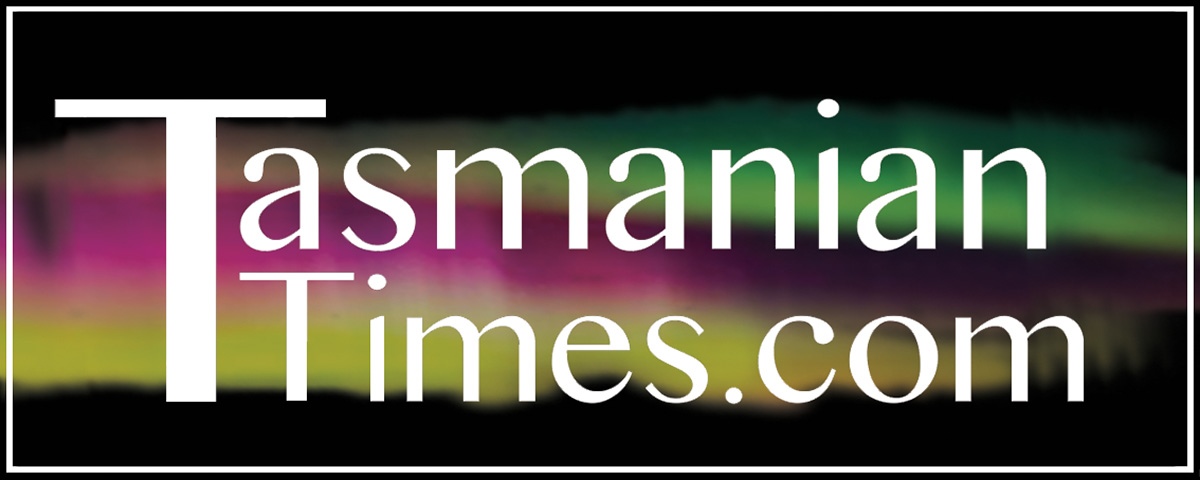 Author Credits: [show_post_categories parent="no" parentcategory="writers" show = "category" hyperlink="yes"]