Christian Garland (chair, Holy Trinity Support Group) & Paul Fenton
Bishop Harrower declined the National Trust (Tas) proposal and instead favoured the Greek Orthodox Church as new owners of Holy Trinity. We predict they would face very serious difficulties on two fronts. Firstly they have to raise around $4 million to restore the building exterior and will need to spend some of that money quickly because of cornerstone cracking which is threatening structural integrity of the bell tower. This is a huge financial commitment for a small congregation, and we understand it has far from majority support of the Greek community in southern Tasmania. The Greek Orthodox Arch Diocese in Sydney also appears to be concerned about where the money will come from.

Save Holy Trinity
02 January 2009
POSSIBLE SALE OF HOLY TRINITY CHURCH, HOBART TO GREEK ORTHODOX CHURCH
We write urgently to update you about the possible sale of Holy Trinity Church, Hobart to the Greek Orthodox Church of Australia. As explained below, however, we expect they will not only struggle to provide funds for its restoration but will alter the interior of the church almost beyond recognition. The possible sale is receiving a lot of media attention.
But firstly some background information on recent events. After advertising for Expressions of Interest, the owners of Holy Trinity, the Anglican Diocese of Tasmania headed by Bishop John Harrower, received submissions to buy Holy Trinity Church in early November 2008. We understand the interested parties included the National Trust of Australia (Tasmania), the Greek Orthodox Church of Australia, the Korean Anglican Church, the Tasmanian Contractors Register and a wealthy Hobart family of benefactors.
National Trust (Tasmania) Proposal
After discussing the various issues confronting Holy Trinity with the National Trust (Tas), the Holy Trinity Support Group strongly endorsed their proposal, as they have legal standing and are the premier and most experienced heritage organisation in Australia. Their major objectives are secular, and are aimed at preserving heritage architecture and contents, and social and cultural history.
Under the proposal, the National Trust (Tas) would lead the campaign to raise the $4 million restoration funds over a 10-15 year period from private benefactors and also from local, state and commonwealth sources. Our group would be responsible for the day to day running of the church, opening it up to a wide range of community uses and also enabling worship services for Christian groups to be held regularly on Sundays (which is the traditional use of a church and has full National Trust approval).
The church is completely safe to use now, and under National Trust (Tas) control and with our energetic and respectful assistance, beneficial community activities would include:
• Educational heritage-tours for school students and other interested parties such as tourists. These tours would focus on the wide range of highly significant heritage features eg the bells, war memorial windows, furnishings, and memorabilia of contributions of former parishioners and ministers dating from early colonial times. The outstanding heritage features of Holy Trinity are documented and beautifully illustrated in the Conservation Management Plan funded by Hobart City Council (visit www.holytrinityhobart.org and click on Conservation Management Plan).
Further, we propose that Holy Trinity becomes part of a Heritage Trail around Hobart which also visits other sites such as the Female Factory, Mt Nelson Signals Station, Commissariat at the Tasmanian Museum, Penitentiary Chapel (the original Trinity Church) and St Johns, New Town.
• Weddings, Funerals, Baptisms and Naming Ceremonies. Either civil services or religious services can be conducted. Great interest in such services has been expressed to us by the general public and also by commercial providers. In the past for example, hundreds of weddings were performed every year at Holy Trinity and it was probably Hobart's most popular venue.
• With its excellent acoustics and comfortable seating, Holy Trinity is an excellent venue for concerts and recitals. Several small orchestras, chamber groups and choirs have expressed to us their keen interest in rehearsing and performing regularly there.
• The strong history of music and acoustics make Holy Trinity highly suitable for music education.
• Some local schools have expressed interest in the church as a venue for large student meetings.
• Worship services will be held in traditional style regularly on Sundays and special occasions.
Because Holy Trinity will need to be restored over a 10-15 year period, the Tasmanian Contractors Register has proposed it become a national educational centre for techniques of restoration, especially relating to sandstone deterioration and mitigation against weathering (wind, rain, airborne salt etc). We would work closely with them to ensure their essential work can be completed in a way that sees the church faithfully restored but allows it to be used during the lengthy external renovation works program.
The Greek Orthodox Church of Australia Proposal
Bishop Harrower declined the National Trust (Tas) proposal and instead favoured the Greek Orthodox Church as new owners of Holy Trinity. We predict they would face very serious difficulties on two fronts. Firstly they have to raise around $4 million to restore the building exterior and will need to spend some of that money quickly because of cornerstone cracking which is threatening structural integrity of the bell tower. This is a huge financial commitment for a small congregation, and we understand it has far from majority support of the Greek community in southern Tasmania. The Greek Orthodox Arch Diocese in Sydney also appears to be concerned about where the money will come from (see attached Mercury article).
Secondly, the mammoth changes they would make to the interior would alter the heritage features almost beyond recognition. They would erect a large screen which blocks the view of the altar, tiled mosaic, moulded angels and lower panel of the World War 1 memorial windows. They are likely to remove memorial plaques on the walls or cover them with icons. Only priests would be allowed inside the sanctuary, so no public access there. The organ would never be played, so would deteriorate. The Blackwood Chapel, commemorating World War 2 soldiers who gave their lives, would probably be dismantled. These are losses of highly significant heritage values and cause great controversy and protest among the people of Hobart.
We anticipate Holy Trinity would become a poisoned chalice to the Greek Orthodox Church as they would fail to comply with the preservation requirements detailed in the Conservation Management Plan (CMP) by neither restoring its sandstone exterior fully nor preserving the internal ambience and moveable objects. Far more sensible and practical to let the National Trust (Tas) take responsibility for restoration and for our support group to do the day to day running and facilitate community activities and Sunday worship services.
We ask you to use whatever influence you can to dissuade the Greek Orthodox Church of Australia from proceeding with the purchase of Holy Trinity (their head office is in Sydney,); local contact is Father Timothy Evangelinidis. We also ask you to use whatever influence you can to urge Anglican Bishop Harrower to negotiate with the National Trust (Tas) to become the new owner of Holy Trinity and comply with the CMP preservation requirements in full.
For your information, we have requested the state government and Hobart City Council to call a meeting of interested parties to discuss the best possible future owner of Holy Trinity. We are also attempting to locate the original title deed for Holy Trinity, written in the late 1840s when Tasmania was still under colonial rule, to determine if any special conditions or provisions were placed on the Church of England owners.
Thank you for your consideration of our request and with best wishes for 2009,
Yours sincerely,
Christian Garland (chair, Holy Trinity Support Group) & Paul Fenton (founder, Holy Trinity Church Charitable Trust)
PO Box 278, North Hobart, TAS 7002
email info@holytrinityhobart.org
www.holytrinityhobart.org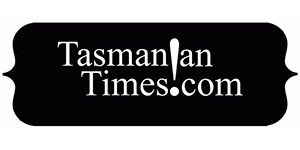 Author Credits: [show_post_categories parent="no" parentcategory="writers" show = "category" hyperlink="yes"]