Jon Sumby
CLIMATE change is happening much faster than the world's best scientists predicted and will wreak havoc unless action is taken on a global scale, a new report warns. The bleak report from WWF – formerly the World Wildlife Fund – also predicts crops failures and the collapse of eco systems on both land and sea.

The report says that the 2007 report from the Intergovernmental Panel on Climate Change (IPCC) – a study of global warming by 4,000 scientists from more than 150 countries which alerted the world to the possible consequences of global warming – is now out of date.
WWF's report, Climate Change: Faster, stronger, sooner, has updated all the scientific data and concluded that global warming is accelerating far beyond the IPCC's forecasts.
As an example it says the first tipping point may have already been reached in the Arctic where sea ice is disappearing up to 30 years ahead of IPCC predictions and may be gone completely within five years – something that hasn't occurred for 1m years. This could result in rapid and abrupt climate change rather than the gradual changes forecast by the IPCC.
The findings include:
* Global sea level rise could more than double from the IPCC's estimate of 0.59m by the end of the century.
* Natural carbon sinks, such as forests and oceans, are losing their ability to absorb CO2 from the atmosphere faster than expected.
* Rising temperatures have already led to a major reduction in food crops resulting in losses of 40m tonnes of grain per year.
* Marine ecosystems in the North and Baltic Sea are being exposed to the warmest temperatures measured since records began.
* The number and intensity of extreme cyclones over the UK and North Sea are projected to increase, leading to increased wind speeds and storm-related losses over Western and Central Europe.
The report has been endorsed by Professor Jean-Pascal van Ypersele, the newly elected Vice Chair of the IPCC, who said: "It is clear that climate change is already having a greater impact than most scientists had anticipated, so it's vital that international mitigation and adaptation responses become swifter and more ambitious."
From: http://www.telegraph.co.uk/earth/earthnews/3353590/Climate-change-accelerating-far-beyond-the-IPCC-forecast,-WWF-says.html
The Discovery of Rapid Climate Change
Only within the past decade have researchers warmed to the possibility of abrupt shifts in Earth's climate. Sometimes, it takes a while to see what one is not prepared to look for.
Spencer Weart PhysicsToday August 2003, page 30
How fast can our planet's climate change? Too slowly for humans to notice, according to the firm belief of most scientists through much of the 20th century. Any shift of weather patterns, even the Dust Bowl droughts that devastated the Great Plains in the 1930s, was seen as a temporary local excursion. To be sure, the entire world climate could change radically: The ice ages proved that. But common sense held that such transformations could only creep in over tens of thousands of years.
In the 1950s, a few scientists found evidence that some of the great climate shifts in the past had taken only a few thousand years. During the 1960s and 1970s, other lines of research made it plausible that the global climate could shift radically within a few hundred years. In the 1980s and 1990s, further studies reduced the scale to the span of a single century. Today, there is evidence that severe change can take less than a decade. A committee of the National Academy of Sciences (NAS) has called this reorientation in the thinking of scientists a veritable "paradigm shift." The new paradigm of abrupt global climate change, the committee reported in 2002, "has been well established by research over the last decade, but this new thinking is little known and scarcely appreciated in the wider community of natural and social scientists and policymakers."1
Full story at:
http://scitation.aip.org/journals/doc/PHTOAD-ft/vol_56/iss_8/30_1.shtml
Large Methane Release Could Cause Abrupt Climate Change As Happened 635 Million Years Ago
ScienceDaily (May 29, 2008) — An abrupt release of methane, a powerful greenhouse gas, about 635 million years ago from ice sheets that then extended to Earth's low latitudes caused a dramatic shift in climate, triggering a series of events that resulted in global warming and effectively ended the last "snowball" ice age, a UC Riverside-led study reports.
The researchers posit that the methane was released gradually at first and then in abundance from clathrates — methane ice that forms and stabilizes beneath ice sheets under specific temperatures and pressures. When the ice sheets became unstable, they collapsed, releasing pressure on the clathrates which began to degas.
"Our findings document an abrupt and catastrophic means of global warming that abruptly led from a very cold, seemingly stable climate state to a very warm also stable climate state with no pause in between," said Martin Kennedy, a professor of geology in the Department of Earth Sciences, who led the research
"This tells us about the mechanism, which exists, but is dormant today, as well as the rate of change," he added. "What we now need to know is the sensitivity of the trigger: how much forcing does it take to move from one stable state to the other, and are we approaching something like that today with current carbon dioxide warming."
Study results appear in the May 29 issue of Nature.
"This is a major concern because it's possible that only a little warming can unleash this trapped methane. Unzippering the methane reservoir could potentially warm the Earth tens of degrees, and the mechanism could be geologically very rapid. Such a violent, zipper-like opening of the clathrates could have triggered a catastrophic climate and biogeochemical reorganization of the ocean and atmosphere around 635 million years ago."
"One way to look at the present human influence on global warming is that we are conducting a global-scale experiment with Earth's climate system," Kennedy said. "We are witnessing an unprecedented rate of warming, with little or no knowledge of what instabilities lurk in the climate system and how they can influence life on Earth. But much the same experiment has already been conducted 635 million years ago, and the outcome is preserved in the geologic record. We see that strong forcing on the climate, not unlike the current carbon dioxide forcing, results in the activation of latent controls in the climate system that, once initiated, change the climate to a wholly different state."
Full story at: http://www.sciencedaily.com/releases/2008/05/080528140255.htm
One rapid change research site to visit is: 'Rapid Climate Change (RAPID) is a £20 million, six-year (2001-2007) programme of the [UK] Natural Environment Research Council. The programme aims to improve our ability to quantify the probability and magnitude of future rapid change in climate.' http://www.noc.soton.ac.uk/rapid/rapid.php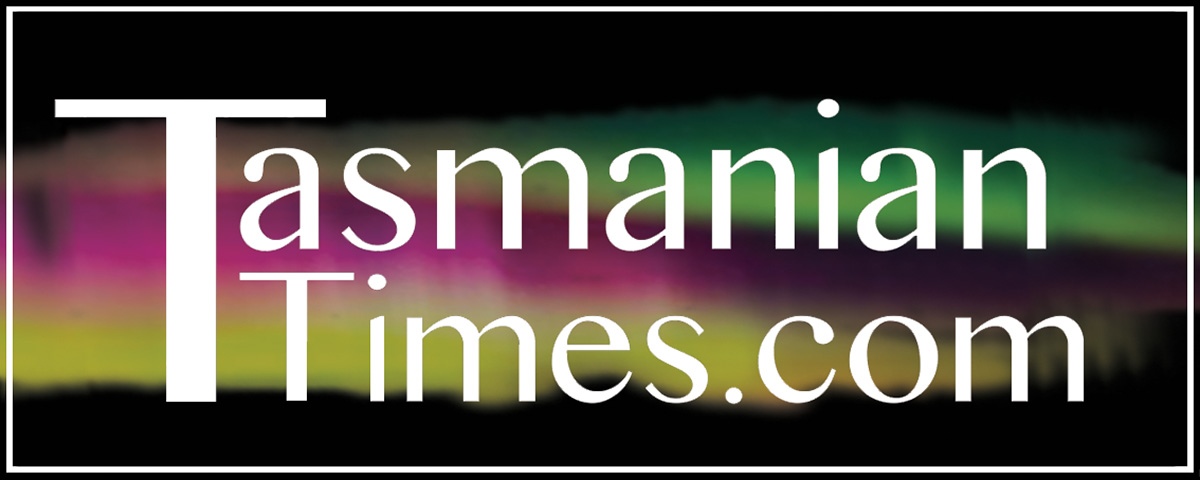 Author Credits: [show_post_categories parent="no" parentcategory="writers" show = "category" hyperlink="yes"]