Lindsay Tuffin
THE last time I was here launching a book I was heckled.

THE last time I was here launching a book I was heckled.
That occasion was the launch of Pete Hay's wonderful book of poetry Silently On the Tide.
It seemed a good idea at the time to launch the book by mounting a spirited defence of carousing as poetic inspiration. I may have taken the theme a tad too excitedly to heart and laden with extensive quotes from Oscar Wild and significant numbers of drunk and now dead journalists I proceeded to forget entirely about dear Mr Hay and Silently on the Tide until prompted some two hours into the discourse – which happened to be on a sweltering summer's day with large numbers of Pete Hay fans fainting in the aisles of this wonderful bookshop.
The prompt came from an elderly lady who appeared on the point of extinction.
Falteringly, breathlessly she cried:
What about the book!
The eminent Twitcher Don "On the Wing" Knowler of Saturday Mercury and Montgomerys and New Sydney hotels fame is a legendary journalist who has filed from Woking to London, to Harare, to Johannesburg, to New York, to Townsville, to Hobart.
He has attended thousands of book launches in that near half-century lauded career.
And, he says, he's never heard a launcheteer heckled before …
I promise you Dear Mr Briggs, there will be no need for that this evening. The spotlight, firmly from here on in, will be on you.
I finished reading your new novel just last Thursday, and immediately wondered whether this intriguing read was mis-titled , as I imagine have others familiar with you and your passions …
Should it not, I pondered, have been called The Secret Life of John Briggs, by Henry Ruddock, rather than The Secret Life of Henry Ruddock by John Briggs.
Because, Mr Briggs, I know how much you love the colour pink.
Particularly when worn by the leader of the Giro. For those not in the know, the Italian equivalent of the Tour de France, the Giro d'Italia, dresses the daily leader in Pink. Le Tour of course uses Yellow.
Now this book launch could go off tangentially into a discussion of a love that rivals Mr Brigg's pink tendencies: into that of cycling. This man is a true cycling fanatic. His 36 year-old legs propel that athletic older body over prodigious distances, always on Tuesdays stopping only for coffee and conversation at Meadowbank Vineyard. Sometimes even Mardi champagne for late breakfast, but please don't tell Mrs Briggs.
One of his treasured ambitions is to complete a leg of Le Tour by bicycle. Mr Briggs I would suggest Bourg-d'Oisans to L'Alpe-d'Huez.
It is after all a doddle of a ride for an athlete like you, a mere 210km with a gentle climb of some 14 kilometres and 21 major bends up to the 2085m/6842 ft peak. There is an average incline rise of 8 to 12 per cent. Some other irrelevant to this launch facts: Fausto Coppi won the first L'Alpe-d'Huez stage in 1952, and the the fastest rider up d'Huez was Marco Pantani in 1997, in a mere 37 minutes 35 seconds.
Briggsy went to France and followed the 2005 Tour, wrote a little about it on www.oldtt.pixelkey.biz then wrote a book about it called Hugo, Armstrong and Me. That book was an informational eulogy to his love of cycling; but above all his love affair with all things French, from French wine to an absolute addiction to 19th century French literature.
Hugo, Armstrong and Me is, like The Secret Life of Henry Ruddock, chocker full of wondrous observations about France.
Within the covers of Henry are also extensive euologies to French writers, from Victor Hugo to Voltaire. And tributes to French cuisine. As a passionate cyclist Briggsy knows the nutritional value of beautiful food like coq au vin and particularly the blood sugar benefits to be gained by a fine Nuits St George.
So, in Henry you will read of fine food, fine wine, fine literature and fine love.
Above all The Secret Life of Henry Ruddock will teach you…
Not a little – about:
Journalism: From the nostalgic sadness of the passing of old-style forensic newspaper-of-record journalism to a rage against its metamorphosis into superficiality and celebrity.
About Tasmania: This book is as much a reflection on Tasmania as it is on Francophile Briggsy's love of France, from a deeply sceptical scalpel into the pomposity of the establishment figures – like Police Commissioners and Editors – to a deep love of landscape and place.
About love: and the endless search for Other.
About human beings and personality: And how little we truly know another person.
About philosophy, political and personal: We are what we believe. What we believe determines how we act and here I quote from the book, specifically the end of chapter 12:
"I am a non-violent man, a pacifist if it comes to that, but there is something about French history and politics which inspires and delights me.
"I found myself, over those formative years, growing to respect the way the people railed against the monarchy and the church and actually did something about it. The bloodletting which followed the first revolution of 1789 was obscene and got out of hand but I began to love a nation which had fought so passionately to be a republic and throw off the shackles of oppression.
"France has never been perfect, far from it, but there is something about the way they take their politics to the streets, always remembering the high price of their freedom and honouring the ideals of Voltaire about not agreeing with what you may say, but defending to the death your right to say it.
"So much for the lofty speeches. I don't want to sound like a pompous candidate at election time but there is so much about France I love, and increasingly, so little I love about my country of birth, including our rush down the American road, and obsession with trivia.
"I want Australia to be a nation which honours and reveres its novelists, poets and painters. I want to walk down a street which is called after a playright like David Williamson or a novelist like Patrick White or Thomas Keneally."
Here, here to all that Briggsy.
The Secret Life of Henry Ruddock will make you laugh; sometimes a deep satisfying belly laugh.
And You will turn the page,
And you might just find yourself …
A speech at Hobart Bookshop to launch Briggsy's new book, Thursday, May 29, 2008.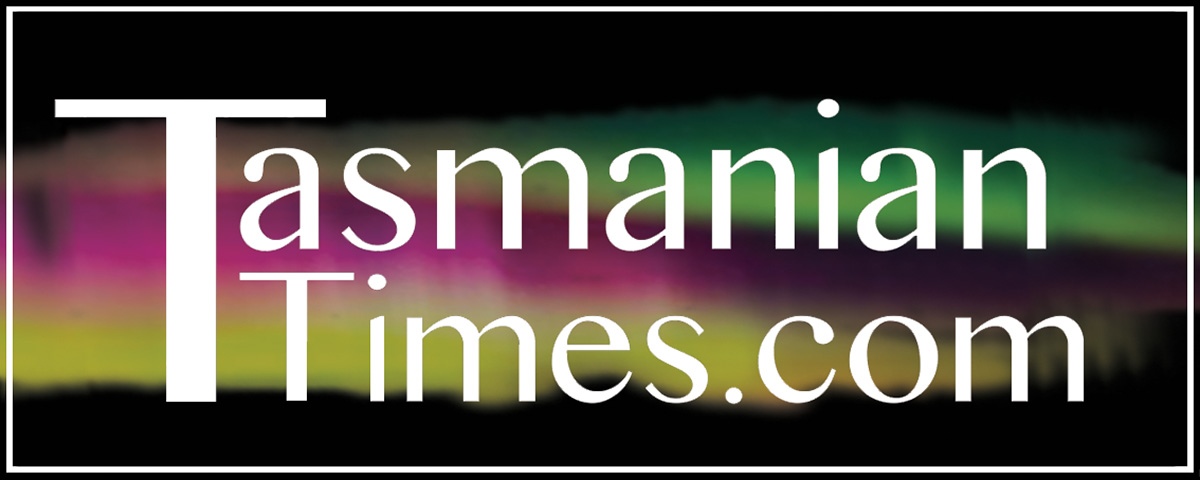 Author Credits: [show_post_categories parent="no" parentcategory="writers" show = "category" hyperlink="yes"]