Kevin Bonham, Peter Tucker
THIS IS the second part of a two-part opinion piece on the 2008 Legislative Council elections for the divisions of Huon and Rosevears, to be held this coming Saturday 3 May. The first part ( A little bit of Harriss and Finch … ) gave some general background information about Legislative Council elections and discussed the track record of the incumbents. This part discusses the candidates, the campaigns and the likely results.

In Huon, sitting member Paul Harriss (notionally independent but frequently considered Liberal-leaning) has been challenged by endorsed Green Mark Rickards, a Huon Valley Councillor. In Rosevears, sitting member Kerry Finch (who describes himself as a "swinging voter") faces independent Colin O'Brien.
The Greens' press release announcing Rickards' candidacy described Harriss as "a pulp-mill supporting incumbent [..] one of the loudest singers in the choir of pulp mill supporters". Given that they endorsed a candidate to oppose Harriss but none to oppose Finch, who has given them little cause for disagreement with his voting pattern on the pulp mill and who is generally seen as socially liberal by Legislative Council standards, they may well have (correctly) concluded that running against Finch would be pointless and divisive.
We do not have the benefit of being "on the ground" in either electorate and hence are not in a position to comment closely on the amount of energy devoted by each candidate, beyond what the few available media reports have indicated.
At the time he announced his candidacy, O'Brien stated he was running against Finch with the aim of giving the voters a choice rather than allowing Finch to be re-elected unopposed. Finch publicly welcomed the opposition, though whether he was privately happy about having to campaign again is anyone's guess. The Examiner profiled Finch (a former 7NT radio announcer) and O'Brien (who has a varied background including accommodation, landscaping, bank and call centre work) this Monday. Comments on issues as opposed to the background of the candidates were limited to a small text-box. The comments showed that Finch regarded the local economy as very strong, while O'Brien expressed concern about the lack of full-time employment. Finch criticised the condition of local roads, while O'Brien suggested that a second bridge be built across the Tamar. Finch suggested the establishment of a new committee to manage the Tamar estuary, while O'Brien preferred more Federal funding to more bureaucracy. Both stressed housing availability as an important issue.
O'Brien does not appear to be an outright opponent of the proposed Gunns pulp mill, having expressed support for it provided it meets all conditions, while also expressing some concerns about the past approval process. Finch, while having opposed the mill on the floor of the Legislative Council, stressed the issue of business uncertainty surrounding the mill in his comments to the Examiner. Another article in the Examiner (Wednesday) reported that O'Brien had been "campaigning strongly" with signs and "getting out on the street" while Finch was "disappointed that parliamentary duties had kept him from campaigning as vigorously as he would have liked".
Concerning Huon, the Mercury has taken little interest thus far. We have seen several signs and some newspaper advertising for Rickards, while Harriss has made some public statements on various issues in the lead-up to the election, including calling for a select committee in the wake of the Steve Kons resignation. We are unsure of the level of campaigning by Harriss in his electorate.
Huon should be the easier of the two electorates for psephologists to predict. In 2002, frequent Greens candidate Liz Smith polled only 14%, but Flora Fox (who is strongly supported by Green voters) polled a further 8%, and some Green-leaning voters may have voted for Labor's Fran Bladel. 2002 and 2006 state election results indicate Huon as being a rather fertile electorate for the Greens, although not so much as nearby Nelson and Wellington. In the 2006 state election the Greens polled 24.3% of booth votes within Huon, a swing against them of 2% from 2002.
Green support in Huon is strongest around the D'Entrecasteux Channel. In the 2006 state election the Greens were the most popular party at the booths of Sandfly, Barnes Bay and Kettering, and almost topped Middleton, all with results in the 35-40% range. Their best result was at Woodbridge (45% in 2006, down from 49% in 2002). However, Green support is generally much weaker in the timber towns of the Huon Valley (below 15% in 2006 at Dover, Geeveston, Port Huon and Surges Bay, and 15.8% at the large Huonville booth) and at Maranoa Heights (12%), which is part of the Kingston-Blackmans Bay "bible belt".
When a Green has been the only opponent to a sitting MLC in recent elections, the Green candidate has typically polled around seven points higher than the Greens polled in the most recent State election. Whether the incumbent is a Labor member or independent, the level of Green strength in the electorate, and the apparent quality of the Green candidate, all appear to make relatively little difference to this pattern.
On this basis, a Green result in the low thirties might be expected, but there are two reasons to be cautious about that prediction. Firstly, Paul Harriss is a formidable opponent, as demonstrated by his extremely easy wins over Flora Fox in 1996 and Labor's Fran Bladel in 2002 (probably equivalent to about 64:36 and 57:43 two-candidate preferred respectively). On the other hand, the Greens have enjoyed a purple patch in recent Federal and local council elections, partly because of opposition to the proposed pulp mill, and may poll higher because of this. On the assumption that these two factors could well cancel each other out, Mark Rickards should poll in the high twenties to mid thirties. Anything below 25% would be a poor result for the Greens and anything above 35% a strong one. We have no doubt that Paul Harriss will be comfortably re-elected.
We also see no reason to doubt that Finch will be comfortably returned. While O'Brien appears to have given the daunting task of taking on a sitting MLC a decent shake, he lacks the profile and incumbency advantages of his opponent, and it is unlikely the voters will see any reason to dispense with Finch after just one term. It is difficult to estimate Finch's likely margin of victory, however. Legislative Council incumbents with comparatively low-profile opponents sometimes score as much as 85% of the vote in two-person contests, but it would be surprising if Finch won that overwhelmingly. His 2002 victory (53:47 on preferences over current West Tamar Councillor Rick Shegog) was far from emphatic. It is more likely Finch will poll in the sixties or maybe seventies. If O'Brien can get it any closer than 60:40 then he will have done extremely well.
If both elections are easy wins for the incumbent then this will continue a recent history of lopsided Legislative Council results; with the exceptions of the defeats of Silvia Smith and Geoff Squibb by Ivan Dean and Norma Jamieson, all the other incumbents to face elections in the current cycle have been returned unopposed or else won easily. Generally, serious contests can only be expected when a seat is vacated or a sitting member clearly past their use-by date. But something that should make one seat a little bit more interesting in future is the current Legislative Council redistribution process.
The Tasmanian Electoral Office's initial proposal for the seat of Wellington (currently held by Labor's Doug Parkinson) involved giving those parts of Moonah currently in Wellington to adjacent Elwick, and adding parts of northern Sandy Bay from adjacent Nelson. However, this proposal (which would have left Lutana as a strange jutting-out piece of the Glenorchy City Council area in a seat that was otherwise all Hobart) was criticised by some respondents. The revised proposal now gives all the remainder of Moonah and Lutana to Elwick, while adding much of South Hobart, Cascades and the Turnip Fields area from Nelson (ending an anomaly in which the boundaries in South Hobart made so little sense that even incumbents frequently letterboxed the wrong areas). (The proposal also renames the electorate "Hobart").
This proposed redistribution (which received no objections and hence will presumably be endorsed) is significant because it makes the greenest Legislative Council seat even greener, by removing working-class Moonah and Lutana where the Greens poll very badly and adding areas where the Greens narrowly won booths in Nelson in 2007. Projections by one of us (KB) suggest that Parkinson's two-candidate preferred result against the Greens (59.5% vs Trish Moran in 2000, 62.6% vs Marette Corby in 2006) would drop by about 4.5 points as a result of the proposed redistribution. This shift shouldn't give Mr Parkinson too many sleepless nights even against a strong Greens candidate, but when Parkinson eventually vacates the seat (whenever that is) the proposed new boundaries could result in a very serious Labor-Green battle for this seat.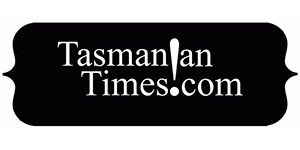 Author Credits: [show_post_categories parent="no" parentcategory="writers" show = "category" hyperlink="yes"]