James Boyce A second open letter to all Tasmanians: Text of full-age Ad, Page 6, Mercury, March 13, 2008
ON BEHALF of all who believe that the Tasmanian people and not the Federal Group should decide who is "considered capable of governing Tasmania" we, a group of ordinary people without affiliation to any political party, also feel obligated to "set the record straight".
In recent days the State Government and the Federal Group have "advanced a number of blatant misrepresentations in an irresponsible and highly offensive manner".
• The contract which gave the Federal Group monopoly ownership of all poker machines in Tasmania until 2023 was indeed negotiated in secret, without any opportunity for community or business input.
• It is now known that the secret negotiations commenced very shortly after the 2002 state election. No mention of a new pokies contract was made during the election campaign.
• When the finalized contract was presented to Parliament the Federal Group made a commitment to a specific development at Coles Bay which Mr Farrell told MPs would generate approximately 180 direct jobs. His evidence to the Public Accounts Committee (PAC) can be viewed on the internet at www.parliament.tas.gov.au/CTEE/old_ctees/FederalHotels
• Mr Farrell informed MPs on 16 July 2003 that if the contract was amended or blocked a considerably smaller project would be developed. This has now occurred anyway, despite the legislation having being passed in full.
• The licence to operate poker machines in clubs and hotels is the most valuable public licence available in Tasmania.
• The Federal Group pays nothing for this licence.
• The financial aspects of the pokies deal have received virtually no Parliamentary scrutiny. The PAC concluded that it was "unable to determine from the submissions whether or not… the renegotiated Deed meets the test of quality."
• The reason for this was because the Government and Company submissions did not provide the necessary information.
• The Secretary of Treasury, Mr Challen, informed the PAC that the Government had sought no modeling on the market value of the licence. Nor had the Government sought data on how the proposed taxation levels compared with other Australian states and territories.
• Mr Challen informed the PAC that the Government had neither achieved nor sought a market price for the licence.
• Gaming analysts at Citigroup, ABN Amro and elsewhere have variously estimated the amount of public revenue foregone as a result of this policy decision at between $100 million and $200 million.
• This money amounts to a direct financial subsidy from Tasmanian Government to the Federal Group and has caused a gross distortion in the tourism and hospitality markets.
• Every industry representative who attacked MPs who were belatedly doing their job of questions about the contract receives funding from the Federal Group.
• None of these peak bodies have ever asked their members what they think of the pokies contract or how it is impacting on their business.
The result of the Government's rigid refusal to allow scrutiny of its pokies contract is not just a poor financial return and distorted private market, but terrible human suffering. Most poker machine profits do not come from occasional recreational users. The Productivity Commission found in 1999 that forty two per cent of profits come from problem gamblers.
Mr Lennon, first as Gaming Minister and now as Premier, has refused to implement a single regulatory or policy change in nearly ten years of Government to reduce poker machine turnover. As the only outside body to review the pokies contract, the National Competition Council, concluded, the 'cap' on machine numbers has been set at "saturation point". On a per capita basis Tasmania has one of the highest concentration of machines in Australia, and indeed the world.
The direct consequence of Government inaction is that a 2005 study found the number of problem gamblers and those at risk of problem gambling in Tasmania increased by over fifty percent between 2000 and 2005 to about 5200 people. The number of Tasmanians with a gambling problem or who have a family member in this situation increased by over 300 per cent since 1996.
The Government and the Federal Group continue to claim that problem gambling can be "managed" by problem gambling services. There is no research evidence for this claim and it is denied by all service providers in Tasmania who have consistently stated that regulatory and policy reform to reduce poker machine turnover is urgently needed and long overdue.
A full Parliamentary inquiry into all aspects of the poker machine contract will not damage the confidence of those who do business, pay their fair share of tax or seek a fairer Tasmania. However it might do something to restore it.
Yours Sincerely,
James Boyce, Dennis Blachford, Shayne Breen, Emma Bingham, John Coleman, Lis DeVries, James Dryburgh, Easton family, Catharine Errey, Stephen and Judy Jeffrey, Greg James, Kate Hansford, Pete Hay, Anne McConnell, Vanessa Newton-Brown, Dieter Nikolai, Jonathon Pyefinch, Peter Ryan, Christine Scott, Robin Stevens, Jenny Scott, Lindsay Tuffin, James Williamson and many other concerned Tasmanians.
If you wish to join us in expressing concerns about the unfair and socially destructive pokies contract, email: justas@iprimus.com.au
Ad: authorized by James Boyce, 27 Rossendell Ave, West Hobart, TAS 7000
Earlier: Insider Republic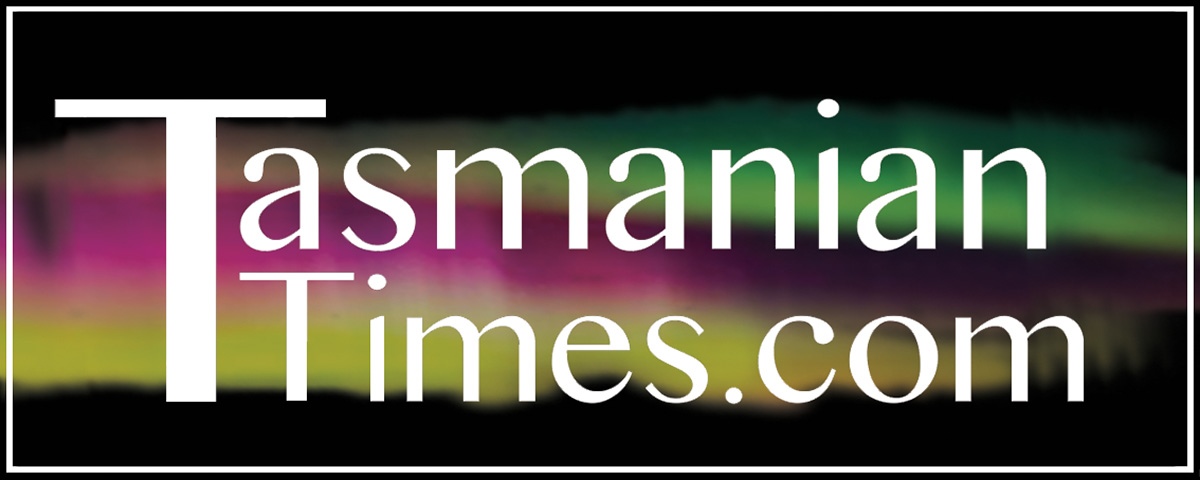 Author Credits: [show_post_categories parent="no" parentcategory="writers" show = "category" hyperlink="yes"]