Peter Tucker, Kevin Bonham … or musings on the 2008 Legislative Council Elections
THIS IS the first entry of a two-part opinion piece on the Legislative Council elections for the divisions of Huon and Rosevears, scheduled for Saturday 3 May this year. This part will give a general background on Legislative Council elections and introduce the sitting members, who are both expected to recontest, while the second part will deal with each election in more detail, and will be published once the candidate list is known.
Tasmania's Legislative Councillors serve six year terms, with elections held on a periodic basis: on the first Saturday in May every year either two or three seats go to the polls (two seats in even years and three in odd).
There are 15 single-member seats and Councillors are elected by a partial preferential variation of the single-transferable vote method. Electors must number the ballot from one to three with further preferences being optional. Each division has about 20,000 enrolled voters, although you will note that the Tasmanian Electoral Commission is currently reviewing the boundaries. Notwithstanding, the 2008 elections for Huon and Rosevears will be held on the old boundaries.
The Tasmanian upper house, unique to legislative chambers throughout Australia, returns a high number of independent members. There are several good reasons for this. Firstly, tradition plays a part. Voters are used to the chamber being independent so, to an extent, Tasmanians have preferred a "keep the bastards honest" approach to their upper house. These are small electorates, by Australian standards (and in the past have been smaller), so a hard working independent can get around the electorate and get to know the voters.
Secondly, there are spending restrictions on the campaigns for each candidate. (No limits for the House of Assembly.) Currently the limit is about $10,000, which doesn't buy much advertising. The parties can't even run a generic media campaign. This spending cap makes it hard for the major parties to get involved, and if they do they are on a level playing field with the independents.
Finally, rotating the elections makes it very hard for the parties to fit Legislative Council elections into their policy management cycle. Executive chamber elections are held every four years, which tends to set the dominant political rhythm. For example, a government may be quite prepared to bring in unpopular measures or expenditure cuts during the first years of its term, in the knowledge that it can "pork barrel" during the election year. Or an opposition might get its leadership battles out of the way in the early years. It would be very hard for parties to manage upper house elections during these inevitable political "down times".
In the Tasmanian Legislative Council incumbency is king: once you get yourself elected if you then lose your seat you only have yourself to blame. A quick scan of results in the modern political era bears this out. Since 1998 there have been 28 Council elections, twenty of them contested by a sitting member; of those 20, sixteen were won by the incumbent.
It is interesting to look at the four elections where a sitting member was toppled. In the south, the Labor left's Lyn Thorp in 1999 and Allison Ritchie in 2001 dispatched independents Steve Wilson and Cathy Edwards respectively. Certainly, this showed that, where Labor already had a strong following, it could buck the odds and get candidates elected to the upper house. Whatever, this marked the high point of the female left's surge in state Labor, with Ms Ritchie and Ms Thorp joining minister Judy Jackson in caucus. It must have been with extreme confidence that they launched House of Assembly veteran Fran Bladel against Paul Harriss in Huon in 2002, only to find that the Ritchie/Thorp success was the exception that proved the rule: Harriss walloped Bladel by almost 2:1 on primaries and was easily re-elected. (It is rumoured that the Labor establishment were privately very pleased that the "Emily's List" was put back in its place.)
The other two sitting member losses both occurred in 2003. Launceston alderman (and subsequently Mayor for one term) Ivan Dean thrashed Silvia Smith in Windemere while north-west aged care champion, Norma Jamieson, narrowly beat the long-serving Geoff Squibb in Mersey. Put both down to high profile community figures overcoming somewhat stale incumbents.
Paul Harriss first won Huon in 1996. The sitting member, Athol Meyer, did not recontest so Huon Valley councillor Harris, along with five others, stumped up for the ballot. Harriss polled a respectable one third of the primaries clearly leading the next candidate, the perennial Flora Fox on 20 percent, and went on to win easily in the cut-up. In 2002, as the incumbent, he all but scored a majority on primaries – an exceptional effort considering he had the Labor party machine to contend with.
Mr Harriss is often associated with the Liberal party, having been a member, and it is sometimes conjectured that he might make the switch at a state election and stand for the Liberals in Franklin. While that is a possibility, it is a considerable risk as he could lose if the Libs continue to only elect one Franklin member (leader, Will Hodgman). There was also some speculation that Mr Harriss might stand for Franklin in the 2007 federal election, but this eventually came to nothing.
Mr Harriss has a reputation for being a very capable member of parliament. The Mercury newspaper recently gave him a B+ score in their 2007 parliamentarian report card, and he is chair of the powerful Joint Standing Committee on Public Works.
A popular northern Tasmanian radio announcer, Kerry Finch won the new seat of Rosevears on the western banks of the Tamar in 2002. Rosevears was created in 1999 when the number of Legislative Council seats was cut from 19 to 15. Mr Finch topped the primaries with 27% – a respectable result given the large field of nine candidates and no recontesting member.
The Mercury is not as enthusiastic about Mr Finch, awarding him a C+ rating, although that is still a higher score than they were prepared to give most Labor government ministers. Kerry Finch may not have the gravitas and policy-punch of Paul Harriss, but he does have considerable local following. He was one of only four Councillors who voted in parliament against approval of the Gunns pulp mill.
The next part of this essay will feature the campaigns and electoral chances for all candidates for Huon and Rosevears, and will be published closer to the election date (3 May 2008) when the candidate list is known.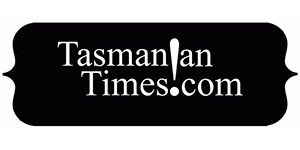 Author Credits: [show_post_categories parent="no" parentcategory="writers" show = "category" hyperlink="yes"]