Frank Strie Timber Workers for Forests … in response to Planning for pulp mill protests
REST-ASSURED that neither Scott McLean from the CFMEU, nor Barry Chipman talk for all timber workers, most timber communities or the entire forest industry. They have a job to do as the continuation of their fortnightly income depends on "being active" on behalf of their employers.
Despite numerous attempts to come to meaningful exchanges or establish some dialogue, Timber Workers For Forests — TWFF the voice for total value adding, concerned about the quality management in our forests — has been ignored and belittled.
The way I see it, this situation is not good.
One could describe this as an industry "living in denial", pretending that they can mask over the truth.
Timber Workers For Forests Inc, www.twff.org.au strongly oppose the Gunns pulp mill. Reasons for this opposition are plenty. It is an oversized, outdated and irresponsible project not operated 'at arms length' from management on public forest land.
The giant monocultures and short rotation tree crops — like a kind of cancer established since large scale clearfelling of forests began — are simply not sustainable.
The big players of the industry may have as many spin-doctors on their payroll, printing stacks of glossy propaganda in various languages, or spend as much money as they like on propaganda DVDs and sponsor free travelling writers of the selected kind … in reality as history tells us eventually and ultimately the dark era will be replaced by truth.
Higher and higher costs for crude oil (now at $US 93.38 / barrel) spiking costs for fertilizers, chemical spray, and the reality of negative climate change with its extremes of floods and drought will eventually teach short term thinkers, industrial 'poker players' the lesson that Tasmania needs to change to a forest industry that works with nature, works together with the local communities, not against.
Like it or not, just as the late Erich Honecker and his communist regime came to a sudden end … the divide lasted just 28 terrible years (1961- 1989, until the Berlin Wall and hundreds of kilometres of minefields, shooting towers and electrified fences that artificially divided Germany were removed.
In the same sense I can imagine (and sincerely hope) that Tasmania's division due to destructive processes can be overcome peacefully just as it was in October 1989 … the rape of Tasmania's forest, water catchments, the unique landscape and industrial conversion of family farms, the damage to our country roads will have to come to an end.
However, the leaders and the voices of Tasmania need to come together to resolve the divide.
That is why, together with my TWFF members, I call on all timber workers and responsible foresters who oppose the unsustainable practices in our forests, in and above our valleys and water catchments, to contact TWFF via our website.
To become a full member of TWFF, you need to be a true timber worker, woodworker, a builder using timber, a forester, retired forester, a sawmiller, a lecturer in forestry or woodwork , or a private forest owner (of the honest kind).
Others too may like to tell us how we can together overcome these dark times in Tasmania.
Our aim is to set examples of good practice, offer responsible alternatives to the destructive forest conversion practices.
As a community voice, Timber Workers For Forest is a Founding Member of "Responsible Forest Management Australia Limited", trading as FSC Australia, the Forest Stewardship Council of Australia.
Personally speaking, as long as Tasmania is so divided over the forestry practices and due to the irresponsible denial, neither Forestry Tasmania nor Gunns can be members of FSC.
Social, environmental and commercial representatives need to equally share the information of responsible forestry practices.
Tasmania is falling further behind other states and countries as long as we have this cold war situation dominating the Tasmanian Forestry industries.
My invitation for dialogue still stands; let's implement responsible changes, that means some people just have to overcome their pride and ego.
Frank Strie,
TWFF President
Ecological Forester, Mobile Sawmiller.
And,
Take the time and look at this PowerPoint presentation, prepared by Swedish Systems Ecologist, Folke Günther free of charge, it explains the science, urgency and potential of carbon sequestration with bio-sequestration:
http://www.feasta-multimedia.org/2007_energy/carbseq-whyandhow.ppt#69
I think it is important for as many people as possible to get the latest understanding about the science, urgency and possibility of carbon sequestration through biosequestration!
Please feel free to share this link with as many people as you think it would help to get into meaningful climate action.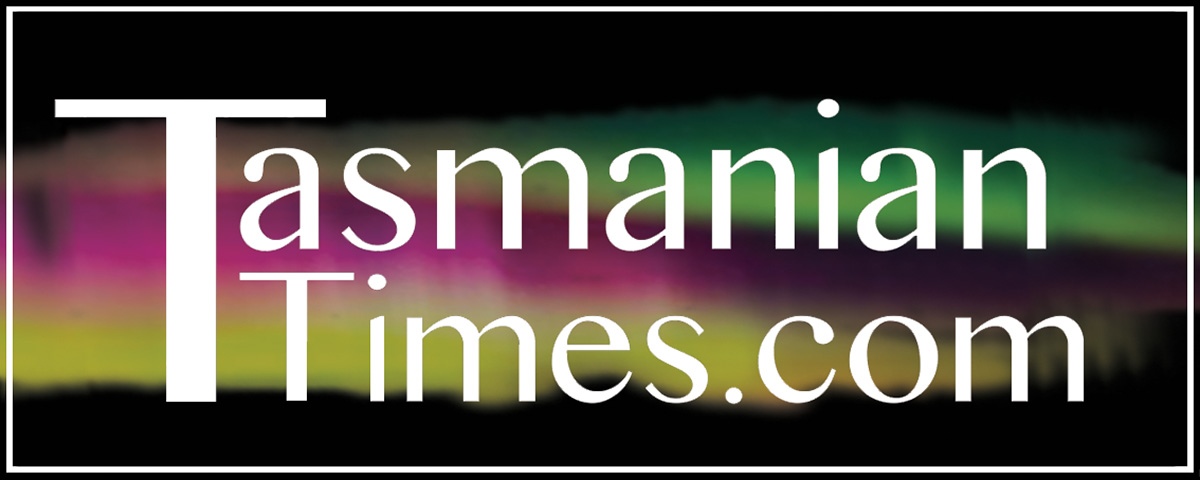 Author Credits: [show_post_categories parent="no" parentcategory="writers" show = "category" hyperlink="yes"]