Daniel Pedersen
Daniel Pedersen recently moved to Tasmania after six years roving and reporting from South East Asia on everything from coups and corruption to Karen rebels. He has put together what he calls an eclectic collection of writings, gathered mostly between 2000 and 2006 in a hurried attempt to sketch out one chapter of a reporter's life and: "just to make sure it happened"! His first instalment is Here. Below is the rest of the catalogue …
December 30, 2000
By: Michael Owen-Brown, Daniel Pedersen, Lachlan Heywood
DIPLOMATIC officials have been refused contact with an Australian husband and wife arrested in Laos a week ago.
Foreign Minister Alexander Downer yesterday officially demanded consular access to Kerry and Kay Danes.
Last night, Mrs Danes's distraught father, Ernie Stewart, said from his home in Randall Street, Birkdale, in the Redland Shire, he did not know if his daughter was alive. "The last contact we had with Kay was on Christmas Day, which is her mother's birthday," he said.
Mr Stewart said the situation was taking its toll on the family and everyone was praying for their safety.
"I pray each and every night, I just walk away by myself. It is like I am there, I can feel the situation with her and I am there with her and giving her strength," he said.
The couple may not even know the charges against them, Mr Stewart said.
Continued Page 4
Diplomats denied access to pair in Laotian jail
From Page 1
The Laos ambassador told Mr Downer he believed the Danes were accused of fraud.
Mr Danes, 42, had been managing director of Securicor Laos, in charge of security at a major sapphire mine. He is on extended leave from the Australian Defence Force.
The couple were arrested on December 23, and two of Mrs Danes' children, Sahra, 11, and Nathan, 7, were flown back to Australia three days later after the Australian embassy intervened. They are staying with their grandparents in Brisbane.
Retired US military official Major Mark Smith, based in south-east Asia since 1965, said it could be a case of Mr Danes doing his job, but being trapped in a web of corruption in the communist country. He said the mine is in north-western Bokeo province, where one of two major heroin refineries is located and where profits from illicit drugs and timber deals are a source of foreign currency. Maj Smith said the Lao Government was "extremely nervous" about foreigners working in the country.
When Mrs Danes, 33, phoned her family a few days after her arrest, she said a prison guard told her Mr Danes had not had food or water for three days.
Mr Downer said: "For Australians to be held in inhumane conditions, to be denied food or water, is completely unacceptable to us, but we have no evidence to support that at all."
Front page lead, January 6, 2001
By: Daniel Pedersen, Karl Malakunas
JAILED Australian couple Kerry and Kay Danes have been left to take the rap for a series of charges laid by the Laotian Government against a sapphire mining company.
The Laos Government claims Kerry Danes was in full control of Gem Mining Laos, although he has said he was only its security chief.
Mine owner Bernie Jeppesen fled Laos for the Thai capital of Bangkok in May. He left Mr Dane to protect stored gems from the mine which has a potential worth of $2 billion.
The Laotian Government alleges Jeppesen signed over control of the company to Mr Danes. It has charged the Danes with hiding information about mineral extraction, taking 13kg of sapphires to smuggle out of the country, causing damage to the environment, excavating for sapphires without feasibility studies, and operating without permission.
The government says the Danes converted currency outside the banking system and breached tax rules.
A Vientiane newspaper said foreign reports of the Danes' detention without evidence had distorted the truth.
In Bangkok last night, Mr Jeppesen said Mr Danes' company, Laos Securicor, had been given authority to protect the mine. "We gave him full rights to safeguard our investment," he said. "The government is clutching for straws."
Mr Jeppesen said GML had always stuck by the law and the Laotian Government was involved in a battle to take over the mine.
Mr Jeppesen said the main accusers against the Danes were two shadowy Australians — former Melbourne journalist "Ted" Doyle and disbarred Melbourne lawyer Gary Shugg. Both had been associates of murdered Melbourne lawyer and conman Max Green.
He said battle for control of the blue sapphire mining empire began when Green secretly pumped $3.8 million in stolen money into GML.
Green was found dead in his Cambodian hotel room in 1998 after embezzling $42 million from clients.
Doyle is wanted for questioning by Victorian police over the murder.
After Green's murder, his business partner Gary Shugg allegedly linked up with Doyle in an attempt to take over GML.
Mr Jeppesen said the pair first tried to gain control through a complex share portfolio battle in 1998. They then wrote a series of letters to the Laotian Government accusing Mr Jeppesen and his wife of theft and tax evasion.
The Jeppesens fled the country leaving Mr Danes' Securicor to guard a valuable store of gems.
The Danes were arrested on December 23.
Mr Jeppesen said he believed Doyle had bribed Laos authorities to pursue the case, which would enhance the Shugg-Doyle team's chances of winning control of the mine.
"My first priority is to free the Danes, they have done nothing wrong, they are totally innocent," he said.
"Then I want Doyle, I'll bring these crooks down."
Kay Danes' father Ernie Stewart said from his home at Birkdale, Brisbane, last night that he "wouldn't doubt" the claims now being made over the arrest of his son-in-law and daughter.
Mr Stewart said the only thing he was totally sure of was that his daughter and son-in-law were innocent.
"If I thought for one second that they were involved in any way I would tell them `you got yourself into this mess, now get yourself out'." Continued Page 2
Shadow land, Page 25
Australian couple takes fall for Laos sapphire plot
Mr Jeppesen had been in Laos for 12 years. A former Danish navyman he has also been a deep sea treasure hunter in the South China Sea.
He claimed that the case against the Danes was just another symptom of a wider crisis in Laos.
Mr Jeppesen also alleged that Doyle was a powerful player in South-East Asian gem circles and he believed that the rogue Australian had placed a price on his head.
Last year, a Melbourne inquest into Green's death was told that Doyle and Shugg had used stolen money to buy and trade military weapons between former Soviet bloc nations and Cambodia.
An Australian Foreign Affairs spokesman said last night that the Laotian Government at this stage had only made allegations against the Danes.
The spokesman said that "unless there has been an amazing new development" formal charges had not been laid against the Australians, now in their third week in a Laotian jail.
The Courier Mail
September 2004.
Daniel Pedersen
Bangkok
FIVE people, including two policemen, were killed in a bombing and separate shooting attacks early yesterday in the violence-plagued south of Thailand, police said.
A mobile phone-triggered device apparently targeted a unit of four police officers during a security inspection to prepare safe passage for teachers on their way to school, Colonel Term Intarasara of the local police said.
Two police died at the scene, and another was critically injured, while the fourth suffered minor injuries.
The bomb exploded about two kilometres from the school in Sungai Padi district of Narathiwat.
"The police were on foot clearing a path before allowing teachers to go through, and the bomb planted on the roadside exploded," Col. Term said.
Two days earlier two marines were killed by villagers in the Narathiwat district who had blamed them for an earlier shooting.
The execution of the two bound and gagged soldiers marked an ominous escalation in Thailand's grinding civil conflict.
On Wednesday, Sub-lieutenant Vinai Nabut and Petty Officer Kamthon Thongeiat, were accused by an angry mob of involvement in a teashop shooting in which two people were killed and four wounded.
They were taken hostage and by midday on Thursday the first photos of their mutilated bodies, still hobbled, were widely available.
State forensic chief Khunying Pornthip Rojanasunan said the bodies displayed evidence of torture.
The villagers alleged the soldiers had opened fire on civilians at the teashop under the legal protection of an emergency decree over the area. The villagers' claims have been met with harried denials among military and government spokesmen.
After the teashop shooting on Tuesday night, women and children encircled the village, saying nothing, but presenting a formidable human barrier to troops.
Their vigil was maintained and the two soldiers rounded up and accused of murder.
The fate of the two marines had hung in the balance as government negotiators and villagers met late into the night.
Eventually, by noon Wednesday, it was announced a deal had been struck and the soldiers would be released. But within 18 hours they were both dead.
Police described the soldiers' deaths as brutal, involving machetes and sticks.
It is alleged young villagers killed the soldiers as Muslim elders took their midday prayers and the government negotiating team ate lunch.
Negotiators were first alerted to the news when called by a journalist reporting the stand-off.
Prime Minister Thaksin Shinawatra has sworn to bring the killers of his soldiers to justice.
"I have instructed officials to do what they should do," the Prime Minister said during a press conference late on Thursday.
"Don't be afraid of anything, otherwise they could die like the two marines. All blame, if any, should come directly to me."
The village in question, Ban Tanyonglimo, is in an area declared by the military as "red".
The military defines areas as green, yellow and red. Red indicates the most danger.
Narathiwat province is Thailand's southern frontier territory bordering Malaysia.
There are 312 red zone villages, 129 green zones considered peaceful and 133 yellow zones, where everyone is considered a suspect.
The National Reconciliation Council set up by Mr Thaksin as a think-tank to lead state policy has been dealt a thankless task in the southern province.
One council member, Ahmedi-Somboon Bualuang, said this week's killings were absolute proof that villagers in the south no longer trusted the Thai Government or Mr Thaksin's rule.
ENDS
Courier Mail, May 15, 2001
By: Daniel Pedersen
BANGKOK: Former Brisbane woman Kay Danes' psychological condition was deteriorating in her Lao prison, her lawyer has said.
Sydney-based lawyer Ted Tzovaras said Mrs Danes also had lost weight since being thrown in jail in the Lao capital of Vientiane on December 23.
"She's said a number of times to both myself and consular staff `You've got to get me out of here, I just can't stand it any more'," Mr Tzovaras said, speaking from Vientiane.
The case against Kay Danes and her husband Kerry, an Australian soldier on extended leave who is also in jail, centres on the transfer of a small fortune to a Lao bank account in Kay Danes' name.
The transfer occurred about the time authorities allege both finished and rough-cut sapphires worth millions of dollars disappeared from the office of a mining company for which Mr Danes provided security.
Mr Tzovaras held talks with Kerry and Kay Danes last Thursday afternoon. She spoke with her children by mobile phone and, for the first time, her husband Kerry also managed a few words with them.
"Kay is now in a worse state than the last time I saw her . . . and that was just last week," Mr Tzovaras said.
"Kay has always been my main concern, Kerry is strong, both physically and psychologically, but Kay is weakening.
"Kay has developed a bad toothache, and the problem is there is no facility for treatment available at the jail and they are not allowed to leave the jail to seek treatment."
The Courier Mail, August 11, 2001
By: Daniel Pedersen
JAILED Australians Kerry and Kay Danes may soon be released from a Lao jail.
They were sentenced on June 28 this year to seven years' jail for theft of sapphires from a mine for which Mr Danes provided security.
They were also fined $260,000 — and ordered to pay the Lao Government $2 million in compensation.
At a meeting in the northern Thai town of Chiang Rai on Thursday night, a senior Lao official said the Government was prepared to release the couple and a release should by no means be viewed as a pardon.
He said the release would only be to smooth bilateral relations between Laos and Australia — a major aid donor to the communist country.
Australia has applied much diplomatic pressure in its bid to secure the Danes release.
The official said it was up to Australia how the release was handled, but it must be made clear that their release, if it eventuated, would not constitute a formal pardon.
Both the fine and the compensation would have to be paid as a prerequisite to their freedom.
The Danes were arrested in the capital, Vientiane, on December 23 last year.
Mr Danes was managing Lao Securicor, a division of Hong Kong-based Jardine Securicor.
Lao authorities allege he and Mrs Danes were responsible for the theft of sapphires from a gem mine in the northern province of Bokeo, in the heart of the Golden Triangle of heroin infamy.
The Danes say they are innocent and their lawyer, Sydney-based Ted Tzovaras, says they were caught in the middle of an international battle for control of the mine.
The officer said Lao and Australian officials talked about the possible release two weeks ago during the Association of Southeast Asian Nations Regional Forum in Hanoi, when Australian Foreign Minister Alexander Downer met his Lao counterpart Somsavad Lengsavad.
The Courier Mail
June 7, 2001
Daniel Pedersen
Bangkok
AUSTRALIAN Holly Deane-Johns, 29, yesterday pleaded guilty in a Thai court to exporting heroin, conspiracy to export heroin and possession of heroin.
Having thrown herself at the mercy of the Thai judicial system at the earliest possible opportunity, she is now in limbo.
It could be years before she is sentenced, because her co-accused, New South Welshman Brian Halliwell, 55, will contest the charges against him.
Because the pair was charged together, Deane-Johns will not be sentenced until Halliwell's case has been decided.
Given the snail's pace at which Thai court proceedings creep, that could take years.
The pair was arrested in August last year in Bangkok.
Fellow Australian and volunteer prisoners advocate Susan Aldous said there were already Australians in the Thai court system who had been fighting drug charges for more than four years.
During a lull in yesterday's court proceedings Deane-Johns urged Halliwell to enter a guilty plea.
Halliwell is charged with possession of more than 100gm of heroin and could face a death sentence if found guilty.
The longer the case drags on the more likely he is to receive such a sentence.
One hope for Deane-Johns is a treaty that is likely to be formalised later this month between Australia and Thailand.
The agreement will allow Australian prisoners to be transferred home after a period of incarceration. The same will go for Thais serving time in Australia.
Once signed, it will probably take another 12 months before the first of the prisoners will be considered for the transfer scheme, at which time a long assessment period would begin.
And it is likely the Thai authorities will demand any prisoner serve at least four to eight years of their sentence in Thailand before using the agreement.
After yesterday's proceedings both prisoners were returned to their respective prisons.
For Deane-Johns it marked the beginning of what promises to be a long and agonising wait.
The Courier Mail
January 26, 2002
By: Daniel Pedersen
A murder spells trouble for a privileged Thai family, writes Daniel Pedersen in Bangkok
THE murder trial of former Thai army officer Duangchalerm Yoobamrung began last week without him.
In fact, since October 29 last year, when police allege Duangchalerm executed an undercover police officer in a bar, apparently because the officer stepped on his toes, a massive hunt has failed to net him.
It only took a couple of hours after the police officer's death for investigators to issue an arrest warrant for the 29-year-old army sub-lieutenant.
But he was in hiding, leaving only a note stating his innocence.
Some sources say he is at home with his father, a senior New Aspiration Party politician. Others claim he has been sighted on the Thai-Burma border with a senior army commander.
But the most likely scenario, it seems, is that he has fled to neighbouring Cambodia.
For the most part Cambodia is a lawless state, and Duangchalerm is thought to be on the small island of Koh Kong, opposite Thailand's Trat province in the far south. Captain Nopporn Wuthironarit, commander of the Trat marine corps, believes Cambodia would be a logical choice for the fugitive because he could get a passport in Phnom Penh to travel anywhere in the world.
The allegation is that late on the night of October 29 in Club Twenty, part of the swanky Chao Phraya Hotel on Ratchcadapisek Rd, Bangkok, Duangchalerm pulled a pistol from his pocket and shot Sergeant Suvichai Rodwimud in the head at point blank range.
Police say they have witnesses willing to testify against Duangchalerm, and those witnesses have been placed under maximum protection.
The reputations of the men of the Yoobamrung family precede them.
Their father, Chalerm, is a senior member of the ruling coalition and a police captain himself.
In fact, until about a week after the incident, he was New Aspiration's deputy leader, second-in-command only to Deputy Prime Minister General Chavalit Yongchaidyudh.
Chalerm has three sons, upon whom he dotes, and his boys have the uncanny ability to become involved in a brawl at almost any licensed premise they enter.
His other sons, Wanchalerm and Artharn, both police sub-lieutenants, are accused of trying to help Duangchalerm flee the scene of the alleged crime.
Police officers present at the scene, who had been drinking with Suvichai, claim Wanchalerm pulled a gun on them as his younger brother made good his escape.
Duangchalerm himself has been accused of being responsible for 12 violent incidents in the past two years in which the police have been involved.
He has never been found guilty of anything.
In the dynamic world of Thai politics, Chalerm is considered something of a master when it comes to diversionary tactics.
When police established the calibre of bullet that killed Suvichai, they found Chalerm and his wife Lamnao owned two guns of the same calibre.
These are among their 40 other firearms and 100 personal vehicles.
A subsequent raid on the family compound by scores of police failed to find Duangchalerm or the family's two 6.35mm pistols.
On December 3, Chalerm claimed to have merely misplaced them and said he would undoubtedly find them if he continued his search.
He is yet to produce the pistols.
Chalerm also made conflicting statements almost daily after the murder.
A new lead in the case came on January 12 when a diesel and fertiliser bomb exploded in a casino in the Cambodian border town of Poipet, killing a guard.
It was reported that among those who fled the casino after the blast were members of Duangchalerm's family.
Law enforcement officials were quick to suggest the clan may have been there to farewell Duangchalerm before he disappeared to a third country.
Courier Mail
August 10, 2002
Daniel Pedersen, Steve Sandford
Foreign paedophiles are preying on Cambodia's young people, report Daniel Pedersen and Steve Sandford
PK and Big Jed say they are in the Cambodian capital, Phnom Penh, because they dig the people.
They say, as another tray of 12 tequila shots arrives at the table, that they are sorry they were a part of an American force that seemed hell-bent on destroying the place in their younger years.
And now they are here to make amends, to get to know the people.
But as more drinks are consumed, it is obvious they have travelled to this South-East Asian country on a quest for cheap sex.
The pair of ex-servicemen then begin to talk of the Vietnamese quarter, Svey Pak, on the outskirts of town.
There women sell sex for a few US dollars, 50 cents even.
"Jesus Christ, some of those places have girls that will do anything, young girls I mean, for 10 freaking dollars," says PK, as he tips his head back and wipes the tequila from his chin.
He doesn't realise he'd been ripped off.
Sex is a national business in Cambodia, and the lawlessness of the wrecked country attracts all sorts, in particular paedophiles.
It is often the last stop of the sexual pervert's world tour — where international law enforcement agencies finally track him down.
So it was recently for former rock star Gary Glitter, who came to the attention of immigration authorities when discovered living in Phnom Penh. Glitter has been tried and convicted in the United Kingdom on child pornography charges.
He had moved on, and he was found, much to his displeasure.
Word has it he is now in Cuba – maybe?
The case seems to have marked the beginning of something.
In the past four weeks a spate of arrests has tallied five cases involving foreigners and alleged sexual abuse of minors.
But there had been indications that things were set for change.
Rudolph Knuckel, a Swiss businessman, was indicted on January 28, 2000, for alleged sex acts with multiple minors.
He also happened to own a travel and tour agency.
He was the first foreigner incarcerated since anyone began to take notice of Cambodia's child prostitution problem.
His arrest made headlines worldwide.
Briton John Keeler was jailed for three years in 2000, for making pornographic videos of two girls, aged 10 and 11.
He flew into a rage when found guilty and fined $US5000.
An Italian was arrested this week, and the Government has just announced charges pending against a Briton.
This month another Italian, Alain Filipo Berruti, was jailed for sex acts with three young boys on the banks of the Tonle Sap, the river that hugs the uptown sector of the capital.
And now two Australians, teachers no less, have been arrested — Bart Lauwaert, 36, and Rex Clint Betteridge, 35 — and charged with debauchery.
The charges are yet to be heard by a court.
The United Nations says, with its usual clarity, that because of the illicit nature of the trade, it is difficult to say how many children are involved in the sex industry. However, the UN is prepared to quote private organisations as estimating that 30 to 35 per cent of all sex workers in Thailand, Cambodia, Vietnam, Burma and Laos are aged between 12 and 17-years-old.
The age of consent in Cambodia is 15.
Last year UNICEF executive director Carol Bellamy said: "Each year, millions of children — boys as well as girls — are bought and sold like fresh produce, commodities in a global sex industry steeped in greed and unspeakable cruelty." UNICEF estimates that every year, one million youths aged less than 18 are forced into the sex trade.
A UNICEF delegate to a conference in Yokohama in December last year, Louis-Deorges Arsenault, said child prostitution networks were able to act with "impunity" in Cambodia.
"Traffickers can abduct children easily and with impunity from the villages and take them to Phnom Penh or Thailand, by threatening or killing any police who dare to try to stop them," Mr Arsenault said.
Cambodian Women's Crisis Centre director Chantol Oueng says the laws have to be drastically changed because foreigners are coming, committing offences, and then being allowed to leave unprosecuted.
Her organisation spearheaded the investigation that led to the raid on Knuckel's home and his eventual arrest.
Knuckel's case investigators have since said he has arranged house arrest, citing a heart condition, and has been seen frequenting bars where certain services can be arranged.
Siem Reap, until recently, has been a hotbed of child sex abuse.
Yet now, after the burial of the Khmer Rouge and renewed interest in the Angkor Wat, the ancient stone temple system considered a wonder of the modern world, international flights are more regular.
Things are beginning to change — the flights deliver foreigners with Western attitudes and little tolerance for human rights abuses.
That is positive.
Yet tonight, along the banks of the Tonle Sap, and in the shadows of the lights of uptown Phnom Penh, the shoe shine boys will gather in the capital at dusk.
There they will spend the night, possibly entertaining a foreigner who has come with a pocketful of US dollars.
The Courier Mail
December 27, 2002
Daniel Pedersen
Hua Hin, Thailand
THE great lumbering creatures stumble about on the saturated field as their opposing mounts attempt to deliver the ball to their respective goals.
Welcome to international elephant polo — destined never to be a gripping spectator sport.
The cream of the world's players recently descended upon Thailand's resort town of Hua Hin, 200km south of Bangkok, to do battle. But it was the height of the wet season and play was marred by intermittent torrential downpours.
However, the show must go on.
And what a show it was.
Sponsors' tents flank the oval, their brand names emblazoned on huge banners around the playing field. There are big names, including Chivas Regal, Carlsberg and American Express. Western food abounds in these tents; the display cabinets resemble those that adorn trendy cafes.
Well-to-do groups gather around tables, sipping cappuccinos and cocktails, consuming ham and cheese croissants and vol au vents — it could be any polo match in the world.
But it is not.
One of the first games of the day ends and another is supposed to start immediately, but the tuskers are hot, they need a break.
At the edge of the playing field there are large barrels filled with water, the elephants suck the water into their trunks then spray their sides with powerful jets while flapping their ears to help cool themselves.
As this ritual is performed the beasts' handlers, or mahouts, slash long grass with scythes so their charges can enjoy a snack between matches.
After some respite, it's time for the next match — Chivas Regal (Germany) versus American Express (Nepal).
Germany scores first, but after just 36 seconds, scores are level at one apiece.
Nepal shoots again but misses.
Half the crowd groans, the rest cheer.
The commentator is animated: "That's a bad miss, a bad miss, when you're playing at this level of the game you simply can't afford misses like that."
Then Germany makes a break, something that will mark this tournament.
Five minutes and 14 seconds into the first chukka the score is 4-1.
The scores remain unchanged at half-time. The talk among the crowd broaches many topics: "What a quality game this is; what a weird a concept this is; what this can do for tourism here; who wants another beer?"
It is time for the second chukka to begin, the all-important chukka, the one that makes champions, well . . . champions.
Germany, in an ominous display of shooting, runs away with the game to win 9-1.
The idea that polo could be played atop elephants was conceived in India, when Peter Prentice of Perth and Briton James McCann decided it could work.
The first game was contested in 1982.
McCann, considered the father of the sport, wanders off the field with a bloody mary in each hand.
He watches the next game between Thailand A and another German team.
He watches with intensity — this is his game, his concept.
I want to shout at him: "What the hell were you thinking, you fool?"
Just behind McCann stands a display from Thailand's National Elephant Institute, an organisation formed to help raise awareness of tuskers in the kingdom.
One of the volunteers manning the display and disseminating information about the group's work is Martin Cummings, from London. What does he think of the event? "Yeah, well I don't really agree with using elephants in this way, but this is not a perfect world. In an ideal world all of the elephants would be in the jungle . . ."
The Courier Mail
October 9, 2004
Daniel Pedersen
Chaiyaphum, Thailand
I want to kill people . . . they have taken my freedom and I cannot defend myself' Hans-Otto Schieman, Chaiyaphum Provincial Jail, October 8, 2004.
GERMAN national Schiemann Hans-Otto is set to become a mass murderer.
He is suspected of deliberately infecting more than 450 young women in Thailand's Chaiyaphum province with the HIV virus that causes AIDS.
Yet the true number may be much greater.
The naval veteran admits having indulged in sex tours in provinces throughout the country.
Hans-Otto is being held at the provincial jail in the heart of the town of Chaiyaphum, the capital of a province with a population of one million people.
His is a crazed mission of retribution. He believes a Thai woman infected him with HIV and his revenge is to pass it on to as many people as possible.
At an interview inside the jail, Hans-Otto said: "In Chaiyaphum, I want to kill people . . . they have taken my freedom and I cannot defend myself."
Finding victims was not difficult.
He would approach groups of young people after school and offer them the equivalent of their parents' monthly wages to have unprotected sex.
They usually agreed.
Money was no problem either.
Hans-Otto had been in Thailand for nine years, living off his disability pension, the result of losing a leg while serving in the German navy. Each month about $6600 dropped into his account.
That assured a life of plenty in a developing country.
A health care official in Chaiyaphum said this week the number of people infected by Hans-Otto was somewhere in the vicinity of 400 to 500.
She said once the story came out, panic ensued.
Desperate families, suddenly terrified of what might have happened, took off to neighbouring provinces for tests. The Public Health Ministry issued a request that young women in Chaiyaphum take blood tests.
Two days later, 66 girls had tested positive in a 24-hour period. Despite the scale of suffering he has caused, Hans-Otto is unrepentant.
"They sell their children here," he says.
"The only reason I'm in jail is because I had sex with a policeman's daughter who was nice, and then became nasty, after she became a singer at a nightclub.
"She stole my passport and bank card . . . all of my money."
That woman was the daughter of a very senior police officer and has tested positive for HIV after having unprotected sex with Hans-Otto.
At present, the German is in jail for exceeding his 30-day tourist visa by three years. That was all they could get him on because deliberately infecting people with HIV is not a crime in Thailand. Kampol Nonuch, deputy head of the provincial police station, shakes his head when asked about the case.
"In Thailand there are no laws that make that a crime, I think its very, very bad, but there is nothing we can do," he said.
One of those most hurt by Hans-Otto is his wife Noi, who believes she is HIV-positive and dying.
She bears a horrible scar on her neck and says she survived violent attacks that could easily have taken her head off. He slashed at her with a scythe.
Such episodes began after Hans-Otto discovered they had both tested positive for HIV.
Noi says her husband keeps has a list of girls whom he has infected and the date of intercourse.
She asks for no sympathy, she just wants to let girls know, as a favour to society, the dangers of being involved with this man.
A Western teacher in the province says the shockwaves from Hans-Otto's vendetta have struck deep.
He believes about 40 of his students are stricken.
"This is a good school, very prim and proper," he says.
"They (the students) are obviously promiscuous, but money rules here, and there's no sex education, it's taboo.
But there's . . . a lot of sex; you needn't look hard."
The Courier Mail
March 5, 2005
Daniel Pedersen
Bangkok
THERE are deaths almost daily in the dirt-poor Muslim-dominated south of the country that borders Malaysia.
The Government blames Muslim separatists and terrorists for the conflict gripping the region, as the body count grinds its way towards 1000 in little more than a year.
The one-party Government of Prime Minister Thaksin Shinawatra considers the kingdom's three southernmost provinces, far and away Thailand's poorest, as hotbeds of separatism and has announced his determination to quash any uprising.
This is a spectacular turnaround from July 23, 2002, when Mr Thaksin downplayed any suggestion of ideological conflict in the south, claiming bandits, not separatists, were behind the violence.
This was shortly after two heads were found in a bag in Yala province with a note promising more to come.
On February 17 this year, in the wake of a car bomb explosion that killed five people and injured 40 others, Mr Thaksin declared that not an inch of Thailand would be ceded to separatists even if blood covered the land.
His emotional statement was made hours after an explosives-laden pickup truck was remotely detonated outside a restaurant strip a few minutes after 7pm on a Thursday.
Mr Thaksin has just won another four years in office with the country's largest election victory. But only one of his candidates managed victory in the south. Political commentators have suggested the country is divided as never before.
Bolstered by his landslide, Mr Thaksin has vowed to get tough.
He proposed cutting development funding to 350 villages considered hostile to the Government.
But he backtracked after howls of protest and the proposal has been shelved.
Mr Thaksin's recent dispatch of another 12,000 troops to the south does not inspire confidence among any observers that hostilities will cease soon.
A squad trained in psychological warfare is included in the fresh contingent.
On Tuesday, the US State Department, in its annual human rights report, drew attention to the southern violence.
The report referred to what has become known as the Tak Bai massacre.
On October 25 last year, at least 85 unarmed Muslims died in custody. Seven were shot dead and another 78 died of suffocation after 1300 people were piled in the back of military trucks, face-down with their hands tied behind their backs.
The New York-based Human Rights Watch's Asia division executive director Brad Adams said the Thaksin administration was turning the clock back on human rights.
He cited the case of a human rights lawyer, Somchai Neelaphaijit, who disappeared almost a year ago and is presumed dead.
ENDS
March 5
Sidebar
BANGKOK: Thai Prime Minister Thaksin Shinawatra is expected to be granted unprecedented state executive powers under a new law.
The law, which is expected to get the stamp of approval from King Bhumibol on Wednesday, will enable Mr Thaksin and just one of his ministers to make a cabinet decision.
Such a decision, with Mr Thaksin's overwhelming parliamentary majority, equates to a decision for the nation.
The law suggests the power is to be used only in any special case important to the national interest, emergency situations, or for secrecy.
But the move has been greeted with great apprehension by academics and opposition parties.
The cabinet, which the PM would be obliged to inform after the action had been taken, would be empowered to scupper the decision.
ENDS
The Courier Mail,
March 26, 2005
Daniel Pedersen
Bangkok
THAI police have arrested German national Hans Otto Schiemann who stands accused of deliberately infecting hundreds of young women with the virus that causes AIDS.
It is not the first time he has been taken into custody.
Last October he was deported from Thailand for overstaying his visa when accusations about his medical condition and his behaviour came to light.
He was blacklisted from Thailand then, but has since returned twice, taking advantage of visa protocols that lack integrity.
Despite pleas from the local medical fraternity, Schiemann, who is HIV-positive, has refused an AIDS test and there is no legal infrastructure to force one upon him. He appeared this week on the streets of the northeastern provincial city of Chaiyaphum, a schooling centre for children from outlying regions.
Locals reacted to Schiemann's return either with silence, trepidation or indifference: No one wants to talk about him.
City police followed up on threats to lock him up. Senior officers last year said they would have liked to try him for murder.
Boonyam Yorapol, the Health Ministry chief of HIV control at Chaiyaphum Hospital, at the time remarked that the one-legged Schiemann was well known for approaching groups of young people after school and offering them money for sex.
He offered 3000 baht ($99) for sex without a condom, half as much for protected sex.
Greg Rayment, an Australian teacher of English at a Chaiyaphum high school, said teachers had stopped offering HIV tests for students after an initial flurry of more than 500 infections were detected.
"There is no sex education in Chaiyaphum, it is taboo," Mr Rayment said.
"They don't want to know about it. Educated people, from teachers to solicitors, are in denial."
Schiemann's common-law wife, Noi, who doctors say has just a few months to live because she is dying of AIDS, checked herself out of hospital at the weekend and is in hiding.
She is afraid her estranged German partner wants the satisfaction of killing her.
Noi carries a scar across her neck, made when a drunken Schiemann bludgeoned her with a sickle.
She insists the German paid police at the time not to make a fuss about her allegations of attempted murder.
She said her husband tried to kill her after she announced she was leaving him.
It was the same night she protested about a teenager being moved in to either replace or join her.
The Courier Mail
April 20, 2005
Daniel Pedersen
Bangkok
THAILAND'S top security officials have asked mobile telephone service providers to demand identification from pre-paid card users in a bid to stop remote detonation of bombs.
Insurgents in the country's three southernmost provinces have been using pre-paid mobile telephones, cards for which are available for as little as 50 baht (64 cents), to detonate explosive devices.
Should the new regulations be introduced, which seems almost certain, Thai citizens will have to provide their 13-digit national identification numbers before buying a card.
Foreigners will have to give their passport number.
There are about 22 million pre-paid cards in circulation at any one time in this country of 62 million people.
Mobile telephone companies have said they are willing to implement the measures.
But they say that cancelling services to those individuals who refuse to show ID for cards already in use may prove a legal stumbling block.
Prime Minister Thaksin Shinawatra said a balance would have to be found between convenience and national security.
The defence heavyweights proposing the measures are looking to close a loophole in security laws that has allowed Muslim insurgents in the deep south to direct a campaign of terror.
Similar to tactics employed in Iraq, the separatists have been setting off a bomb, luring police and military bomb squads to the scene, only to remotely detonate more explosive devices, often causing fatalities and devastating injuries.
But the targets for such bombings have now broadened, and defence officials have undoubtedly been spurred into action by the triple bombing on Sunday, April 3, that killed two people and wounded scores.
The lounge area of Hat Yai International Airport, the main air terminal of the restive south, was targeted with a bomb detonated by mobile telephone.
The airport, a department store and a hotel were targeted.
Critically injured at the airport was four-year-old boy Patcharapol Charoensil, or Hong Te, and his plight captured the hearts of a nation.
Yesterday Hong Te had regained consciousness and taken a few shaky steps before preparing to leave Hat Yai Hospital's intensive care unit.
"He is out of danger," said Deputy Public Health Minister Anuthin Charnveerakul.
"His doctors plan to keep him under close medical observation for another week, after which he will be released from ICU."
One of the first questions Hong Te asked his mother was the whereabouts of his dad.
His father, Nattapol Charoensil, 39, was killed trying to shield his son from the blast.
ENDS
The Courier Mail
April 29, 2005
Daniel Pedersen
Bangkok
THAI security forces are using "blacklists" to identify suspected insurgents in their campaign to crush a stubborn Muslim insurgency in the country's south.
But villagers from the region say people named on the lists are being hunted down and summarily executed by government forces.
Some have fled to neighbouring Malaysia seeking asylum, claiming Thai Government soldiers have targeted their villages in seek-and-destroy raids.
Thousands of innocent civilians have died in the conflict, which the Government says began in January 2004. Many of those killed were gunned down on lonely back roads in the early hours of the morning by assailants never identified.
Army chief General Sonthi Boonyaratglin this week admitted blacklists were being used and questioned the process by which people were named on those lists.
He suggested personal grudges might be involved in some cases.
People on the lists are divided into four categories: suspects with arrest warrants, militant leaders, cell members and militant sympathisers.
General Sonthi's revelations confirmed allegations that blacklists existed, claims that first surfaced in mid-2004, about six months after the situation in the south spiralled out of control.
Drive-by shootings, bombings and even beheadings are now common throughout the territory.
Under a law passed in September last year known as the "emergency decree", security forces have been granted virtual immunity in the face of human rights abuses, much to the dismay of groups such as Amnesty International.
Former prime minister and National Reconciliation Council chairman Anand Panyarachun has criticised the decree as a "licence to kill".
The NRC was formed in a bid to halt the killing and ease tensions between the region's Muslims and Buddhists.
The Government won widespread praise for selecting Mr Anand — a man held in high esteem. But he has since become a vocal critic of the Government and its tactics.
On Thursday, the army conceded a review of the blacklists was necessary, pledging to open the way for Muslim leaders to review the names. Many people on the lists are "ustatz", or religious teachers.
So commonplace has the murder of teachers become in the region that thousands have requested transfers.
Admitting the existence of blacklists will do nothing for the Government's standing in the south, which could hardly be worse.
ENDS
CITY EXTRA LATE
* Thailand's top administrative court last night suspended a by-election scheduled this weekend in what could be a first step towards annulling this month's general election.
The Supreme Administrative Court ordered the Election Commission to cancel its plans to hold a third by-election today in an effort to fill the 500 seats in the lower house of parliament, on the grounds that the court was investigating whether the April 2 snap election had been conducted in an inappropriate manner.
ENDS
The Courier Mail
September 10, 2005
Muslims caught up in the violence of Thailand's south say they are being forced to leave by security forces, reports Daniel Pedersen
MORE than 130 people have fled southern Thailand, claiming security forces are hunting down suspected insurgents under new laws granting government officials virtual impunity in the face of human rights abuses.
The group of Muslim villagers seeking asylum in Malaysia constitutes the first refugees of an escalating armed conflict in the kingdom's south.
Malaysia fears this could be the beginning of an exodus of Muslims from the south.
Thai Prime Minister Thaksin Shinawatra has dismissed the matter as a case of dirty tactics employed by Muslim insurgents.
He claims the appearance of asylum seekers is a ploy to internationalise the conflict.
The Muslim villagers have claimed they fled security forces hunting suspected insurgents.
They were being interviewed by the UN, and if the UN High Commissioner for Refugees rules they have a case for refuge, Malaysia would almost certainly grant them visas.
It was Malaysia, against strong opposition from Thailand, that invited the UNHCR to interview the group.
At this point Malaysia considers them illegal aliens, but the UNHCR has asked they not be repatriated until its investigation is complete.
One thing is sure: The people have left an area of Thailand rife with armed clashes.
Daily images from the conflict are increasingly gruesome; headless corpses fly-blown in the tropical heat, the aftermath of fatal car-bombings, the splintered remains of restaurants and police gathering body parts from streets.
On Wednesday, the feisty elder statesman of Malaysian politics, Mahathir Mohamad, weighed in to the refugee debate, saying: "I think if these people are real refugees then we need to give them asylum." Similar sentiment is emanating from Kuala Lumpur.
The Thai foreign ministry maintains the episode is nothing more than a bid by insurgents to smear Thailand's name for its treatment of its Muslim minority.
The Government is also adamant most of the violence is not related to Muslim insurgents.
In calling on police to clear a backlog and expedite their investigations, Justice Minister Chidchai Vansathidya said last week there had to be division among criminal acts and the insurgency.
"Of all the murders that have happened in the deep south, I think no more than a third are related to the unrest," he said.
That percentage would mean since January last year only about 300 people had been killed as a result of insurgent-related violence, and 600 or more were executed as a result of ruthless criminal vendettas.
In the first week of this month, casualty figures paint a bleak picture. On September 1, 10 people were wounded when two hotels and a market were bombed. The same day, a worker was gunned down in a rubber plantation, a teacher wounded in a drive-by shooting and two rubber-tappers, a husband and wife, were shot dead on their way to work.
On September 2, a spate of 20 bomb blasts killed three and wounded 26 in a 24-hour period, a police officer was also shot dead and a teacher gunned down.
At dawn on September 3, a monk gathering alms escorted by two police officers and a passing cyclist were wounded in a bomb blast. That afternoon another two men were shot dead in separate attacks, one while picking up his daughter from school and another having dinner at home. Also that day, a villager was shot dead in front of his house, and another while tending his cattle.
On the same day, suspected insurgents killed four people. One was shot four times, then doused with petrol, torched and left to die.
He was not the first to die in such a manner.
Another point-blank shooting came the next day.
Later in the week two people were gunned down in separate incidents, a woman was killed and three seriously injured by a car bomb. Then a Thai Muslim villager and a Buddhist truck driver were killed in separate attacks.
Amid the carnage, Thai Muslims detained in Malaysia claim their village leader was executed by government forces.
The Government has denied this, and on Thursday accused Islamic separatist group the Pattani United Liberation Organisation of orchestrating their flight to stir trouble.
ENDS
The Courier Mail
November 12, 2005
Daniel Pedersen
In Bangkok
THAILAND has confronted the spectre of ethnic cleansing this week as civil conflict escalated in its Muslim-dominated southern provinces.
Interior Vice-Minister Kosin Ketthong suggested starting a program of transmigration within the kingdom to stack the south with Buddhists.
It was his first proposal since being put to work to try and quell a revolt that has killed more than 1000 people since January last year.
Mr Kosin floated the idea on Wednesday, suggesting Buddhists from the country's poor northeast could assimilate with the equally-poor Muslim majority in the south to reduce extremism in the region.
By Thursday night the Government had moved to distance itself from Mr Kosin's statements, claiming the proposal had never really been seriously considered.
The Vice-Minister's suggestion came the same day the powerful former deputy prime minister Chavalit Yongchaiyudh proposed rewriting history books.
His suggestion was a reaction to insurgents who claimed a Muslim-dominated south, once known as Pattani Darussalam, had existed for 600 years before Thailand. Disputing this, Mr Chavalit told an audience at Kasetsart University: "Hence we need to revise history for better understanding."
He said Culture Minister Uraiwan Thienthong should commission a panel to revise historical accounts.
The Islamic militant group, the Pattani United Liberation Organisation, which in the past has fought for a separate state in the south, just days ago warned this latest conflict could degenerate into war between religions unless Bangkok granted the south self-government.
The PULO was active in the 1970s, but had splintered and largely disintegrated by the mid-1990s. Some of its remaining leaders live in exile in Europe.
The group has begun issuing statements about the insurgency and there have been persistent allegations it is involved in conflict.
Foreign Minister Kantathi Suphamongkhon was this week quick to dismiss self-rule. "We are not a federal system," he said. "We don't have the concept of autonomy within our constitution."
The night before Mr Kosin floated his idea for a transmigration program, 15-year-old Chakri Songpimai found himself in the most dire of circumstances.
While driving through Narathiwat's Rangae district with his father Chaovalit, 41, the owner of Pornchai Enterprise Company, six gunmen fired on their pickup.
Mr Chaovalit's body was riddled with bullets and he died instantly. Chakri was badly wounded, taking hits to the right leg and left hand, but managed to drive 3km, his dead father alongside, to a roadside security checkpoint.
Mr Chaovalit's death was one among more than a dozen in the south this week, while government infrastructure, already creaking from almost two years of bombings, shootings and arson attacks again took heavy hits.
Two car bombings on Tuesday targeted a provincial education office and the Yala City Hall. The driver of one of the vehicles blown up miraculously escaped. Fourteen vehicles were destroyed in the two attacks and five people wounded.
The bombings came less than 24 hours after militants launched 20 co-ordinated attacks against government targets.
Five people, including two militants, were killed and two injured in ensuing gun battles.
ENDS
The Courier Mail
November 26, 2005
Daniel Pedersen
Bangkok
THE Stock Exchange of Thailand was rocked this week by rumours of a looming coup d'etat against Prime Minister Thaksin Shinawatra's embattled Government.
His administration is under increasing pressure on all fronts.
It is fighting an out-of-control Muslim insurgency in the south, corruption scandals are dogging development of the country's new international airport and a vocal critic is drawing thousands of people to open-air government-bashing sessions.
This week, one of Mr Thaksin's top aides and a deputy transport minister, Phumtham Wechayachai, went public, insisting he could smell a coup brewing.
Thailand has a long history of military coups, but this time observers were sceptical to say the least, some going as far as to suggest the rumours were nothing more than government smokescreens.
But immediately after Mr Phumtham made public his coup claims, the tumble on the stock exchange began, with the market shedding almost 1 per cent in Tuesday afternoon trading.
It is yet to haul back its losses.
For weeks, Mr Thaksin's most vocal critic, Manager Media publishing group proprietor Sondhi Limthongkul, has been drawing as many as 10,000 people each Friday to outdoor anti-Government rallies.
The crowds are growing, and if such gatherings are a barometer of public sentiment, the Government would not want to face an election just now.
Mr Phumtham said he feared someone could throw a bomb into the crowd during one of the rallies, and that could create a crisis beyond anybody's control.
Mr Sondhi's support base is built from his audience, people who read and listen religiously to his scathing attacks against Mr Thaksin.
One of Mr Sondhi's latest allegations was that Mr Thaksin's sister had used a military C-130 transport plane to fly people from Bangkok to the northern capital of Chiang Mai to attend her birthday party.
Since he first began challenging the Government, Mr Sondhi's TV program has been axed and yesterday he faced multiple lawsuits at the hands of Mr Thaksin.
The show had been screened on a government-controlled, publicly-listed television station.
Mr Sondhi's campaign comes against a backdrop of ever-tightening media restrictions, or what the New York-based Committee to Protect Journalists describes as the political and financial interference, legal intimidation and coercion tactics employed by Mr Thaksin.
Mr Sondhi has been unrelenting, even as the lawsuits have piled up.
He is calling his audiences to inner-city Lumpini Park and the people are answering the call in their thousands.
Yesterday, there were 1200 police officers on hand to manage crowds.
Mr Sondhi has drawn the Government's blood by exposing conflicts of interest and corruption scandals.
Web boards and internet chat forums are alive with political discussion.
People are waiting to see what Mr Sondhi does next.
Political observers on Thursday ventured that Mr Phumtham's coup comments aimed to stop people attending Mr Sondhi's rallies, by suggesting things might become violent.
Earlier this week, top military officers moved to subdue Mr Sondhi, drawing criticism.
Supreme Commander General Ruengroj Mahasaranond warned Mr Sondhi to stop invoking the monarchy in his allegations or face the military's wrath.
But Mr Sondhi's website, no longer gagged by Supreme Court order, receives about 120,000 visitors daily, according to a recent survey by Nielsen Media Research.
It showed the readership of Manager Daily, as well as the company's website, almost doubled in August.
ENDS
Courier Mail
January 24, 2006
Daniel Pedersen
Bangkok
ONE police officer has been jailed for three years and a further four were acquitted by a court during the week after being tried for kidnapping a Muslim lawyer who has not been seen for almost two years.
Prosecutors alleged the five men colluded to kidnap Somchai Neelapaijt, an action designed to facilitate state-sanctioned murder.
Mr Somchai's disappearance was one of the catalysts of a Muslim insurgency that has since claimed thousands of lives.
The lawyer has not been seen since March 2004, when witnesses saw five men bundle him into a car.
He is presumed dead.
At the time of his disappearance, Mr Somchai had been representing militants accused of involvement in a January 4, 2004, raid on a military arms depot in which more than 300 automatic weapons were stolen.
Mr Somchai publicly accused police of torturing four of his clients. The clients, all Muslim men, were accused of belonging to regional terror group Jemaah Islamiyah, but were acquitted in June last year.
Since the arms raid, the south has been stricken by a Muslim insurgency.
Police statistics this week showed that since 2004, more Muslims than Buddhists have been killed in the south, where urban attacks on soft targets such as markets have become commonplace.
Most of Thailand's Muslim minority lives in the south, far outnumbering Buddhists in the provinces of Pattani, Yala and Narathiwat.
Buddhists in those provinces make up only about 13 per cent of the population.
The police statistics attributed 3138 deaths to the insurgency — 1750 civilian Muslims and 477 civilian Buddhists, religion not being recorded in every report.
But Buddhists have to this point been painted as the victims of the violence and local media has particularly focused on the deaths of four monks.
Interpreting the police figures, officials suggested ruthless infighting and treachery among Muslims, claiming those killed had been working for the government, either as civil servants or informants.
These previously unreleased figures dwarf what had previously been regarded as official estimates of casualties, compiled by the army, which put the number of deaths related to the hostilities at 1076.
Police have documented the deaths of 406 security personnel and 298 militants.
Despite the security presence sent to protect the general populace, trust in the military and security forces is at a low ebb.
Security reports from Singapore suggested Bangkok was facing a real prospect of a terrorist attack as tensions rise. Rohan Gunaratna, a security analyst at Singapore's Institute of Defence and Strategic Studies , said it was only a matter of time before Bangkok was attacked.
He said Thailand's Government needed to expand its intelligence and work with Malaysia to stop the spread of cross-border terrorism.
"If they don't do that, our assessment is that terrorists will attack Bangkok before the end of the year," he said.
The Courier Mail
February 4, 2006
Daniel Pedersen
Bangkok
THAI Prime Minister Thaksin Shinawatra is fighting for political survival after selling his family's telecommunications company to Singaporean interests.
His decision has caused a nationalistic backlash and strengthened calls for the Government to step down or face defeat at the polls.
Protest organisers expect tens of thousands of demonstrators to choke the streets of Bangkok today to demand Mr Thaksin's resignation.
Until recently he had ridden a wave of popularity.
But when he sold Shin Corporation last month there was outrage.
Shin Corporation controls much of the country's telecommunications infrastructure.
It has just been sold for 73 billion baht ($2.5 billion) to an investment arm of Singapore's Government known as Temasek.
Mr Thaksin has managed to avoid capital gains tax by keeping the matter a family affair and setting up a company in the British Virgin Isles by the name of Ample Rich.
He also recently relaxed regulations for foreign ownership of telecommunications companies, opening it to 49 per cent, matching the stake he sold in Shin Corp.
Upon becoming prime minister, and having been indicted by the Constitutional Court for not having disclosed his true wealth, Mr Thaksin bequeathed his riches to his household servants.
Unfortunately, the servants were not aware of the transaction.
It seems the people who voted Mr Thaksin to power with an overwhelming majority have had enough. Groups from all over the country were assembling in Bangkok last night for today's rally, which will be led by publishing tycoon Sondhi Limthongkul.
Mr Sondhi was once an ardent admirer of Mr Thaksin, but times have changed and since late September he has been leading rallies across the country aimed at discrediting the Prime Minister.
Until now it seemed unlikely he would garner broad support within the greater population, but Mr Thaksin's sale of Shin Corp has forged unlikely alliances among academics, farmers' groups, teachers and Buddhists.
Even Mr Thaksin's own party is preparing for the worst, with a crisis meeting convened on Thursday night.
Some within the party are advocating dissolution of parliament as the only means of maintaining credibility.
The furore rattled Mr Thaksin's cabinet yesterday as Culture Minister Uraiwan Thienthong announced her resignation.
"Under the current circumstances I have wondered whether to quit or to stay," she said.
"And now my final decision is to quit the cabinet in order to preserve political ethics."
Ms Uraiwan is married to Sanoh Thienthong, who leads one of the major factions within Mr Thaksin's Thai Rak Thai party.
The Shin Corp row has exposed nationalistic tendencies in this constitutional monarchy.
Rosana Tositrakul, who is chairman of the Network of 30 Organisations Against Corruption group, said selling Shin Corp to Temasek was inexcusable, and went as far as to suggest a conspiracy on the Singapore Government's behalf.
"We have to condemn Singapore's action as a form of colonialism," he said.
Farmers' leader Bamrung Kayotha said: "I think the time for Thaksin is over and the country has been damaged, and now it is up to him whether he leaves politely, or else."
About two-thirds of Bangkok residents in the Assumption University polls think Mr Thaksin should step down.
On Thursday, the Prime Minister said he would continue in office because Thai Rak Thai had a political mandate from the votes of 19 million people he had won less than a year ago.
"They may have to wait until the next life to see me resign," he said.
"Let the rules prevail as they are constituted."
ENDS
The Courier Mail
February 25, 2006.
PRIME Minister Thaksin Shinawatra, facing a mounting campaign to force him to quit, last night said he would call an early general election, three years before it was due.
"I dissolve Parliament," he told reporters after an audience with King Bhumibol Adulyadej.
"No reshuffle," he added after a senior official had said a cabinet change was "very likely".
Mr Thaksin's announcement came as protesters pledged to take their people-power campaign against Mr Thaksin to another level this weekend.
Organisers say they will bring at least 100,000 people on to the streets of central Bangkok tomorrow and stay there until Mr Thaksin goes.
The flashpoint that made such a gathering possible was Mr Thaksin's tax-free sale of his Shin Corporation to an investment arm of the Singapore Government.
The public outcry over claims that Mr Thaksin had sold the country down the drain drove a group of senators to petition the Constitution Court for his impeachment. Last week he narrowly escaped their first attempt.
Mr Thaksin came to power on a promise to give every village a one-million-baht revolving fund in a bid to reduce poverty.
The plan was that villagers could borrow from the fund, repay it and then other villagers in turn could borrow, in effect giving people a chance to lift themselves from the mire of poverty. But critics say the scheme fell at the first hurdle, and villagers instead bought new mobile phones and motor vehicles with the money and then failed to pay it back.
Many of the new phones were bought from AIS, a division of Shin Corp, until recently owned by Mr Thaksin's family.
English-language daily The Nation has described Mr Thaksin's election promises as vote-buying.
But the residents in poor neighbourhoods and rural areas still support Mr Thaksin despite the failure of his populist policies.
In a bid to hold on, Mr Thaksin is promising debt-relief schemes. He recently starred in a reality television program in which he visited the impoverished rural village of At Samat and handed out money.
Political observers believe Mr Thaksin's only hope of survival is a snap election.
More than 130 universities have called for him to be ousted — unprecedented in a country where educational institutions are traditionally split along ideological lines.
And Mr Thaksin's former mentor, Major-General Chamlong Srimuang, who introduced him to politics in 1996, has vowed to hound him until he steps down.
If General Chamlong succeeds it will not be the first time. He organised the 1992 Black May protests, which ousted military dictator Suchinda Krapayoon.
The military powerbroker said Mr Thaksin's sale of Shin Corp for 73 billion baht (more than $24 million) was the straw that broke the camel's back for him.
The sale went through on January 23, just three days after new foreign ownership rules relating to telecommunications companies came into force. The new rules permit 49 per cent foreign ownership and Mr Thaksin's family sold 49 per cent of Shin Corp.
The Securities and Exchange Commission yesterday said Mr Thaksin's son Phantongtae violated share ownership reporting rules by failing to report indirect holdings in Shin Corp via an offshore company in 2000 and 2002, and also violated a mandatory tender offer rule.
The commission's secretary-general, Theerachai Phuwanartnaranubal, said Mr Thaksin himself and his daughter had not violated any reporting requirements. Mr Theerachai said Mr Phantongtae could face a fine and as long as two years' jail.
Security forces were last night preparing for the weekend rallies, with Defence Minister Thammarak Isarangura saying he feared a repeat of bloody protests of three decades ago that left dozens of students dead and triggered a coup.
ENDS.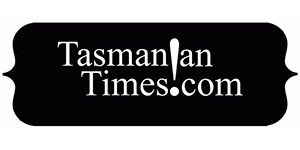 Author Credits: [show_post_categories parent="no" parentcategory="writers" show = "category" hyperlink="yes"]