Margot Giblin Mawson Place, Hobart
The dilemma of what to do next to Mawson Place is in part due to the success of the aesthetic impulse behind the original design.
An evocation of the empty iciness of Antarctica, the beauty of which lies partly in its starkness, has been realized.
Mawson Place sits between Constitution Dock and the lower end of Argyle St. Set on grey concrete it includes wooden benches which, as Alderman Briscoe said at Tuesday night's Council Meeting, brought the wooden pallets of timber yards to mind. They are the only things of colour in the space. Sheets of textured Perspex evoke ice, while cold white light towers of aluminum and steel conjure ship towers and ice bergs. It is a world of white and shades of grey.
In wintry sunshine, with light reflected off wet surfaces and totally empty of people, the image works.
The Waterside Pavilion, faced head on, suggests a simply constructed hut standing alone in frozen surrounds.
The intention now however, clarified in aldermanic debate on Monday night, is to complete the initial Mawson Place project started a decade ago. The aim is to attract humans to use the area for leisure purposes.
This is where things get tricky.
Who goes to sub Antarctic regions, or spaces deliberately evocative of them in their hard edged lack of warmth, to lounge around sipping coffees or licking ice creams?
On summer days when it is warm enough to linger the calculated lack of comfortable seating must curtail the pleasure. In mid summer, if the sun shines, the place's emptiness is a health and safety problem for a public open space. No shade.
With this in mind proposals for completing the project included:
• metal cables/shade cloth with and without (plane) trees/shrubbery
• trees only.
Shade cloth protection won the night and planter boxes with appropriate shrubbery will be added. Alderman Helen Burnet was the only alderman arguing for trees only, planted in the ground. The question of potential vandalism to the planter boxes contents was raised. Alderman Christie felt this could be dealt with if it occurred, possibly with security cameras.
Burnet's argument was not just for an aesthetic preference for dappled light. The difference between the more expensive metal cables/shade cloth option and her preferred trees proposal is $70,000.
In Wednesday's showers all except one person ran to get across the space in minimum time. Tamsin, an honours student in Sculpture and Design at the Art School in nearby Hunter St. was rugged up well enough to stop and give her opinion on Mawson Place to Tasmanian Times.
— I like it because it is sparse. The exhibition space is wonderful in its simplicity. What you see and feel inside it is reflected outside. The pavilion itself resonates with all the pier buildings — though it would be good to move the phone box and rubbish bin away from its southern wall.
My preference would be to leave it all alone. Both shade cloth sails and trees will compromise the original design. The effect has been achieved.
Tamsin was pragmatic in her acceptance of the need, however, for shade in a public open space.
The world south of Tasmania is daunting to many people.
Was it a good idea to try to recreate its atmosphere dock-side in Hobart?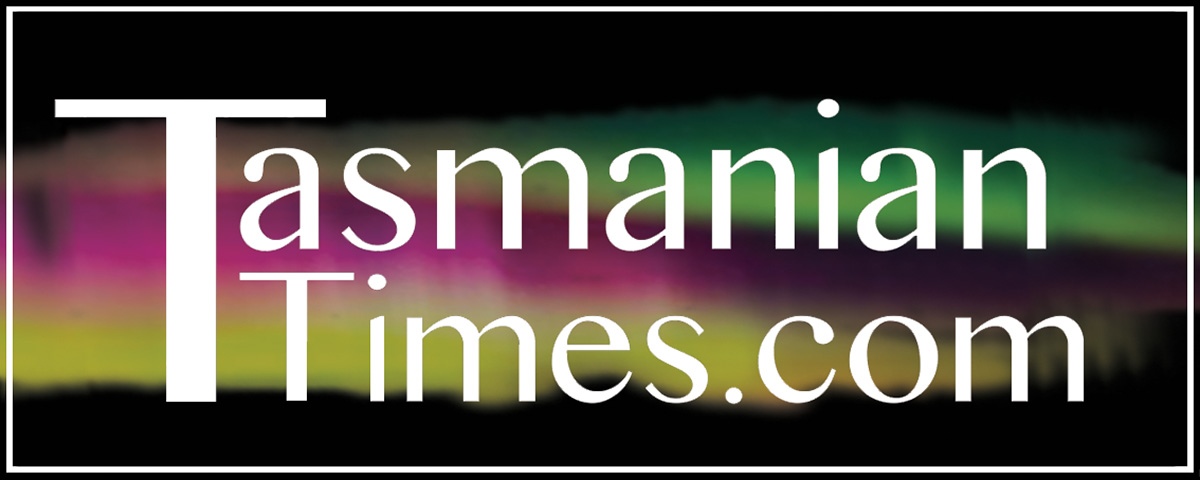 Author Credits: [show_post_categories parent="no" parentcategory="writers" show = "category" hyperlink="yes"]