Margot Giblin
The majority of aldermen now agreed it was time to move forward on this, broadening the second part of the motion to include general public consultation which could incorporate a design competition. Only Ruzicka remained opposed.
Hobart City Council
Open Meeting
Monday 28 May 2007
5pm
Aldermen Present
Chairman Lord Mayor Rob Valentine, Deputy Lord Mayor Eva Ruzicka, Peter Sexton, Ron Christie, Philip Cocker, Helen Burnet, Eric Hayes, Marti Zucco, Lyn Archer
Leave of Absence: Darlene Haigh, John Freeman
FIRST the question of when a workshop is a workshop and not a meeting was settled. No decisions, no outcomes — it's a workshop. Which covers last week's (closed) presentation by the University of Tasmania on the Menzies Centre application.
Declaration of conflict of interest was next. With awareness no doubt heightened by the Federal spotlight on it the Hobart City Council has had its own problems in the recent past with this issue and is taking it super seriously. As a result declarations of pecuniary and perceived conflicts have mushroomed.
One consequence at this meeting was that there wouldn't be a quorum to vote on the motion related to the annual grant to the Hobart Eisteddfod Society. Given that simply donating to the group was regarded as constituting a conflict of interest even the attendance of all aldermen at this meeting may have made no difference. As it was, when the item related to the annual grant came up there was going to be a problem both for the Council, and as Christie pointed out, the Eisteddfod, which has major events planned for July. The item was deferred.
Some Agenda Items
34 Runnymede St Battery Point moves a step closer to having its appeal against Council's decision to refuse application for partial demolition and change of use to visitor accommodation resolved by the signing of a consent memorandum.
Side boundary setbacks in the same suburb's Planning Scheme wont be amended in the light of Council's decision to incorporate the 'District'of Battery Point into a new City of Hobart Planning Scheme.
The erection of the Telstra Tower at Sandown Park, Sandy Bay cannot be stopped by Council despite local residents' vehement opposition to it.
Christie opined that at the public meeting attended by himself, Hayes and Valentine they were lucky not to have seen tar or feathers. He added that he was not convinced by arguments for the safety of the tower, comparing them to those made for there being no proven connection between smoking and lung cancer or alcohol and cirrhosis. Çhristie considered it a shame and disgrace that the tower would be constructed in the proposed location and hoped that it would not be to the detriment of any individual's health.
Briscoe pointed out that had all affected residents been notified initially the process of application need never have commenced. He suggested Council be more pro-active on such matters in the future, going further than covering strict legal requirements in the matter of notification. For now he wondered if the residents' could do a Section 64. This would be an appeal based on a claim that a statutory body had exceeded its powers.
There was some heated confusion over whether there were grounds for this, Ruzicka maintaining she had officer advice to the contrary. The upshot was that the residents are free to take such action and whether there is any basis for it would be decided by the Tribunal.
It was resolved that Council will pay more rigorous attention to applications for similar towers in the future, expanding community consultation whether the proposal relates to Council land, as in this case, or not.
Playground Upgrade: Lower Sandy Bay Foreshore.
Closely juxtaposed to the Lower Sandy Bay Telstra tower on the agenda, and 100 metres away from it on the ground it seemed some aldermanic concern for the potential dangers of the tower was limited to discussion as an agenda item or at a public meeting rather than its possible ramifications in reality.
Burnet's expression of enthusiasm for the playground design, which includes a swing that will take the wheelchair bound, was tempered by her view that in case fears expressed in relation to the tower and health proved to be founded caution should now be taken. She suggested waiting until the requested additional report on the tower's emissions was in before going ahead with placing a playground so close to it.
This was responded to by Briscoe who succeeded, by converting 100 metres to a hectare in making the tower seem far away. He also supposed that at that distance any emissions would be insignificant.
Zucco saw no connection, declaring himself baffled — We're talking about a playground here, then all of a sudden we're talking about hypothetical tower problems 100 metres away. He saw Burnet's concern as throwing scare tactics and spanners at a good proposal and felt that Council might as well worry itself about emissions from the number of mobile phones likely to be in the playground. He objected strongly to other issues being brought in to the playground debate. Now this will become an issue, he warned.
Christie, interestingly, now said that if you were going to talk about danger there was a road much closer than the tower and a river as well.
Valentine felt that it hadn't been ridiculous to bring up the possibility of problems with the tower's proximity but did point out that if there was a problem at Sandown there would be problems throughout the CBD.
Burnet's desire for an amendment to slow things down was lost.
The proposal to upgrade the park went through.
The Sisters of the Good Shepherd will be thanked for their donation of 12.9 hectares of bushland which will be integrated into the Bicentennial Park.
Short Beach Sandy Bay – Proposal to operate Sea Kayak business – 12 month license approved, with conditions.
Annual grants to the Tasmanian Symphony Orchestra, Royal Tasmanian Botanical Gardens, Tasmanian Museum and Art Gallery and Theatre Royal, all went through.
A report will be prepared on exploring the granting of a Council bursary to a disadvantaged mature age person returning to the workforce and a bursary to a humanitarian refugee who is attending the University of Tasmania.
This motion came from the Community Development Committee, which perhaps more than some other committees is able to take the initiative in broadening the scope and depth of Council commitments to those needing help in its electorate, which covers Denison.
The next Hobart Summer Festival will commence on Friday 28 December 07 and finish on Sunday 6 January 08. The Taste, which finishes on January 3 will be totally 'smoke free' from now on.
The debate on an appropriate gift for the Danish princess went to closed meeting once it became clear that reference might be made to an individual artist's work. Christina Henri has offered one of her works, 'Hopes and Dreams' to be the gift. Given that there may be others who have the same view as self declared republican Jeff Briscoe on the sending of anything to the Danish royal family – that it is purely a marketing and publicity opportunity – is there not a question of whether other artists should be given the same opportunity to put forward their work, if indeed one individual's art work is seen as an appropriate gift?
Battery Point Foreshore
The proposals were that a report be prepared on
1. The immediate removal of the fences on the land that is now vested in the HCC on the foreshore of Battery Point (Marine Terrace) and
2. The concept of a design competition for the Battery Point leg of the City it Casino foreshore walkway
In debating this Briscoe referred to a recent meeting he had with the relevant state minister, David Llewellyn, which he found productive. One reason for there having been no positive response from Llewellyn in relation to a foreshore walkway was that no-one had ever put a solid proposal to him.
Briscoe was also confident that a walkway would have the same ease of movement through the planning process as recently built private jetties there have had. There was, he said, only one objection to these which had come from the Battery Point Sullivans Cove Community Association. The objection was apparently not to the jetties but to the public being able to set foot on them.
Briscoe urged the Council to take the next step towards developing a walkway, pointing out that those vocal individuals who opposed it could have their concerns addressed in the planning process.
Ruzicka alone expressed concern in relation to whether all matters in relation to the acquisition of the relevant land were finalized. The General Manager's answer was that there are further actions required before the process is completed. Ruzicka than wondered if there could be financial ramifications for Council if they continued down the proposed course before all actions were settled. Council's lawyer, Mr Heath, gave the opinion that he 'didn't think so' and also pointed out that the proposed report would be coming back to a closed Council meeting.
A motion to defer a decision was lost. It was on the show of hands for this one that it was Archer's turn to help Zucco. He pointed out that he had his hand up at a time which, as Zucco said with a laugh, couldn't be right because it would have meant 'I was voting with you!', ie: with Burnet.
The majority of aldermen now agreed it was time to move forward on this, broadening the second part of the motion to include general public consultation which could incorporate a design competition. Only Ruzicka remained opposed.
Hobart to Clarence City – Cycleway proposal. A report will be prepared canvassing options including consultation with the Clarence City Council and other relevant authorities and exploring possible State and Federal funding options.
Perhaps it will be the expanding web of Hobart's alternative people moving routes that will drive proposals for waterfront paths rather than the desire of those people, including the writer, who just wanted to walk around the foreshore without negotiating fences to low water mark.
The next Open Council meeting is on Tuesday 12 June at 5p.m. upstairs at the Town Hall in Macquarie St.
Agendas are available two days before any open Council or committee meeting both at reception and at www.hobartcity.com and also at the meeting.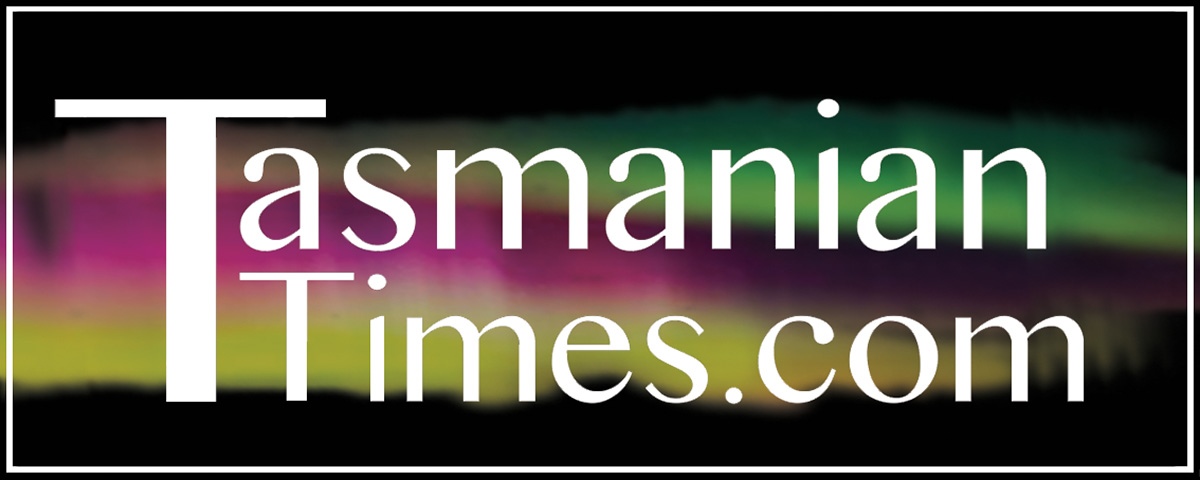 Author Credits: [show_post_categories parent="no" parentcategory="writers" show = "category" hyperlink="yes"]