Lindsay Tuffin … as Lennon Labor tries a makeover
And that truth is that things are not right in Tasmania. This a deeply divided state. We have a government which is highly selective in who it governs for. It is certainly not the people, I believe. The People is simply a term used to describe the convenient doona thrown over the unspeakable acts occurring beneath the covers.
I ALWAYS begin any contribution with this disclaimer to public credibility.
I am no political or moral authority.
I am expert in little more than knowing how to tell the difference between a shiraz and a pinot. I confess, at worst, to being a sometimes faithless, ageing, occasionally drunken, lustful old dilettante. Now that's a definition which could perfectly describe many journalists, a profession now rated lower in the esteem of the public than used car salesman; even, Harry (Quick), politicians.
I would exclude from that description a number of esteemed fellow journos including (current Mercury Chief Reporter) Sue Neales; the person I rate the best investigative journalist of the past couple of decades, (former Sunday Tasmanian senior reporter) Simon Bevilacqua Goodbye Simon Bevilacqua); and The Australian's Matthew Denholm.
But, in relation to reputation I do take great heart from Richard Flanagan's observation that reputation is "the easy mould of conformity and respectability, those soul crushing notions of how we ought live, of who we might be."
Disclaimer to public credibility now declared, I want now to explain why I'm standing here … what I may bring is a capacity to contribute to bearing witness to a truth.
And that truth is that things are not right in Tasmania.
This a deeply divided state.
We have a government which is highly selective in who it governs for. It is certainly not the people, I believe.
The People is simply a term used to describe the convenient doona thrown over the unspeakable acts occurring beneath the covers.
This is despite the protestations — nicely summarized in a derisive comment from regular oldtt.pixelkey.biz contributor Tomas Rignoli. In commenting on the flyer Tomorrow (Sunday): Warwick Raverty, Harry Quick: On Debauching the Public Sphere for this event, Tomas wrote:
Who says there is anything wrong with the public sphere? We now have a plethora of governing agencies, not two but three parties vying for state government, a redundant Legislative Council, multitudes of councils, god knows how many representative groups and political action groups, doctors for stuff other than affordable health, several Tamar action groups, wilderness societies, environment Tasmania, conservation foundation, save ralphs bay, tasmanians for a better future, tasmanian land conservancy, tasmania together, future Tasmania. Tasmanians for this, that and the other. If your have a beef about anything on this island there are now likely to be several groups that you could join and act up in. I do have a significant objection to any kind of "Tasmanians for…" as there is no inidcation that they represent anything except for a minority and the disenfranchised. Maybe this group could be "Tasmanians pissed off because they are not in power"? Otherwise, the implication is that those opposed to whatever the Salamanca set says are somehow 'unTasmanian', a vacuous presumption that is as intellectually bereft as the assumption that any new 'Tasmanians for…" group represents any more than their own self interest.
Mysterious anonymous Tomas' view was further elucidated in subsequent follow-up comments on that string.
Now, as is the case in evolving alternative net media, the agora that is the sometimes vitriolic, even vicious debating chamber on oldtt.pixelkey.biz, there was an alternative view to Tomas:
This comment from Rodney Ross was a fair reflection of an alternative view:
It's a sad reflection on Tasmania that there are so many community groups protesting against what the State Government is trying to force down our throats.
And it is a sad reflection.
And today we are taking part in another event to .launch another group, Tasmanians for Transparency.
And god, we need it.
There is simply too much doubt, too much perception that our political leadership is dismally failing the people it is charged to represent.
There is no better example of this than the shameful passing of the pulp mill assessment bill with but a handful of courageous MPs standing against this brutalization of due process.
I was intrigued at anonymous observer Tomas' reference to self-interest.
He's right there.
It is because of self-interest that we are here today. Enlightened self-interest.
We are standing against a predominant political paradigm which holds that the only interests that truly matter are powerful moneyed sectional interests with easy access to the levers of power. Perfect examples, Federal Hotels and Gunns.
All of this is little advance on the Masters, Overseers and Servants/slaves cargo-cult paradigm which has governed Tasmania from settlement … and delivered the poorest social indicators in the nation.
It is enlightened self-interest as exemplified by a comment on the pulp mill from regular TT writer and systems analyst Mike Bolan:
In a modern economy, the population expects to have stable, predictable and healthy living and work environments that provide numerous opportunities for their own, and their families', futures.
This is partly achieved through inclusive planning systems that protect what we have by forcing new proposals to remain within rational constraints. It is also achieved through clear standards for air, sea, land and water that are properly monitored and enforced.
With this most threatening and massive proposal, our paid representatives have decided not to represent us at all, they have decided instead to throw in with the developer while leaving us twisting in the wind.
They want to use our taxes against us and against our interests and our investments.
Community property and businesses in the Tamar are probably worth well over $12 billion. A drop of just 10% is a loss of $1.2 billion to the community.
How much of this treatment must Tasmanian's take from their paid 'servants'?
John Howard decided that Australians needed no basic rights to protect them from corrupted government. What is his plan for this situation?
Dave Groves, who lives in the Tamar Valley may well ask Mr Howard this very question.
Dave Groves wrote on TT last week:
Despite assurances from the owner of the project that this mill will actually increase property values and improve air quality, glowing reports from all the politicians and vested interests, no one is buying in the "Sacrificial Zone".
What was once my paradise, my home and my future has become my shackle, a bludgeon to the back of my head.
My financial security, my whole way of life has changed forever.
I once aspired to be a self funded retiree, to contribute to our community financially, now hoping that I can walk away from this terrorist attack on my life with only minor cuts and slight bruising.
I have learned much from my time living and working in the Sacrificial Zone, met many amazing friends who concur with my sentiments, doctors, pilots, scientists, agriculturalists, artists, project managers and even old barrow boys like me.
We all chose to live in this remarkable state, this awesome valley.
Now, disenfranchised, ignored and repressed, we survive to provide consolation and support to each other through these difficult and frustrating times. We live in hope, but expect that the evil vortex of greed and irrationality will annihilate the beauty and charm of the Tamar Estuary and take with it to the murky depths many good people, their livelihoods and all that is right and true.
Reader Rick Pilkington, who also lives on the Tamar, wrote the previous week:
The point of my personal testimony is that these little social groups — these meaningful activities — that we daily take for granted, that don't have a voice, that will never be represented to the same degree or have the access that the Gunns Ltd of this world do to the people in the halls of power — these are the daily activities that will be at best put at risk, or at worst lost, due to the broad-scale impact of this proposed pulp mill.
Fishing & boating, swimming in Lake Trevallyn, cycling/walking around the Tamar, tourists, Sunday drivers, those driving to and from town everyday along the East and West Tamar highways, Everyday folk with their everyday persuits. These are some of the daily activities that will almost certainly be impacted and in no way be compensated with a measly $870.
The pulp mill may be the hot-button issue but there are equally hot buttons beside it … none hotter than The Protection of Agricultural Land policy:
Bob Loone, Deputy Warden of Meander Valley Council, wrote last week of his fierce opposition to PAL: The PAL disaster. Bob Loone is a man I first met as a little fella more than four decades ago. He is the least-like "Greenie" so vilified by our current Labor leaders; a conservative Christian older country Tasmanian.
And he writes of his white hot anger at the revolution supported by state and national political leaders:
Farms are to be sacrificed under this PAL Policy; farms that have raised families and underpinned the local economy for generations. The PAL Policy Draft supports the conversion of agricultural farmland to unproductive unsustainable, non-agricultural, secretive, MIS plantation forestry use. The PAL Policy supports the closure of farms by MIS plantation forestry corporations, and the loss of jobs and economic viability farms generate in our communities.
Our fathers went to war to protect and secure our land and our freedom. We have failed them. The Federal Government has betrayed our forefathers and our trust
Farms destroyed, people gone, houses removed or left derelict, community critical mass and economy disappears, resulting in huge permanent losses to our state and nation.
The prolific growth of taxpayer subsidised MIS plantation forestry is a national disaster. There is no policy or event since white settlement in Tasmania that has caused such destruction to our agricultural industry than MIS plantation forestry.
The fourth tasmaniantimes contributor I wish to quote is the anonymous Cheshire who last week revealed the appalling crisis of morale in those charged with oversight of natural resource management in Tasmania, as revealed in the Hewitt Best Employer Study report DPIW in crisis:
IN a state that should pride itself on its natural environment, it might be reasonable to expect appropriate resources, support and leadership to be found within the Government Department responsible for key areas of natural resource management.
But no, this is Tasmania, with a record of Government contempt and bureaucratic mismanagement of which even Third World countries would be ashamed.
It is well known that successive State Governments and State Service powerbrokers have sought to undermine the agencies and employees that might otherwise place their public responsibilities above political expediency.
It is fair to say the results are an unmitigated disaster for the Department. More This is a result that no amount of spin can cover. DPIW not only fails to meet the standards of those organizations identified to be the best employers, but it does not even come close to meeting the average standards of all the rest (i.e. the average of the other surveyed organizations with the 'best' ones removed from the calculations!). DPIW not only consistently fails to reach even a perfunctory 50% mark, but does so by a wide margin. In some areas, 50% or greater is even the margin that separates DPIW from the average score of the best organizations.
Commenting on Cheshire revelations about the Hewitt report former Department employee Dr Niall Doran wrote yesterday DPIW in crisis (2):
One particular high-stress and under-staffed area had already lost two people to work-related breakdowns in two years. In 2003-2004, it was clear that there were other staff who might make that three (or more) lost to stress in three years, and staff urgently flagged this to senior managers. After a year of trying to resolve this reasonably with management, it was apparent that the increasingly urgent warnings were falling on deaf ears.
In sheer desperation, the staff turned to the union for help. That triggered more of a response from the Department than had been received to date, but brought with it a personal rebuke to those involved for taking such a step. Despite all this, and despite one staff member breaking down emotionally in front of senior managers in that meeting, nothing changed to materially improve the situation.
Ultimately a third staff member was lost to stress, despite all the warnings by staff trying to avoid this over the preceding year. The Department may argue that the earlier staff losses were unforseen, but it is completely and directly culpable for the third one.
This remains a burning point of anger, especially as we were powerless to stop it without meaningful and timely support from senior management. Who knows how many other such losses or similar stories have occurred across the rest of the Department? From the results of the survey, it would appear that this is not an isolated story, and that little has changed.
I'll conclude, much to your relief with a brief observation about the way some of our political leaders have debauched the public sphere … the apparatus used in this and their own blindness …
There is an unstated assumption that you have to play by the ruling party's rules or you don't play; as one senior pollie told a recalcitrant a few years ago: The paraphrase of this is: "Toe the line or you don't work in Tasmania".
The actual quote used in relation to Gerard Castles who had the temerity to question the wisdom of Tasmanian government forestry policy is: "The fucking little cunt is finished. He will never work here again." ( Quoted in Richard Flanagan's Gunns: Out of control ).
The same pollie who said that about Gerard Castles, also said to a mate a month or so ago in reference to me: "What happened to him?" As if relinguishing seniority at The Mercury and starting an irreverent website is somehow indicative of a person losing the plot.
How dare we play outside the tent: The Masters and Overseers do not take kindly to questioning and oppositional views, let alone whistleblowing.
Not for these the fierce debate which refines an issue and in which the philosophical underpinning to an issue is properly exposed and examined.
No Way. Difficult buggers, the whistleblowers or the journos questioning and writing outside the tent are dealt with in very specific ways.
Let's call it the Four-Step Response.
Response Number One: Deny the issue oxygen. The issue doesn't exist, ignore it.
Response Number Two: It's not going away, so threaten it. Toe the line or you don't work in Tasmania. Issue a veiled legal threat; verbal initially, then written. (Tasmanian Times' first experience as a fledgling website nearly five years ago was perfectly ridiculous … an absurd email from Premier Jim Bacon's then minder Ken Jeffries threatening legal action (Kenny became a spinner after being senior ABC parliamentary reporter; he's now Forestry Tasmania's media head). The alleged crime: Reprinting a translation of an article on … you guessed it … forestry, from the great French morning daily newspaper, Le Figaro. Kenny was insistent it be taken down forthwith because of its defamation of the Premier; "Jim would be happy" if this was done; This was accompanied by a further threat that I would be dealt with by a government lawyer, one Simon Cooper, who I later discovered happened to be overseas at the time. I asked what Kenny was planning to do with Le Figaro. He replied that that was a tad more difficult.
Kenny was thanked for his request, which was then politely refused.
I'm still waiting for the writ. ( Read all about it: Legal Threat, Here we stand ).
Response Number Three: Still around … still not doing as you are told … invite the Dissenting One to a private briefing which involves releasing selected private information which locks the Dissenter into confidentiality.
Response Number Four: Ostracise. Send the Dissenting One to the gulag, withdrew all contracts and contacts.
General Response: Allow free rein to the Rumour Mill. She/He is: Eccentric, uncooperative, unwell, lost the plot, drinking too much, using drugs, gone all religious, relationship/marriage is in trouble etc, etc, etc. Over a long, sometimes chaotic career filled with a myriad sordid pecadilloes and little enhanced reputation, I do confess to most of these sins, except for a marriage in trouble.
All of this is orchestrated by the biggest Spin Machine in Tasmania's history: populated by an army of former senior Tasmanian journalists, from an ex-Examiner Editor to leader and feature writers either embedded in departments or a part of the State Pravda, the Government Media Unit. They have "gone to the Dark Side" as it is referred to for a variety of reasons, from money to power, to deep dissaffection and dissatisfaction with Tasmanian media management.
Or even a quieter or more satisfying life.
Well, they're not going to get that!
A contribution to the launch of Tasmanians for Transparency with fellow speakers Dr Warwick Raverty, Harry Quick MP, Anne McConnell and Kerri Degrassi whose contributions will be published as they are sent to Tasmanian Times.
Meanwhile: The Lennon makeover
And what the Greens, Libs say:
Peg Putt MHA
Greens Opposition Leader
Monday, 21 May 2007
LENNON MAKEOVER AKIN TO HOWARD'S ATTEMPT TO ABANDON WORKCHOICES TAG
More Spin, But Where's the Substance?
The Tasmanian Greens today scoffed at attempts to portray Paul Lennon as a new man, saying that Labor's response to the Premier's bully boy image will be all spin and no substance unless he ditches the Hawthorn football deal and quits his one-eyed fixation with delivering the pulp mill by whatever means possible.
Greens Opposition Leader Peg Putt MHA said that the attempt to re-brand Lennon was an admission that his performance as Premier was hurting Labor, and the move to make him seem better was on a par with John Howard's attempt to re-brand WorkChoices.
Ms Putt said that the upcoming State Budget would have to comprehensively fund pressing areas of need so far could-shouldered by Labor in their headlong rush to splurge on the Hawthorn football deal and racing, if the Lennon makeover was to be taken at all seriously.
"Re-branding Paul Lennon away from his bully boy image with his tendency to mates deals is about as believable as John Howard's move to distance himself from his WorkChoices law," Ms Putt said.
"This is all about spin over substance as Labor admit that the Premier is a liability and move to try and change his poor image, but unless he goes back on his infamous deals for Hawthorn football club and for Gunns to get a special approval process for the pulp mill it will just be window dressing."
"The State Budget will need to move comprehensively in a direction of social justice and environmental care, and deliver substantial funds into things like public housing, disability services, and Macquarie Island for there to be any real change."
And:
Will Hodgman, MHA
Leader of the State Opposition
Monday May 21, 2007
Lennon "makeover"
The Leader of the State Opposition, Will Hodgman, has welcomed reports that the Premier, Paul Lennon, has recognised his leadership style is in need of an urgent overhaul.
However, there is concern this is yet another case of all talk and no action, but plenty of spin.
"Last year, the Premier promised the highest standards of transparency and accountability from the Labor Government, and what was delivered was anything but," Mr Hodgman said.
"Tasmania has been badly let down by the Lennon Government and few people will be fooled that this leopard will change its spots. It will take more than a report in a newspaper and a new chief of staff to convince Tasmanians that the Premier has any sort of vision for this State's future."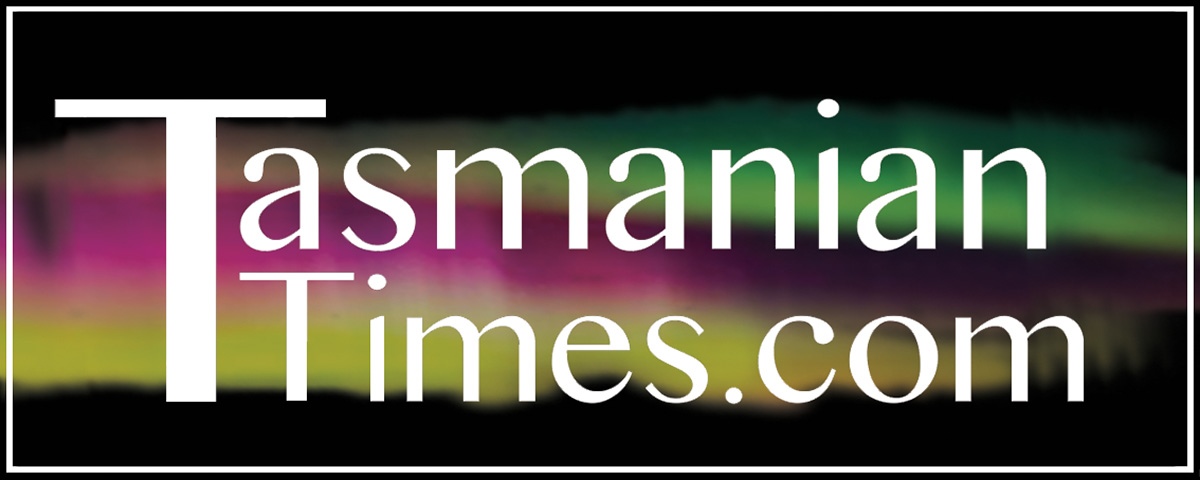 Author Credits: [show_post_categories parent="no" parentcategory="writers" show = "category" hyperlink="yes"]