Tasmanian Times
"Sorry Tasmanians, but this is not corruption — it is misappropriation of Government funds. In my personal view, Mr Green — my former "boss", is entitled to an ex gratia payment for damages to his reputation and for stress and suffering caused by his forced resignation. My only issue with this payment is that it should NOT have come from the budget of Dept Premier and Cabinet, but should have been paid personally by Paul Lennon." [Posted by: Warwick Raverty of Melbourne 12:29 pm 1 February 2007]
Mr Green yesterday (Wednesday 31 January) refused to comment [on the $140,000 "ex gratia" payout]. He said there was no legal impediment to him discussing the issue but added he did not believe confidentiality clauses in separation agreements are legally enforceable. [The Australian, 1 February 2007]
According the Linda Hornsey, Secretary of the Department of Premier & Cabinet, Premier Lennon offered Mr Green an ex-gratia payment to compensate him for salary and other entitlements forgone between his resignation (January 2007) and October 2007, his intended retirement date.
The only time any public servant in conflict with his employer has the power to negotiate an equitable separation agreement is BEFORE he or she formally resigns. We, as taxpayers, are entitled to question any formal 'offer' if either the public servant or the employer attempted to negotiate the conditions of a deed of release or separation AFTER a letter of resignation is received. Except for Public Service obligations relating to an employment agreement such as serverance & statutory entitlements, the employer is under NO OBLIGATION to pay any extra 'ex gratia' payment.
The time to negotiate the basis of a separation 'offer' is BEFORE resignation, not AFTER!
If an extra payment is made we are entitled to know whether is it a gratuitous gift to buy silence or a genuine acknowledgement of thanks.
Former panel member, Dr Warwick Raverty, wrote to The Mercury stating:
"Sorry Tasmanians, but this is not corruption — it is misappropriation of Government funds. In my personal view, Mr Green — my former "boss", is entitled to an ex gratia payment for damages to his reputation and for stress and suffering caused by his forced resignation. My only issue with this payment is that it should NOT have come from the budget of Dept Premier and Cabinet, but should have been paid personally by Paul Lennon." [Posted by: Warwick Raverty of Melbourne 12:29 pm 1 February 2007]
We may never know whether Mr Julian Green received his payment for "damages to his reputation and for stress and suffering caused by his FORCED resignation" or for "salary and other entitlements forgone between his resignation and his intended retirement date".
Probably both versions are correct but more disturbingly there may be other reasons as well.
But why didn't he just resign from the chair of the Pulp Mill Panel and remain as RPDC chief?
His decision to resign from both positions suggests his reasons for leaving were very deep and probably related to a significant breakdown in relations with the Lennon Government. They probably went to the very serious allegation of governmental interference in the integrity and independence of the RPDC as a statutory body. Will we ever know?
Normally when the Crown Solicitor drafts a Deed of Release to accompany a resignation there are clauses covering what 'the Crown' and 'the Releasor' agrees to. Normally in the deed the 'Releasor' agrees to resign with a negotiated separation package. This usually includes the normal Statutory Entitlements owing to the employee (Long-Service and Sick Leave entitlements; Superannuation payments; other Contractual entitlements). It may or may not include other clauses related to confidentiality. Such confidentiality clauses can restrict the ability for 'the Releasor' to disclose any matter relating to the resignation. If 'the Releasor' breaches such a clause he or she is liable to pay damages to the Crown.
Consequently there are significant reasons why a public servant who secures a lucrative payout plus an 'ex gratia" payment from the Crown has good reason not to comment any further about their resignation and the circumstances leading up to it.
Mercury reporter, Phillipa Duncan used the term "hush money" to describe an 'ex gratia payment'. Then again, it could also be genuinely offered by the Crown 'out of gratitude' for services rendered.
But why did Deputy Premier Steve Kons and senior figures in the Justice Department oppose the 'ex gratia' payment to Mr Green?
Julian Green wrote to Warwick Raverty on 24 December stating: "I wish to stress that the position you [Raverty] have found yourself in — in resigning — is not of your doing — the fault lies squarely with the activities of the Tasmanian Pulp Mill Task Force."
On 9 January Mr Raverty accused the Lennon Government of being "unethical, duplicitous and Machiavellian in its dealings with the [Tasmanian] electorate."
On 16 January he said: "Events of the past two weeks have shown that the RPDC review process as it was prior to my resignation was one that was only going to be allowed by Paul Lennon to reach one conclusion."
One government source likened the payment to Julian Green to the $650,000 ex gratia payment Mr Lennon paid to former governor Richard Butler. He described Premier Lennon tossing money around like "a drunken sailor".
This suggests there are serious problems of governance in Tasmania. Everyone knows the Emperor of Tasmanistan has no clothes on.
Pity HE hasn't realised it yet!
And
Is this Steven Kons' power play …
This is a government sundering. A Government led by "a drunken sailor" whose crew is becoming increasingly nervous as the ship powers full steam ahead for the rocks.
And no-one, it seems, is more nervous than the First Mate.
Nervous?
Or — if as some say he is just another ambitious polly grasping for power — he is rubbing his hands with glee as the Great Leader heads wildly off on his course to destruction.
Kons has perfectly placed himself as the ethical upholder of good governance in being so publicly revealed as opposing the ex gratia payment to Julian Green.
It must make David Bartlett — another highly ambitious polly who eyes the Top Job — squirm.
Then there's Paula and Lara, who both see themselves as Strong Leadership Material.
What a mess. It is not out of the realm of possibility that here we see Labor inexorably heading to parliamentary Rump status; a position held by the Libs for so long.
How The Mighty are falling.
The tragedy for Tasmania is that the Alternative is little Alternative … as the issue which has triggered this unravelling — the pulp mill (and the power of Gunns to dictate Tasmania's future) — is just as slavishly supported by the Libs.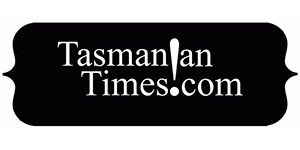 Author Credits: [show_post_categories parent="no" parentcategory="writers" show = "category" hyperlink="yes"]