Mike Bolan
Hieronymous Bosch meets Kafka in Wonderland.
TRYING to understand the pulp mill 'approval' process is not easy, perhaps because the entire situation defies both common sense and the basic tenets of process management and design. The main difficulty is that the espoused goals and purposes of the process are most unlikely to be achieved by the process in use, indeed the entire effort is fraught with needless costs and risk.
The government has declared a project of 'State significance' based on a computerised economic model that cannot be inspected by the public and that identifies no economic risks from a 'world scale' pulp mill to be located upwind of a population of around 100,000 people engaged in mixed and sensitive industries. It seems that the 'world scale' logging and plantation activities planned for this small island won't produce any negative impacts worth reporting. Apparently the conversion of active farms with annual cash flow to tree plantations that only produce income once every couple of decades is also no problem, in fact we're told we're all going to be better off.
The government appears to believe that there is no serious risk from the mill because the developer states that there will be none, consequently the public doesn't need any protection other than that provided by the developer. The developer is supposed to protect the public by monitoring and reporting on their own performance to some regulator yet to be identified using regulations yet to be revealed. Meanwhile businesses and concerned citizens should 'be patient'.
Although the developer has a clear cut conflict of interest, they have been put in the position of defining the impacts of their project on the wider community. While public company Articles of Association force managers to focus only on what is profitable for their shareholders, the government still expects the developer to report honestly on factors that could be detrimental to their profits, like disclosure of potential risks or reporting on accidental pollution. Despite the fact that affected existing industries are worth many times whatever value could be gained from a pulp mill, the mill developer determines which aspects of those industries is worth studying, even for industries that are entirely outside the developer's competence such as fishing and tourism.
In no way accountable to the public
The 'approval' process itself is managed by a quasi-legal body that is in no way accountable to the public nor has any public responsibilities regarding transparency or open-ness of decision making. Despite the requirement for 'science' the RPDC is not a scientific body, nor need it base its decisions on science. Apparently it somehow makes sense to place the needs of those industries that could be affected by the mill (worth some $25 billion over the 30 year life of the mill) entirely in the hands of the developer and a 4 person quasi legal body. Our paid elected representatives seem happy to watch a tax funded developer and the tax funded 'umpire' make decisions that could affect over 100,000 Tasmanians without their acting in any way to assure that existing businesses and homeowners are protected.
The consultants, selected and briefed by the developer, have reported information that is so demonstrably false as to be shocking such as the statement that the Bass Strait is an area 'with relatively minimal marine aquatic life'. The reports, including the 'economic case' that identifies no negative impacts on Tasmania, are described generally by the authorities as 'science', while community efforts to get attention and security on particular issues of concern are publicly described as 'scare' campaigns, 'hysterical' or unscientific.
Businesses with major investments that could be at risk, home owners living near the mill site, farmers watching themselves being surrounded by water hungry plantations, tourism operators concerned for their well being, fishermen concerned for the future of their family investments …all these and more are supposed to make submissions to the RPDC then just wait for a decision that cannot be appealed. They are supposed to trust their investments and their livelihoods to this process without question.
And all of this is taking place in an environment with virtually no regulatory regime to control dangerous pollutants, no independent monitoring and no clear standards to protect the public.
Of course, the big question is … why is anyone concerned?
And,
That share price:
Latest Stock Market detail: Here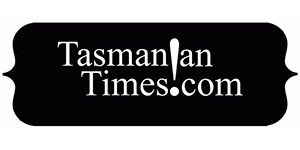 Author Credits: [show_post_categories parent="no" parentcategory="writers" show = "category" hyperlink="yes"]