Jon Sumby
There is regular and sustained violence against activists across Australia. Activists who are beautiful, smart, caring, committed people …
WHEN Bert tells me that $2000 worth of deep-cycle batteries, that he helped to wire up, disappeared from Camp Weld during the raid I tend to believe him. To my knowledge, only one of these batteries has been located at the Southwood mill.
When Rob tells me he lost everything – tent, backpack, clothes, personal belongings, I tend to believe him.
When Lou showed me the trench site, into which Forestry bulldozed the pirate ship, plus tarps, tents, chairs, cooking and campsite items, shoes, books and other personal items and equipment before burning and burying them, I tend to believe her.
There is regular and sustained violence against activists across Australia. Activists who are beautiful, smart, caring, committed people.
Ken, whose house I stayed at during the Hinchinbrook campaign, walks with the aid of a cane. His back was broken in an industrial accident, he has fused vertebrae and a plate. During a community walk-in the thugs (sorry, 'security officers') got him because he was slower than the others and punched him to the ground and kicked him in the back. You should see the video.
Paul, during the Otways campaign, was bashed by a logger using an axe handle. He told me the logger swung at his knee, to break it, he tried to block but the logger shifted his swing and split his forehead open. You should see the photo.
Or another mate. During the Jabiluka campaign he was walking down the main drag in Darwin and someone slashed his back with a razor. 23 surface stitches and a dozen or more deeper ones. You should see the scar.
Or Claire, who was followed for more than an hour through the bush by a guy who was stripped to the waist and carrying, in one hand, a can of VB and in t'other, an unsheathed hunting knife. I know this, she was my girlfriend, I encountered the guy and his knife.
Beaten and dragged down the road
Or Jill, who campaigns against old-growth logging, who was targetted by loggers. They got into the habit of driving past her house in the early hours (4am, 5am, etc.), and hitting the horns and sirens on their trucks.
Or Howie, protesting the gold mine in a pristine NSW forest. Beaten and dragged down the road. I saw him after he came out of hospital. The grazes had gone septic, there were so many of them.
Or Rob. In Goolengook, activists had formed a human wall across the logging road. A logging truck just drove through them. You should see the video. He did not move and was collected on the bull-bar. He told me later that the truck drove on for about 5k. THe logger knew he was there and swerved into bush and trees on the side of the road to knock him off. Then the truck driver stopped, got out and bashed him. He got away when the logger shifted his grip off Rob's climbing gear onto his shirt, so he simply tore free and ran. When I asked him why he did not run when the logging truck ran into the protestors, he simply said that next time it happened there may be children or old people in the blockade, so he could not back down.
Or the folk I met, who were driving along a logging road. A logging truck blocked their path then ran into their car and pushed it backwards off the road and down the hillside.
Or Jackey's Marsh, where persons unkown drove into the camp doing donuts and driving through tents – unable to know if people were sleeping in them.
Or the group driving out to an action who were stopped by a truck and had all the car windows busted in and the car bashed in, and tyres slashed, by three screaming loggers; fine upstanding citizens all.
A friend who had a goat's head nailed to her front door and had repeated visits by the fire brigade. Seems some locals got into the habit of reporting that her house was on fire.
A pensioner that I know. Her grandson (14 y.o.) was stopped bashed off his bmx bike and kicked while he was on the ground by two fine young country men. I have seen the video, tell me I am lying. Her dog was killed by poison bait and her house vandalised.
Or another friend. A lovely woman learning classical piano at the Con. I came across her in the forest, covered in blood.
I can go on, but suffice it say, these 'ferals' are sweet, lovely, caring people who put themselves on the line for the present and the future. They are our children who risk themselves for a better World, not for profit or foreshore properties.
I have sat with, listened to, and counselled a lot of activists. They all carry the fire of hope for a better future. Each one of them faces violence, confrontation and denial. But the beauty of it is that they are not deterred — which means we will win.
Earlier, the article which sparked this comment: Defending Tasmania's ancient forest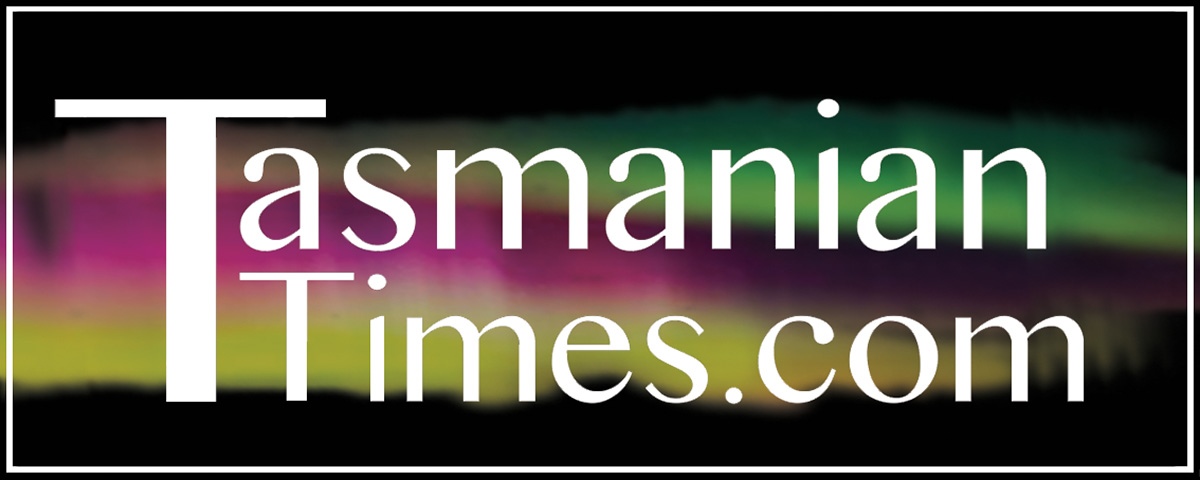 Author Credits: [show_post_categories parent="no" parentcategory="writers" show = "category" hyperlink="yes"]