Will Hodgman
Response, Wednesday, 27 September 2006, to the Premier's State of the State address …
Hansard …
Mr WILL HODGMAN (Franklin – Leader of the Opposition) – It gives me great pleasure to respond to the Premier's state of the State address. I think a very good starting point is to look at what the Premier said last time he delivered his state of the State address. It is also important to look at it in the context that it was six months before the State election, while yesterday's address was six months after the election. It is well worth revisiting what has transpired in this period and also returning to some of the things the Premier said last year. It is worth conducting a simple compare-and-contrast exercise between the state of the State in 2005 and in 2006. It is an interesting contrast; it also highlights just where the Government is taking us and what it has been unable to do in the last 12 months.
Last year, of course, the Premier was crowing about the state of our economy, a growing economy which was unquestionably in good shape thanks principally to record receipts from the GST. Economic forecasters are now warning that the Lennon Government needs to be careful. This year, despite a clear election promise to keep the Budget in surplus, the Government is commencing a program of budget deficits. In fact the Government says that three of the next four budgets will reveal deficits. This is quite the change from last year, a broken promise, a broken election commitment, that this Government would keep the Budget in surplus. The public was misled at the State election and that is, sadly, a common theme that I will refer to again during this speech. That is what has happened; we will see a budget in deficit for the next three years. It is a striking contrast from where we were last year, running up to an election, when the Premier boasted, 'We got down to the business of financial basics and we took the State from the red to the black'. Well, Premier, you are taking the Budget straight back into the red with three deficits forecast for the next three years.
What else stands out when you look at what the Premier said last year as against what he said yesterday? The competition index is an important indicator of our economy's position. As the Premier says, it reveals an insight into how well Tasmania is tracking and how good a place it is for business to invest in. The Premier said this last year:
'In our latest competition index, Tasmanian business conditions were ranked best of all the States and Territories in 17 out of the 34 areas of measurement.'
Last week the Treasurer launched the new competition index, stating that Tasmania ranked most favourably in 11 of the 33 indices. Over the last year, according to this index which the Government says provides an objective assessment of the advantages and disadvantages of doing business in this State, Tasmania has dropped in ranking in six of the 33 areas of measurement, despite the Premier's repeated boast that things have never been better. The competition index shows that Tasmania is going backwards.
Since last year's speech, economic commentators and business surveys have also identified a dampening in business confidence because business operators are experiencing a slowing in trade. No wonder the Premier has stopped saying that we have the fastest growing economy in the country. He has watered things down this year by stating we are one of the best economies in the nation.
Here is another statement worth reminding ourselves about from the Premier's speech last year:
'We are playing our part in supporting tourism investment through our commitment to our three Spirit of Tasmania ships'.
Mrs Napier – Three!
Mr WILL HODGMAN – What mention was there of the Spirits in yesterday's speech? Not one mention of any of them.
Mr Bartlett – He should have mentioned there are double sailings per day at the moment.
Mr WILL HODGMAN – I would not pump them up. The last bloke who pumped up the Spirits sits in a different seat now. I would be very careful about going out to pump up the Spirits because the last bloke looks very shabby now as a result.
It was another classic case of misleading the Tasmania public at the 2006 election, using the three ships as election bait while knowing that Spirit III was sinking – using it for electoral advantage. Last year the Premier boasted in his speech, 'We have underlined that commitment through our decision to retain the Sydney service'. Well, in 2006 that commitment has gone, and the voting public was grossly misled. The Lennon Government used the ships to convey a message of full steam ahead with bold statements about increased sailings, banner advertisements in newspapers providing a delightful backdrop used for self- promotion, while knowing full well that just a few months later, after all the political advantage was exploited, Spirit III would be canned. It is little surprise that they did not rate a mention in yesterday's speech.
Now, what else? The Royal Hobart Hospital. What a welcome but spectacular change in direction. Off we go on the good ship Lennon! We will just veer off when it suits us. After the election there was a welcome but spectacular change in direction.
Mr Bartlett – Welcome aboard.
Mr WILL HODGMAN – Welcome aboard, exactly. Last year the Premier only talked about redeveloping existing buildings at the Royal Hobart Hospital. That was his vision. That was his commitment for fixing the Royal Hobart Hospital. He was looking at redeveloping the existing buildings. This year he wants to build a whole new hospital. In the space of one year he has changed his strategic direction. This is a bloke who prides himself on strong, firm and clear leadership. He has conducted one of the most spectacular backflips, again as a result of political advantage, in one fell swoop. We have asked numerous questions over a number of years about this issue. We have given the former health minister plenty of opportunity to tell us what the Government is doing with the Royal Hobart Hospital, whether or not there are reports being done, what they say and whether they will be released publicly. We received conflicting answers. We received confused messages until the election. Then, what did we hear? The former health minister continued his confused and garbled messages about the Royal Hobart Hospital, leaving no-one in doubt that he was out of touch with what was going on down there and, as we now know, not to be in the job for much longer.
More interestingly, there are the statements from the then economic development minister and now, ironically, the health minister. Hasn't she changed her tune? What a complete contrast! I will never forget seeing her on television, saying, 'If a new Royal Hobart Hospital were built, this would have significant impact on the Hobart CBD and would affect businesses.' An interesting statement also in light of another development that is on the horizon and what impact that might have on the Hobart CBD. We have not heard a peep out of her on that one. That is another matter.
Fast forward to the election proper and then, at a time of his choosing when he wants to inflict some political damage, the Premier comes out with part of an old document and says, 'Can't be done, can't build it. It is impossible, not feasible. Can't be done. The Liberals have made fools of themselves. The Greens have made fools of themselves. Can't be done.' So said firm, decisive, Premier Lennon, or is he out of touch? Is he so off the mark with reality that within the space of six months, what due diligence did he conduct? How did he assure himself, when he came out and made this big statement in the middle of an election campaign, that it was impossible and that it just could not be done?
We are now finding out, with reports being prepared which his Government was aware of – we know that to be a fact – that it was flagged months and months before the State election that it was not feasible to keep the Royal Hobart Hospital in its current form and the Premier, reminiscent of the TCC scandal, says, 'I know nothing.' He has been exposed again as being hands-off, out of touch and a negligent leader. It was another cynical political plaything, produced during the middle of an election campaign for political point-scoring. It is disgraceful that this proposal has been shelved for so long, that this report and all the reports before it have been delayed from publication to suit your political needs, while our health system crumbles and the Royal Hobart Hospital and the people who work in it continue to suffer. Acute health care in this State is the worse for it. It is a disgrace. Again the public have been misled. Again there is a striking contrast between this year's state of the State address and last year's version.
Whilst you are here, Minister for Education, have we not seen a dramatic transformation in your patch since you came to office? Essential Learnings, the lynchpin of the education program – gone! The incoming Minister for Education has dismantled all the work of the former minister very quickly. He dismantled this cornerstone, making her look like a goose all along the way, the minute he took over the job.
Members interjecting.
MADAM DEPUTY SPEAKER – Order.
Mr WILL HODGMAN – A lot has happened to the Deputy Premier, Mr Green, in the last 12 months, has it not? I do not think we need to go back through that sordid issue, which is still before us with three investigations. Haven't things changed for him, the man who was ultimately the Premier's right-hand man? He now sits with an empty seat behind him after extraordinary revelations of ministerial incompetence and yet another – dare I say it Rene? – special deal for a special mate. What else? Exposure of Hydro Tasmania's finances, a massive blow-out at Elwick, the list goes on. A lot of has changed; not, of course, to the Government's wanting. But it highlights just how incapable this Government can be in delivering on its great commitments and its big announcements, because often they unravel, they disappear, they are abandoned or, in the case of the Royal, they become the subject of one half decent but certainly welcome backflip. So this is a dramatic shift in what was outlined last year and the reality of it now is strikingly clear. The contrast between what the Premier said last year and what he said in the state of the State address yesterday is quite evident for all to see.
These inconsistencies highlight an incoherent and wavering government, not a strong one. These discrepancies and shifts in direction point to a government that cannot deliver on its commitments and promises and, sadly, a government that puts politics and propaganda first. They are ordinary managers in very good times, but incompetent when things get tough. They are cynical manipulators when operating in an election environment and grossly contemptuous of transparency and accountability, until now it would seem. What did the Premier say yesterday? What a delightful irony it was to hear him say that this Government would now acknowledge that the community has a right to expect the highest levels of accountability, transparency and responsibility in governance from their elected representatives.
Why has it taken you eight years to wake up to that? Why has it taken eight years for this Government to appreciate that the Tasmanian community has a right to expect the highest levels of accountability, transparency and responsibility in government from their elected representatives? I suspect it is because the Labour sycophants have got so sick of the sort of thing that you are doing that they have said, 'Enough is enough, Paul'.
We know accountability and transparency do not rate too high on your radar, Paul, but for the good of the State, for the good of your colleagues you had better start taking it seriously. I reckon quite sincerely it would be the first time that I can recall the Premier getting up in this House since I have been a member and imploring the members of his Government to start showing the highest level of accountability, transparency and responsibility in governance.
After all that has unfolded in the last year it would be laughable if it were not so serious. This Government has by any measure failed to deliver even a basic level of accountability, transparency and responsibility in governance. The continued misleading of the public before and after the election, the excruciating unravelling of revelations and cover-ups as a result of the Bryan Green-TCC scandal and the Premier's own complicity in that sordid affair is perfectly illustrative of the Lennon Government's total disregard for accountability, transparency and good governance. If there is any improvement that will be a positive thing but it is very instructive that the Lennon Government has apparently only now recognised the importance of accountability, transparency and responsibility in good governance. I cannot believe that it has taken so long to even rate a mention. There is no doubt whatsoever that Tasmanians have been let down by this Government and the standards which it sets have sunk to new lows. That is simply not good enough for this State.
Madam Deputy Speaker, the Premier will try to perpetuate the myth that we have never had it better and he says that repeatedly. If his Government is serious about the state of the State and about its responsibilities it should replace its self-satisfied attitude with an unconditional commitment and a capacity to achieve what it talks about and that, most fundamentally, is ensuring that the people of Tasmania are looked after and that they are provided with services that are the best in the nation.
Looking beyond the rhetoric of the Premier's speech, it is a reality that in many areas we do still lag behind the rest of the country – in various aspects of health services, in some of our education standards, in providing housing for needy Tasmanians and providing also for our ailing infrastructure, which we all know received a very poor report card recently. In many areas in the basic and fundamental service delivery this Government is failing. For many people who live in this State things are not better than ever.
I appreciate, and I can see it coming already, that we will be accused of talking things down. I think this Government has a tendency to look through rose- coloured glasses and always be talking things up, even if there is no resemblance to reality. Governments can fall into the temptation of becoming complacent, which is extremely dangerous or arrogant, and believe in their own hype and ultimately start to believe their own rhetoric. I think it is probably too late for you lot but we and the Tasmania public obviously have to rely on you in the next term, for which you have a mandate from your success at the State election, to actually deliver and match your rhetoric with reality. Start reducing waiting lists, start getting people into public housing, start fixing up our ailing infrastructure, stop pointing to the Federal Government at every opportunity, stop finding excuses and reasons why you cannot do something and get on and do it. The Tasmanian public and we in this House will continue to cross-check you against other key performance indicators in fundamental areas of service delivery such as health, housing, education where undoubtedly and unquestionably we do fall below national levels. It is not acceptable for Tasmanians where they do not have it better than ever.
In relation to business and the economy, it is not me who is talking the place down. It is commentators and experts saying that this Government needs to be careful; it is Tasmanian businesses that complete surveys saying they are starting to lose confidence in our economy. It is clear from independent and objective assessment that there are real issues for the economy in the years ahead. The Government must acknowledge and accept this. These things require attention and positive improvement if we are to achieve future prosperity for the long term. I consider it a priority for the Government to plan now and to implement structural change that will assist in maintaining economic momentum into the long term.
I will briefly return to the competition index because, as the Government says, this is an independent assessment and a benchmark for the State. That shows there are some serious economic challenges that lie ahead for the State which the Lennon Government must address in order to sustain our economic momentum. It is true that whilst this Government might go all right when the economy is in good shape, it is yet to prove its credentials when things are weakening. The competition index released last week by the Treasurer is instructive in providing an overview of our economic state of the State.
As I mentioned in opening, it shows that we have declined against a number of benchmarks in a number of criteria where Tasmania now ranks most favourably in just 11 of the 33 indices, where last year we ranked best of all the States and Territories in 17 out of the 34. This is a clear and obvious drop in our performance. This index, which provides an independent assessment, can therefore be seen not only as indicative of where our State is placed now but also as identifying those challenges that the Government needs to attend to to ensure we maintain some momentum. So there are clear warning bells. I think the best thing the Treasurer could do, rather than denying them each and every time and trying to turn what are clear negatives into positives just to try to perpetuate this rose-coloured-glasses myth –
Mr Bartlett – Speaking of transparency, who do you think released the competition index? It was the Tasmanian Government.
Mr WILL HODGMAN – Yes, so rather than try to spin it around –
Mr Bartlett – How could it be that we are trying to hide it?
Mr WILL HODGMAN – I am not saying you are trying to hide it.
Mr Bartlett – Yes, you are. You are basically trying to say that we are not being honest about the situation. What do you think the competition index is? It is an honest document.
Mr WILL HODGMAN – I know you have been sitting there reading so you are not properly listening to what I said. I have never said you tried to hide it. I said you are trying to hide the reality of what it says.
Mr Bartlett – No, we're not. It's in there in black and white.
Mr WILL HODGMAN – Well, the spin that you applied to it – and your Treasurer did it well – was to turn it all into a positive, good-news spin story. Rather than say, 'I acknowledge there is a skills shortage in Tasmania', what did he do? He said, 'There's no skills shortage in the State'. What sort of attitude is that from a bloke who is supposed to be leading the economy?
Ms Putt – The Treasurer said that last week.
Ms Giddings – Haven't you been listening? One of the biggest issues on my agenda as Economic Development Minister was skill shortage.
Mr WILL HODGMAN – So why did the Treasurer say there is no skill shortage? Why did your colleague say that?
Ms Giddings – Oh, come on! We have acknowledged skill shortages in this State, why do you think –
Mr Bartlett – Didn't you read the state of the State speech? It tells you all about the skill shortage.
Mr WILL HODGMAN – That is my point. Where is the Treasurer? Do you not talk to your colleagues? Do you not say, 'Michael, you're right, skills are a problem, it's been a key plank of my former ministry. It would be better for us if you didn't deny the reality, because it makes us look stupid'. The Treasurer went out last week and said there is no skill shortage, then yesterday the Premier was saying, 'We are going to create this new skills authority and we're going to fix the skills crisis'. So, you should get your stories right before you make your public statements, because you look stupid. It is not the response of a responsible and responsive government.
The competition index which was belatedly released this year – and I do not claim for one minute you are keeping it secret – verifies that in the areas of business confidence, qualifications and training – your area – energy and transport costs, Tasmania ranks lowly compared with other States and Territories. Rather than the Treasurer trying to put a positive spin on this, I think Tasmanians would like to know what he is going to do to fix those issues, and actually make Tasmania the best place in the world to live, or as good as the Premier thinks it is, and get on with fixing.
Ms Giddings – Oh, so it's not good?
Mr WILL HODGMAN – No, I am not suggesting that – it is a fantastic place to live. But according to the Premier, it has never been better. Well, it is not for anyone who works in private –
Members interjecting.
Mr WILL HODGMAN – All those business confidence ratings that are on the slide, qualifications and training – never been –
Ms Giddings – In the north-west coast they're very positive, I am sure Jeremy and Brett would know that. Very positive, no talking down the State up there.
Mr WILL HODGMAN – We should all go home then; it is perfect. We should all go home via the Royal Hobart Hospital, which still remains in a state of disrepair, so you can talk to the people down there, as you do via the television with the soft focus –
Ms Giddings – Oh, no I don't, Mr Hodgman. I tell you I've talked to those nurses and they're not happy with your lot.
Mr WILL HODGMAN – Oh, things have never been better. This is a great problem to have, this long waiting list, and that is when our phones start ringing, with people saying, 'Has she removed herself so much from reality?'. This is the woman who is supposed to be fixing our health system and she reckons it is a good problem to have – long waiting lists.
Ms Giddings – Have you seen your Mr Abbott's comments? Go and talk to your own Health minister in the Federal Government about waiting lists.
Mr WILL HODGMAN – You are in charge of the State health system, Minister, but you try to blame Tony Abbott again. This is exactly the sort of thing that highlights your lack of leadership, your willingness to buck-pass, your incapacity to deal with your own challenges and your failure to get results. You can throw rocks at former government ministers on this side –
Ms Giddings – They're unavoidable, Mr Abbott says. Unavoidable – a direct quote. 'Abbott warns no relief in health costs' – Mr Abbott himself.
Mr WILL HODGMAN – Unavoidable key benchmarks show that waiting lists under you lot have gone through the roof. No matter what you say, it has got worse under you, not better.
Ms Giddings – No credibility, Mr Hodgman.
Mr WILL HODGMAN – Promoters of the competition index – read it, fix up the problems and do not try to turn with some selectivity the bad news into a good- news story, because it is not doing the best thing by the State.
Tasmania Together is of course going through a period of review, and I acknowledge that, but it is important also at this point to very briefly look at this performance measure which the Premier did mention in his state of the State address yesterday. It is worth looking at this framework because the 2006 Tasmania Together progress report shows that, seven years after the inception of the concept, of the 97 assessed benchmarks, 51 failed to meet the targets, including – the same message as the other reports, I hasten to add – reduced business confidence, drops in exports, long-term unemployment, youth unemployment, domestic violence, child abuse and neglect, retention rates, literacy and numeracy, dental waiting lists – and these are the ones the Health minister should be noting down – and quarantine services. These are critical issues that permeate through all our levels of community, and it is a startling fact.
When people participate in the Tasmanian Together process, a lot of work goes into preparing a document and preparing reports which presumably the Government is going to use to plot its own progress and start implementing some reforms that have effect, but it says a lot about the Government's failure to meet those very benchmarks, and your failure to meet community expectations. Tasmania Together is another very important tool for defining our performance and aspirations in things that really matter to Tasmanians and how we preserve, protect and promote our precious lifestyle. So the Government's own ability to meet these aspirations is in question, something that the Lennon Government should be cognisant of and willing to address.
I would like to turn to some other key aspects of the Premier's state of the State address. Yes, we agree with the Premier's comments that economic strength allows a government to build infrastructure, address social issues, plan for the future and create opportunity and so on but we, along with key stakeholder groups and people in the community, do not agree that the Government has been using its economic strength to deliver in these areas. You have not delivered on infrastructure to create opportunities for Tasmanians and to achieve higher levels of social outcomes. We think that a lot more can be done, and again the Government should not be blind-sighted by its own rhetoric.
There are significant economic challenges that lie ahead and it remains to be seen whether this Government has a proactive long-term strategy rather than an ad hoc one. I suspect the Premier is now going to say he has a long-term plan for the Royal Hobart Hospital, out of necessity. He did not have one six months ago. We would like to see a more coordinated, strategic and holistic plan for the long term that takes us beyond the 2010 State election.
We welcome and it is necessary to acknowledge the positive aspects of the Premier's address, many of which adopt of a number of Liberal policies, and the record will reflect that. Anyone who wants to can go back to see the policies we took to the State election, and prior to the election as well. Many are now being adopted by the State Labor Government. It says that eventually you are listening to commonsense, not just from what we say but also from what stakeholder groups and the community say.
There are great opportunities in China and it is fantastic to see Roaring Forties, for example, expanding their operations into that part of the world. Promoting the State and exploring economic and cultural opportunities overseas is, I believe, critical to our growth and development. It is something that I certainly endorse and any positive outcomes from the Premier's visits, and any reciprocal interest, is to be encouraged and pursued vigorously.
I have touched on the sudden change in direction by the Premier and the current and former Ministers for Health and Human Services. They are suddenly pursuing a new Royal Hobart Hospital; that is an important and worthy pursuit but something that really should have been adopted a long time ago. All of these reports, all the good work that could have been done by now, the consultation, the feasibility study and exploring whatever funding options may exist, could have been done a long time ago rather than used as a political tool during an election campaign just to deliver some electoral advantage.
The Premier is, sadly, on record saying over and over again that this cannot happen – for a number of reasons, not just the former agreement to which he refers a lot. He claims doctors told him that they could not or should not move the hospital because it would be a bad thing. He was told clearly not to move the Royal and presumably used that as a reason for saying that it should not happen. He produced part of an agreement during the election campaign, clearly more designed to inflict political damage on his opponents than to advance the debate which he now apparently is very keen we all engage in. Well, he is the last person to talk about that because we spent months in this Chamber asking perfectly legitimate questions about the future of the Royal Hobart Hospital, about the possible use of land in the precinct, all of which was met with an appalling display by the former Health minister. Unwillingness to engage in that debate was replicated by his Leader, so now is a little rich for the Premier to be saying we should be forward looking and engage in meaningful debate. He and his Government have done anything but that over the last year or two. This has meant that the process is well behind schedule. Our health system continues to suffer; the Tasmanians who work in the hospital and those who need to be treated there are the losers. However, the Government has now come to the right decision and we welcome the fact that it has abandoned this entrenched position and will at least contemplate the notion of a new hospital in Hobart.
Concerning the Government's commitment to consulting widely, I know that is not an attribute you are especially adept at. However, we believe it is something that should be done. Now that the Premier is saying the new hospital will be pursued actively, your relationships with doctors need perhaps to be restored to some degree. You have lost a lot of faith that the doctors, nurses and medical practitioners who work at the hospital had in your Government's commitment. I am sure now they will appreciate there is a lot more to talk about. Again, that is a little bit late. A lot more could have been done in recent months, rather than engaging in prevarication and political point-scoring.
I would also urge the Premier to look very closely at better relations between the public and private sectors, and at the Richardson Report's recommendations and so on. I am sure that both he and the Treasurer will do so. One would hope so; there are clear advantages or options that may be pursued by going down that track.
I have also referred to the long overdue recognition of transparency and accountability. The Government must also match this rhetoric with reality and an absolute commitment. Given the way the Premier and other ministers conducted themselves in the House this morning in question time, not even 24 hours after the delivery of the state of State address, if that is anything to go by I do not think you are as committed to increasing and improving the levels of transparency and accountability that your Premier signed you all up to yesterday. We will be holding you to account on that. It is all very well, for example, for the Premier to talk about improved transparency and accountability and removing confidentiality clauses from contracts and so on. However, in the same breath he is spending $15 million of taxpayer's money on an AFL team, without so much as a business case or being able to point to a due-diligence process, and apparently without even knowing, at the time he signed the deal, where the funding would come from. He is now refusing to say how much is being spent on what because of commercial-in-confidence issues. The Premier talks the talk but he cannot walk the walk, or he will not. We see no noticeable difference in just a few short hours since the Premier delivered his speech yesterday. He said, and I repeat, 'The community has every right to expect the highest levels of accountability, transparency and responsibility in government'. I am glad he finally appreciates that but I am more hopeful that he will deliver.
The Premier has identified some areas of infrastructure that will apparently be addressed by his Government. It is interesting to see we are talking a lot again about fibre optic and so on. That had all fallen into a black hole over the last few years. We would like to see some of those relationships delivering results, providing the service and infrastructure needs that Tasmanians have suffered from not having for some time.
Five years ago the Government announced a special infrastructure fund for roads and bridges, and water and sewerage developments in a water development plan . It is going back in time to hear it re-announced yesterday. I assume it is just a renewed commitment to deliver on those things that were announced five years ago. What does it say about what you have been doing for the last five years in attending to roads, bridges, water, sewerage developments and a water development plan? You have not delivered. This is a revisiting of what you committed to five years ago; the Premier has rebadged and done it up again as part of his 2006 address.
Engineers Australia have said that we have some of the lowest rating infrastructure in the country. We have one of the poorest water quality levels among regional areas in the country. The state of Tasmania's sewerage systems is very serious, of course; we saw extraordinary reports in the last week about this situation in one small village. Aside from the Meander dam, the State's water development plan has stalled. We welcome the plan for water, sewerage and infrastructure upgrades; they are very important. The fact that the Premier is re-announcing them now says a lot about what you have been doing over the last five years and particularly your commitment to deliver into regional areas which have suffered under Lennon Labor. I think of the people of Bracknell, for example, who have raw sewage flowing through their streets. They will not appreciate a ministerial task force being a talkfest. They will want to see some pretty prompt action and some results because your Government's track record in this area is less than impressive. I would also strongly submit that any infrastructure planning must involve all tiers of government and also the private sector and must look beyond a four-year electoral cycle.
As for the skills authority, again it is hard to be critical of something which we hope will deal with a real problem that has existed for some time. We go back to when Jim Bacon came into government and made it a Labor priority to sort out. Here we are, a number of years on, and the Government is announcing another authority, a new body, which is going to deal with this problem which is without doubt crippling business development, business growth and the creation of job opportunities and the upskilling of young Tasmanians with every passing day.
The TCCI surveys from its members consistently records this as a –
Mr Kons – Less than 2 per cent of businesses.
Mr WILL HODGMAN – So you do not rate what those businesses have to say?
Mr Kons – Less than 2 per cent.
Mr WILL HODGMAN – That is sad. I think any percentage of Tasmanian businesses should be listened to and be involved in the consultation process. Your initial reaction is to exclude certain groups because they do not comprise a high enough percentage and that is sad and I am sure will be a disappointment to the TCCI organisation and its membership.
In concluding, like all members of this House I have a real drive and a passion for the future of this State. I have three young children. We all share a commitment in this place to see Tasmania become a truly better place to live, not only for now but also for future generations. My own children and the future generations that they represent figure in how I go about my job and what I want to achieve in this place. That is my motivation.
We do need to look at the here and now and we do need to look at what the Government has or has not achieved, but we also need to look very carefully at how we address the challenges that confront us, that we do ascribe to maintaining and observing the highest standards in governance. It has been a failing of this Government for too long and our State was recently described in the national newspaper as rotten to the core. That is an absolute disgrace. Accountability, transparency and a respect for democratic processes have plummeted and must be restored. I do get the sense in the community that people's faith in our democratic processes has been damaged as a result of a lot of the things your Government has been doing over the last few years. Also we do need to start seeing a lot more of a long-term strategic plan.
There is no reason why Tasmania cannot be a stand-alone State in this country and set and achieve the highest of benchmarks; not just talk about them but also achieve them. That is delivering what are fundamental services in health and education, in providing appropriate infrastructure, protecting our lifestyle and providing the sort of business and economic base that drives Tasmania forward.
[12.14 p.m.]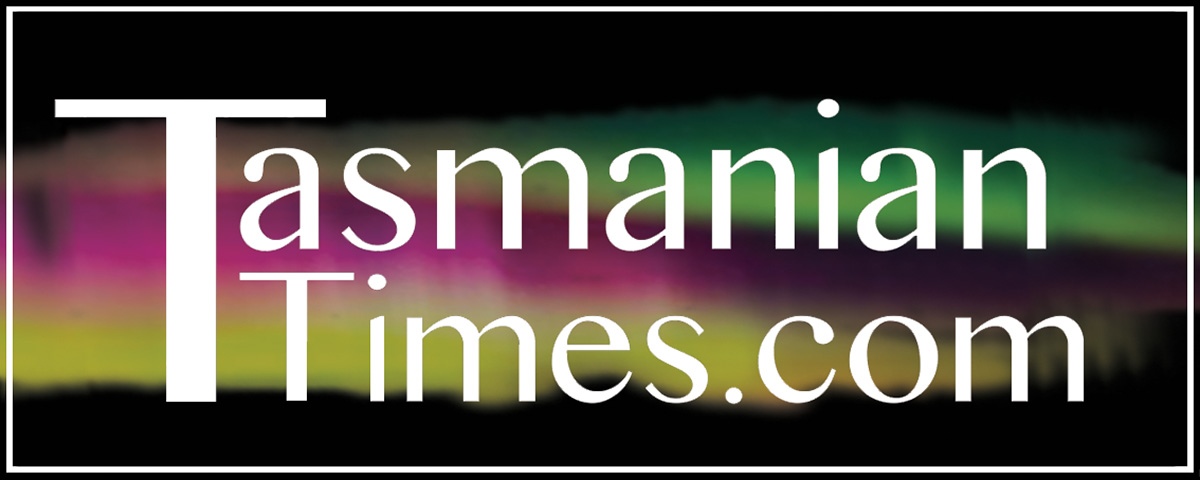 Author Credits: [show_post_categories parent="no" parentcategory="writers" show = "category" hyperlink="yes"]