Kim Booth, Press Release
"It is appalling that Gunns have apparently refused the reasonable request of the Peters family to desist from aerial spraying in the vicinity of their drinking water supply catchment," Mr Booth said.
Kim Booth MHA
Wednesday, 13 SEPTEMBER 2006
GUNNS IGNORE FAMILIES CONCERNS ON SPRAYING NEAR WATER INTAKE
As Yet Another Pristine Catchment Is Converted Into Plantation
The Tasmanian Greens today supported Blackwood Creek resident, Allan Peters and his family, as they raise concerns over aerial spraying with forestry chemicals of land adjacent to their drinking water intake, despite attempts to negotiate with the forestry company involved.
Greens Shadow Plantation Forestry spokesperson Kim Booth MHA said that this regrettable incident once again exposed as a sham the so-called Code of Conduct that is meant to exist between forestry operators and their neighbours, as it does nothing to protect either communities or their water catchments.
Mr Booth explained that once Mr Peters had been notified that the adjacent plantation, which is upstream from his property, was to be aerially sprayed, he had contacted the company Gunns, to request that the spraying was not done aerially as it could impact on his family's water supply, but that his request was ignored with the spraying occurring yesterday.
"It is appalling that Gunns have apparently refused the reasonable request of the Peters family to desist from aerial spraying in the vicinity of their drinking water supply catchment," Mr Booth said.
"What is the point of these so called Aerial Spraying Codes of Conduct and Forestry Codes of conduct when at the end of the day neither the community nor their water supplies are protected?"
"It is outrageous that despite Mr Peters' attempts to explain to the company involved that the plantation is in his water catchment from which his family draws their drinking water, and therefore it was vulnerable to spray drift from aerial spraying and seepage, the company just went ahead and ignored these genuine concerns."
"Page 89 of the Forest Practices Code clearly states that 'Aerial spraying should not be conducted where there is risk of drift into streamside reserves', so why was Mr Peters' pleas for consideration ignored?"
"The Peters family have collected their drinking water from Westerns rivulet at Cluan for 12 .years, while their domestic supply comes from Garcias creek."
"Westerns rivulet is one of the cleanest creeks in Tasmania and is filtered at its source through marshes at the Great Lake, and Mr Peters has conducted extensive water testing and analysis of the rivulet water which confirms it's purity, but that is now threatened by this action by the spraying."
Gunns advise that they have used the following chemicals Lontrel, Verdict and Hasten during this spraying incident.
"A cocktail of chemicals were sprayed of Lontrel, Verdict and Hasten. A brief web search on Verdict reveals that Verdict is toxic to fish, platypus and small birds. It is of the chemical family Aryloxy-Phenoxys, which in turn is a sub family of aromatic carboxylic acids which include chemicals such as 24D."
"Surely a families right to safe drinking water should take priority over the profits of forestry chemicals."
"The government must act to protect our precious water resources from chemical contamination, particularly in the upper catchments"
"Clean, safe water is one of the earth's most precious commodities and there is no way that Gunns can guarantee the Peters family that their water is now uncontaminated."
"With the latest state government water tests revealing chemical contamination of most water bodies in the state it is time that the government now realises that their legislation is facilitating pollution and failing the community," Mr Booth said.
Attached: Notification by Gunns, 6 September 2006 (1page) – hardcopy only.
Photos taken by local resident John Izzard:
1. Westerns Creek, showing plantation just established, approx March 2006.
2. Helicopter spraying property adjacent to Westerns Creek, from which the Peters family access drinking water. Photo taken 12 September 2006.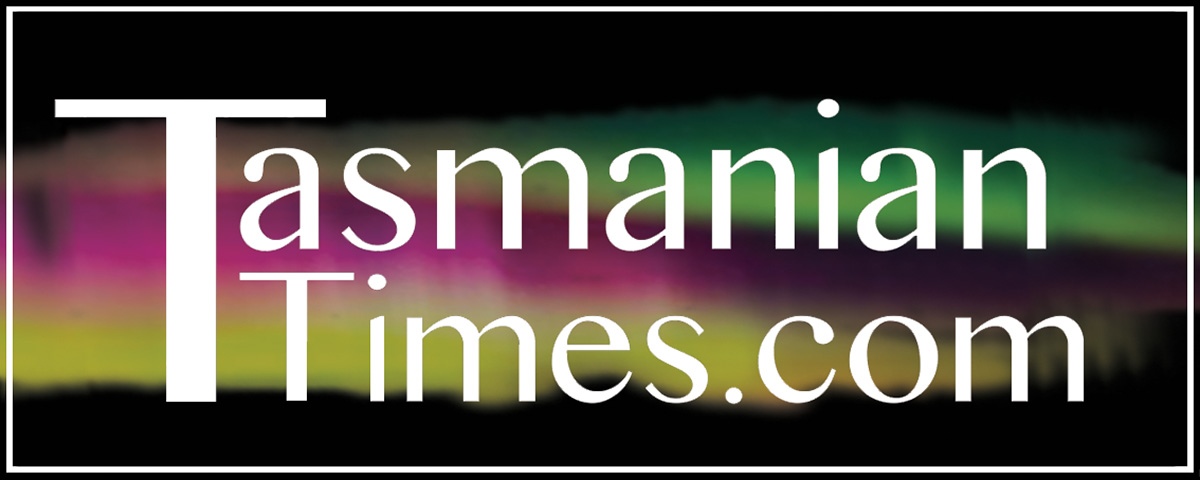 Author Credits: [show_post_categories parent="no" parentcategory="writers" show = "category" hyperlink="yes"]