Margaretta Pos
THE swords are drawn and those who man the Battery Point ramparts are on guard against invasion. Not by the French or Russians, who were feared in the early days of settlement. No, by residents from within. Residents who object to people claiming to represent them without any mandate to so so and in so doing, denying them access to the foreshore of the historic Hobart suburb.
Tonight at 7.30pm, those with a vested interest in keeping the hoi poloi off the foreshore will meet in a waterfront home.
They will attend a meeting called by Friends of the Foreshore Inc, which, it's rumoured, has applied for heritage listing to prevent a walkway for the great unwashed.
And who called this meeting? Why, the vice chairman of this new group, Ken Hosking. Ken is a foreshore resident and with his wife Patricia, is the holder of one of two property titles to the low water mark. The other is held by former Tasmanian Chief Justice and Governor, Guy Green, and his wife Rosslyn.
Ken is a long time member of the Battery Point and Sullivans Cove Community Association committee. And where will this meeting be held? Why, at the home of John White, also a long serving member of the BPSCCA committee and its senior vice president — who is ably assisted by fellow committee member, his brother-in-law Paddy Turnbull.
The BPSCCA has staunchly protected the suburb from unsympathetic developments over many years, for which it is to be commended. It has also staunchly protected the interests of the majority of its committee, without declaring this interest when its president, David Edwards, makes public statements or writes official letters over the vexed issue of public access to the foreshore. The hard-working president — who doesn't live on the waterfront — is closely associated with Mr White who, I readily declare, is an old mate. But not over this.
And how do I know about this covert meeting? Well, selected residents received a flyer from Ken. But one dropped into the letterbox of a someone who gave it to a dissident member of the BPSCCA committee, Margot Giblin. (Read more here). That's right, the committee is not a unanimous group. Those who control it welcome a dissident minority — enabling them to say the association represents the community's voice. And sadly, the community is apathetic enough to let them get away with it.
However, there has been so much bad press about man-made restrictions to public access to the foreshore that certain people have decided to mount a rearguard action. The latest battle in a long drawn-out war was triggered by a series of articles I wrote last year, when working for the Mercury, of my journey from Castray Esplanade to the Alum Cliffs at Kingston and the obstacles that confronted me in Battery Point. At the time, I was a member of the BPSCCA committee — I think from October 2004 to March 2005 — and it wasn't appreciated. I well remember the response of one member of the committee when another suggested a public meeting to gauge public opinion: "We don't call a public meeting to find out what people want, we call a public meeting to endorse what we want."
A classic example of self-interest occurred before the Hobart City Council election last year, when Mr Edwards and I, and another two other candidates from Battery Point were standing for election (unsuccessfully), plus sitting alderman Peter Sexton (who was re-elected). Along with other community organisations, the BPSCCA called a meeting to hear what all candidates had to say. The day after, it was revealed that the committee had approved a motion by Mr White, to give $1000 to Mr Edwards' campaign. The decision was taken after the AGM, where it wasn't raised — a week before the forum. Effectively the forum was a charade.
And what does Mr Edwards think of public access to the foreshore? In a letter to then Environment and Planning Minister Judy Jackson, in February 2005, he said: "It appears to the Association that certain Aldermen are using the Battery Point foreshore issue for their own purposes: they have seized upon populist issues and have embellished their statements with untruths, half-truths and innuendo. This strategy not only lacks basic integrity, but is also extremely offensive and
personally distressing to affected residents." What Mr Edwards didn't say, was that members of his committee were chief among the "distressed residents."
There is no reason in the world not to join a community organisation because you have a personal interest in what goes on around your home. Indeed, there is every reason to join one and to express your views. But for the president of an organisation to write an official letter on behalf of his association, without declaring that some members of his committee had a vested interest in what he was advocating, is questionable.
The letter goes on: "The Association would like to draw your attention specifically to the claims by some Aldermen that the titles to 11 and 13 Marine Terrace (owned by Guy Green and Ken Hosking) are in some way deficient, and the portion of these titles which extend beyond the high water mark have in some way been 'claimed' by past owners by some
'fraudulent' or inappropriate means. Such claims are both false and strike at the heart of the lands title system …"
The alderman who has consistently argued for public access to the foreshore is Jeff Briscoe. Unfortunately, Mr Briscoe's attempts are sullied by his personal attacks on Mr White and his family. Jeff just can't help himself when it comes to John and his father, the late Sir Alfred White. Lord Mayor Rob Valentine is his usual nice guy self on the issue — as any journalist who asks his opinion on anything can tell you. By that I mean he never wants to say anything to offend anyone if he can help it. Alderman Darlene Haigh, surprisingly, is a forthright defender of the waterfront residents, saying at one council meeting I attended that their houses would be at greater risk of burglaries if there was a walkway.
Mr Edwards ends his letter: "To assist the Association maintain the currency of its position on the issue, it would be helpful if you could confirm that the Government maintains its earlier position that a promenade or similar built structure would not be supported." Well, Ms Jackson was non-committal in her reply. But Premier Paul Lennon did that two weeks ago.
Why would the Premier buy into such a bitter parish fight? And why would he want to reserve the Battery Point foreshore at a time when he supports the destruction of the Ralphs Bay foreshore? Frankly, it beggars belief.
If you don't want to risk life and limb walking around the foreshore, I suggest you drive down to the Purdon and Featherstone Reserve. As you face the water, to your left, is a fence which juts out into the water — the Hoskings property. (It's the fence Mr Briscoe likes to choose as his backdrop when having a media interview). On the other side,
Incat boss Bob Clifford built a modern house and bulldozed the land in front of it right out into the water, with a galvanized fence obstructing the view. To allow public right-of-way, which he blocked, there is a path between his house and the one behind it, leading to the Napoleon St parks. But it looks like the entry to his house and for reasons unknown, the Hobart City Council didn't put up a sign to show it is a right-of-way.
But back to Margot Giblin. Intrepid woman that she is, she made 300 photocopies of the Friends of the Foreshore Association flyer and on Saturday night, letter boxed the suburb. And what does the flyer say?
"Members of the Association will have noticed recent reports in the media that are of concern to all of us who oppose the construction of an elevated promenade along the Battery Point foreshore. The purpose of the meeting is to inform members of the developments and to discuss the Association's response. This is an important meeting and all members
and friends are encouraged to attend if at all possible. All Battery Point residents and friends who have an interest in preserving the Battery Point foreshore in its natural state, whether presently members of the Association or not, are welcome."
The question of an ugly, elevated promenade, of course, is a red herring. Most sensible people want to be able to walk along the foreshore — Ms Giblin has long advocated a scramble track. But opposition is likely to lead to a built walkway, which does not mean some huge concrete horror. It could be one which ties in with the slip rails and jetties which run out into the water
Alas for Mr Hosking, rather more people than intended may turn up at tonight's meeting at Mr White's house — which is being held just eight days before the BPSCCA's AGM, when the committee is up for annual re-election. There hasn't been a flyer distributed about the AGM and there's no sign yet on the Community Hall notice board. It was
advertised in the Mercury, as required by law, but it's run as an in-house event, as Ms Giblin exposed after "Battery Pointer" promoted the AGM on this website (Read more here).
So, residents, if you want a say in your suburb, go to the Battery Point post office, pay the $5 annual subscription, get a nomination form from Mr Edwards (whose contact details are listed on the Community Hall notice board opposite the post office), return it by Thursday and vote at the AGM on Tuesday October 3rd at 7.30pm.
If not, well, let the two Associations rip.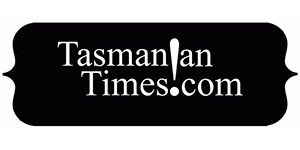 Author Credits: [show_post_categories parent="no" parentcategory="writers" show = "category" hyperlink="yes"]