Cassy O'Connor, Save Ralphs Bay, Press Release
This is a clear abuse of executive power on Lennon Labor's part. It is actively working to remove a Conservation Area illegitimately, to suit Walker Corporation's purpose.
MEDIA RELEASE
www.saveralphsbay.org
TASMANIAN CONSERVATION TRUST AND SRB INC CALL FOR STATE FUNDED TEST CASE TO DECIDE ON RALPHS BAY CONSERVATION AREA
The Tasmanian Conservation Trust and Save Ralphs Bay Inc. have called on the State Government to fund a public interest test case to decide the disputed boundary of the Ralphs Bay Conservation Area.
In a letter sent yesterday to the Minister responsible for the Conservation Area, David Llewellyn, TCT Director, Craig Woodfield said the boundary issue is one, "… most appropriately dealt with by a court of law, to ensure an impartial conclusion is reached beyond the partisan political resolution that is currently in train. It is a misuse of the Parliamentary system to apply a quick fix to an important boundary question, where the significant conservation values of Ralphs Bay are in danger of being under represented in the political debate.
Mr Woodfield writes, "We submit it is in the best interests of proper process that the State Government fund a test case in the Supreme Court, enabling all interested parties to be represented. It is our understanding such a matter of boundary law, with evidence from surveying and land law professionals, would be dealt with by the Court in a relatively short period of time and at modest cost.
"A Judicial determination of the boundary question would allow all arguments to be put forward, resulting in an evidence-based solution rather than a divisive, politically charged, and rhetorically misrepresented outcome.
"I respectfully request that you consult with ministerial colleagues and urge them to support this more legitimate approach to the issue at hand. Given the pending resumption of Parliament, I hope you will respect our strong desire to have this request dealt with as a matter of some urgency."
The Tasmanian Conservation Trust has also forwarded a copy of this correspondence, along with a comprehensive case for supporting the inclusion of the sandflats within the conservation zone (attached), to Members of the Legislative Council.
Premier Lennon has signalled an intention to introduce legislation to, 'clear up uncertainties over the boundaries of the conservation zone in Lauderdale Quay, to ensure protection of the beach and to allow access to the development site should the project get planning approval and proceed.'
SRB Inc. communications coordinator, Cassy O'Connor, said the MLCs have a responsibility to keep a check on abuse of Executive power.
"This is a clear abuse of executive power on Lennon Labor's part. It is actively working to remove a Conservation Area illegitimately, to suit Walker Corporation's purpose," Ms O'Connor said.
"No amount of attempted fiddling with the lines on any map will take away from the fact that Ralphs Bay is a place of the highest conservation value to resident and migratory shorebirds, the critically endangered Spotted handfish and the long term recovery of the River Derwent.
"Members of the Upper House should support our call for the State Government to take the ugly politics out of this issue and have it resolved in a court of law."
Background
On 4 July last year, at the prompting of Walker Corporation lawyers, then Environment Minister, Judy Jackson, 'clarified' the boundary on advice from the Solicitor General and publicly announced that the Ralphs Bay sandflats to low water mark were no longer included within the Conservation Area. Legal advice obtained by the Tasmanian Conservation Trust and Save Ralphs Bay Inc. points to a different conclusion being reached had Minister Jackson sought a wider determination on the boundary question.
On 12 August 2005, SRB Inc. requested the Minister reconsider her decision, setting out a clear list of arguments and applying standard surveying practice to support the inclusion of the land area to low water mark within the boundary — as was the original intent of the Crown Lands' Act Order of 1982 creating the Coastal Reserve which became the Ralphs Bay Conservation Area 'by name change only' under the RFA Act of 1998.
Then Minister Jackson acknowledged contradictory legal opinion and said the matter would be referred to the Crown Lands Assessment and Classification (CLAC) process for Clarence. SRB Inc. were assured we would be kept informed of developments. We have since discovered that some time either just before, or shortly after, the March 18 State Election, the Ralphs Bay Conservation Area was taken off CLAC's agenda.
The Ralphs Bay Conservation Area is shown on government maps to this day (e.g. L.I.S.T.; RPDC Background Report on the Bruny Bioregion) extending out over the bird feeding grounds to mean low water mark. This is a substantially larger conservation zone than the Tasmanian Government is seeking to effect.
The State Government has to date refused requests made by and on behalf of SRB Inc. for access to possibly key public document/s relating to the boundary question. A Freedom of Information request pertaining to a specific file 'PF 10435′ has been lodged by Franklin Greens' MHR, Nick McKim.
Letters to MLCs: 060823_LETTER_to_MLCs_CA_PDF.pdf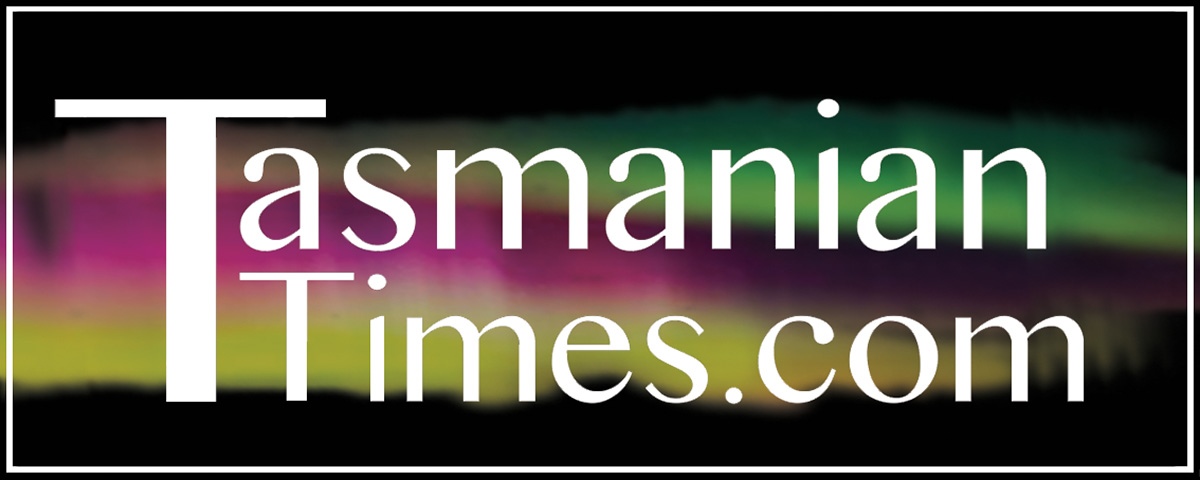 Author Credits: [show_post_categories parent="no" parentcategory="writers" show = "category" hyperlink="yes"]