THE Australian reported on 3 August, 2006 that the board of Tourism Australia (TA) — the federal government statutory authority that undertakes the international promotion of tourism to Australia — had "muzzled" TA's outgoing Managing Director, Scott Morrison, with a conditional severance payment of $500,000.
(I should properly declare that I have some familiarity with TA having served as Deputy General Manager of its predecessor body, the Australian Tourist Commission, from 1970 to 1974, and as Chairman of the same organisation from 1999 to 2003.) The Australian's report indicated that the payout to Mr. Morrison was "… subject to a confidentiality clause preventing him from talking about his feud with federal Tourism Minister Fran Bailey."
Mr. Morrison loses his $350,000 annual salary but the $500,000 payout should keep him eating while he seeks alternative employment. To the best of my knowledge I have met neither Mrs. Bailey nor Mr. Morrison but, having some familiarity with statutory authorities, tourism, politics and matters bureaucratic, this whole sorry saga has the aroma of some manipulative politicking gone badly wrong.
The first issue of interest to me relates to the circumstances in which Mr. Morrison was appointed to TA in the first place. He came to the job after five years as NSW state director of the Liberal Party where, according to a report on crikey.com, "…he was forced to intervene in a stoush between Liberal Party backbenchers and Mrs. Bailey who was then parliamentary secretary for defence." There is nothing wrong with being a state director of a political party but it doesn't have a lot to do with tourism although he reportedly did have an involvement with tourism some years previously in New Zealand.
A member of Hillsong
Even so, my well-honed streak of cynicism leads me to wonder whether a majority of the "heavies" in the NSW branch of the Liberal Party wanted him out because he was not up to the job or they wanted him into Tourism Australia because, reportedly being a member of the Hillsong Church, he would have been well equipped to civilise the place and root out any doctrinal doubters. It's all a bit murky to me — like trying to read the tea leaves in a bottle of Coopers.
My second and principal concern is Mrs. Bailey who seems to me to emerge from this saga as an egocentric meddler and possibly not the sharpest knife in the drawer, either. Indeed, the crikey.com report asserted that there was a "… persistent tension between the tourism boss and Mrs. Bailey since his appointment." There would be persistent tension if there was persistent contact and there should not have been persistent contact.
If Mrs. Bailey understood how government statutory authorities work she would find that they do not tread the same road of frequent and detailed contact as happens between the minister and senior officers of a department. Statutory authorities mostly have a business or specialised function of some kind and report to a board of independent and relevant industry personnel, usually also with a member representing the relevant federal department. The chief executive may meet with the minister from time to time, at either's request, but the minister's contact should principally be with the chairperson of the authority, with the chief executive attending not by right but at the invitation of the minister and/or the chairperson. In short, for the most part Mrs. Bailey should have kept away from Mr. Morrison and left the running of Tourism Australia to those with a mandate and capacity to run it — that is, the management team under Mr. Morrison reporting to the board under a chairman appointed by the government. Mrs. Bailey had no such mandate and, on the evidence to date, no such capacity.
The chairman of TA, Mr. Tim Fischer, is said by a legion of Australians to be one of the finest and most decent Australians ever to sit in the federal parliament. I respect that view but, equally, he may — like most of us — have felt ill-equipped to quell the inappropriate intrusiveness of "Boadicea" Bailey once she jumped into the chariot and flogged the horses.
Just a piss and wind industry
It must also be said that federal governments of both persuasions can claim a rich tradition of appointing ministers to the tourism portfolio when they were manifestly not up to the job. There have been a few exceptions — notably Alan Griffiths (Labor) and John Moore (Liberal) — who have handled the job with distinction but most of the rest were somewhere either side of ordinary. Moreover, the principal parties, even now, are disinclined to give the industry the recognition it clearly deserves as one of our most significant domestic and export industries — export in the valid and important sense of the expenditure in Australia by international visitors — and especially as a highly labour-intensive industry, notably through its employment of young people in particular. I once heard a federal politician describe tourism as "… just a piss and wind industry" — a bit rich from a parliamentarian of all people! — and it would not surprise me if a few such Neanderthals are still about, gathering cobwebs and superannuation on the backbench.
The Crikey reference also asserts that Morrison's departure from Tourism Australia is linked "… to a plan to end the tourism body's status as an independent statutory authority and put it firmly under the control of the minister and department responsible for industry, tourism and resources … The Uhrig review is now considering whether Tourism Australia, with a $140 million-a-year budget to promote Australia internationally, be effectively handed over to the public service … this has led to concerns that Mrs. Bailey is backing the scrapping of the private sector dominated board in favour of an appointed advisory panel."
A half a million because the minister didn't like him
That's right, get rid of an industry-based board with decision-making powers and replace it with a bevy of gormless party hacks and camp followers with an advisory function. Just watch that lot line up for a parcel of perks — visits to prime tourism destinations, complete with silver service and haute cuisine, all at the taxpayers' expense. Moreover, to see how we shape up against the rest of the world, a bit of international travel would surely be obligatory for such an elite group.
There was a time when the boards and management teams of the Australian Tourist Commission/Tourism Australia were held in high regard, in Australia and abroad, for the quality of their personnel, the professionalism and success of their marketing campaigns, the collaborative arrangements with the Australian industry, the breaking of new ground in tourism-related research and much more besides.
All of this would seem to have been put at risk by egocentric intrusiveness by a federal minister along with the apparent resurrection of an old brawl in a new and quite inappropriate arena. If that is the best that Canberra can offer then Australia's international tourism promotion may be best undertaken by the states on a collaborative basis, with a separate secretariat, and funded in part at least by the monies presently made available by the Commonwealth, supplemented by whatever additional funds the states can provide and the support of industry for particular projects, as at present.
For all that I am nevertheless both thrilled and humbled that my taxes have helped a bloke get half a million dollars because his minister didn't like him.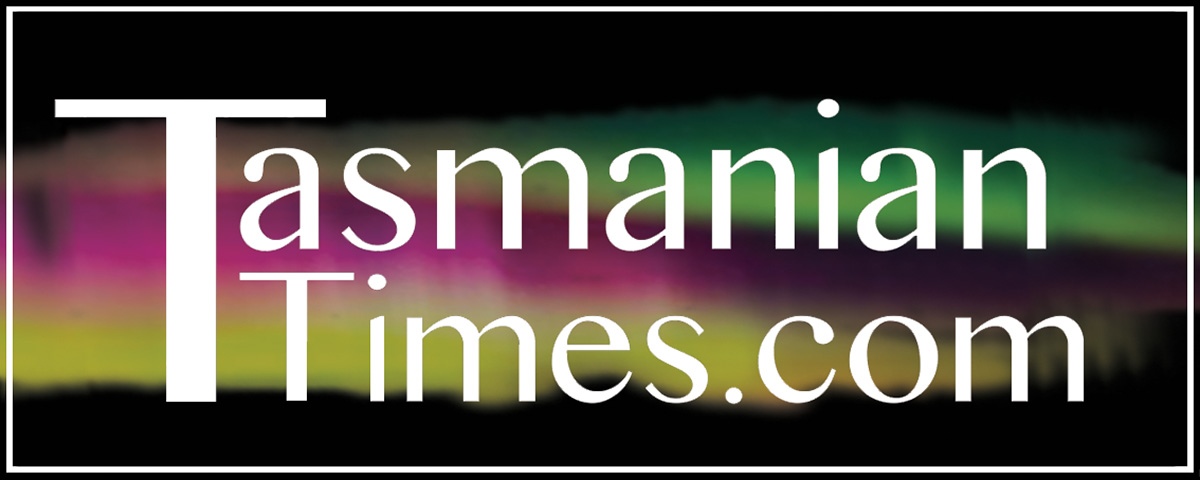 Author Credits: [show_post_categories parent="no" parentcategory="writers" show = "category" hyperlink="yes"]