23 July 2006

MEDIA RELEASE
www.saveralphsbay.org

COMMUNITY LAUNCHES STATEWIDE APPEAL
TO FIGHT CANAL ESTATE THREAT

Save Ralphs Bay Inc. today launched a statewide appeal for support from all Tasmanians who love their unspoiled bays and beaches.

Donations to the Save Ralphs Bay Inc. Fighting Fund will help to defend the coastline from corporate greed and political opportunism. Monies raised will go towards redoubling the effort to fend off Walker Corporation's canal estate threat.

SRB Inc Chair, Bill Edmunds, said now more than ever Tasmanians who care for their coast have to stand together.

"The Walker plan for Ralphs Bay represents a terrible threat to Tasmania's near pristine coastline. Canal estates are environmentally destructive, and they are now illegal in New South Wales. Queensland, Victoria, South Australia AND Western Australia are all experiencing costly problems with canal developments. It beggars belief that our own government is even considering such a proposal.

"We are still reeling from the Lennon Government's betrayal of community and coast, just a few short months after the March 18 Election. The peninsula community , and everyone who appreciates unspoiled coastline, are the victims of a political culture of secret deals for special mates," Mr Edmunds said.

Tasmanians from all parts of the island, interstate and overseas, have already contacted SRB Inc. wanting to know how they can help stop this shocking act of environmental vandalism. Shortly after the bank opens tomorrow, the SRB Inc. Treasurer will deposit a $1000 cheque sent in by a concerned Western shore resident. Donations can be made to the Save Ralphs Bay Inc. account at any branch of the National Australia Bank.

Communications coordinator, Cassy O'Connor, said SRB Inc. has always relied solely on the generosity of its members and supporters. "We survive on donations, and because of every person who has ever bought a sticker, postcard, T-shirt or scarf at one of our community events. Each dollar counts and is put to good use for the coast.

"While we remain hopeful enough Lower and Upper House MPs will have the courage to vote against the PoSS, we have to be ready for whatever path ultimately lies ahead. This has the potential to be a long battle, and the implications for Tasmania's coastline are dire.

"If passed by both Houses of Parliament, and referred to the RPDC as a Project of State Significance, the Walker plan will set a multi-million dollar corporation with government backing, against a community group on limited resources. We will continue to need help in whatever useful form it comes, " Ms O'Connor said.

Funds raised will also go towards enhancing the conservation status of Ralphs Bay and setting out an alternative vision for its future.

Formed as the result of the St Patrick's Day 2004 public meeting at Lauderdale Hall, Save Ralphs Bay Inc. remains a persistent thorn in the side for the developer and its political supporters. On limited resources, the group successfully raised the political heat to such intensity that Cabinet was divided on the issue and, on 2 September last year, Walker Corporation walked, it said, for economic reasons.

The taste of victory was sweet but short. The planned desecration of Ralphs Bay – a migratory bird habitat of international significance, and home to the critically endangered Spotted handfish – is firmly back on Lennon Labor's agenda. The new proposal is bigger, more grandiose and layered with glossy spin. SRB Inc. is committed to working with a broad, concerned community to see Walker Corp. off the sandflats for the second, and final time.

TOMORROW, Monday 24 July, Save Ralphs Bay Inc. holds its Rally for the Coast II at City Hall from 12.30 – 1.30 pm. The speakers are Senator Bob Brown, Duncan Kerr MP, Cassy O'Connor, Danielle Wood and Dr Pete Hay. Bill Edmunds will be MC.
* The attached document includes a map, and summary of key issues raised by the Walker proposal so far…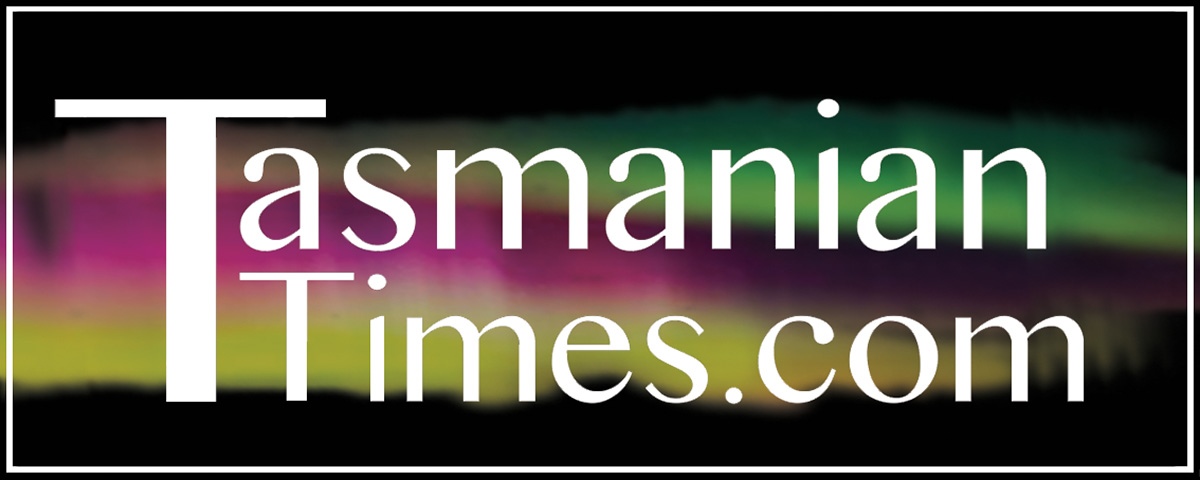 Author Credits: [show_post_categories parent="no" parentcategory="writers" show = "category" hyperlink="yes"]