Geoff Law, Press Release
The draft IIS indicates that, over the course of 25 years, the mill will consume over 32 million tonnes of native forests, while large volumes of plantation-logs are exported as unprocessed woodchips for other mills.

"This proposed pulpmill, if it goes ahead, will destroy about 2000 square kilometres of native forests, largely in north-east Tasmania," said Wilderness Society Campaign Coordinator, Geoff Law.

"Gunns' level of woodchipping in Tasmania will leap from the current 4.4 million tonnes per annum to nearly seven million tonnes per annum," he said.

"The document contains no discussion of the impact of this assault on the wildlife, scenery and water catchments of Tasmania's north-east. It will be devastating for species such as the endangered Tasmanian wedge-tailed eagle."
MEDIA RELEASE 10 July 2006

PULPMILL TO BE 80% RELIANT ON NATIVE FORESTS AT START-UP, SAYS LEAKED IIS

Export woodchipping to continue at high levels even after pulpmill is built

Gunns' proposed pulpmill will be primarily fed by native forests from north-east Tasmania during its first years of operation and will never be 100% plantation-based, according to part of a leaked draft of the company's Integrated Impact Statement (IIS), released today by the Wilderness Society.

The leaked draft, Volume 1 of the IIS, is over 450 pages long. The full IIS is expected to consist of over 2000 pages of text, graphs, tables and photos. Its presentation to the Tasmanian public for comment is the next part of the formal approval process.

The draft IIS indicates that, over the course of 25 years, the mill will consume over 32 million tonnes of native forests, while large volumes of plantation-logs are exported as unprocessed woodchips for other mills.

"This proposed pulpmill, if it goes ahead, will destroy about 2000 square kilometres of native forests, largely in north-east Tasmania," said Wilderness Society Campaign Coordinator, Geoff Law.

"Gunns' level of woodchipping in Tasmania will leap from the current 4.4 million tonnes per annum to nearly seven million tonnes per annum," he said.

"The document contains no discussion of the impact of this assault on the wildlife, scenery and water catchments of Tasmania's north-east. It will be devastating for species such as the endangered Tasmanian wedge-tailed eagle."

"Gunns says that the reliance on native forests will drop from 80% to 20% over 10 years," said Mr Law. "But there is no guarantee. They are saying 'trust us'."

"The draft does not rule out using oldgrowth forests in the pulpmill. We therefore call on Gunns to give an unequivocal undertaking to the public that no oldgrowth will be used for pulping or burning for power generation."

The draft IIS also suggests that a 20-year wood-supply agreement between Gunns and Forestry Tasmania for supplies of millions of tonnes of logs from public land has already been drawn up (p.188).

"Vast areas of native forests on public land may already have been condemned for pulping," said Mr Law. "The Tasmanian Government should come clean and tell Tasmanians whether an in-principle agreement has already been signed between Forestry Tasmania and Gunns."

The leaked draft IIS shows the following:

At start-up, the pulpmill will be 80% reliant on logs from native forests (p.177 and 178);

The overwhelming majority of those forests will come from the north-east (Fig. 6-20, p.198);

Only after about 2015 will plantation-grown logs start to overtake native forests as the primary source of wood for the mill (Fig. 6-20, p.198);

Even after the pulpmill is operating, exports of woodchips will remain at between two and three million tonnes per annum – making a total woodchipping level of about seven million tonnes per annum, compared with the current level of about five million tonnes per annum (Fig. 6-23, p.204);

Gunns' woodchipping capacity at Bell Bay will be expanded by over 50% to about five million tonnes per annum (p.28);
Over a 25-year period, 36% of the mill's consumption will be from native forests – totaling some 32 million tonnes of logs, primarily from Tasmania's north-east (Fig.6.15 p.194 and table on p.197);

An agreement with Forestry Tasmania for millions of tonnes of trees from Tasmania's public forests for the pulpmill over 20 years was expected to have been finalized 'in early 2006'. The agreement would deliver millions of tonnes of publicly-owned wood both to the pulpmill and for future exports of woodchips (p. 188);

A 'plantation preference' strategy for the mill has been considered but not adopted (p.197). The plantation-preference strategy would reduce the pulpmill's reliance on native forests by 20% (from 36% to 16%).
The Mercury report: Warning on mill impact
Earlier: My issue with the pulp mill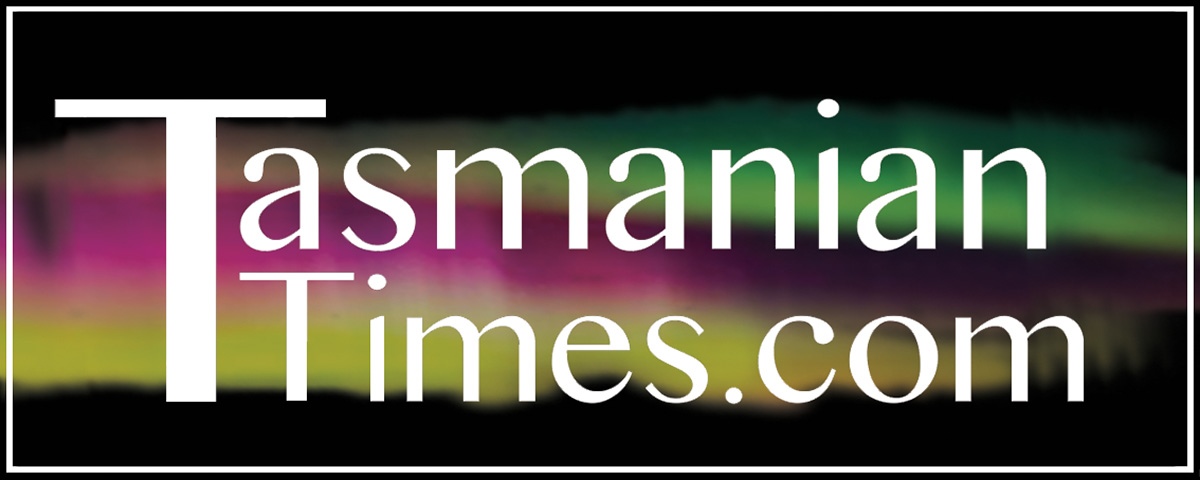 Author Credits: [show_post_categories parent="no" parentcategory="writers" show = "category" hyperlink="yes"]