11th July, 2006

Ralphs Bay, Green misbehaviour, put onus on Legislative Council

There is a big onus on the Legislative Council, as Tasmania's powerful house of review, to investigate the Lennon government's misbehaviour since the March elections, National Greens Leader Bob Brown said today.

"This is the most powerful upper house in the western world. It was reconstituted in 1856 to keep a watch on the "excesses" of democracy. The Council either takes the duty of being watchdog over this majority Labor government seriously, or it becomes part of the problem.

"In the absence of an independent commission against corruption, this Council should use its powers to investigate the Deputy Premier's serious misbehaviour and the Premier's duplicity over the Walker Corporation's destructive proposal for Ralphs Bay", Senator Brown said.

"The Council is failing its job if it sits on its hands with government malpractice so demanding proper scrutiny," Senator Brown said.
Earlier: The Good Name of Tasmania
What the Libs say:
Media Release

Tasmanian Liberal Leader

WILL HODGMAN, MHA

Wednesday July 12, 2006

Green stumbles again on TCC

If there was any doubt last week that Bryan Green should be sacked as Deputy Premier and a Minister, there is none now.

The facts of the matter are clear.

Minister Green has continued to deceive the Parliament over his dealings with TCC since apologising for signing the illegal deal that sought to give it a monopoly in the building accreditation market.

He's abused the Parliament by not answering basic questions in that forum about TCC for weeks yet has answered questions on radio.

And he's either not told his Premier about whether or not he insisted that the most contentious and illegal Clause 9 be part of the TCC deal after his department removed it, or the two are collaborating.

The Premier's contention today that it didn't matter who drafted the document his Minister signed was incredible, when this clearly goes to the role of former Labor Minister, John White, in striking this deal with the Deputy Premier.

And the duo's tactic of wasting time in Parliament with long answers on Dorothy dixers, and nothing answers to critical questions about TCC, was obvious for all to see.

Tasmanian Liberal Leader, Will Hodgman, said it should not be forgotten that the only thing Minister Green has apologised for in relation to this scandal was signing the deal, not any of his actions leading up to it.

These include his rejection of a second player's application to accredit builders, his subsequent introduction of legislation to benefit TCC by ensuring it had the market to accredit architects, engineers and building surveyors, and his claim that he was not aware of any real disquiet in the building industry about TCC during Budget Estimates hearings.

This was another grave misleading of Parliament as the Liberals have been told by industry sources it was impossible Minister Green could not have been aware of huge concerns about fees and services of TCC for the past two years.

He has a director of Building Control, a Building Reglation Advisory Committee and a Building Working Group which all have duties to advise the Minister of issues relating to the Building Act such as TCC.

When asked a question about whether these bodies advised him in relation to concerns about TCC – to ascertain whether Mr Green misled Parliament two weeks ago – he refused to answer on the grounds that he was no longer the Minister.

As the crisis surrounding TCC deepened even further for the government, the Deputy Premier all but admitted on ABC radio this morning that the compensation and monopoly clauses of the deal were the idea of John White.

However, he's refused to say whether John White or a representative actually drafted the deal or any part of it, he signed.

It's interesting that the first signatory of the agreement, tabled last week, is John Charles White, and the second signatory is Bryan Green.

What has emerged today is that Bryan Green is arrogant enough to think that an apology for signing the deal will cut it, and that he can continue to deceive the Parliament, treat it with contempt and not come clean on all his dealings in any way.

And the Premier continues to condone this conduct.
The Greens
MEDIA RELEASE

For comment: Cath Hughes, Media Advisor, 0419 886 304

Peg Putt MHA

Greens Opposition Leader

Wednesday, 12 JULY 2006

ORCHESTRATED EVASION CONFIRMS ALLEGATIONS ON VITAL TCC CLAUSE

Did Lennon Collaborate on Cover Up?

The Tasmanian Greens today are appalled by the orchestrated evasion of Parliamentary questions over the Deputy Premier's role in reinserting the controversial exclusivity clause – Clause 9 – into the TCC agreement, and over whether the Premier was informed of this action when his Deputy has claimed to have made a clean breast of things to him.

Greens Opposition Leader Peg Putt MHA said that the Deputy Premier had admitted on radio to his role in reinserting the clause against advice, which now leads to the question of whether the Premier knew of this and collaborated in covering it up over the past week, or was not himself told the full story by Minister Green.

Ms Putt said that if the Premier had not been fully informed of this critical detail yet was now prepared to claim that his Code of Conduct for Government Members had not been breached, then that Code was clearly worthless and normal standards of Ministerial propriety were not being enforced in Tasmania.

"We are now experiencing an orchestrated evasion in Parliament of crucial questions over the Deputy Premier's role in reinserting the controversial exclusivity clause into the TCC agreement against Departmental advice, and over whether the Premier was informed of this action," Ms Putt said.

"The combination of an apparent admission on morning radio, and the refusal of the Deputy Premier to rebuff assertions in Parliament that he insisted on reinserting the key controversial clause which set up for an estimated $2.5 million payout to Labor mates, make it pretty clear that this is the true story although neither he or the Premier will say so."

"It is outrageous that this key aspect of the sorry saga, which shows the Minister overriding the Department and reinserting the clause that was vital to securing a benefit for his Labor mates in TCC, was hidden during his public apology and attempt to clear the slate when last week's no confidence motion was debated."

"The Deputy Premier and Premier repeating that Minister Green has 'taken full responsibility' is all very well but it fails to address the fact that full responsibility is not the same as full disclosure, and it is the lack of disclosure which is ensuring that this scandal continues."

"What an incredibly low bar has been set by the Premier when he does not regard the actions of his Deputy, now fully unmasked, to be a sacking offence."

"Was he aware that his Deputy had reinserted the clause against Departmental advice when he publicly stated his dissatisfaction with Mr Green's failure to seek Crown law advice, as there is a contradiction here?"

"If the Deputy Premier did not tell the Premier the whole story, why is he still in this job?"

"If he did tell the Premier about this, why does the Premier say his man has not breached the Code of Conduct for Government Members?"

"Openness and accountability have strict limits under Lennon and his Code of Conduct applied to Ministers is obviously not worth the paper it is written on."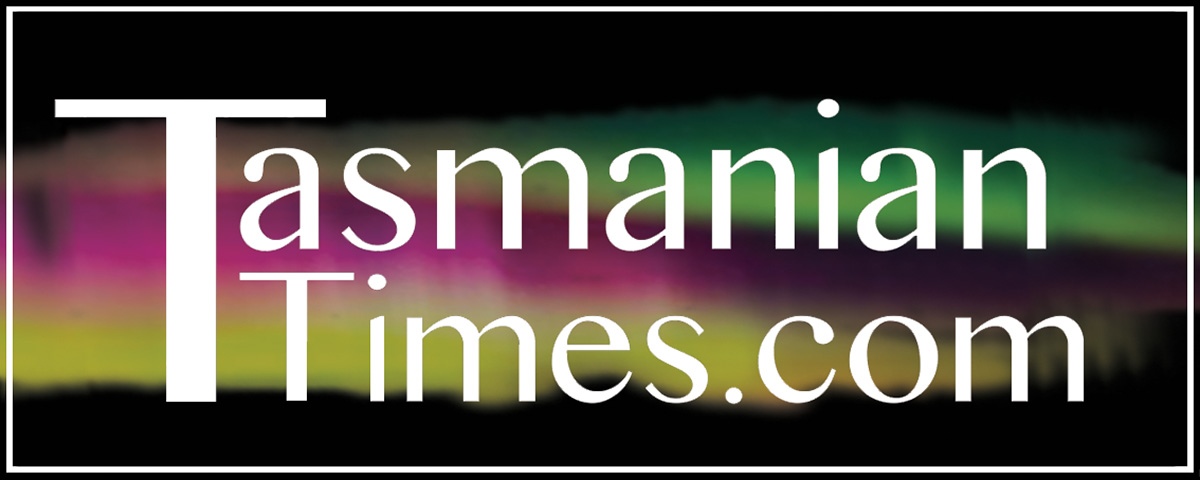 Author Credits: [show_post_categories parent="no" parentcategory="writers" show = "category" hyperlink="yes"]