ABC Online
The Tasmanian Government has decided not to form an agreement with the State's builders accreditation body. Deputy Premier Bryan Green says he made the biggest mistake of his political career when he signed the agreement two days before this year's election was called. The Tasmania Compliance Corporation (TCC) has a monopoly over accrediting the State's builders and it is run by two former Labor ministers. Attorney-General Steve Kons says the agreement is not legally binding and the Tasmanian Government will not move to formalise it. Mr Green admits he has made a mistake. He has rejected Opposition party calls to resign, saying he hopes he will be judged on the entirety of his career not just his mistakes.
What the Libs say
Tasmanian Liberal Leader

WILL HODGMAN, MHA

Tuesday July 4, 2006

Green must go over Labor mates scandal

Deputy Premier Bryan Green should resign or be sacked.

This should be the result of his admission in Parliament today that he signed a secret deal two days before the election that would financially benefit a company run by two former Labor Ministers.

The Service Level Agreement he signed on February 15, 2006 confirms that he agreed not to exercise his powers to allow a competitor to enter the building accreditation market, and disadvantage Tasmanian Compliance Corporation, without providing a staggering three years notice.

The agreement provided for compensation to be paid to TCC of more than $2 million if the Minister exercised his right to authorise more than one accreditation body.

Making matters even worse for this Minister is the fact that the deal was signed two days before the election was called, at a time when there was a high level of concern about TCC's fees and charges, and without him even knowing whether TCC was complying with its conditions of authorisation.

It compounds concerns over his decision to refuse a second body accreditation in the building industry in 2004.

On top of this, Mr Green:

· Deceived Tasmanians by refusing to answer questions about this secret deal during three weeks of intense Parliamentary scrutiny;

· Apparently didn't tell the Premier about the secret deal;

· Only came clean about the deal and his role in it after being forced to by the Cabinet, which acted only after glaring inconsistencies in Ministers' stories became apparent after Budget estimates hearings.

Tasmanian Liberal Leader, Will Hodgman, said these actions by Mr Green amounted to far more than errors of judgment or naivety and they showed without doubt that he is not competent to hold the positions he now holds.

"The deal signed by Minister Green would have benefited two former Labor Ministers.

"An apology is not good enough. Bryan Green must do the only honourable thing he can now, and resign."

This is also the Premier's first real test since being elected leader of the State in his own right.

Mr Green has spoken about errors of judgement, and it would be an error of judgment if the Premier didn't ensure Mr Green had resigned by the end of today.

"If Bryan Green doesn't offer his resignation, the Premier should sack him."

Mr Hodgman attacked the government for using the environment of a Ministerial Statement to come clean on details of this deal in the controlled manner that it did today, after weeks of refusing to answer questions.

"The government was forced to take the actions it did today because it knew its stories had unravelled and glaring inconsistencies had been exposed," he said.

"It used the statement as an excuse to not answer any questions on this issue in Parliament today.

"But those questions remain.

"They include:

· Why Minister Green didn't tell his Premier about the deal he had signed;

· Why the Attorney General didn't tell the Premier about the deal which he became aware of in April;

· Whether the Premier endorses Ministers running around signing deals they believe irrevocably bind the government without telling him or taking them to Cabinet;

· Why the government for weeks said it couldn't release the document because it was commercial in confidence, or the most recent defence by Minister Kons of legal reasons, only to release it today; and much more."

Mr Hodgman said the TCC scandal still had a long way to run before the public would be satisfied that all of the questions had been answered and the appropriate actions taken against those who have breached accepted standards.
What the Greens say
Peg Putt MHA

Greens Opposition Leader

and

Kim Booth MHA

Tuesday, 4 JULY 2006

DEPUTY PREMIER MUST RESIGN OR BE SACKED

As Labor Finally Forced to Release TCC Service Level Agreement Signed Two Days Prior State Election

The Tasmanian Greens today said that the Government had done half the job in finally releasing Bryan Green's Service Level Agreement with the Tasmanian Compliance Corporation and having the Deputy Premier apologise, but that this was not satisfactory and the Deputy Premier should resign or else be sacked for his cronyism.

Greens Opposition Leader spokesperson Peg Putt MHA, accompanied by Greens' Shadow spokesperson on Building Matters Kim Booth MHA said that it was only after weeks of cover-up that the Premier had been forced to get his Ministers to make a clean breast of the matter by the Attorney-General's admission that the Agreement was not commercial-in-confidence, and that signing up a deal to tie the hands of an incoming government to pay his Labor mates at least $2.5 million whether or not they continued to be authorised for building accreditation services, only two days before the election was called could not plausibly be described as an oversight or moment of confusion.

The Greens also believe that this scandal highlights the need for an independent body such as an ICAC to investigate allegations of impropriety in public life.

Ms Putt also said that the Premier's Code of Conduct for Ministers was now in tatters.

"When finally forced to make this shonky deal public, and to apologise, after weeks of cover-up, deception and evasion the Premier has done only half the job, because Bryan Green's situation as a Minister has become untenable and he must go," Ms Putt said.

"If the Deputy Premier will not have good grace to resign, then the Premier must give him the sack."

"There can be no excuse for the cronyism exhibited here, where an attempt was made to limit a Minister on carrying out their statutory duties in order to confer a massive financial benefit onto Labor mates."

"The collaboration of the Premier in trying to conceal this agreement for weeks on end, making claims about it which have now been shown to be incorrect, and then giving his Deputy the soft option of a half-hearted apology, reflects very badly on the Premier, and his standards in government," Ms Putt said.

"The Minister has resorted to something resembling the AWIS defence of 'I don't recall', but locally we have seen this pattern of Ministerial incompetence before with ill-fated Minister Ken Bacon," Mr Booth said.

"Finally after many months on the case we have the shonky nature of dealings over Builders Accreditation revealed."

"After weeks of prevarication about the nature of this Agreement with the Premier adamant that it was a Memorandum of Understanding we discover today that the signed document actually is a Service Level Agreement as first alleged but subsequently denied."

"The need for an ICAC to investigate allegations of impropriety in public life has been demonstrated yet again in the actions of the Lennon government."

"I personally took a delegation of builders displaced as a result of this questionable accreditation regime to see to see Mr Green in his Burnie office, to no avail, but it was a different story when his Labor mates took the trip to Burnie and walked away with a guarantee of $2.5 million," Mr Booth concluded.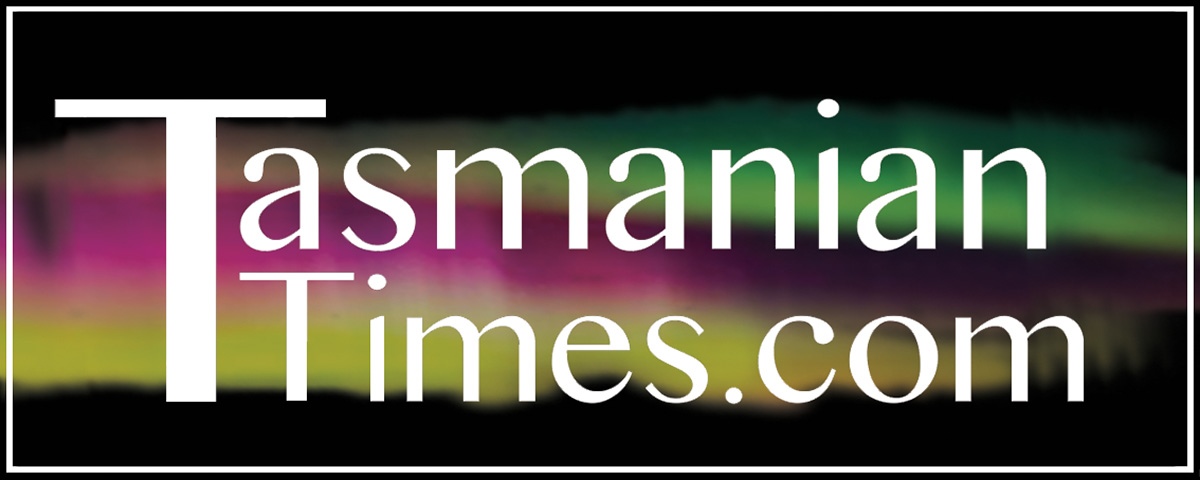 Author Credits: [show_post_categories parent="no" parentcategory="writers" show = "category" hyperlink="yes"]