"HE'S here for you."
I knew immediately — "he" was Harold. No-one ever came to visit us at such an early hour. It was a busy place, with seven of us living in an ex-primary school halfway up Mount Wellington.
Visitors before 8am were, however, unheard of in this particular hippy haven.
I knew it was Harold because days before he'd served a Tasmanian Supreme Court writ on one of my housemates. Gunns Ltd was the plaintiff and I was named as a defendant, so I knew it was only a matter of time before the man returned to find me at home.
This was all more than 18 months before writs were issued on the "Gunns 20".
I was ready for the moment, in a media nerd kind of way. As I struggled out of bed I scooped up my video camera, which I'd carefully recharged and cued so I could grab it and record the vital moment. As it happened the moment was very uneventful. "Oh I'm on camera am I?" Harold said, unperturbed. "Oh well, here you are then. Sorry about this, terrible thing."
Terrible thing indeed. No statement of claim was attached, but the writ announced that Gunns wase claiming for damages arising from a protest action at the Triabunna woodchip mill earlier in 2003. All seven defendants had previously been charged for the action. We'd all pleaded guilty and copped the $1000 fine, thinking that would be the end of it.
Gunns obviously thought otherwise.
Itching to tell the media
We made an appointment with a local lawyer known to be sympathetic to the cause. He helpfully talked us through the initial paperwork necessary for us to contest the claim, gave us some careful advice on dealing with the media while avoiding comtempt of court, outlined what bankruptcy meant and wished us good luck.
As a group of dedicated activists, we'd been itching to tell the media. Taking into account the legal advice ("try not to say anything at all"), we decided on a media plan. First we faxed a copy of the writ to local media organisations. Then, we let it be known that a couple of us would be filing the necessary paperwork to contest the claim at Dobson, Mitchell and Allport (Gunns' lawyers for the action), corner of Harrington and Davey.
What already seemed like a surreal day became more so as Sally and I donned furry quoll suits for the occasion. Complete with sunglasses, suitcases and Stetsons, we stepped out of Sally's ute in full legal marsupial style, ready to face the media and the law.
"The media" was actually just a guy with a video camera. Just before leaving to do the stunt I quickly rang around to see which media organisations to expect. To my surprise almost no-one wanted the story. "I'm just not sure I'm legally allowed to report it" said the journalist from The Mercury. In the end Southern Cross was the only media organisation to report the writ. They ran a short story featuring our quoll alter-egos walking into the lawyers' office, accompanied by a
careful voice-over in legalese. The whole story ran just under ten seconds.
For months we heard no more about the case, but every day I wondered just what was going to happen.
Flash forward eighteen months. Late in the morning of 14 December 2004 I'm rung and told that a writ from Gunns Ltd has been served on someone and my name is on it. Again. This time, though, the Wilderness Society was on it too, and with big name talent like Bob Brown involved there was nothing that would get in the way of the story. News of the case broke Australia-wide within hours.
Feeling rather silly
The Wilderness Society called a snap rally for the next day to support the defendants (someone had already named us the Gunns 20 — perhaps because it was still well before the Bali Nine). Hundreds of supporters turned up, and cheered as the names of the defendants were read out one by one. Those of us present stepped forward to have our mouths taped shut. Written across the tape was "Gunns" in bold letters.
The image has become synonymous with the case, but I remember feeling rather silly as it was happening. Flanked by people I hardly knew, stepping up to applause not for my achievements but because Gunns had launched (another) legal action, I was bewildered at the fuss. After all — it was not the first time.
The day was mostly spent dealing with the shock and excitement of my friends and acquaintances. They thought the whole thing was exciting, that I must somehow be pleased to be in on it, that the case would backfire and we would emerge victorious. My experience with my first lawsuit did not incline me to such a view.
Over time I've found myself being quiet when questioned about the case, gently changing the subject as people rant on about how fabulous it all must be. As someone with few personal possessions bankruptcy hadn't really scared me until I found out that I couldn't leave the country — I'd have to surrender my passport for seven years.
I have to point out here that the support for the defendants has been amazing. It's of course fantastic that lots of people have given generously to the legal fund, as without that support the costs involved would be so mammoth as to squash what little energy we have to fight the thing. More than this though, it is heartening to see support for us every day on the cars of people I don't know.
The contrast between the two writs has been huge, and not just in terms of profile. This time the writ was served in the Victorian Supreme Court and some defendants , including myself, were found representation through the Public Interest Law Clearing House, an organisation funded by the Bar in Victoria. Costs in the first case were minimal — simply because nothing happened. Most of the Gunns 20 defendants are already facing huge legal bills from the proceedings thus far.
A test of patience
These proceedings have been a test of patience. The case, another eighteen months later, is still in the first stage — the initial strike out hearings. Before these hearings, the plaintiff produces a statement of claim. Then, in front of the judge, the defence argues for part or all of the claim to be struck out. The plaintiff argues otherwise. The judge usually makes a decision later, often weeks after the hearing. If the claim is struck out, the plaintiff goes away, redrafts the thing and resubmits it to the court. This whole process has happened twice so far.
This latest (third) round of hearings, held from the 9th-14th March, also served as the final chapter in my first lawsuit. Another suit was brought to the attention of the judge, this one against Greenpeace protesters who did a remarkably similar action as ours, against the same woodchip mill but a year later. One of the defendants in this writ was Ben Morrow, 13th defendant in the Gunns 20. The point was carefully made by Ben's lawyer Mr Murdoch:
Your Honour, I am not suggesting, Your Honour, that there is a current abuse of process in existence. There would be, if I could establish that this writ was in fact alive and because it does relate to the same matters that are alleged against Mr Morrow in this case but it illustrates eloquently, Your Honour, the fact that the plaintiffs could have taken action against Mr Morrow or others in the appropriate jurisdiction without enmeshing them in this action.
Lawyer for the plaintiffs, Mr Howells, was taken by surprise.
HIS HONOUR: Mr Howells, do you know anything about this action at all?
MR HOWELLS: No, Your Honour. We're getting some instructions about it. We weren't given notice of this in the outline but we will get some instructions.
Later that same day my first writ was also handed to the judge by Mr Gronow, my lawyer.
That was on the Friday. Returning on the Tuesday after the March long weekend, Mr Howells announced steps had been taken to end the matter.
MR HOWELLS: … I am instructed that it was understood by our client that they had given instructions for the withdrawal of the matter generally.
HIS HONOUR: But that hasn't been done.
MR HOWELLS: Because of a change of solicitors, that hadn't been done but it has been done this morning, I am instructed, Your Honour, and we will of course provide to the court if we might have 24 hours, a copy of the discontinuance.
And so they had. A check at the Supreme Court later that day revealed that, indeed, the matter had been withdrawn that morning. The judge was happy to move on.
HIS HONOUR: Well everyone's heard what you've said and probably nothing more will happen, but if somebody wants to raise it they can. I'll simply mark that bundle of Tasmanian court documents, I'll just mark them A for the sake of identification.
#EXHIBIT A: Bundle of Tasmanian court documents. So that A consists of a bundle of documents being a copy of a writ directed, a writ in Action No. 251 of 2003 in the Supreme Court of Tasmania, an interlocutory judgement in that action, that proceeding, and copies of writs in Action No.178 of 2004 in the Supreme Court of Tasmania.
A pain …
And thus my first lawsuit ends its life — as the first exhibit in my second lawsuit.
Certainly I'm thankful that the first case has been withdrawn, if only for the other six defendants who now no longer have the matter hanging over their heads.
During these most recent proceedings it was stated by the defence that it was "almost irresistible" to make the inference that "at least a significant number of the components of this litigation are not really directed to vindicating rights but to warning off individuals who might be inclined to protest against the activities of Gunns." (Julian Burnside QC, 14/03/06)
Since this statement protests in the southern forests have intensified and the campaign against the pulp mill has gained momentum. In recent times we've seen letters of condemnation written by groups of overseas lawyers and laws drafted aimed at stopping such a suit happening again.
I believe it's vital that anyone considering protest action not be deterred, even if they do interpret the case as being a "warning".
To me it's just a pain in the arse.
Published this week in Togatus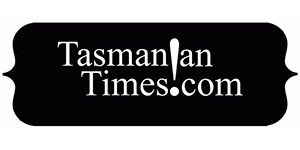 Author Credits: [show_post_categories parent="no" parentcategory="writers" show = "category" hyperlink="yes"]