VISITORS to this site may recall an essay I wrote a few weeks ago on Peter Costello.
It was a critical piece — but rightly so in my view — and I now note that, quite unrelated to anything that I have written, Stephen Mayne has written a critical piece on Costello in crikey.com. By way of preamble, Mayne notes that Costello has always claimed to have been guided by a strong moral code. Indeed, I seem to recall in this context that there has been television footage shown of Costello at gospel-type gatherings, possibly during election campaigns.
After observing that Costello "… ducked and weaved his way through the Rob Gerrard scandal", Mayne asks "… where was that moral code when Qantas offered to upgrade three of his children from economy to business class for a flight from LA to Melbourne in January? To accept such a gift worth almost $15,000 just before Cabinet was to take a decision on Singapore's pitch to fly the Pacific route was no less politically appropriate than Paul Lennon's five-star upgrade at Crown Casino last year."
Oops Peter. Not good. Not good at all. $15,000 may not sound much to Peter Costello but offer it to a young woman in Struggletown whose husband has fled the coop and she has three children under six to feed and clothe while battling to pay the rent and she will snap it up. Perhaps that is not a good analogy — Struggletown is way off Peter's track.
The above-mentioned upgrade was subsequently challenged by Costello's office. It was asserted by a staffer that the Treasurer specifically asked that his children not be upgraded but Qantas did it anyway. I accept that but, one way or another, Costello can't put a foot right, as evidenced by Mayne's further observation that "The latest mistake was appointing one of his personal financial supporters, Jeffrey Brown, to the Future Fund board when the merit of such a move is genuinely open to question. Jeffrey who, you say? Exactly. Without contributing more than $17,000 to the (electorate of) Higgins campaign we very much doubt Brown would have got the gig."
The most interesting political figure
As each month goes by I become increasingly convinced that Peter Costello will never lead the Liberal Party.
However, many former Treasurers have gone on to wear the purple as Prime Minister, in which context I think Paul Keating is one of the most interesting political figures I have ever observed and met. I have met him only once and that was some twenty five years ago, in the late seventies or early eighties. I was head of the Tasmanian Premiers Department at the time and Doug Lowe, the Premier, walked into my office late one morning to say that he had an appointment after lunch with a "young bloke" from Canberra, a shadow minister named Paul Keating, but could not keep the appointment because a crisis of some kind had arisen. Could I spend some time with him? Yes, I could. The premier added that Keating wanted to get a feel for Tasmania generally — the economy, new initiatives, welfare, trade etc. — as well as a chat about minerals and energy matters with the then Director of Mines.
We spent a couple of hours together, talking about Tasmania but all sorts of other things as well. He impressed me as a very charming bloke, highly intelligent, articulate and with an engaging sense of humour. We had a most enjoyable couple of hours.
Coincidentally, it was about that time that, because of successive international oil crises, I was required to attend a committee — comprising industry leaders and senior federal and state bureaucrats — to monitor the oil situation and to consider and propose responses to it. I well recall that, at lunch during one such meeting, Keating's name was mentioned at the table at which I was sitting. In the ensuing discussion, the industry leaders present were fulsome in their praise of Paul Keating. They were impressed with his charm, his intelligence, his grasp of industry concerns and challenges and, above all, that he had never breached a single confidence from the detailed briefings he had received.
Tussle with Bob Hawke and meeting Bob Menzies
All of that led me to take a particular interest in Paul Keating over the next few decades — his years as Treasurer, his tussle with Bob Hawke, his term as Prime Minister, his loss of power and his life out of politics, from which he occasionally emerges to make a point and remind us of the mind, the wit and the ever-ready thrust of the verbal rapier.
There was something of Hamlet in Keating; perhaps a lot. In one manifestation he was, and possibly remains, a man brimful of confidence, eloquence and authority — an assertive man on top of himself and of the world around him. And then, at other times, he seemed to wallow in his inner self, a fragile man, a man at the beck and call of his demons. A man adrift is some murky backwater of the mind.
Paul Keating did some good and very important things for this nation. We should not forget that, whatever our alliances or prejudices.
I met Bob Menzies only very briefly. It was shortly after I had arrived in Canberra in 1960 when, as a callow diplomat-in-training, I was singled out to attend a reception at Parliament House. The departmental hierarchy presumably decided I needed some exposure to help eliminate, or at least smooth out, some of the rough edges that were doubtless readily apparent.
On arriving at the function, I was whisked away to the Prime Minister's suite to render up a shirt stud because the Prime Minister had lost one and a minder hovering near the entrance had decided that mine looked a good match. Avuncular and beaming, he invited me to join him in a scotch — which I politely declined — and he then used the stud to close off the view of his singlet. A few more pleasantries and a brief cross-examination on my background and interests and that was it. The stud was returned the next day.
At that point in time, Menzies had been a central figure in Australian politics for some three decades and still had seven years to run before he finally bowed out. He had been a key player in the late thirties and early forties but, through the fifties and sixties, he dominated the Australian political landscape. It is true that the opposition was in some disarray and that, such was the heady post-war growth of the economy, economic success had a certain inevitability about it, but for all that it was no mean feat to dominate Australian politics for as long as he did.
Meeting Marold Holt
The first Prime Minister whom I met for any length of time was Harold Holt and that was before he actually wore the purple. It was in Ghana in the early sixties and Holt, as Treasurer — accompanied by his wife, Zara, and two or three advisors — was attending a conference of Commonwealth Finance Ministers in Accra. I met him a couple of times subsequently but none of those meetings would merit recall were it not for some of the subsequent assessments, critical and favourable, and allegations that he had spied for China.
I find the latter suggestion entirely fanciful not only because of the total absence of supporting evidence but, rather, because Holt did not impress me as being devious enough or, indeed, tough enough to assume such a role. Thankfully, all those silly theories about Hold have been comprehensively debunked.
I found Holt to be an engaging, decent man but also, I thought, a soft man. He rose to eminence in the socalled "Lucky Country" days when, for the most part, early post-war political leaders were able to preside over seemingly eternal affluence for which, understandably, they took the credit which meant that, later on — when the world became smaller and the socio-economic climate less temperate — they had to take the blame. Hence, in part, the much higher level of political volatility that characterised the nineteen seventies, eighties and nineties.
I could not see Holt as a man with the kind of steel necessary to handle the challenges that were fast becoming apparent during his brief reign and which plagued his successors. A courtier rather than a prince, he seemed caught between the frothy world of boutiques and beach parties on the one hand and the harsh, unrelenting world of politics on the other. He seemed more comfortable in the former but it was the latter that seemed to be destroying him during his brief Prime Ministership.
Black Jack McEwen
The federal political leader whom I knew best was John "Black Jack" McEwen, the Country Party leader and Deputy Prime Minister who retired in 1971 after some thirty four years in the parliament, thirteen years as Deputy Prime Minister and about the same period as the minister with responsibility for trade, industry and related matters. I saw McEwen — or spoke by telephone with him or his staff — for most days of most weeks for the three years I was head of the Policy Secretariat of the Department of Trade and Industry in the late 1960's. The function of the Policy Secretariat was to be the channel of communication with the minister and his staff, coordinate the preparation and transmission of cabinet submissions and undertake the preparation of cabinet submissions and policy proposals on those issues that did not fall within the mandate of other task-specific divisions of the department. And otherwise be at the beck and call of the minister whenever he had a bright idea or a comment on something we were working on.
I liked McEwen. He was a big, tough, gaunt man; a farmer from Stanhope near Shepparton in Victoria; and one of the wiliest political practitioners in the Australian history of the game. The Country Party was the junior partner to the Liberal Party in a coalition that dominated federal politics from 1949 through to the ascent of Gough Whitlam's Labor Party in 1972. McEwen was responsible for some of the most significant policy initiatives of the post-war years, notably his pursuit and successful consummation of the Australia-Japan Trade Treaty which greatly accelerated the pace of post-war infrastructure development, trade expansion and economic well-being generally. To pursue the treaty at the time he did — when anti-Japanese sentiment still pervaded the country — was a political initiative that reflected both great strategic vision and considerable political courage.
Billy McMahon, Paul Hasluck
I enjoyed my contact with McEwen. He was very demanding but scrupulously fair and generous in response to jobs that he considered well done. Whenever I had to brief him at his Melbourne office, usually over a couple of days, he would always invite me to lunch at his home in Orrong Road, alone or with one of his staff members. A tough, strong man but, for my part, also a decent, direct and personable man.
McEwen's greatest political adversary was in the coalition, not the opposition — Billy McMahon, a Liberal Party aspirant to the prime ministership whose elevation McEwen blocked, insisting that he would take the Country Party out of the coalition should McMahon be elected leader of the Liberal Party and thus Prime Minister. McEwen eventually relented — after the resignation of John Gorton. McMahon's reign was thankfully brief and is recalled more for his comic opera behaviour than for any achievement of substance. From observation, as well as reading and anecdotal evidence, McMahon was a thoroughly unpleasant little man who, according to many observers and victims, reached hitherto unplumbed depths of political venality.
A politician who had a very low rating with the bureaucrats in Canberra in the sixties — notably those bureaucrats who worked with him during those years — was Paul Hasluck. He was regarded as a bland and bloodless pedant — stolid, unimaginative, boring, narrow-minded and the like. I differ strongly with that view.
I only met Paul Hasluck a few times. He came to Korea as Australian foreign minister in 1965 while I was posted there. I met him a few times at the embassy during his visit and I attended a dinner in his honour at the ambassador's residence. As I best recall there were about ten guests at the dinner, all men, and they included the Korean foreign minister, the head of the US Eighth Army, the director of the Korean National Museum, the American ambassador and sundry others.
Paul Hasluck was superb that night. He was erudite, informative, charming and funny. He led a discussion about Australia in Asia; he exchanged views with the director of the museum about important recent archaeological finds in Manchuria; he sang a few bars from a song which he asserted was the original source of Waltzing Matilda; and he told some very funny stories. I have subsequently read some of his books and have enjoyed them greatly, as I have the prose and poetry of his son Nicholas Hasluck.
Anthony, Sinclair, Nixon, Wriedt, Kerin, Hayden, Morris
To me, the notion of Hasluck as bloodless pedant is a fiction, a nonsense and was probably promoted by some disenchanted bureaucrats whom he saw through. He was a great Australian — as diplomat, politician, minister of the crown, writer and Governor General — and also a highly intelligent and engaging human being.
Apart from McEwen, the other Country/National Party leaders of my time were Doug Anthony, Ian Sinclair and Peter Nixon. I met them all on quite a few occasions but did not really know any of them well. Doug Anthony was seen as something of a hayseed when he first arrived in Canberra but it did not take him long to prove that, both as a minister and as a politician, he was a man of substance and astute judgement. The same could of Peter Nixon but not in my view of Ian Sinclair who never impressed me as being either an intellectual giant or the hardest worker in town.
While discussing people involved in rural Australia — an area with which, for various reasons, I am reasonably familiar — I would observe that two of the best ministers to serve in the federal portfolio of primary industry were Labor ministers — Ken Wreidt and John Kerin. Time and again, over many years, I have been told by farm sector leaders, as well as by ordinary farmers, how much they respected Wreidt and Kerin for their interest, their diligence and their contribution generally. John Kerin had a background in the academic side of agriculture while Ken Wreidt had no such background but the brains and application to get on top of the job. Indeed, Wreidt and Bill Hayden were in my view the only ministers in the Whitlam government to distinguish themselves while Kerin was a widely respected minister in the Hawke years.
A Federal Labor minister of whom I saw a good deal and for whom I had great respect was Peter Morris. He was the Minister for Transport while transport was one of my portfolios during my own brief flirtation with politics. He was a good chairman, engaging company and did not "play politics" at such meetings but treated the issues on their merits. Those meetings were perhaps most notable for the antics of some of the state representatives.
Hinze, Lane, Brereton and …
Queensland had two representatives — Russell Hinze and Don Lane, one for transport and the other for main roads — who were both caught up in subsequent corruption scandals. Hinze died before he was tried and sentenced while Lane was convicted and served a prison term. They really were awful types and Hinze, in particular, seemed to flaunt his power, influence and misdeeds. I well recall at a meeting in Christchurch, New Zealand Hinze attacking Peter Morris and the federal government with considerable venom and then throwing his papers down and walking out. He returned an hour or so later with a grin on his face, declaring that he had just bought a couple of yearlings! Russ Hinze was, in a word, awful.
It was at that meeting, too, that I proposed — with the prior support of Messrs. Morris and Nick Dondas from the Northern Territory — that meetings of transport ministers should be reduced from two a year to one. The rationale for this was that ministers from smaller states with multiple portfolios — apart from Transport, I also had Primary Industry, Public Administration and Tourism — could ill-afford the time for two meetings a year. Besides, the great bulk of the business could have been readily discharged by way of telephone hook-up and/or correspondence. The motion was lost. It only received support from Messrs. Morris, Dondas and myself quite simply because , in my view, the state ministers did not wish to forego a nice trip to nice places staying at nice hotels at the taxpayers' expense!
Interestingly, the NSW Minister for Transport and prominent Labor machine man Laurie Brereton — who looks a bit like Cassius with constipation — came over to me after the vote and told me what a good idea the motion was. I asked that if he thought it such a good idea why didn't he vote for it. His quick response was "Oh, I wasn't going to vote with the bloody Feds. No way." And the "Feds" were then a Labor government! And people ask me why I didn't stay longer in politics!
Finally, when I was working in Melbourne in the seventies I had a call one day from one of my closest friends who was a senior public servant in Canberra. We chatted about various matters — families, football, mutual friends — and then he mentioned having appeared in the recent past before a parliamentary committee on some matter of relevance to his work in the trade policy area. He said there was a relatively new member on the committee who was very eager and alert and asking a lot of questions. "A persistent little bugger" he called him. I asked him what the member's name was. "Howard. John Howard", he replied. My friend got the persistence bit correct and the rest, as they say, is history.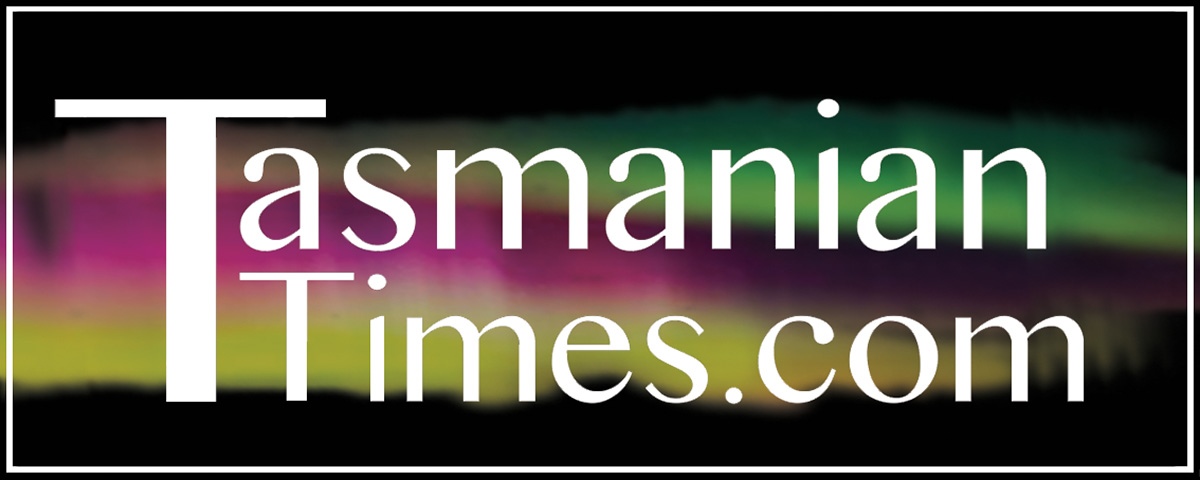 Author Credits: [show_post_categories parent="no" parentcategory="writers" show = "category" hyperlink="yes"]