I think Bob Annells could reasonably be described as a very distinguished and successful Tasmanian.
While he no longer lives full time in the state he does have family and business interests here and makes frequent visits to the island. Those visits will now be even more frequent since his recent appointment as Chairman of Tourism Tasmania. He has held senior public service and statutory positions in both Tasmania and Victoria as well as holding down important private sector consultancy positions in Victoria and elsewhere in more recent years.
It will be apparent from this truncated but nevertheless impressive biography that Bob Annells knows a thing or two about many fields of endeavour but especially about tourism. It is in a tourism context that I was reminded of Bob Annells when the Targa vehicles made a fleeting visit to the east coast today and it is the connection, if any, between tourism and Targa that turned my mind to Bob Annells.
Quite a few years ago in a casual chat, Bob made some observations to me about Targa — which, as I recall, he also made publicly — that I endorsed then and which I still endorse. He was not at all strident about it but he observed that the original concept of Targa was for old cars — of the vintage and veteran variety — to make a leisurely and stately parade around Tasmania, stopping frequently and over-nighting at many towns and villages where the local citizenry could enjoy the spectacle and extend hospitality.
He wasn't strident about it but he did express some disappointment that this original concept had been fairly quickly overtaken by Targa in its present mode with modern, high-speed vehicles moving, for example, from Launceston to Hobart via the north east and east coast in a day. If Targa is supposed to have any tourism relevance it will hardly be revealed by Porsches and Lamborghinis — and there are quite a few of both in this year's field — zipping down to Hobart in a day, via the north east and the east coast.
Shock of his life
As evidence of the speeds involved — albeit in allegedly controlled circumstances — note the following extract from The Mercury of 27 April, 2006; "Defending champion Jason White got the shock of his life on Day One of Targa Tasmania yesterday when he hit the brakes at 200km/h only to find his Lamborghini's anti-lock braking system had failed. The result was a massive moment for White, whose $400,000 dream machine careered out of control towards a sharp turn with the driver expecting the incident to end in tears." Just reading it I got a bit damp but it wasn't around the eyes.
I was also relieved to learn that "Seven-time champion Jim Richards and Barry Oliver were super-smooth in their Porsche GT-2, but Targa upstart Steve Glenney was on fire in his Subaru WRR." And then there was "… Bathurst legend Peter Brock who muscled his thundering V8-powered Daytona Coupe into seventh overall." James Bresnehan of The Mercury sounds a top bloke to me but a cold shower would be handy now and then. There will be hell to pay when he gets home, trying to muscle his way through the front door with his thundering Daytona at the ready.(That noise you just heard was a lady diving through a dunny window and heading for the hills.)
The next day Melinda and Jasmine told us that "When you're hurtling along in fourth gear and the shift light comes on and tells you to change to fifth as you approach a corner at 230km/h, you take a deep breath." And the day after that a car went though a barrier on the Queen's Domain and three spectators were taken to hospital. Those three spectators wouldn't have had time to take a deep breath.
But what has all this to do with tourism? After all tourism was part of the rationale for government assisting in the funding of Targa in the first place. I think it has very little to do with tourism except for some expenditure in the state by the drivers, their teams and a few others, all of which would be more than matched by a tourism promotional campaign in Sydney or Melbourne specifically directed at achieving carefully structured, research-based tourism outcomes.
Drivers out of ditches
The second matter — which may also have been raised by Bob Annells at the same time — concerns the question of funding. I note from the Targa website that the Tasmanian government is listed as one of the major sponsors of the event. I could find no figure on the website as to the quantum of the government's annual support for Targa but I suspect that "major" sponsor means at least five digits and certainly not just the lowest possible contribution in that range.
For my part I can see no justification for any contribution to Targa's antics in Tasmania. On the contrary, they possibly cost us money through the deployment of police and emergency services who are required to show them the way and pick errant drivers out of ditches and patch them up — along with sundry other direct and indirect public sector costs. The notion of extending government support for the first three or four years — to get an event up and running — is not unreasonable but, beyond that, they should be on their own. I have always been of the view that the funding of major events should be recycled in every case. That is, help them to be up and running over three or four years — assuming they are events that are compatible with our tourism strategies and general lifestyle — and then leave them to raise their own funds in future years. The funding foregone by the event that is taken off the government teat can then be recycled to another new and different event that meets tourism and related objectives. I simply cannot believe that the Targa organisation does not have the membership and connections to quickly replace the government contribution. Here we have vehicles costing up to nearly half a million dollars, driven by many household names and being supported by corporations and businesses of substance and the Tasmanian taxpayers are part-funding their fun.
I don't know what is the nature and substance of the government's contractual arrangement with Targa but it should be terminated as soon as that can legally be done.
As far as I am concerned the best thing about Targa this year was James Bresnehan of The Mercury. The boy has passion and a style all of his own. He's in there, part of the show, with the drivers and their crews, gravel on his back and grease up his nose.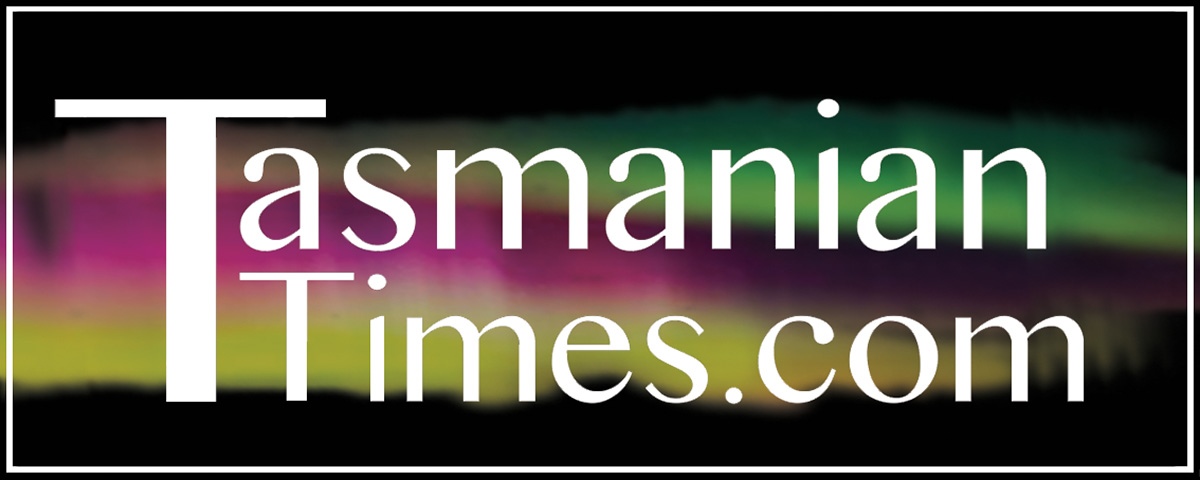 Author Credits: [show_post_categories parent="no" parentcategory="writers" show = "category" hyperlink="yes"]