PUNDITS are waxing and waning on whether Tasmania's 2006 state election will be called within the next week.
Pre-campaign Liberal billboards have popped up lampooning Labor premier Paul 'Rough Red' Lennon — currently lying uncharacteristically low after his recent embroilment in the hot spa water of a $10,000 Crown Hotel upgrade in connection with the PBL Betfair deal, and a minor media flurry over a soft-focus Lennon Living spread subsequently pulled from the Australian Women's Weekly.
Whenever that political storm breaks, questions of environmental management are likely to hit centre stage. One hot button begging to be pressed is Recherche Bay south of Hobart, the landing site of French explorer d'Entrecasteaux's 1792-3 expedition, which made friendly contact with indigenous Tasmanians, planted vegetables and collected botanical specimens. Recherche Bay has been approved for radical logging by Lennon, and the Greens have flagged this as the Franklin of our time.
A range of stakeholders — including entrepreneur Dick Smith — are now privately negotiating the land's fate. They may or may not strike a deal to defuse Recherche as election dynamite. Either way, there'll be plenty more Tasmanian grist for the green mill. Waking or sleeping issues include proposed pulp and timber operations, threatened Blue Tier and Weld Valley forests, the ongoing Gunns 20 legal saga, the impact of current forestry practices on local beekeeping and horticulture — and the probity of urban development processes, including on Hobart's iconic waterfront.
Ferguson — who recently sidled up to Howard on Kyoto
How will Lennon tackle these issues? More crash-and-crush? Lennon hit the national radar siding with John Howard and the CFMEU against Mark Latham on forestry policy in the dying days of the 2004 Federal election campaign, earning the epithet 'burst saveloy of the union movement' from novelist Richard Flanagan. Down home, Lennon has sidelined more moderate Labor competition on environmental questions. Most significantly, as deputy premier he blocked Federal MP Duncan Kerr's planned shift to State politics in 2001. Lennon's spoiling tactic was supported by then-premier Jim Bacon (backflipping on his initial enthusiasm for a third way on forests), then-Federal leader Simon Crean (Bacon's treasurer's brother) and factional powerbroker Martin Ferguson (whose power base is the CFMEU, and who recently sidled up to Howard on Kyoto).
Since then the ecopolitical terrain may have shifted under Lennon's feet — and under Howard's, who just handed Tasmanian Senator Eric Abetz the forestry and conservation portfolio. On day one Abetz declared war on Greens Senator Bob Brown and boasted that Tasmania's forestry management is 'world leading stuff'. This same-old breastbeating could play against state Liberals like deputy leader William Hodgman, whose stints in the UK — where Westminster's Tory council greened itself long before new Conservative leader David Cameron stuck a wind turbine on his house — may have exposed him to a cannier way of doing environmental business. Last year Hodgman opposed a proposed canal-style luxury home development on Ralph's Bay mudflats on Hobart's outer suburban fringe. Cassy O'Connor, co-ordinator of the successful campaign to save Ralph's Bay, and formerly in the Labor camp as a Kerr adviser, now has a fair chance of winning a state seat for the Greens.
Bulldozer route of simplistic greenie-nimby bashing
Preparing for his first tilt at popular election to Tassie's top job, Lennon faces a presumably excruciating choice. He could follow Abetz down the well-worn bulldozer route of simplistic greenie-nimby bashing. But this would likely end in a cul-de-sac, as Tasmanian voters of all political shades and stripes are sick and tired of polarising forest fisticuffs. So are many public servants, fearing or implementing neo-maoist hunts for green witches — and influential tourist operators who know their booming business depends on Tassie's clean, green image being more than skin deep.
Shrewder than most caricatures suggest, Lennon might choose a less travelled path, softening his roughest edge and opening his doors to greener-seeming deals. His heart won't be in that, of course. But Lennon's core agenda item has always been survival, and as local commercial radio wits noted last week, right now he doesn't so much need a makeover as 'a freakin' miracle'. That may be what he's stitching up now in his bunker. Maintaining plausible greenwash, for just long enough, would take considerable wind out of his opponents' sails. It would up the ante, potentially wedging the pale green Liberal camp where it hurts. Or it could open an intriguing space for them to push their party to play the green card more constructively across rusty old barricades — ironically, if only to avoid the prospect of a hung parliament, or minority government with the Greens.
Dr Natasha Cica is a strategy and communications consultant currently assisting parties in the Recherche Bay negotiations. She was on the staff of Duncan Kerr MP in 2001.
An edited version of this article appears in today's Age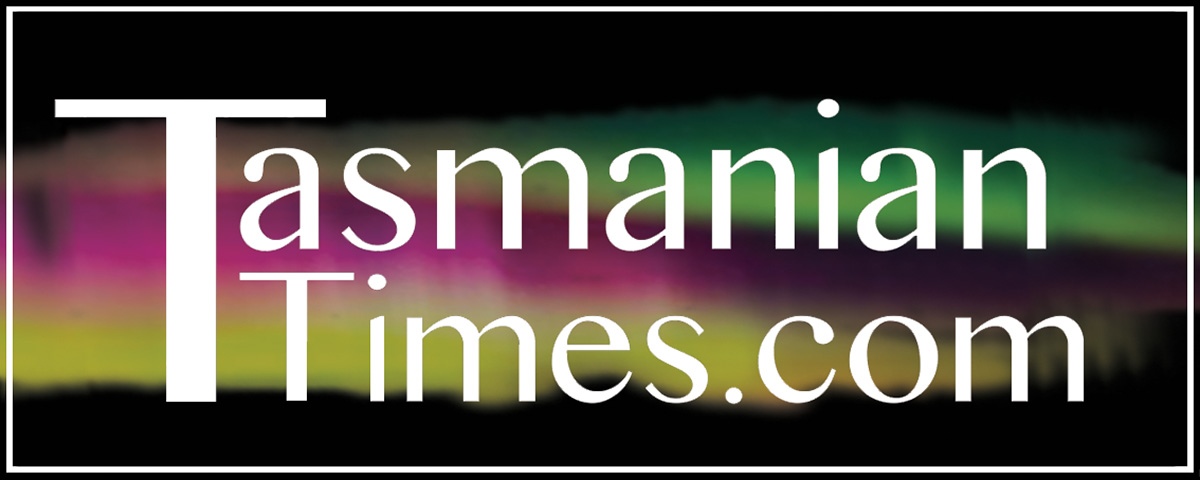 Author Credits: [show_post_categories parent="no" parentcategory="writers" show = "category" hyperlink="yes"]