The Crawford conclusion:
Certainly, there were other issues at play here which made this a far bigger national story than it would ordinarily have been. "Premier of Tasmania accepts hotel upgrade and free drinks" would hardly be the stuff of tabloid splashes in Melbourne and Sydney — even during the silly season — under normal circumstances.

But these are not normal circumstances. By agreeing to license the controversial internet gaming operation to be run by a consortium of Betfair UK and James Packer's PBL, Lennon has alienated every other Australian State and Territory government, which all see their own local TAB monopolies under threat from this new form of gambling which allows punters to engage in a whole range of new gambling pursuits from the comfort of their home computer.

So something which normally would be expected to cause a pre-election skirmish locally, but would be ignored anywhere outside Tasmania as a piddling parochial storm in a teacup, became national news because of the sniff of a scandal surrounding the interloping internet operation which is seen as a threat to interstate TABs.

Lennon had fair warning of this with the Victorian racing industry predicting last November that Tasmania would be treated as a pariah if it went ahead and set up the controversial Betfair betting exchange; and the New South Wales racing clubs predicting Betfair would wipe $300 million off their turnover. With his opponents circling, it was all the more reason for Lennon to be ultra-cautious in not being seen to accept personal favours from those with whom he was doing such controversial multi-million dollar business.

His Racing Minister Jim Cox — a relative rookie compared to Lennon who boasts 25 years in public life — evidently foresaw the potential for problems, and stayed at a modest four-star apartment, well away from the posh Crown Casino, during the period in question.

Even last November — before the extent of the Crown hospitality was known — Racing NSW chief executive Peter V'Landys (CORRECT) was muttering darkly about the hypocrisy and inappropriateness of Lennon staying at the Packer-owned Crown Casino and then being "wined and dined" at the Melbourne Cup by the very people with whom he was negotiating a decision that could change the face of racing in Australia.

Premier's high life

So when it emerged this week that Crown had treated the Lennons like royalty — well, it was too good a story to pass up. "PREMIER'S HIGH LIFE," bellowed Melbourne's Herald Sun. "Casino keeps Lennon suite," punned Sydney's The Daily Telegraph. Here was a re-run of the Richard Butler saga — another Tasmanian VIP upstart being upgraded above and beyond his station; and while he was actually negotiating a deal with his benefactors.

When Lennon introduced the legislation to enable the Tasmanian Gaming Commission to license Betfair (the licence has yet to be issued), he made much of the strict controls on probity which would apply to the operation. But in the excitement of negotiating the deal he seems to have overlooked the need for the appearance of probity in his own behaviour.

Of equal seriousness has been that on two occasions the Premier has been caught out at least failing to tell the whole truth when questioned in Parliament last year. While it's strictly true he didn't receive "free hospitality" from the Packer-owned Crown Casino, Lennon made a grave error of judgment in not 'fessing up to being upgraded to a luxury suite worth many times more than his $200-a-night room. It would have saved him a lot of grief if he had come clean back in November when he was asked about it, rather than try to cloud the issue with "weasel words" about having received no "inappropriate hospitality."

Then there was informing Parliament last October 25 that Cabinet had not made a decision about Betfair — but then telling Wednesday's news conference the Cabinet decision was actually made on October 24, five days before Derby Day at the Melbourne races. All the lame excuses about i's not having been dotted and t's crossed can't explain away that one.

The old saying about weaving a tangled web comes to mind. If we are to believe what our politicians tell us, surely we are entitled to take their words at face value. Or is the Premier going to take his lead from Prime Minister John Howard and offer "core" and "non-core" promises in the upcoming election — and leave it to us to work out which is which.
Wayne Crawford's column was published in The Mercury January 14. Contact Wayne Crawford at:
waynecrawford@msn.com.au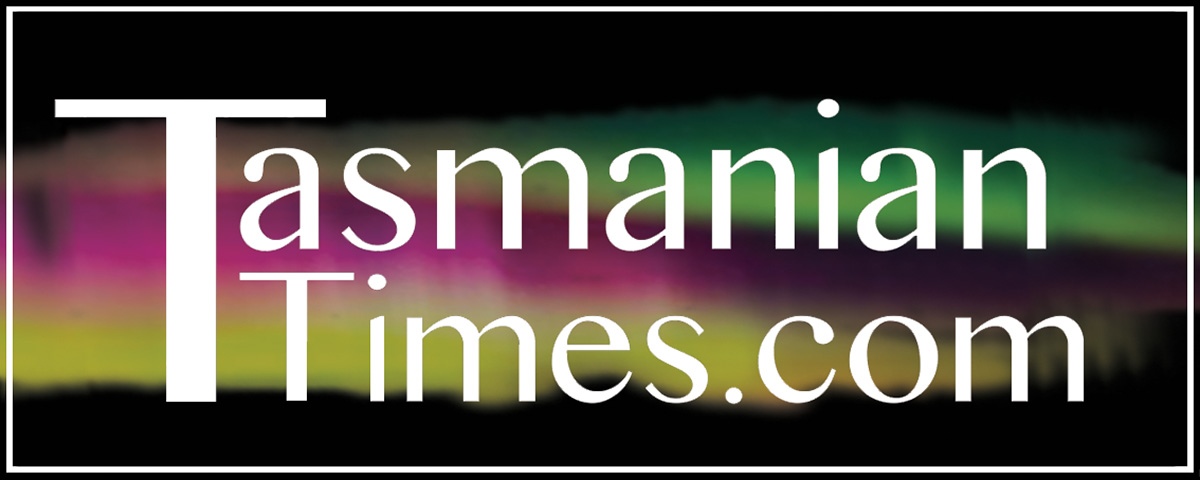 Author Credits: [show_post_categories parent="no" parentcategory="writers" show = "category" hyperlink="yes"]