IT is the New Year and a state election is just around the corner. We have already heard a number of initiatives broadcast together with their political responses. It would be fair to assess most (both the initiatives and responses) as shallow.
The aping of the old Redhead matchbox tickled my sense of humour but the message lacked substance or direction.
On the other hand, the announcement of funding for the Kingston bypass is politically clever. Franklin is an electorate considered vulnerable for the government with the Channel area probably more ready to be influenced than the Huon. Bryan Green has been gazumped and his response reflected this.
I was bemused by David Bartlett's response in The Mercury where he informed, "Spin over substance will always be the approach of the Liberals." Unfortunately, Mr Bartlett's credibility nosedived when he resorted to shallow poetics, alliteration and rhetoric to prove his case, "Tasmanians will vote for positives over neagtives, substance over spin and strategy over scandal." He then added, "The Liberals are already looking for distractions from their $800 million in unfunded promises, pledges and policy positions." In the words of Sylvester, "Pah, pah, pah … thuffering thucotash!"
So, here is the challenge for readers of TT … Let us raise the sights of our political leaders to consider a range of strategic policy directions that will actually benefit the state. I will commence with two ideas:
1. The Hobart waterfront … an initiative for the Greens to dispell their anti-development image.
Forget the Mt Wellington cable car and develop a process that will invite local, national and international designers to create a truly inspirational and functional harbour. Creativity should be encouraged. Perhaps the working port area should be relocated to another part of the Derwent. Perhaps the open spaces of Salamanca should extend to the harbour foreshores. Perhaps cruiseships, including Spirit III, should dock further upstream. Consider a public and private consortium. The Greens should maximise and not minimise the vision. The HCC, Ports Authority and State Government are all poiltically vulnerable on this development.
2. Health is an area where the state government can realistically only influence federal directions. Tasmania is a regional economy and, similar to other smaller states, cannot afford one of each specialist health service.
The policy should define what regional and national health services look like in the 21st century. Health services should include mental health and aged care.
My inspiration was an article I recently read in the Daily Telegraph about Greg Poche aged 63 years. He donated $32.5 million to create and relocate a Melanoma Clinic from the Royal Prince Alfred in Sydney. The Daily Telegraph stated, "The new unit will house 40 specialist staff, including plastic surgeons, head, neck and thoracic surgeons, pathologists, nuclear medicine physicians and researchers. It will operate in partnership with the private Mater hospital. It will provide an opportunity to train Australian doctors to become world leading melanoma specialists."
Clearly, Australia cannot afford such specialist care in each state but a national health system could provide specialist care for complex medical conditions on behalf of all Australians. It is a shame state governments have abrogated their responsibility to such an extent that the generosity and foresight of private citizens have to provide the leadership and direction.
Again the question is, "What do regional health services look like and how can the Australian states work in partnership to provide specialist care at a reduced cost?"
Any takers on other policy ideas? How can Tasmania take a leadership role in regional secondary and tertiary education utilising technology and improving retention rates? How can government departments expand their graduate recruitment programs to retain Tasmania's youth? Should Treasury conduct a review of state taxation and utility charges?
Mark believes all people aim at the good but to achieve that aim should first admit their stupidity.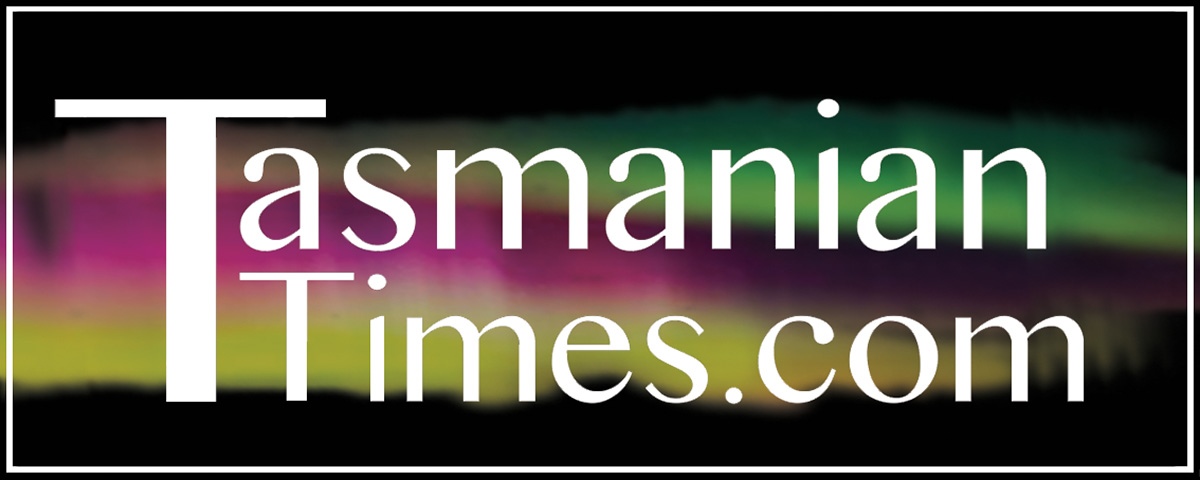 Author Credits: [show_post_categories parent="no" parentcategory="writers" show = "category" hyperlink="yes"]