Lennon, Betfair and the luxury suite:
TASMANIAN Premier Paul Lennon enjoyed thousands of dollars' worth of free hospitality at the Packer family's Crown casino just days before handing a $700 million internet gambling licence to James Packer.

Mr Lennon was given a free upgrade to a luxurious six-star suite at Melbourne's Crown Casino during the Spring Racing Carnival, where he enjoyed complimentary French champagne, a private butler and free drinks and food in a VIP lounge.

Crown is owned by the Packer family's Publishing and Broadcasting Ltd, which has a half stake in Betfair Australia, the company awarded the betting licence by Mr Lennon one day after he checked out of Crown.
And:
The revelations come at a critical time for Mr Lennon and the Tasmanian Labor Government, with an election due to be held this year.

Polls continue to show a hung parliament is likely, and there have been suggestions Mr Lennon could call the election as early as March 4.

Liberal Opposition Leader Rene Hidding said if Mr Lennon misled parliament over the hospitality from Crown — as FOI documents indicate he may have — the only thing he could do was resign.

"It was beyond stupid for Paul Lennon to stay in a casino owned by PBL just days before announcing his decision to license its joint-venture arrangement with Betfair," Mr Hidding said.

"But for the Premier to mislead parliament about whether or not he accepted corporate hospitality during his stay would be a sackable offence, as he well knows."

Questioned in State Parliament, Mr Lennon said on November 8: "Did I accept any free hospitality from the Crown casino? No, I did not."

Quizzed again in parliament on November 9, he said: "I have not accepted any free hospitality as you call it, except for a couple of glasses of wine in the Crown tent."

Mr Hidding said the Premier should explain the material in the FOI documents and the massive gulf between that information and what he disclosed to State Parliament.
Also:
THE luxury villa occupied by Paul Lennon and his wife Margaret during the Spring Racing Carnival is one of the finest in Melbourne.

The opulent suite on the 31st floor is larger than most inner-city apartments.

A villa booking guarantees VIP treatment from the minute you arrive at the six-star Crown Towers hotel at Southbank.
Read more here: VIP upgrade to the suite life
And:
PREMIER Paul Lennon is passionate about horse racing.

He has raced several thoroughbred horses over the years and is a strong supporter of the industry.

As well as dabbling with racing as a hobby, Mr Lennon has been closely involved with the industry at a political level.

He has been the driving force behind a $20 million project to convert Hobart's Elwick racecourse into a tri-code centre. The work, which is in progress, will transform Elwick into a showcase.
Read more here: Premier keen on all racing codes
Earlier:
Later, Harry told The Mercury there was a bad, second-rate and sleazy smell about the Government's dealings with Gunns, Federal Hotels and now Betfair. "It all gives the appearance that this place is up for sale to the highest bidder and that money talks."
Read more here: Well said Harry
And: The Hag
What Rene reckons:
Media Release
RENE HIDDING, MHA
Leader of the State Opposition
Wednesday January 11, 2006

Parliament must be recalled to probe Premier's cover-up over free hospitality just days before Betfair deal

Opposition Leader Rene Hidding today demanded that State Parliament be immediately recalled to probe Premier Paul Lennon's misleading of the House over the free hospitality he enjoyed from Crown Casino – just days before handing the company which owns it a billion dollar betting licence.

Mr Hidding said misleading Parliament was a sackable offence, but the allegations were far more serious than that.

"In States such as Queensland or NSW, their respective anti-corruption agencies would already have announced inquiries into this scandal," Mr Hidding said.

"To accept thousands of dollars of free hospitality from a company that was just days later to become a major beneficiary of the Premier's personal decision has a rancid smell to it and the Premier must allow Parliament to probe this scandal to get to the bottom of this sordid affair.

"At best, his behaviour was beyond stupid. At worst, it is potentially corrupt."

Mr Hidding said the Premier must, as a matter of urgency, require the Governor to issue a proclamation for the early return of Parliament. The issuing of such a proclamation would allow Parliament to resume in six days time.

"The Premier cannot allow Tasmania's good name to be injured any further by his scandalous behaviour leading up to the licensing of Betfair," Mr Hidding said.

"If he has any interest in protecting Tasmania from any further national embarrassment, Premier Lennon will subject himself to the scrutiny of the Tasmanian Parliament.

Mr Hidding, who is in Sydney today meeting with Federal Environment Minister Ian Campbell, said the scandal was page 2 news in the Sydney Telegraph and Adelaide Advertiser, and Page 1 news in the Victorian Herald Sun and Queensland Courier Mail.

"This arrogant and incompetent Premier is causing our State national embarrassment over his antics and I for one am severely embarrassed for Tasmania seeing the sort of coverage this affair has generated.

"Paul Lennon has behaved like a backwards hick in a big city, and he was seen coming a mile off. But far worse, it appears he has misled Parliament in circumstances that would in many other States automatically see the Premier being investigated by anti-corruption agencies such as ICAC.

"This is the most serious scandal of Premier Lennon's entire Parliamentary career and he must today take responsibility to set in motion the necessary requirements to recall Parliament next week to allow this scandal to be thoroughly probed."
What Peg reckons:
MEDIA RELEASE
For comment: Cath Hughes, Media Advisor, 0419 886 304

Peg Putt MHA
Tasmanian Greens Opposition Leader
Wednesday, 11 JANUARY 2006

CALL FOR LENNON TO RESIGN
Acceptance of Crown Casino Benefit in Context of Betfair Dealings Referred to Police

The Tasmanian Greens today called for Premier Paul Lennon to resign for misleading Parliament over his secret acceptance of a massive benefit in free hospitality at Crown Casino whilst closing the Betfair deal with PBL, for disgracing Tasmania, and for potentially committing a crime under section 71 of the Criminal Code Act 1924.
Greens Opposition Leader Peg Putt MHA said it was time to restore honesty and decency to politics in Tasmania, and lambasted the arrogance and lack of judgement involved in living the high life in a swanky VIP lounge whilst battlers in Tasmania were out on the streets unable to get public housing.
Ms Putt will refer to the Police the possible breach of the Criminal Code, which makes it a crime for any Member of Parliament to receive a benefit upon any understanding that the exercise of his duty or authority shall be influenced or affected.
"Paul Lennon has disgraced Tasmania in the eyes of the nation by not telling the truth about receiving free hospitality at Crown Casino at the same time that he was closing the controversial Betfair deal, and he may well have committed a crime as well as having certainly misled Parliament," Ms Putt said.
"This man is not fit to be Premier and should resign."
"He has displayed the ultimate in arrogance, living the high life in a ritzy VIP lounge while he presides over a government which leaves battlers on the street unable to get into public housing."
"It is well understood that when one is negotiating any deal, let alone one which is as controversial and high stakes as Betfair, government representatives should stay at arms length from any largesse that could possibly be inferred to influence their decision, but Paul Lennon has waived this important rule to wallow in luxury supplied by Crown, a PBL company."
"PBL also has a half stake in Betfair Australia and the Premier was well aware of the linkage between PBL and Betfair and PBL and Crown when he accepted the benefit of upgraded accommodation with a free butler and champagne."
"I will now refer to the Police the potential breach of the Criminal Code relating to a Member of Parliament accepting a bribe."
"Obviously the Premier told the Parliament he didn't receive any free hospitality because he knew how it would look if he admitted the truth, but he has made the situation even worse by his continued lack of judgement in failing to come clean."
"Paul Lennon must come out of hiding to answer these revelations and must not take the cowardly course of hiding behind weasel words or of attacking his critics."
"It is time to restore honesty and decency to politics in Tasmania, and that means Mr Lennon has to go."
Today's media around Australia are carrying the story on Paul Lennon as a lead story. It appears in the Herald Sun (pg 1, 4, 5), Sydney Daily Telegraph, Courier Mail and the Adelaide Advertiser.
Excerpt of the Tasmanian Criminal Code Act 1924:

Criminal Code Act 1924 (No. 69 of 1924)

71. Member of Parliament receiving bribes
Any person who, being a Member of either House of Parliament, solicits, receives, or obtains, or agrees to receive or obtain, any property or benefit of any kind for himself or any other person, upon any understanding that the exercise by him of his duty or authority as such Member shall be in any manner influenced or affected, is guilty of a crime.
Charge: Receiving [or soliciting] a bribe as a Member of Parliament.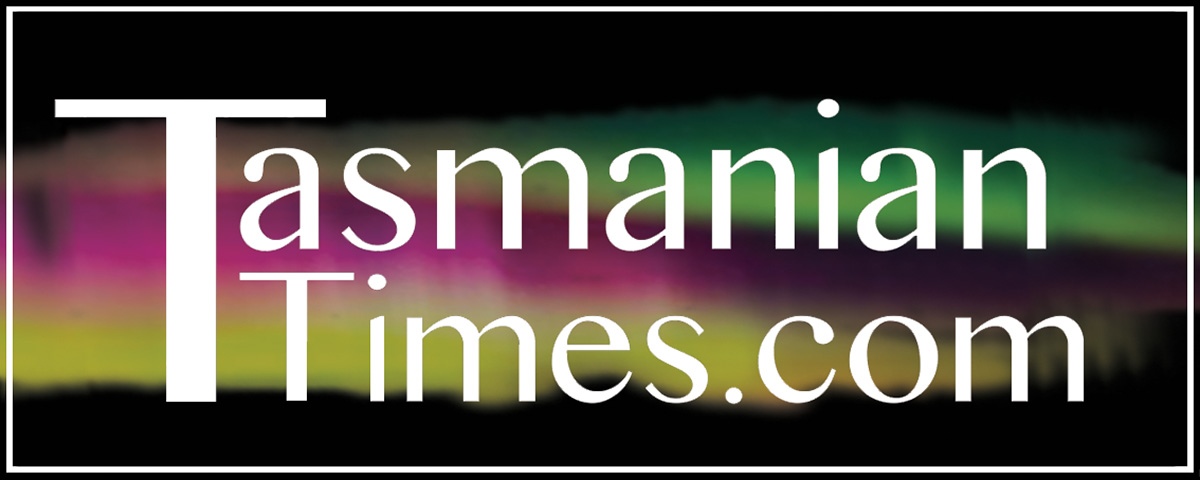 Author Credits: [show_post_categories parent="no" parentcategory="writers" show = "category" hyperlink="yes"]