The Bishop's Finger beckoned from the eski of ice.
Take me, feel my slithering coil down your parched, expectant throat.
The Bishop duly is taken, his mitre ripped off, and glugged with the enthusiasm of a penitent given absolution.
Thank you, northern England brewers. You dark ale is just the trick at 9pm, Dennes Point, Bruny Island, Friday, December 2. James and I are sitting in his Kombi deep into further analysis of the philosophical failures of modern Labor. Or had we moved by then to some recounting of some sordid pecadilloe laden carouse which had caused further consternation among family and friends (mine, not his).
Whatever, our training was nearly complete. Just the last half dozen stubbies to be taken with Spanoptica, quiche, waldorf salad and fresh bread and brie.
It had been an inspired idea to purchase Beers of the World as part of the carbo-loading before the unimaginable agony of the Bruny Island Ultra-Marathon. Well unimaginable to me. The biggest distance I had attempted in my slow-running career (a bit like slow cooking) was approaching 30kms … and even then I'd had a nice little break in the middle.
James, however, had done it five times.
All 64 kilometres.
And he said it was pretty hard.
There is one pleasant dream however, cavorting eastern-spotted quolls
But, that didn't really register … what the mind doesn't know about the body can't imagine.
Anyway, we complete our pleasant late evening munch, despatch four of the last five beers — a journey through Germany, Belgium, Denmark and Sydney as I recall — and hit the bags. My minus-20 rated bag proves to be just a tad warm for the slightly muggy Bruny conditions and sleep is peopled by a strange array of demons. There is one pleasant dream however … cavorting eastern spotted quolls, several of which we encountered on the 11k drive down the dirt road to the point. They are such gorgeous little critters.
I wake, startled, at 4am, sweating.
And feeling distinctly bilious.
A journey to the block a couple of hundred metres away, a splash of cold water and things are a tad better.
We load up with a couple of bottles of Powerade and Gatorade, I demolish a banana, James is unable to stomach the thought and we wait for the watch to click on 4.45am for the start (In this murderous run you can nominate your own start time).
We're away slowly, wending up the rocky road as the the first rays begin to peep over the sea on our left. God it's beautiful, but I don't feel at all well. James feels even more bilious. We plod on, a nice rythym developing along with the increasing stomach cramps.
Three kilometres later — around 4ks of the 64 — and I've gone bush. James is vomiting.
A terrible psychological blow
Is the Bishop imposing a terrible penance for late, late carousing? No, says James, there is a distinct hint of spinach aftertaste. Shouldn't have chosen the last two bits of Spanoptica lingering late on a Friday on the plate in the shop window.
We approach the 8km sign with some disbelief. We seem to have reached it inordinately quickly expecially in view of the unscheduled pitstops. And at that point organiser Paul Riseley pulls alongside to inform us that it should in fact read 6kms … the signs are out by 2km. A terrible psychological blow … 58kms to go, not 56.
But, we're doin' okay … apart from our bodies' different chosen methods of regular healing as the stomachs cramp and expel their unwanted cargo. At 14 kilomtres we fuel up with extra liquid and another banana for me and fresh air for James. By 22kms we are free of villainous substances and in to something of a rythym.
Just 42 kilometres to go. God, that's a marathon.
Along the neck we trundle looking up at the steps and platform for watching the little penguins come ashore. Last night we had watched darkness descend over this most beautiful Adventure Bay and untouched Fluted Cape. Today a little penguin lies in the middle of the rocky road. He looks perfectly sleek and untouched …
On we go, hit some bitumen and the pitcrew draws alongside, fresh from the first ferry of the morning. Two vehicles are riding shotgun, carrying drinks, bananas, nice salty biscuits and barley sugar. Gee that's nice. One is James' wife Janine (she always beats me in the City to Casino and Point to Pinnacle by very large margins); the other a bloke has a formidable pair of legs. Peter Hoskisson, it turns out, has just finished running 700 kilometres or some astonishing distance in 5 days somewhere in Victoria. I stagger in disbelief. We're at the 30km mark and the aches are seriously beginning. 700 kilometres, you're kidding me.
Pete runs with us for a while then runs back to the Kombi as the real runners begin to sweep past. There's about 150 all up … six of us doing it solo, as well as a walker. The rest are in relays. We've sighted no-one so far because they all started so much later than us.
The poor little toes are feeling the deep squeeze
Tummy's now fine, but the joints are creaking, the leg muscles slightly cramping and the toes are complaining. Now, I'd bought a new pair of running shoes six weeks before in anticipation of this gentle Saturday pastime. Said I needed a half a size bigger than normal because of the feet getting bigger on a bigger run. The very kind young man assured me that his sizing was correct and the $260 numbers would slightly expand to fit and all would be well. Just trust him.
Wrong. The poor little toes are feeling the deep squeeze.
On we go and the psychological war begins in earnest. Ignore the pain. Just bloody run. We round the corner into Alonnah and there is a strange sight. The support Kombi has been stopped by two policemen and is being booked for not having a reversing light. Surreal, but a good chance for a deep swig of Powerade and on we go.
Then a milestone. The marathon is done in just over 5 hours. Congratulations says James, and promptly disappears. He's shepherded me thus far; now can I stagger the final 22 ks alone.
This is when it gets seriously hard. The bitumen gives way to a hard, rocky road which undulates. I'm convinced a fiend has chosen this course to torture pretend-athletes. Or perhaps as the mind begins to wander as much as the body is starting to career all over the road, this is purgatory and the many sins of many years, the sordid pecadilloes are being accounted for, in a tortuous life review.
Then a figure emerges around the corner. He's wearing a hat and carrying a cup of tea. It's James' Dad Dick, who incidentally holds the handicap record for the Bruny Ultra at 9:50:08 (handicap) 6:50:08 set when he was a mere stripling of 68 or so. He walks beside me and imparts the wisdom of experience, the cup of tea and four barley sugars.
I suddenly realise he's slowly walking faster than I'm running! Oh god.
Fresh inspiration hits like a revelation
Then I'm alone again and wondering what the hell I'm doing here. Why spend an an entire Saturday on a masochastic head-to-toe of one of the world's most beautiful little islands. Everything aches. There is pain it seems, even in my left earlobe.
But that's not all. It starts to rain, the wind gets up, the mist descends. Even the sun god has abandoned me. It's hard enough keeping one foot going in front of another up the hills at half Cliff Young's Sydney-Melbourne pace. It's absolute murder going downhill on the slippery, pebbled inclines. The toes scrunch against the front of the shoes and scream, the joints flame with agony.
Then, fresh inspiration hits like a revelation. I remember dear colleague Malarski's gently derisive decision to start a sweep at the office on how far I will get. He's nominated 28 kilometres. Most are around 18. The max is 30.
My feet begin to pound a poetic rythym in my head: Left … right; Left … right:
Fuck you,
Mal … arski.
Fuck you,
Mal … arski.
It just the inspiration I need at this critical point … but still the kilometres pass agonisingly slowly; the encouragement of the occasional support crew visit and passing relayers so kind, so very, very kind.
Then I see it, the lighthouse … its white phallic symbolism rising out of the mist and beckoning … but it seems so, so far away. Dick visits again and I'm running so slowly as he walks beside me that I think, oh bugger it, a hundred of metres of walking will be just fine. But it doesn't feel right. This is a run, not a bloody walk, and I cut my pace and start shuffling again.
Up around the sweeping pebbly corners, as so many of the runners are yelling encouragement and I realise that in the whole of my undistinguished slow running career I am about to finish fourth. (The sixth runner is way back with a pulled muscle) and I'm sufficiently in front of the walker to finish well in front of her!
The last pebbly bend is rounded and there is a stretch of beautiful bitumen glazed by the rain and slightly dangerous from the rivulets sweeping across it. The pelting rain is now horizontal and feels like hail.
Then, oh joy, oh bliss, oh wonder … the ribbon of concrete and steps leading up to the lighthouse. I stagger on to it and find its incline, although brief, formidable. At the first step my aching right limb refuses to lift sufficiently and I stumble. Heavens, how embarrassing … to fall at the last hurdle.
I recover, slow even further and am now face to face with the light. There are half a dozen cheering relayers just arrived and sheltering in the doorway. I fall against the stone wall of the beautiful creature and think I've done it. I haven't … To properly finish you have to touch the door.
It's black and I do. And I'm black and blue.
The light at the end of the tunnel: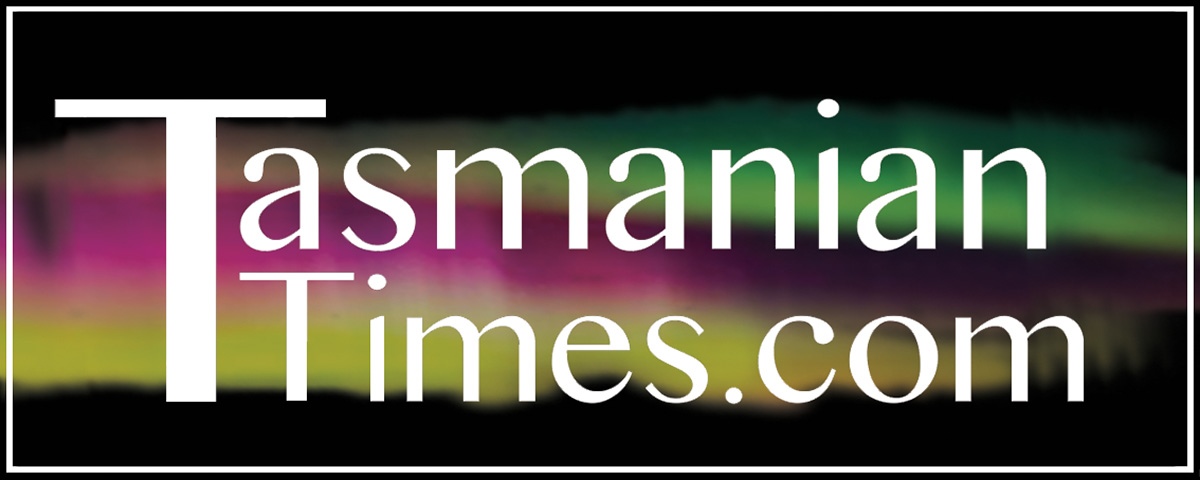 Author Credits: [show_post_categories parent="no" parentcategory="writers" show = "category" hyperlink="yes"]