RENE HIDDING MP, Sunday, January 29, 2006
Read from the website: Here
Or, below:

News
Date : Sunday, 29 January 2006
Subject : RECORD LEVEL OF SPECIAL JOBS FOR LABOR'S SPECIAL FRIENDS AND UNION MATES SMACKS OF ARROGANCE
Author : Rene Hidding MP
Never before in Tasmanian political history have so many special friends and union mates received so many special jobs than under this State Labor Government, Opposition Leader Rene Hidding said today.
Mr Hidding said today released a new list of 80 special Labor friends and union mates who have at some time received a special taxpayer-funded job under the State Labor Government that was unprecedented in its scale and absolutely breathtaking in its arrogance.
"This is another classic example of Premier Lennon and his Labor Government being more interested in looking after Labor's special friends and union mates than getting it right for all Tasmanians," Mr Hidding said.
"Premier Lennon and the State Labor Government have taken taxpayer funded political patronage to such a dizzying level it was likely to receive recognition in the Guinness Book of Records and is likely around ten times greater than any previous Tasmanian government.
"With past governments of any political persuasion you may have been able to count on one hand those people who had an identifiable political leaning whereas under this State Labor Government there are at least 80 known beneficiaries of Labor's special treatment.
"Make no mistake, ordinary Tasmanian taxpayers are footing the bill to the tune of millions of dollars each year to keep Labor's special friends and union mates in their special positions.
"While no one would argue that political leanings should preclude certain appointments based on merit, the sheer monstrous scale of Labor's appointment of its special friends and union mates is sickening and is symptomatic of how rancid the Lennon regime has become. "The political independence of the public sector is a fundamental tenet of our system of government that has been bastardised under Premier Lennon.
"Good governance has been thrown out the window under Labor. Premier Lennon is so arrogant that his number one priority is special treatment for his special friends and he is grotesquely and arrogantly unapologetic for this.
Mr Hidding said that just some of the known special Labor friends or union mates that had been appointed to taxpayer funded positions, for a period, at some time, under this Labor Government included:
1. Julie Collins Manager Secretariat Department of Tourism, Parks, Heritage and the Arts former Adviser/Office Manger in Premier Bacon's Office ($68,621), Labor Party State Conference Voting Rights, Tasmanian Delegate to ALP National Conference, ALP Candidate for Denison 2006 (Government Directory, Ministerial Staff Listing 2003, ALP State Conference Listing, 2004 Who's Who Guide to the ALP Conference, Lennon Media Release 30/11/05)
2. Lisa Singh Appointed Advisor to Tourism Minister Ken Bacon Appointed Acting Manager of Arts Tasmania, ALP Candidate for Denison 2006 (Government Directory, Lennon Media Release 30/11/05)
3. Louise Sullivan Appointed to the Tasmania Together Progress Board, Appointed to the Premier's Physical Activity Council Labor Candidate for Denison 2006 (www.tasmaniatogether.tas.gov.au/about_tasmania_together/progress_board , Lennon Media Release 30/11/05)
4. Susie Best Appointed to Braddon Labor MHA Brenton Best's staff wife of Brenton Best (Ministerial Phone Directory 2005)
5. Doug Lowe Appointed Adviser to David Llewellyn Former Labor Premier (Ministerial Phone Directory 2005, www.parliament.tas.gov.au/tpl/Elections/e1979Frank.htm )
6. Robert Flanagan Appointed to Metro Tasmania Board Industrial Officer for The Australian Workers Union (Metro Tasmania Annual Report 2003-04, Unions Tasmania Directory 2004)
7. Philip Baker Appointed Senior Industrial Relations Consultant with Department of Premier and Cabinet, Industrial Relations and State Service Management Former State Secretary of the Australian Manufacturing Workers Union (Government Directory, AMWU Tas News July 2003)
8. Richard Butler Governor of Tasmania ($314,000) former Principal Private Secretary to Labor Prime Minister Gough Whitlam (Who's Who in Australia 2003, Jim Bacon media release, 18/8/03, Mercury 19/2/04)
9. Luke Martin appointed to Office of Premier Jim Bacon and Office of the Leader of the Government in the Legislative Council State Executive member of Australian Young Labor (Senior Vice President) Tasmania, son of Glenorchy Labor Mayor Terry Martin and Labor preselection candidate for the Legislative Council seat of Elwick (www.tas.alp.org.au/about/ayl.html , Ministerial Staff Listing 2003 and Govt Directory)
10. John White's company, Tasmanian Compliance Corporation, granted rights to accredit and investigate building industry; also appointed as Chairman of the Abt Railway Consultative Committee and Chairman of the State Centenary of Federation Committee former Labor MP (Examiner, 22 August 2003, Hansard 27/8/03, Hansard 1/7/99) 11. Helen Polley- Northern adviser to Premier Bacon ($60,390) Former Labor Candidate, now Labor Senator elect (Ministerial Staff Listing, 2003, Report on Parliamentary Elections 1998, Govt Directory and Examiner, 5/5/03)
12. Catryna Bilyk appointed to staff of Treasurer David Crean former Secretarial Assistant to Labor Minister David Llewellyn former failed Labor Senate candidate, Australian Services Union industrial officer and Federal ALP Vice President, Tasmanian Contact for National Labor Women's Network, $12,000 Donor to the Labor Party (ASU News, Issue 4 November 2003, Ministerial Staff Listing, 2002, www.asu.asn.au/media/general/20020327_catryna.html , www.asu.asn.au/tasmania/news2001.html , www.lwn.alp.org.au/contact/index.php , www.aph.gov.au/library/handbook/elections/senate/candidates_tas.htm AEC ALP Annual Return 2001/02)
13. Carol Brown adviser to Labor Minister Bryan Green ($63,780) Failed Labor candidate for Franklin 2002, ALP Finance Assistant Secretary. (www.tas.alp.org.au/about , Ministerial Staff Listing, 2003 and Govt Directory)
14. Aaron Devine appointed Executive Manager, Drysdale House, TAFE Fmr Senior Adviser to Premier Jim Bacon ($75,848) (Govt Directory, Ministerial Staff List, 2003)
15. Kate Jackson Adviser to Premier Bacon ($63,380) daughter of Labor Minister Judy Jackson (Govt Directory, Ministerial Staff Listing, 2003)
16. Jan Field Director, Transend Networks Wife of former Labor Premier Michael Field (Transend Annual Report 2002-03)
17. Dr Peter Patmore appointed Chair of the Poppy Advisory and Control Board former Labor State Minister. (Govt Media Release 5 February 2003)
18. David Morris Senior Private Secretary to Minister for Health and Police David Llewellyn ($79,640) President of Salamanca Branch of Labor Party (Ministerial Staff Listing 2003, Examiner, 24 September 2002)
19. David Bartlett – adviser to former Treasurer Dr David Crean ($94,121), formerly appointed Manager of Innovation, Science and IT Programs in then Department of State Development – Labor candidate for Denison 2002 (Ministerial Staff Listing 2003, Government Directory, Report on Parliamentary Elections 2002)
20. Mark Sayer senior adviser to former Treasurer Dr David Crean ($75,848) ALP Assistant Secretary for Policy Implementation (Ministerial Staff Listing 2003, www.tas.alp.org.au/about )
21. Anita Smith – President of Guardianship and Administration Board, former Advisor to Labor Minister Peter Patmore ($60,326) Labor candidate for Bass 2002 (Ministerial Staff Listing 2001, Govt Directory, Report on Parliamentary Elections 2002)
22. Geoff Lyons appointed as adviser to Labor Attorney General Peter Patmore ($60,326) Labor candidate for Bass 2002 (Ministerial Staff Listing 2001, Examiner, 13 July 2002, Report on Parliamentary Elections 2002)
23. Mike Gard Senior Adviser in Minister Lennon's Office ($79,640) Former State Labor MHA (Ministerial Staff Listing 2003, and Govt Directory)
24. Adam Sproule Advisor in Premier Bacon's Office ($46,943) Labor Party State Conference Voting Rights (Government Directory, Ministerial Staff Listing 2003, ALP State Conference Listing)
25. Karelle Logan Research/Electorate Officer in Premier Bacon's Office ($43,916) Labor Party State Conference Voting Rights (Government Directory, Ministerial Staff Listing 2003, Labor Party State Conference Listing)
26. Karen Vadasz Senior Private Secretary to Deputy Premier Paul Lennon ($79,640) Labor Party State Conference Voting Rights (Government Directory, Ministerial Staff Listing 2003, Labor Party State Conference Listing)
27. Pam Voss Personal Secretary to Deputy Premier Paul Lennon ($69,021) Labor Party State Conference Voting Rights (Government Directory, Ministerial Staff Listing 2003, Labor Party State Conference Listing)
28. Philip Stansfield Adviser to former Treasurer David Crean ($49,933) Labor Party State Conference Voting Rights (Ministerial Staff Listing 2003, Labor Party State Conference Listing)
29. Yvette Cehtel Adviser to Minister Jackson ($58,891) Labor Party State Conference Voting Rights (Ministerial Staff Listing 2003, Labor Party State Conference Listing)
30. Mary Massina Private Secretary to Minister Llewellyn ($60,390) Labor Party State Conference Voting Rights (Government Directory, Ministerial Staff Listing 2003, Labor Party State Conference Listing)
31. Kaye Volkman Executive Office to Minister Llewellyn ($45,429) Labor Party State Conference Voting Rights (Government Directory, Ministerial Staff Listing 2003, Labor Party State Conference Listing)
32. Rosemary Hirst Administrative Assistant to Minister Cox ($39,363) Labor Party State Conference Voting Rights (Ministerial Staff Listing 2003, Labor Party State Conference Listing)
33. Max Kemp Parliamentary Liason Officer for Minister Wriedt ($70,852) Labor Party State Conference Voting Rights (Ministerial Staff Listing 2003, Labor Party State Conference Listing)
34. David Nicholson Adviser to Minister Green ($46,943) Labor Party State Conference Voting Rights (Ministerial Staff Listing 2003, Labor Party State Conference Listing)
35. Rodney Nichols Electorate Officer to Minister Green ($45,429) Labor Party State Conference Voting Rights (Ministerial Staff Listing 2003, Labor Party State Conference Listing)
36. Andrea Davie Media Adviser Government Communicatons Office ($70,852) Labor Party State Conference Voting Rights (Ministerial Staff Listing 2003, Labor Party State Conference Listing)
37. Matthew Tidswell Adviser regional and backbench support staff ($70,852) Labor Party State Conference Voting Rights (Ministerial Staff Listing 2003, Labor Party State Conference Listing)
38. Winston Harris Electorate Assistant regional and backbench support staff ($55,909) Labor Party State Conference Voting Rights (Ministerial Staff Listing 2003, Labor Party State Conference Listing)
39. Kerry O'Leary Adviser regional and backbench support staff ($49,933) Labor Party State Conference Voting Rights (Ministerial Staff Listing 2003, Labor Party State Conference Listing)
40. Scott McNamara Policy Analyst, Department of Treasury – Australian Young Labor -Junior Vice President – Tasmania) (Government Directory & www.tas.alp.org.au/about/ayl.html )
41. Kate Daley appointed Senior Policy Analyst, Department of Treasury State Secretary of Australian Young Labor Tasmania (previously on www.tas.alp.org.au/about/ayl.html & Government Directory)
42. Kathryn Hay appointed to Office of Labor Attorney-General Peter Patmore ($51,631) Current MHA for Bass, elected 2002 (Hansard, 3/6/02)
43. Lara Giddings appointed to Office of Labor Premier ($44,681) former State Labor Member for Lyons and failed Labor Candidate for Legislative Council now Labor Member for Franklin (Ministerial Staff Listing 2001)
44. Heather Butler appointed to the TT-Line Board State Labor candidate for Lyons 2002 (Report on Parliamentary Elections 1999 to 2002)
45. Margaret Reynolds appointed to head board of Screen Tasmania Former Federal Labor Minister. (Examiner, 4 September 2000)
46. Linda Hornsey appointed as Secretary of the Department of Premier and Cabinet former media adviser to Federal Labor Minister for Social Security Don Grimes, former Director of the Government Media Office in the Field Labor Government, former Chief of Staff to Leader of the State Labor Opposition until March 1997 (Government Media Release, 16/9/98)
47. Julian Amos appointed to Hydro Board former State Labor MHA. (Examiner 19 May 1999 & Advocate, 19 May 1999, Hydro Annual Report 2001-02)
48. Carol Hughes appointed to Hydro Board Labor Party State Conference Voting Rights (Hydro Annual Report 2001-02, Labor Party State Conference Listing)
49. Michael Field appointed to the Tasmanian Electricity Code Review Panel and as Chairman of the Tasmanian Innovations Advisory Board Former Labor Premier (Mercury, 27 February 1999, Examiner 26 February 1999, Mercury 8 May 1999)
50. Michael Weldon appointed to Civil Construction Corporation Board in 2001 former State Labor Member of Parliament. (Annual Report 2001-02)
51. Trevor Cordwell appointed to the Local Government Board and the TT-Line Board Secretary of the Australian Services Union and former State Labor candidate. (ASIC Extract & Government Media Release, 9 December 1998, Report on Parliamentary Elections 1998)
52. Barry Jones appointed to the Port Arthur Historic Site Management Authority past ALP National President and Labor Federal Member of Parliament. (Advocate 29 March 1999 & Mercury, 27 March 1999 & Examiner 27 March 1999)
53. Terry Field Head of Office to Minister Paula Wriedt (Salary: $77,855) Former Labor candidate (Ministerial Staff Listing 2001, Report on Parliamentary Elections 1990 to 1994)
54. Pauline Shelley appointed Commissioner of Tasmanian Industrial Commission Former President of the Australian Liquor Hospitality and Miscellaneous Workers Union. (Govt Media Release, 22 December 1999)
55. Mike Grey appointed to Transend Board State Secretary of the Construction, Forestry, Mining and Energy Union, North Division. (Transend Annual Report 2000-01)
56. Mel Cooper appointed to Aurora Board Former Executive Member of the Tasmanian Trades and Labour Council and Secretary of Tasmanian Bank Employees Union. (Examiner, 17 February 1999)
57. Tiina-Liisa Sexton appointed to Aurora Board Labor Party State Conference Voting Rights (Examiner, 17 February 1999, Labor Party State Conference Listing)
58. Lynn Fitzgerald appointed to the Tasmanian Development Board Secretary of the Tasmanian Trades and Labour Council, Member of the ACTU Executive and Council. (Government Media Release, 30 November 1998)
59. Greg Vines appointed Commissioner for Public Employment Former President of the Tasmanian Trades and Labor Council and General Secretary of the CPSU. (Government Media Release, 17 January 2000)
60. Roz Lansdell appointed to the Community Leaders Group, Tasmania Together Industrial Officer, Australian Education Union (www.tasmaniatogether.tas.gov.au/clg.html)
61. Emma Catchpole appointed to Community Leaders Group, Tasmania Together State Executive member of Australian Young Labor – President Tasmania (www.tas.alp.org.au/about/ayl.html and http://www.tasmaniatogether.tas.gov.au/clg.html)
62. Philip Hoysted Director, Local Government Partnership Agreements, Department of Premier of Cabinet – former Policy Coordinator, Office of the Leader of the Opposition Michael Field – (Hansard 22/8/94 & Govt Directory)
63. Jim Altimira adviser to Steve Kons ($54,981) Former State Election 1992 Labor candidate (Hansard 5/6/00 & Parliamentary Elections Report 1990 to 1994)
64. Nicky Lennon Administrative Officer for Minister Wriedt ($36,345) daughter of Premier Paul Lennon (Ministerial Staff Listing 2003, Mercury 22/3/04)
65. Fran Bladel Chair, State Bicentenary Advisory Committee Former Labor MHA (www.bicentenary.tas.gov.au/page.php?id=29 )
66. David Crean Appointed Chairman of the Hydro Former Labor MLC for Elwick (Bryan Green Media Release 27/9/04)
67. Simon Boughey Appointed Project Manager of Tasmania Together Progress Board Department of Premier and Cabinet Failed Labor Candidate for Franklin 1996 State Election (Government Directory, www.parliament.tas.gov.au/tpl/Elections/e1996Frank.htm )
68. Bob Watling Appointed as State Service Commissioner Former Secretary of the TTLC, former member of the ALP (Jim Bacon Media Release 8/1/04, The Examiner 6/10/98)
69. John Halfpenny (now deceased) Appointed Director of Transend Former Victorian State Secretary of the AMWU and Former Secretary of the Victorian Trades Hall Council (Transend Annual Report 2002-03)
70. Dianne Snowden Appointed to the Tasmanian Heritage Council – Labor Party State Conference Voting Rights (Llewellyn Media Release 24/6/00, Labor Party State Conference Listing)
71. Julie Smith Appointed to the Board of the Tasmanian Institute of Sport – Labor Party State Conference Voting Rights (Bacon Media Release 17/8/99, Labor Party State Conference Listing)
72. Jenny Jarvis Appointed to the Tasmanian Development Board Failed Labor Candidate for Bass in 2002 State Election (Giddings Media Release 14/7/04, www.parliament.tas.gov.au/tpl/Elections/e2002bass.htm )
73. Lorena Bromfield Appointed Electorate Officer to Denison Labor MHA Graeme Sturges – Labor Party State Conference Voting Rights (Ministerial Phone Directory 2005, Labor Party State Conference Listing)
74. Debbie Cleaver Appointed Executive Assistant to Labor MLC Lin Thorp – Labor Party State Conference Voting Rights (Ministerial Phone Directory 2005, Labor Party State Conference Listing)
75. Peter Robinson Appointed Media Adviser Government Communications Office, Appointed Senior Private Secretary to Minister Green – Labor Party State Conference Voting Rights (Ministerial Phone Directory 2005, Ministerial Staff Listing 2003, Labor Party State Conference Listing)
76. Becky Shelley Senior Advisor to Labor MLC Michael Aird Formerly with CPSU (Government Directory, www.nwjc.org.au/avcwl/lists/public/through-our-eyes/msg00001.html )
77. Sophie Muller Senior Private Secretary to Minister Wriedt Former National Union of Students activist (Ministerial Phone Directory 2005, www.greenleft.org.au/back/1995/181/181p5.htm )
78. Scott Gadd Appointed Secretary of the Department of Tourism, Parks, Heritage and the Arts Former Chief of Staff to Premier Bacon ($136,205) (Lennon Media Release 6/4/04, Ministerial Staff Listing 16/5/03)
79. Rod Scott Appointed as Premier's Chief of Staff Former Labor Party Campaign Director of failed 1982 campaign (Government Directory, The Examiner 3/4/82)
80. Marguerite Scott Appointed to position of Director of the Division of Local Government and appointed to Local Government Board failed Labor Candidate for Wilmot 1982 State Election (Bacon release 18/9/00, Cox release 27/3/03, www.parliament.tas.gov.au/tpl/Elections/e1982Wilmot.htm)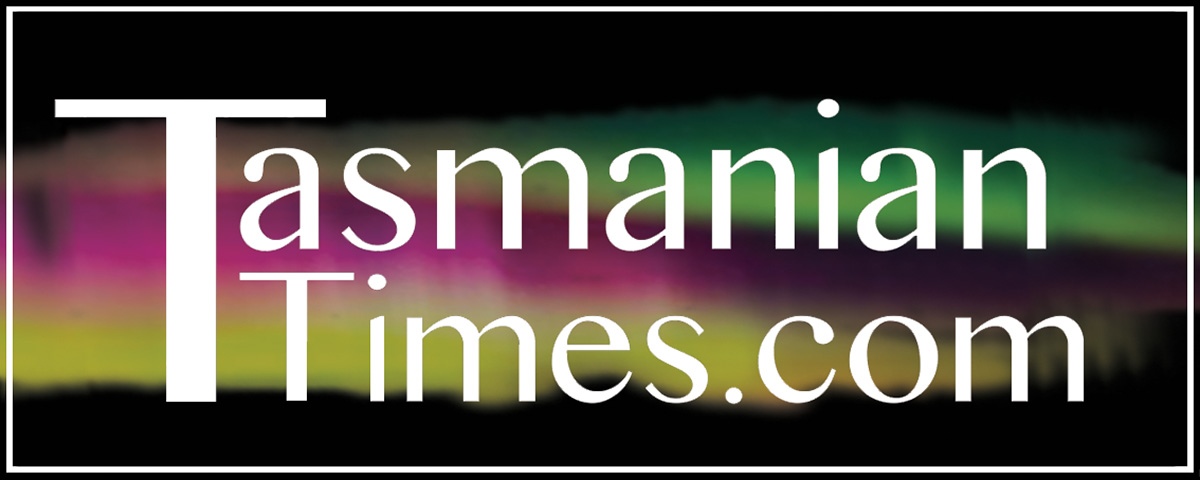 Author Credits: [show_post_categories parent="no" parentcategory="writers" show = "category" hyperlink="yes"]