SUBURBAN and inter-regional preciousness is never very far away in Tasmania as evidenced by some recent minor eruptions.
As ever, Battery Point is at the top of the list. I lived there some three decades ago and it is — or certainly was — surely one of the most attractive and enjoyable suburbs in the nation. It is within easy walking distance of the city and the waterfront as well as being suffused with many engaging echoes of our colonial past. It is a suburb that is at once soft yet pragmatic, elegant yet comfortable.
However, tolerance of intruders from behind the old stone walls is not always apparent. For example, we had those who twitched their noses at the hoi polloi who chose to walk around the waterfront along the southern flank of the suburb. That led to a brief but volatile debate followed by silence on all fronts. Something probably happened or may happen — a pathway? a boardwalk? inaction? or, most probably, a committee which is the eternal response from councils to disaffected and combative communities.
Then there was the most recent fracas over the intrusive noise created by the music and patrons at Club Surreal, especially late at night and in the early hours of the morning when they made their way to their cars, taxis and homes.
Back in the 1970s when we lived in Kelly Street, about a hundred yards from the Prince of Wales Hotel, on Friday and Saturday nights we too could hear the last patrons make their way home, occasionally raucously but mostly amiably animated and reasonably quiet. When we purchased in Kelly Street we knew we would be living close to a hotel but our affection for the house and the area won the day. We went in with our eyes open and in the event there were no problems of a substantive nature whatsoever — and our bedroom was at the front of the house, separated from the footpath by a narrow verandah. No screams, no bottles thrown, no windows smashed or front door vandalised. We remained there very happily for some years before moving to the bush.
Other kinds of offensive behaviour
From all accounts Club Surreal was a good deal more intrusive than anything that happened in Kelly Street back in the seventies. Even so, hotels and "clubs" by their very nature — depending on location, prevailing fashion, ownership, kind of music, facilities etc. — can be places of noise, brawling and other kinds of offensive behaviour. It has been ever thus. Clearly, in the Club Surreal case, someone "cocked up" — in the licensing conditions or in the application process or in the communications involving Council, residents and club management. What happened should not have happened and should have been put right before acrimony arose.
However, the latest report from Fortress Preciousness concerns alleged objections to the smell of roasting coffee as a result of a shopkeeper wishing to roast coffee on his premises. Just going about his business and business of a kind that is an integral part of life in similar precincts in all the great cities of the world — Paris, London, New York, Rome, Florence. What next? Will they ban farting and post volunteer sniffers on every corner? I note that the Council's Battery Point Advisory Committee, under the chairmanship of Alderman Lyn Archer, has endorsed the application for coffee roasting, as it should have done. However, I do hope the police have been alerted because another Eureka Stockade could be nigh. I would love to be there to watch the anti-roasters marching down the streets and alleys waving their anti-roast placards and flaunting their Armani sunnies and their Versace cords.
As for inter-regional preciousness I note (The Mercury, 23 January, 2006) that the Convenor of Events Bellerive Oval (E-BO), Mr. Clarrie Roach, is alarmed that the oval continues to be ignored as a venue for AFL games in Tasmania, leaving Launceston to remain the sole location for AFL games in the state. I was especially struck by his final sentence: "As Tasmania's capital city, Hobart also deserves some equity. Taxpayer funds of this significance (over $2 million in one year) need to be spread proportionally throughout the state."
I do appreciate that Mr. Roach is only doing his job in advancing the cause of E-BO and I applaud him for his diligence. Equally, however, it is my view that he is talking nonsense in this particular case. Does Mr. Roach seriously believe that all the judgements in relation to the expenditure of public monies in this state should be spent having strict regard to considerations of inter-regional proportionality? This is the kind of Neanderthal thinking that held the state back for generations. It is straw-chewing, hick-thinking pseudo-political twaddle. Were we to adopt the Roach formula then presumably he would urge that, in the interests of regional proportionality, we not retain the vast bulk of public servants in Hobart but spread them around the state — all National Parks personnel in Corinna, Primary Industry in Hagley, Prisons in Port Arthur, Police in Strahan and so on. No, Clarrie. Not on.
Boy with the wheelbarrow
Mr. Roach also complains that he doesn't have the support of the Clarence Council nor any of the Labor or Liberal members of parliament nor people skilled in negotiating with the AFL or its clubs and nor, he says, does he notice any public recognition that AFL football at Bellerive would enrich the state as a whole. Mr. Roach, it seems, is like the boy with the wheelbarrow — all up hill with a full load and a rusty axle. These are all challenges for him and the EB-O to address. Not the government.
Again, too, Mr. Roach bleats of government and political indifference to his aspirations. He says the only reaction from parliamentarians has been to rule out any funding for AFL matches at Bellerive. Perhaps parliamentarians are reflecting on other issues like official statistics that tell us that our average weekly earnings are substantially lower than in other states; and that nearly 40% of our households receive some form of welfare payment; and that 86,000 Tasmanians worry about how to feed their families each day. And then there are all the other challenges like hospital staffing and funding, critical welfare issues, roads and other infrastructure.
The image of the EB-O having its lips forever fastened to the public sector teat is obscene and certainly not compatible with sound public policy.
It will be apparent that I believe there are many challenges facing the politicians of this state that greatly outweigh those relating to Bellerive Oval. Sport in Tasmania has been duchessed by a lot of governments over a lot of years. Maybe it is now slipping down the ladder of public sector funding priorities. If that is so then it does not put me in a deep state of melancholy because there are many more important matters to address.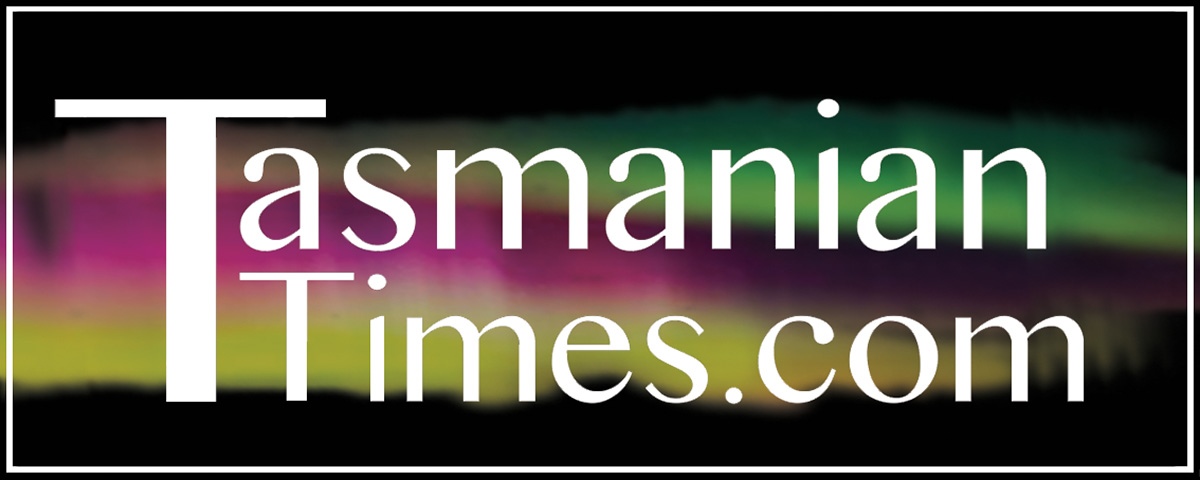 Author Credits: [show_post_categories parent="no" parentcategory="writers" show = "category" hyperlink="yes"]